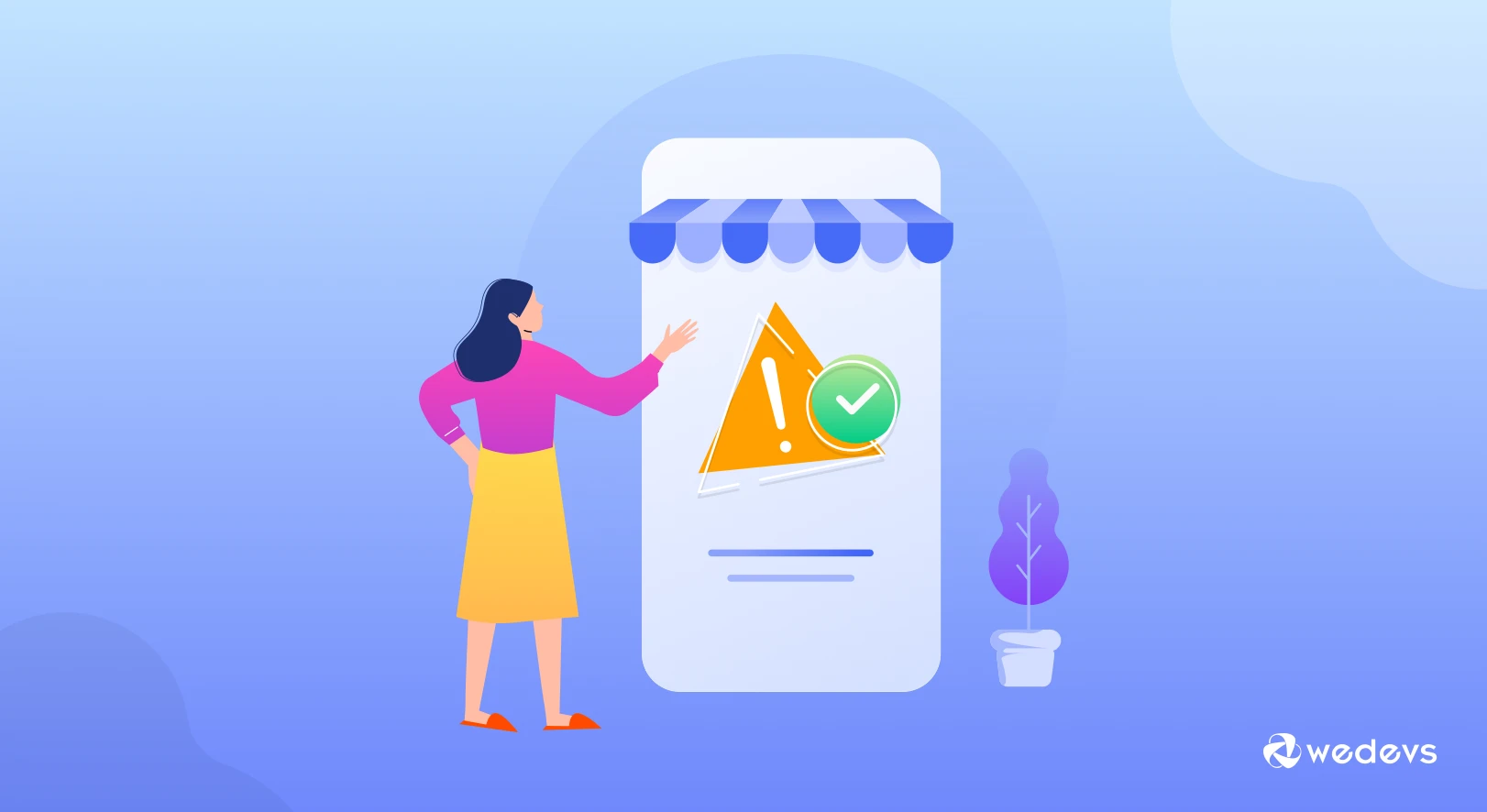 eCommerce Marketplace Issues You May Face While Using WordPress
The idea of having a marketplace like – eBay, Amazon, Airbnb, or Lyft is challenging but interesting. And Dokan gives you that chance to accomplish your dreams.
Dokan comes with plenty of super-cool eCommerce functions & features so that anyone can build a marketplace within a short time.
However, we often get queries from our users. Most of them are similar in a sense and easily solvable. But in some cases, users face some technical issues which may be difficult to solve.
Today, we'll be covering the most common marketplace issues and ways to solve them without hiring any experts.
How to Solve Everyday Marketplace Issues in WordPress, Especially with Dokan?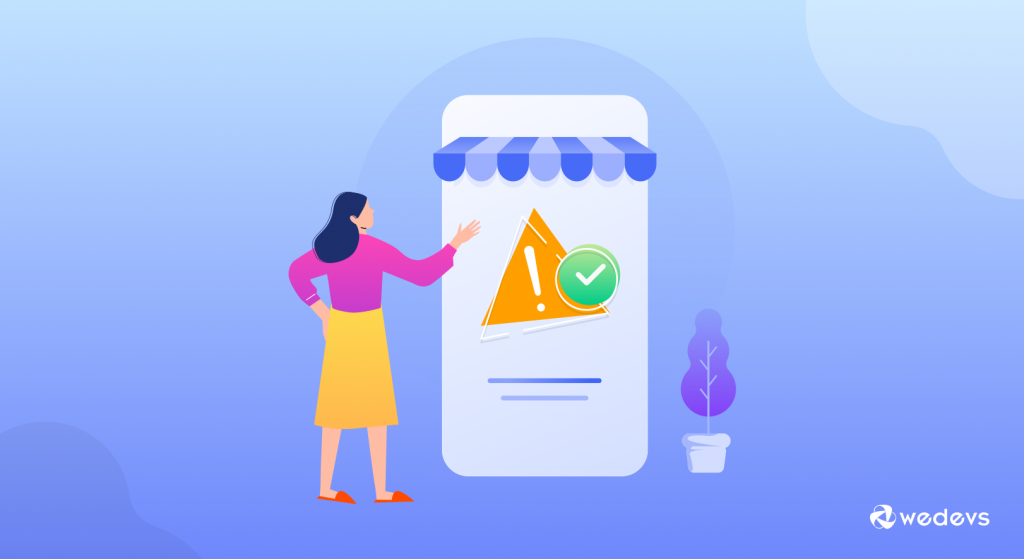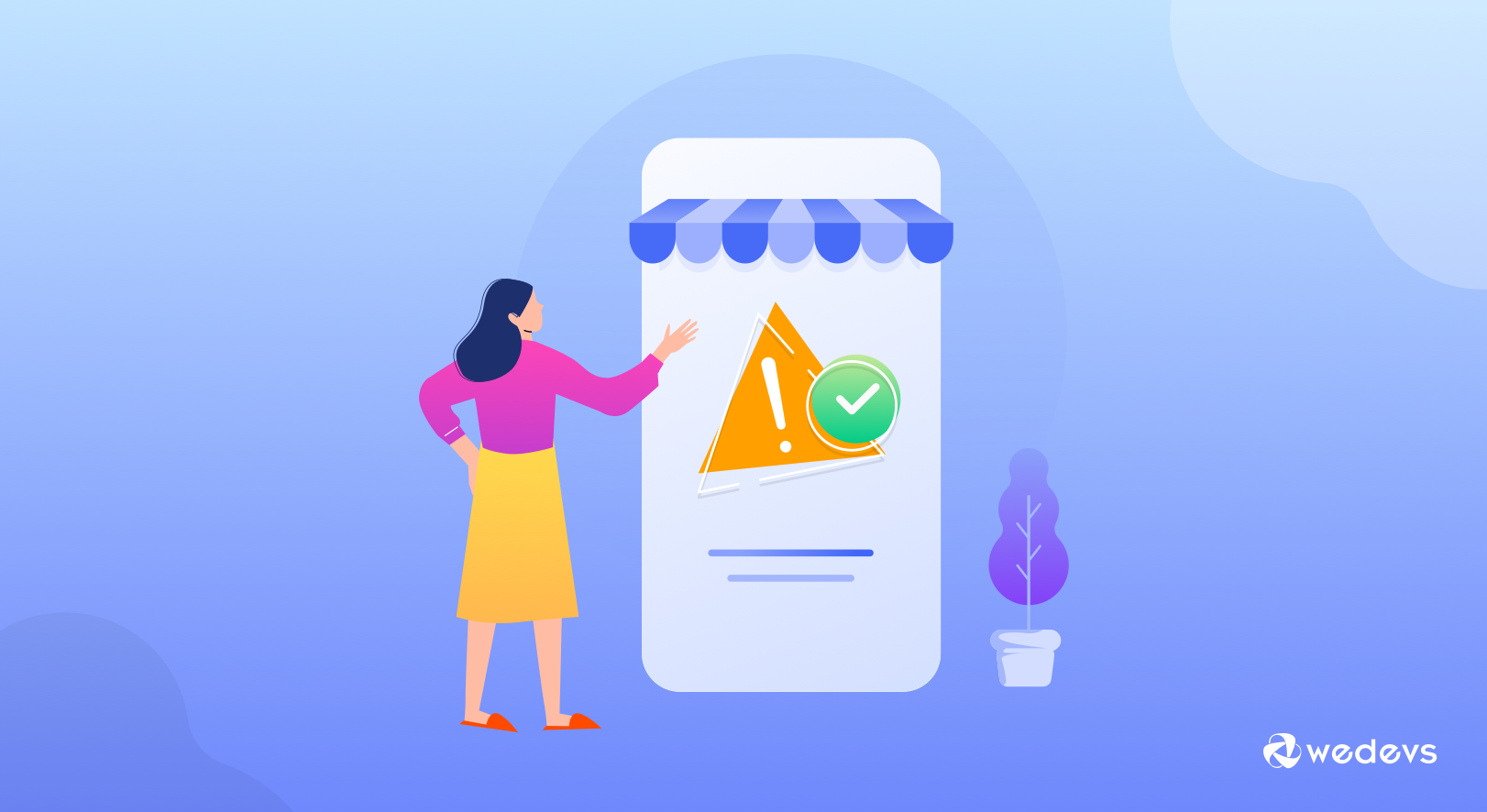 While using any online products or services, it's obvious that users might face various issues. For example, technical issues, usability issues, or some other internal issues and more.
Quick navigation
Let's get started.
01. 404 Not Found Error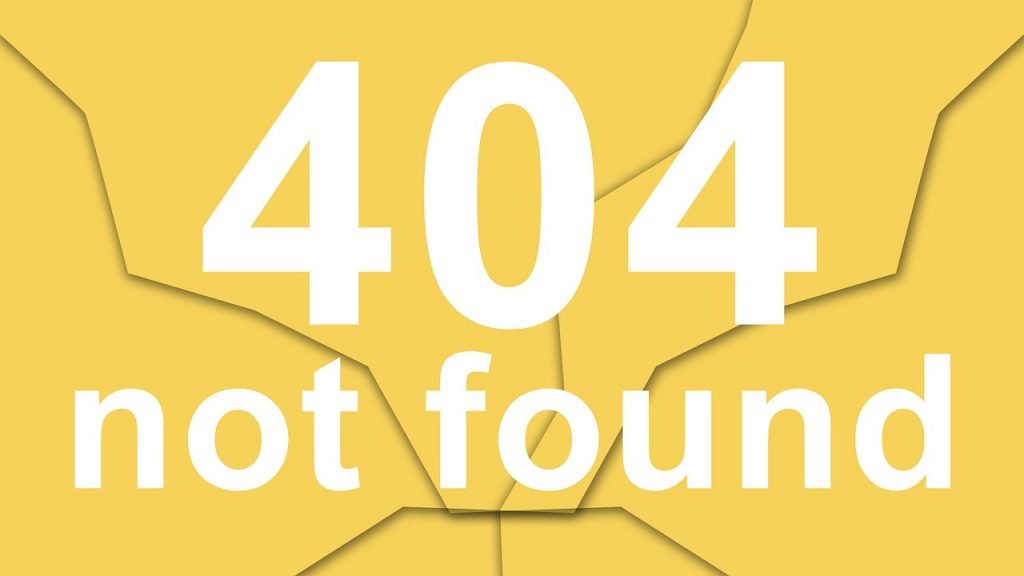 "404 not found" issue is the most well-known technical term for all internet users. And almost every users often face this common issue while browsing websites. However, it may occur due to many reasons.
And they are:-
Missing pages
Wrong/no shortcode
Pages are not selected in the settings
Wrong permalink structure
Duplicate Pages
So if you're facing the same issue while using Dokan, then nothing to worry about. We'll show you can quickly fix it and run your marketplace spontaneously.
Read more: Admin Settings, Vendor Dashboard & Staff Login
How to Solve "404 Not Found" Issue
Here are the steps to make sure your marketplace doesn't show 404.
To enable Dokan preferred web pages, navigate to Dashboard > Dokan > Tools > Install webpages.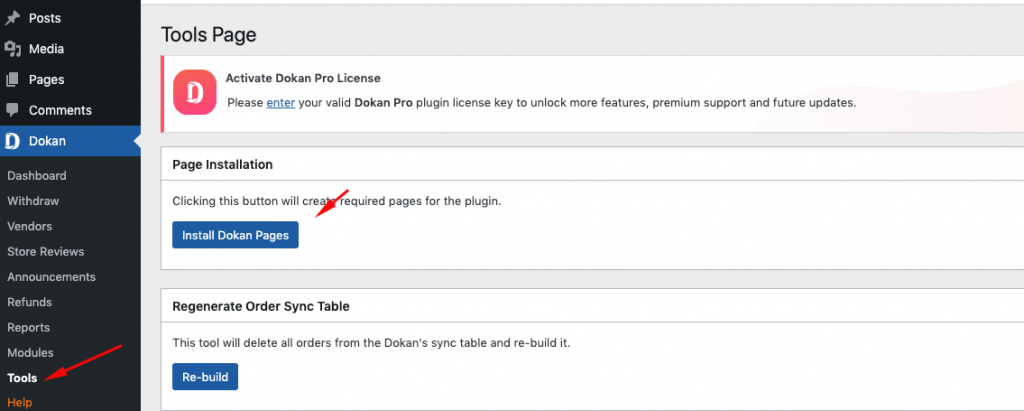 Your next task is to check if the web pages are in place or not. To do that, navigate to WordPress > Dokan > Settings > Page Settings. Here select the preferred pages from here.

Permalink is the next thing that you should check. To set up permalink for your website's pages, navigate to Dashboard > Settings > Permalinks. Now set up Post Name for common posts like the following screenshot.

After that, slightly scroll down and choose the Custom base, and set the product permalinks/product on the box. And hit save changes. That's it!

So after done with all the settings, you should not face any 404 redirect issues on your marketplace website.
02. Can't Find Vendor Registration Form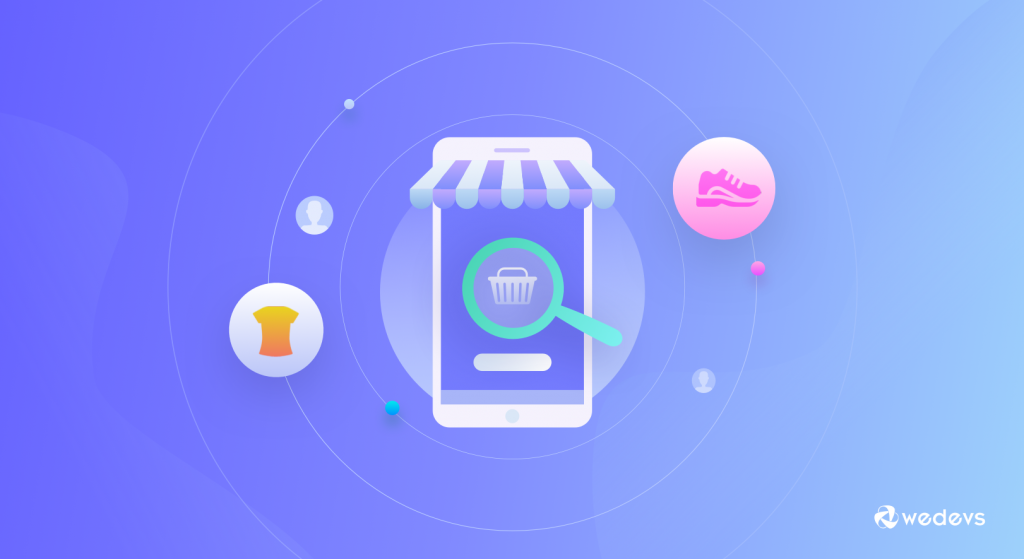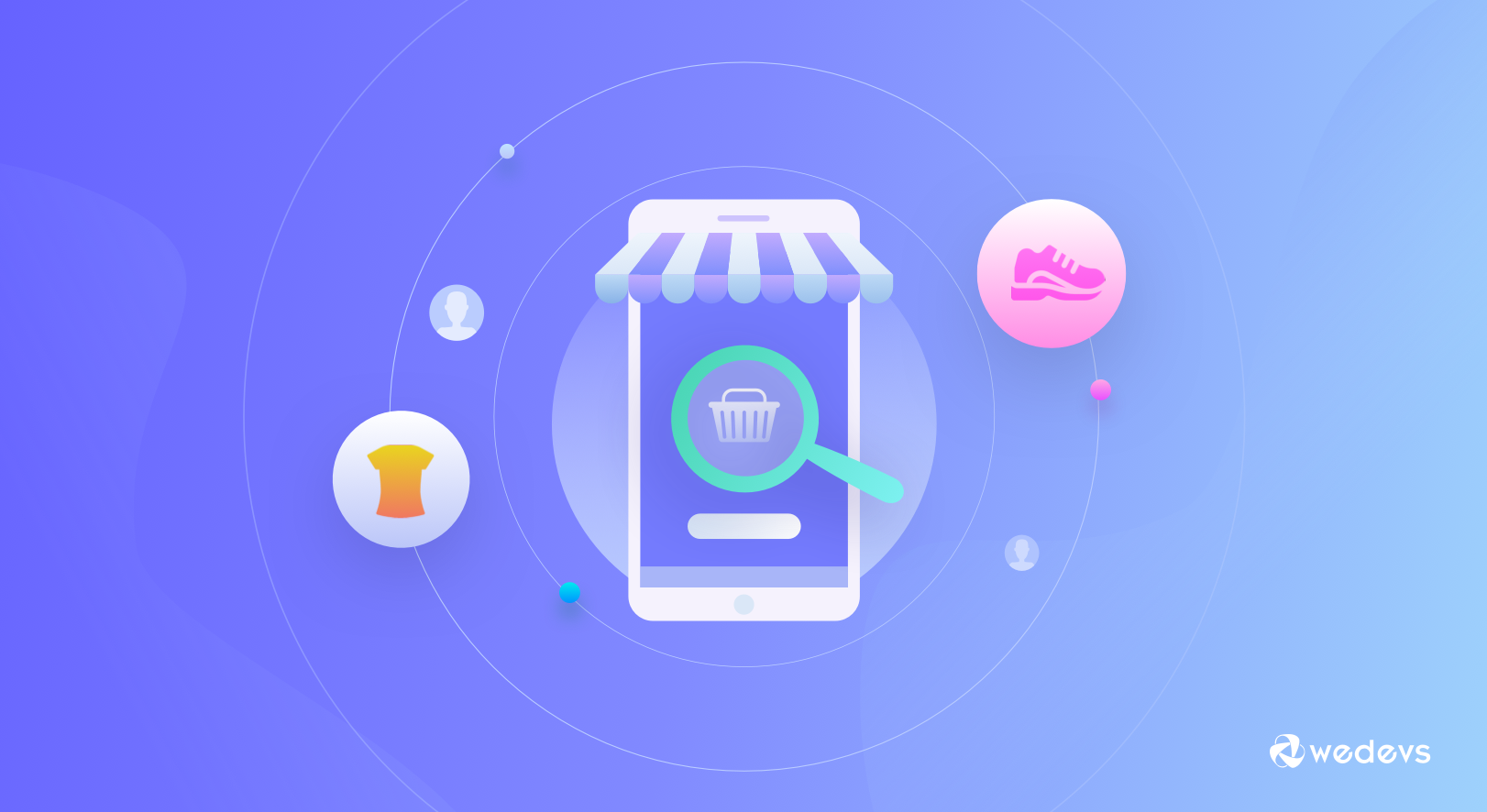 Vendors may not find the registration form in place to get themselves registered as a vendor. It happens especially when you install Dokan for the first time, and if you don't follow some basic rules.
Basically, the function of a WordPress registration form is fully controlled by WordPress itself. So in the initial stage, it could be turned on or off. Therefore, you must turn it on so that your vendor could see the registration form on your site to register.
So how can you solve it if it occurs? Let's find out.
Finding out Vendor Registration Form
Navigate to WP-Admin→ Settings → General. You will find an option named "Membership". And then tick mark the option Anyone can register.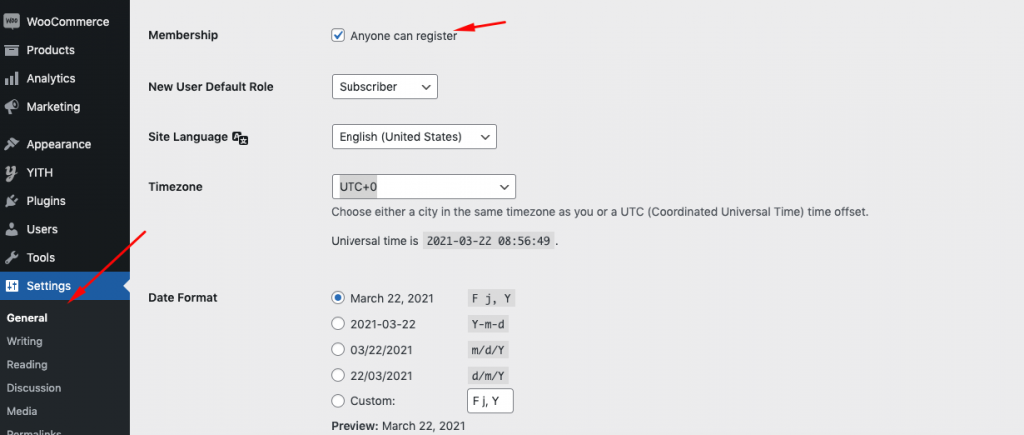 So after enabling it, your vendor could see the registration page in place. And they can easily get themselves registered as vendors.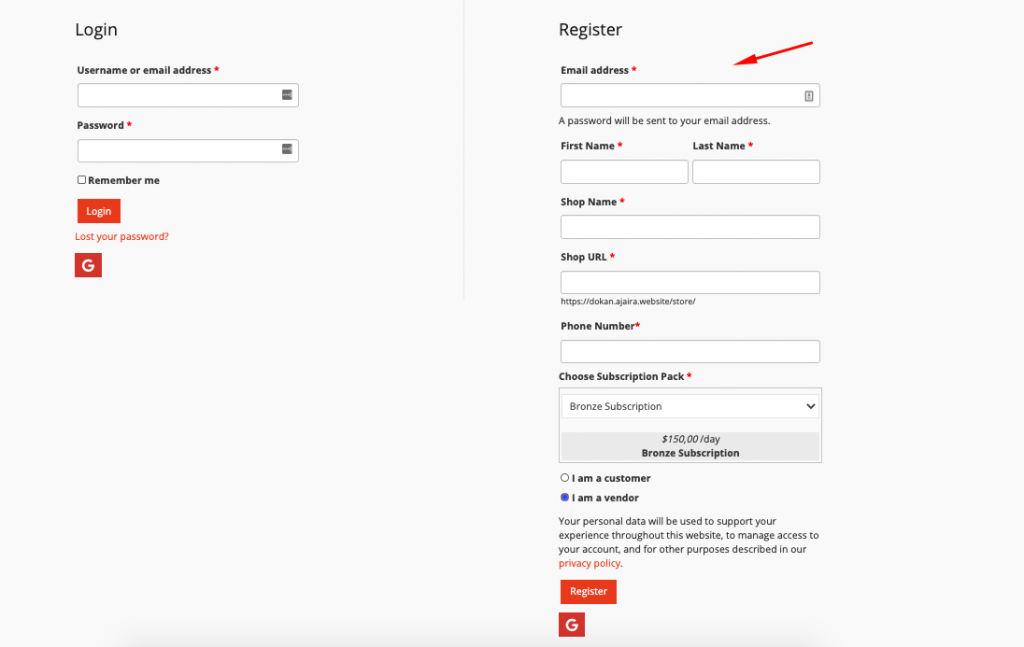 Also read: How to Find and Convince Vendors for Your Multivendor Marketplace
03. Image Upload Error- Force SSL (HTTPS)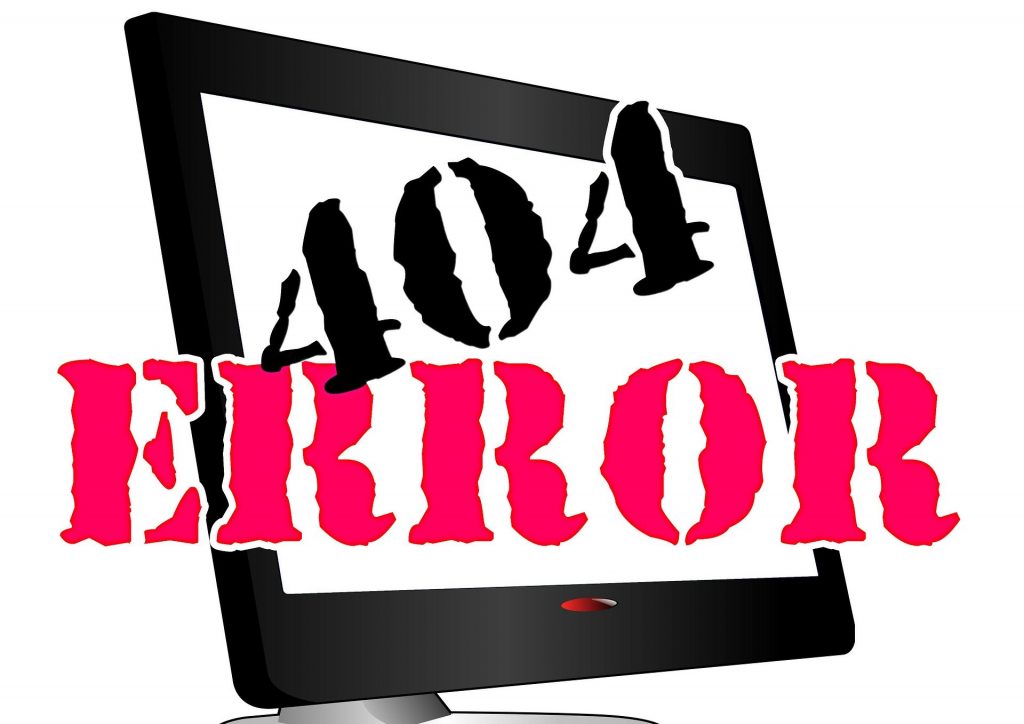 If you get any error during upload a product or banner image after enabling SSL on your site's checkout page, then you don't have to worry about that. Because you can easily solve the SSL issue within your WordPress site.
Fixing Image Upload Error
Navigate to WooCommerce > Settings > Advanced. Here you will get an option like Force SSL (HTTPS) on the checkout pages. Next, just tick mark the check box on the checkout page.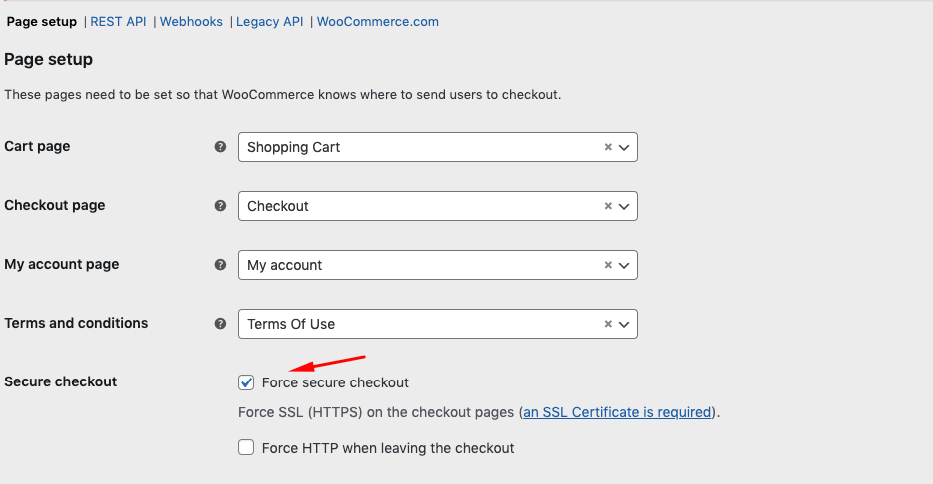 In this way, you will be able to upload images without any hassle. But if you are still unable to upload images, here is the full guideline here that you might check out.
Caution: After enabling this, my account page, and login-signup page may not work. In that case, unmark the box.
04. Not Able to Use Payment Gateways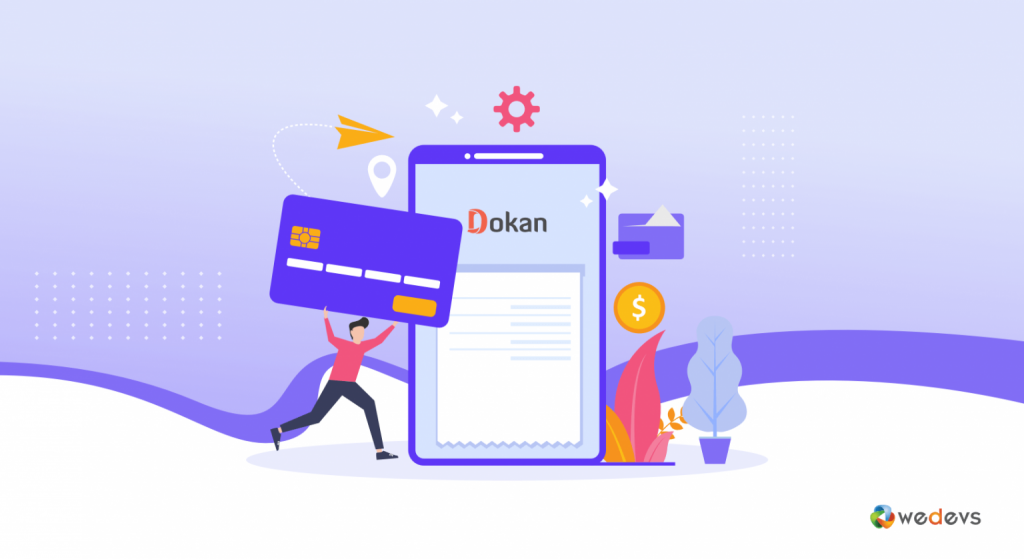 As we all know, Dokan always offers different eCommerce features so that anyone could easily build their dream marketplace within a short time. And having a secured payment gateway system on your marketplace is also an important part of it.
A secured payment gateway helps to enable regular online transactions & to get authorized by the bank
So if you don't enable payment gateway on your site, it will give you a notification like the following image:-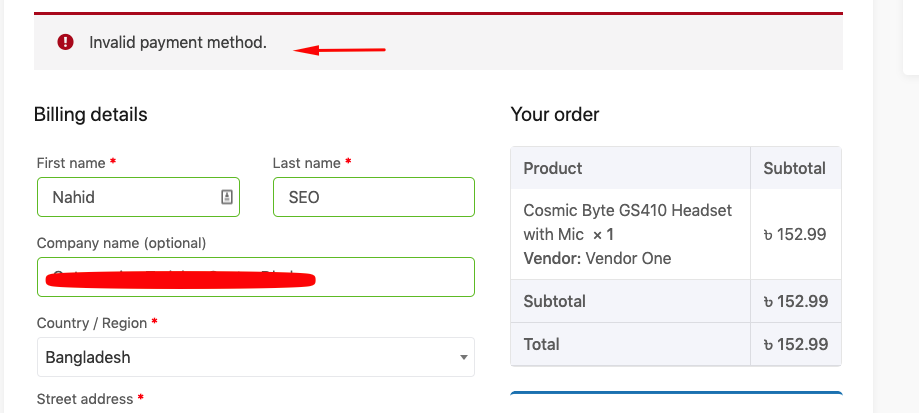 Now, before we show you where you can find the available payment gateway solutions of Dokan, let's have a look at them first.
PayPal Adaptive Payment
Stripe Connect
Wirecard
How to Enable & Use Payment Gateways
As Dokan performs in presence of WooCommerce. So you can use some of the non-adaptive WooCommerce-supported payment gateway solutions. To use them, you need to navigate to WP Dashboard > WooCommerce > Settings > Payment.
After that, you will get all the available payment gateway solutions. Now configure the options according to your own way only by clicking on the Setup button.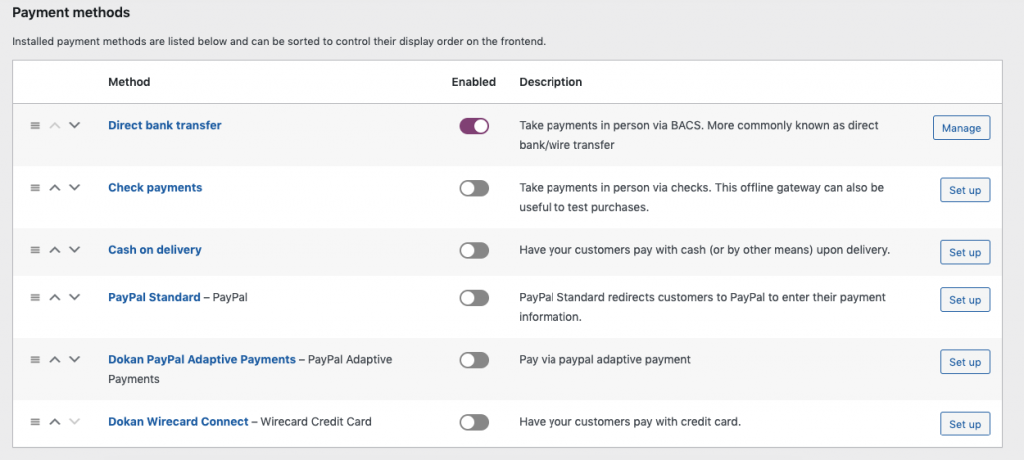 After that, your customers could easily make the smooth checkout process by the settings you have made with the preferred payment gateway solution (direct bank transfer here).
Must Read: Things to consider before using any Payment gateway
05. Unable to Set Featured Product & Vendor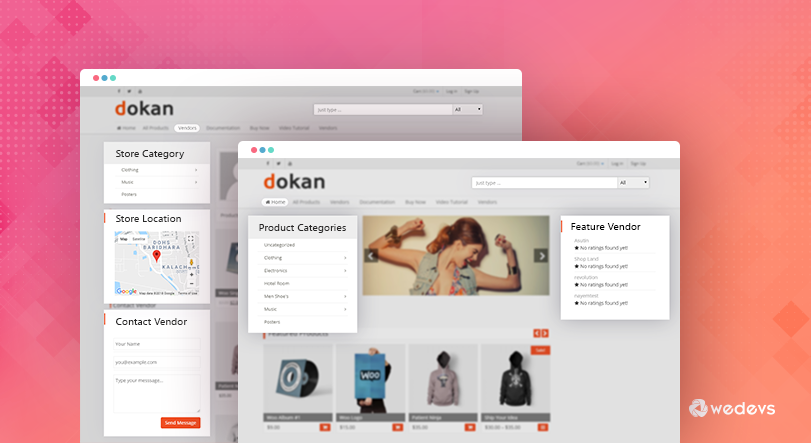 The success of a marketplace solely depends on those sellers or vendors who sell more products to customers. So displaying the top-rated sellers or products on the marketplace would definitely bring more potential customers to get interacted with the marketplace.
So if you're facing any issues setting up feature products or vendors on your Dokan marketplace, you don't have to worry! We will show how you can easily set up the featured products or on your Dokan multivendor marketplace.
Let's see how to set featured products and vendors on the marketplace
Setting Up Featured Products
Using your WordPress backend, you can easily set up featured products. To do that you need to navigate to WP-Admin → Products. Here you should see a Star option. Just click on the button and that's it. You have successfully marked your product as a featured one.

After that, navigate to WP-Admin > Appearance > Theme Settings and enable "Show featured products on homepage"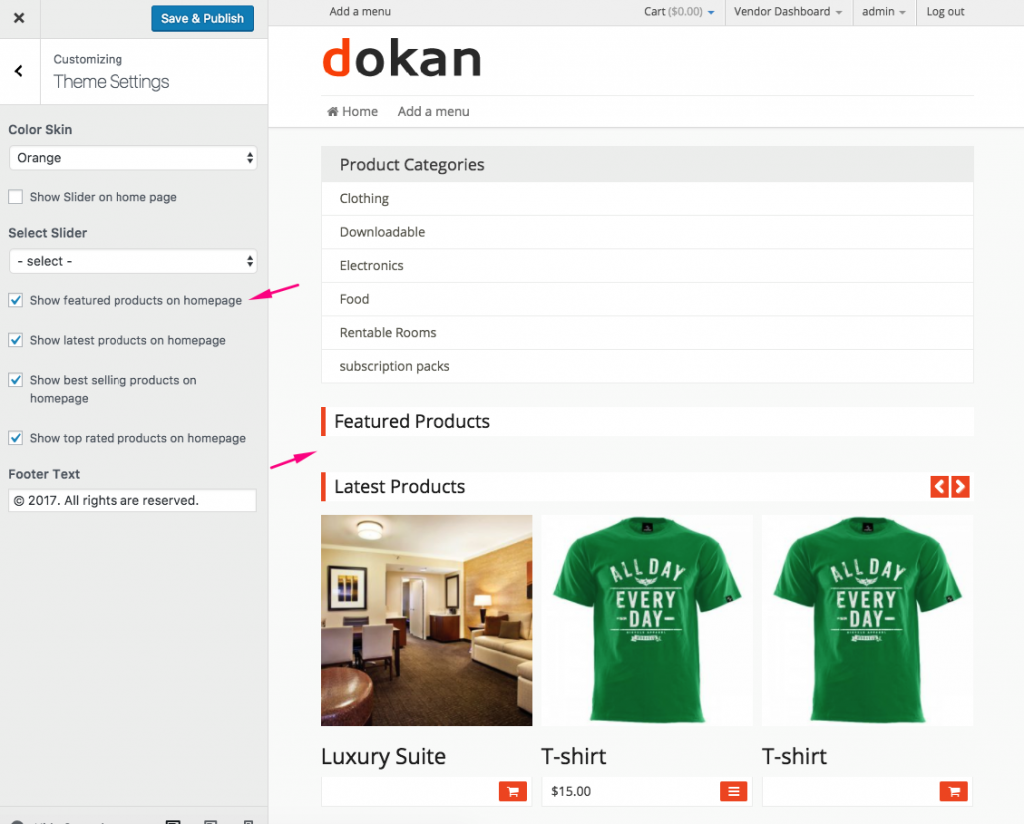 Setting Up Featured Vendor
To enable featured vendor, navigate to WP Dashboard > Appearance > Widgets > Then select and drag-drop the widget to the right sidebar.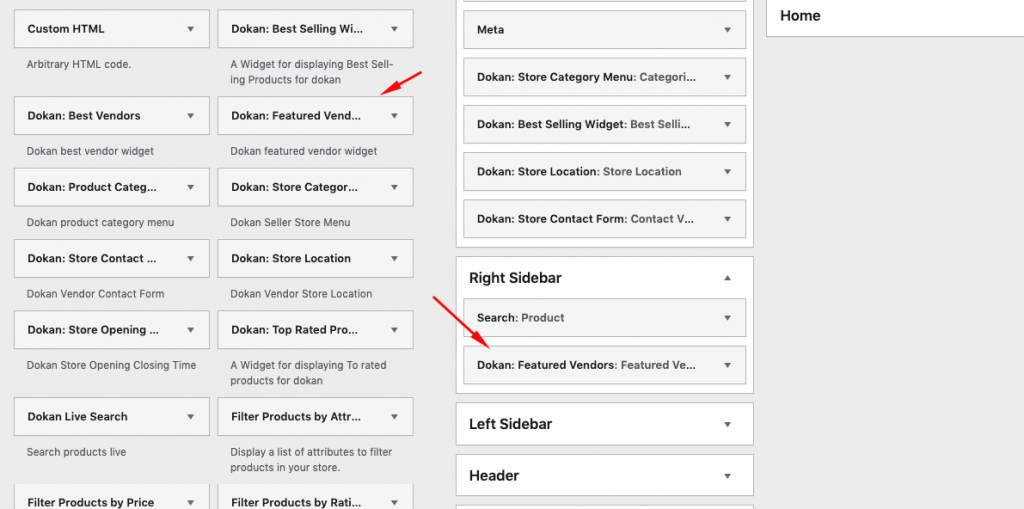 Next, navigate to your preferred vendor's profile, and slightly scroll down to the bottom. You will see the option to mark that vendor as featured.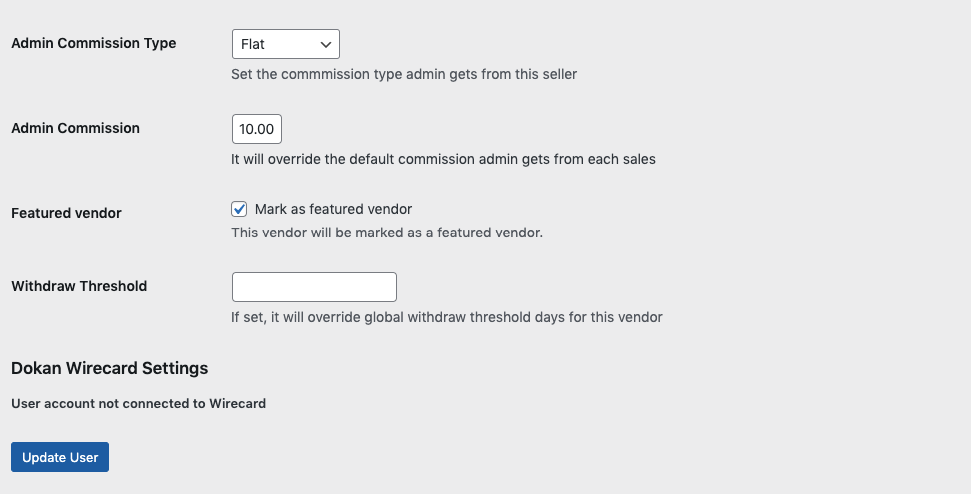 Now visit your marketplace, and you will see the featured vendor is appearing on the right sidebar.

06. Can't Find Social Share Buttons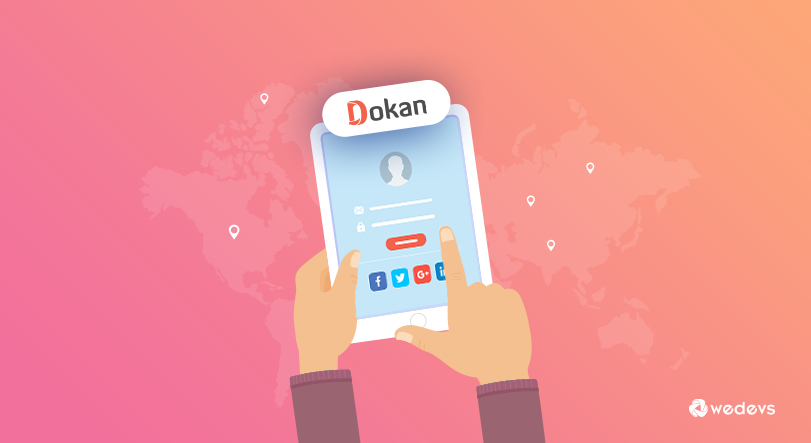 These days without a strong social media appearance, it will be quite impossible to survive for a long time. The reason behind emphasizing social media is – more than 90% of businesses will be using some form of social media for customer service in just two years.
So it's quite important to have active social channels no matter what type of business you run. Also, it's a great weapon to clutch more customers & snatch their attention towards your products.
However, if you couldn't find the social media button on your vendor's store at the time of using Dokan, then we'll show you the right path. But do make sure that you have successfully upgraded to the pro version of Dokan.
After that, you could able to use Facebook, Twitter, Pinterest, etc.
Where to find Social Share Buttons from
When you visit the vendor's store, you will see the social share button. Just click on that button and you'll get all the social channels. And then share them whenever you want.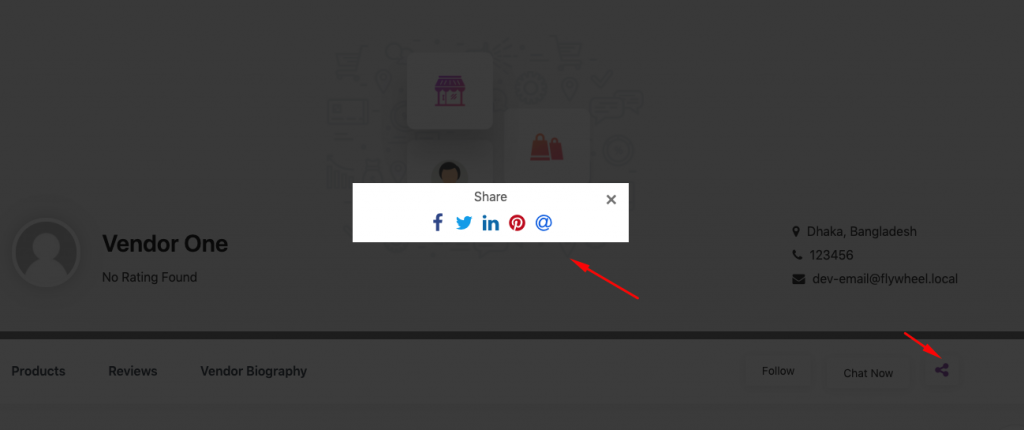 07. Unable to Import Dummy Data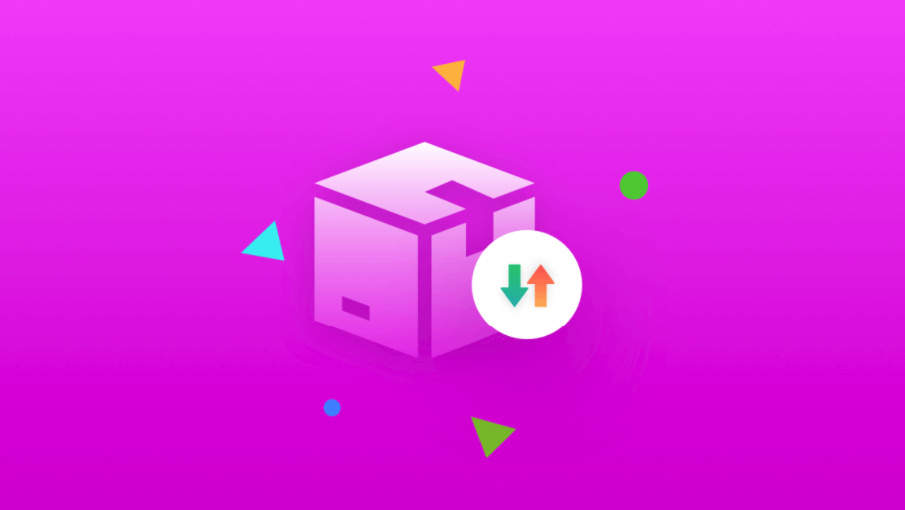 One of the most common marketplace issues that users often face is – import dummy data on the website. Basically, new users couldn't find the exact place where they can easily import data and check build their marketplace before making it live.
First of all, you need to have the WooCommerce dummy file. To get that you can download it from here.
How to Import Dummy Product Data
Let's assume that you have downloaded the dummy file. And then follow the steps below:-
Navigate to WP Dashboard > Product > Import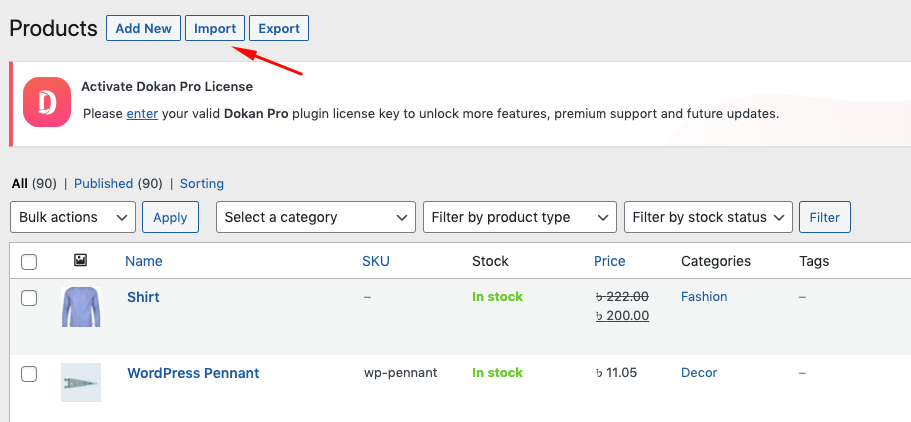 Upload the file that you downloaded earlier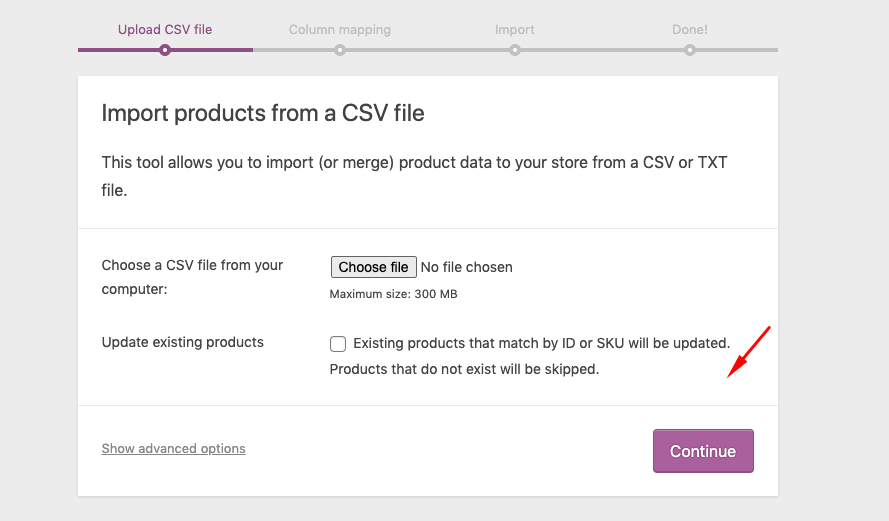 Finish the steps and that's it!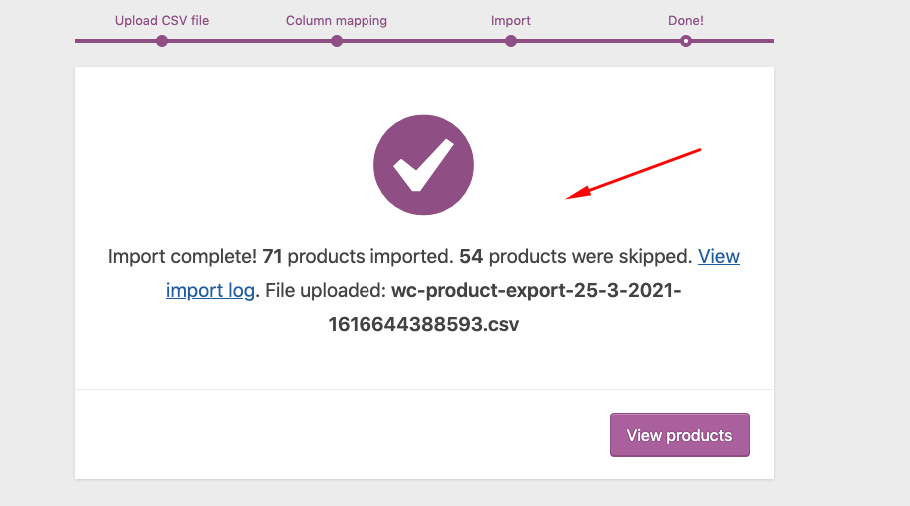 To get the full guideline on importing dummy data, you can check it out from here.
Useful links to mitigate marketplace issues for Dokan:-

Over To You
Well, these are the marketplace issues that users regularly encounter while using Dokan. Here in this post, we tried our best to incorporate these 7 common issues and also explained how you can easily solve them. We hope that it will be helpful for you.
Anyways, Dokan is one of the prominent multivendor marketplace solutions and there is no doubt about it. And the main purpose of Dokan is to let everyone be the owner of their own marketplace and earn money.
But if you still have confusion or any misconception about Dokan, please feel free to put that in the comment section. Or you can directly communicate with our Support team for further assistance. We'll happy to respond to your all queries.