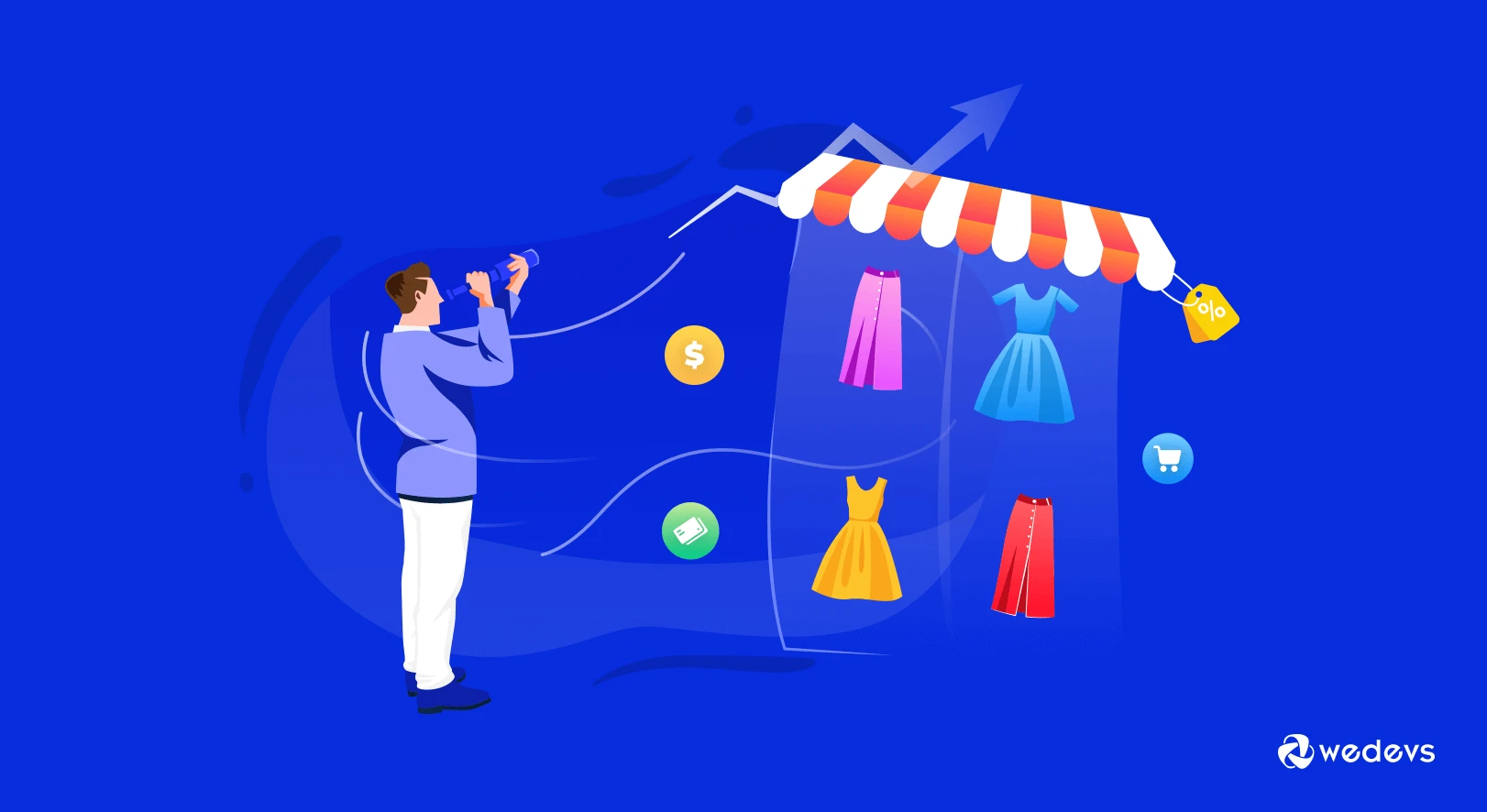 The Future of Online Marketplaces: Step on the Fast Growing Sector of Global Economy
The online marketplace is growing like a breeze. According to an eCommerce statistic, the online marketplace will top-up to a growth of 6.5 Trillion dollars by 2023. This would be surely challenging to sustain in this rat race.
You might be amazed to know that, nearly 72% of consumers have used a virtual assistant for voice search during online shopping. There are many technological transformations like this is coming in eCommerce. As an online marketplace owner, you must know the nearing trends and futuristic changes to keep yourself risk-free. Such as Vertical Marketplace, Recommerce, AI Technology, and so forth.
In this blog, we'll discuss the future of online marketplaces. And how you can adopt these technical changes to elevate your business drastically.
Let's survive in this ocean of battle together.
Why Online Marketplaces are Booming So Fast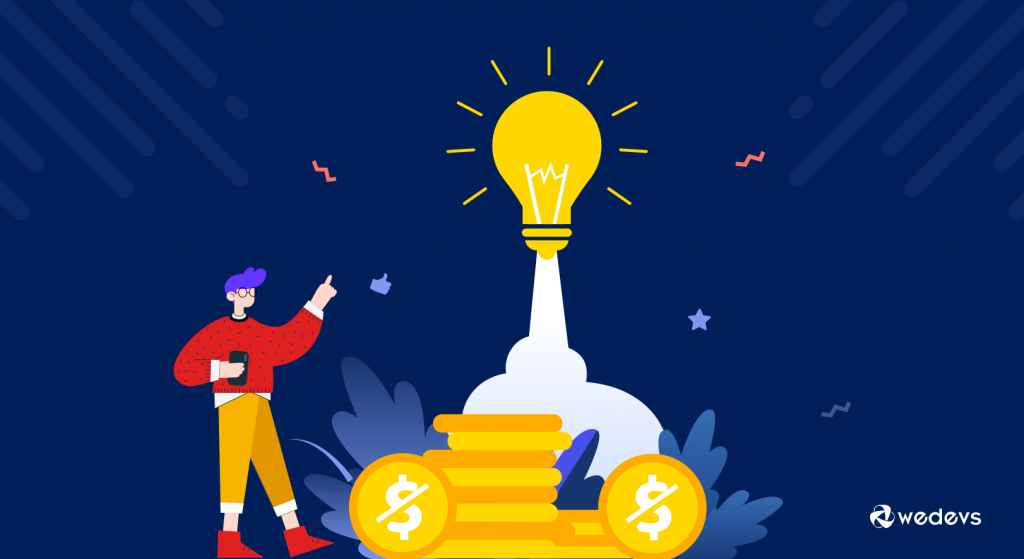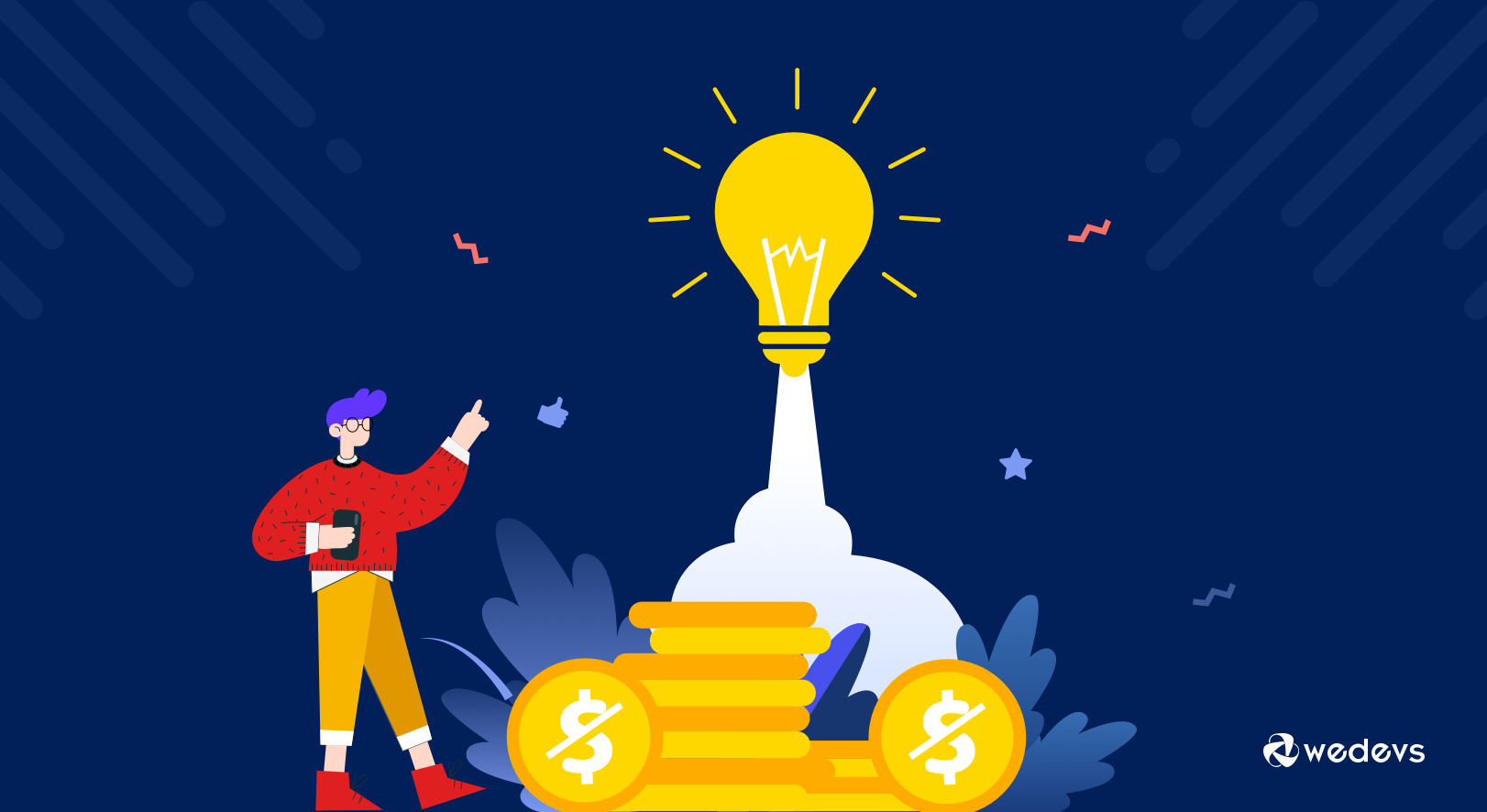 The digital marketplace is taking the place of our so-called marketing world. We have figured out the crucial points that make this business a blast.
1. Convenient to Reach
The life of regular people is hectic and they always remain under busy. So, everyone is searching for the most comfortable way to buy a product.
As a seller, you will choose something that is easily available. For example, if you take Amazon, it has spread like a spider web all over the world. People are buying stuff without going to the malls in person.
If search for any product on Google, the content will take you to Amazon. And, who won't get this home delivery option of everything?
2. Expanding Globally
Now you can expand your business globally. The digital marketplace has wiped out the boundary limitation. Also, you can target your specific customer over the region.
If you want to sell something to the Chinese people, you can choose a Chinese marketplace. But mark one thing, your product will reach to much more audience you think.
3. Rigid Policy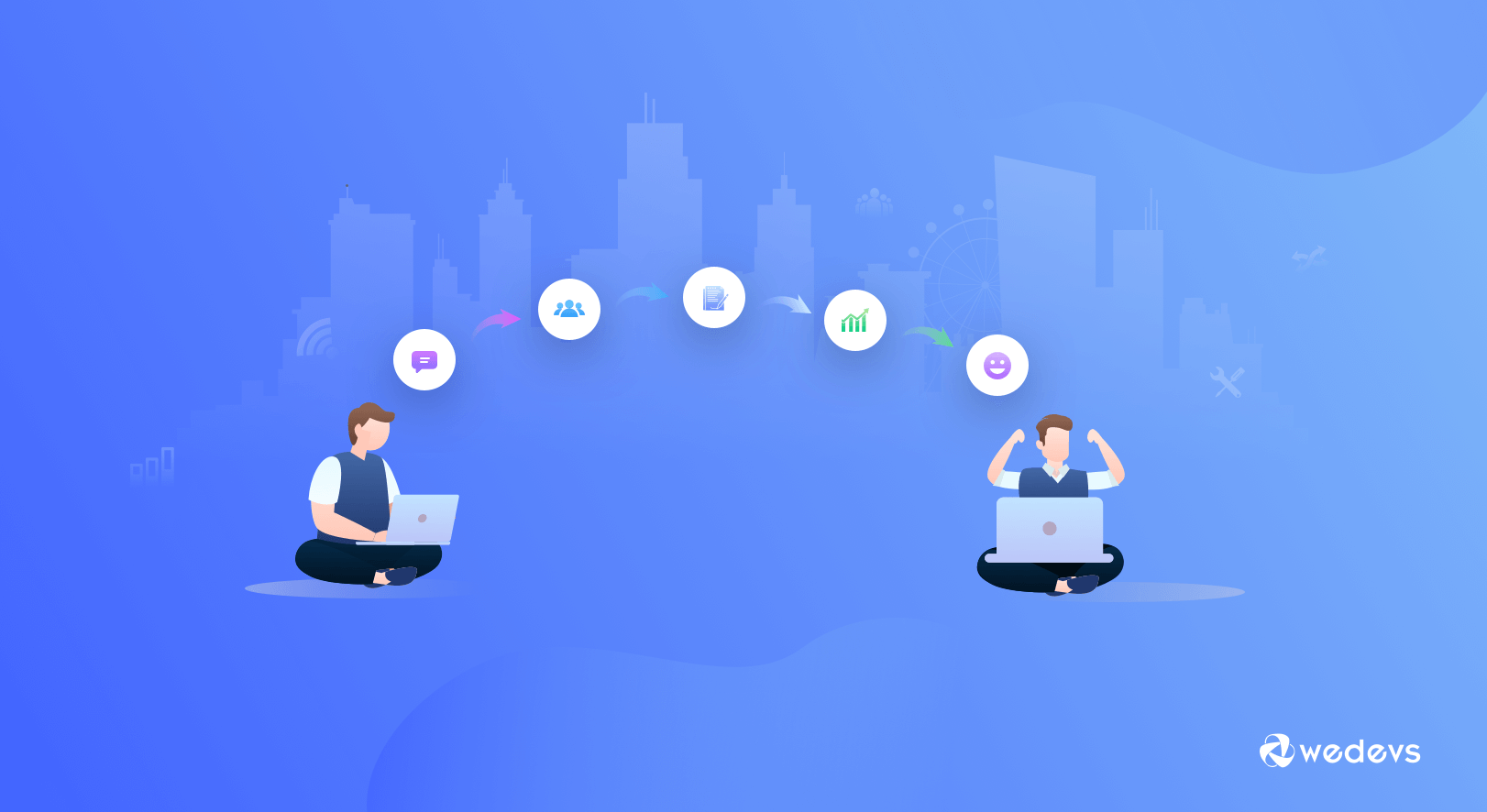 Instead of offering a virtual dream, the prominent marketplaces now show a rigid stand on refund, authenticity, and delivery timeline.
Marketplaces such as eBay, Amazon have shown their solid perspective on the delivery policy. From shipping to the warehouses, they have rules for everything. That's why they are on top. It's another reason for people's faith in the online marketplace.
4. Lucrative Offers
The online marketplace is getting famous due to its amazing deals. Now you can buy anything online at a reasonable price. These platforms offer lucrative deals on special occasions.
People hunt deals that cost them less. Like- Black Friday, Cyber Monday, Christmas, and New Year deals. As a shop owner, you can apply a holiday marketing strategy to earn a larger amount of money than your regular selling days.
5. No Physical Presence Required
To decorate a physical shop a person would need a minimum amount of budget. Moreover, there is a cost for the place you are renting.
For the seller, the most convenient option is a virtual store. You don't have to buy an actual expensive shop to expand your business.
Anyone can simply boost their business online through digital marketing. You can target both the local market and global market. If you want to explore how to attract local customers you must know their preferences and most needed regular products.
With the blessings of technology, you can get access to the global market without taking much hassle. All you need is a speedy website and popular payment gateways for easy buying facilities.
6. Lower Marketing Cost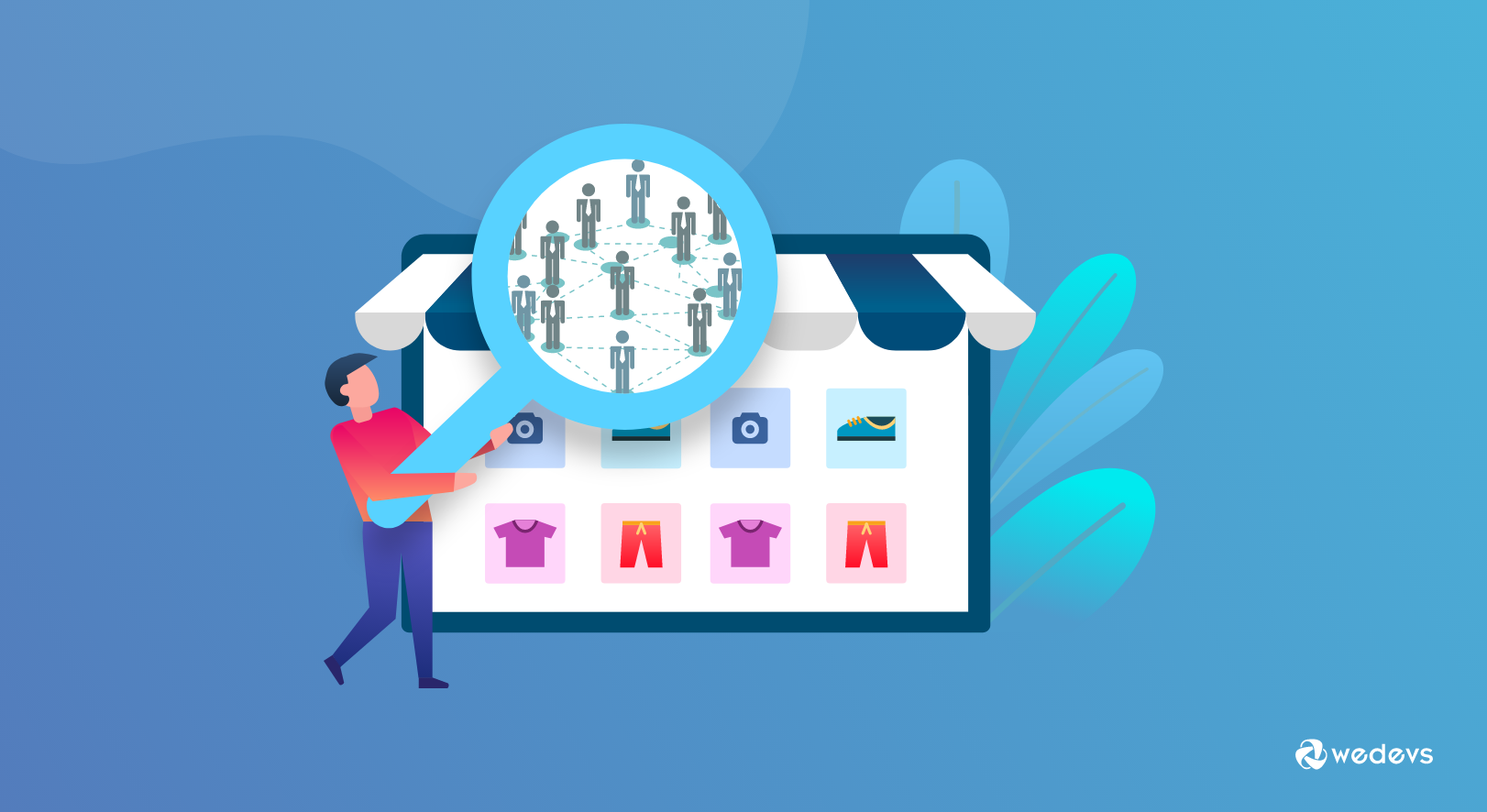 Another breakthrough in the online marketplace is it has made branding cheaper. Simply hire a digital marketer who will rank your site on top. People will get your site everywhere they search for the product you are selling.
This scenario is different in the physical marketplace. To make proper branding a seller may wait for years. People now recognize or most of the time verify a shop online. Thus, marketing an online store is more affordable and faster.
7. Super Easy to Build Online Marketplace
Anyone can be an owner of an online store with a short amount of money. The most interesting fact is, the online marketplace is easy to manage and you are the only power of attorney.
The service provider of your marketplace will assist you to manufacture a store if you face any issues.
If you are familiar with WordPress then there could not be a better option than Dokan- The Best Multivendor Marketplace. It will help you to create a marketplace from the scratch and the customization is very user-friendly.
The Future of Online Marketplaces in 2022 & Beyond
Several incredible technologies are going to take over 2022. The online marketplace is the future of the global economy. We have added the most promising technologies, which will be the upcoming hit.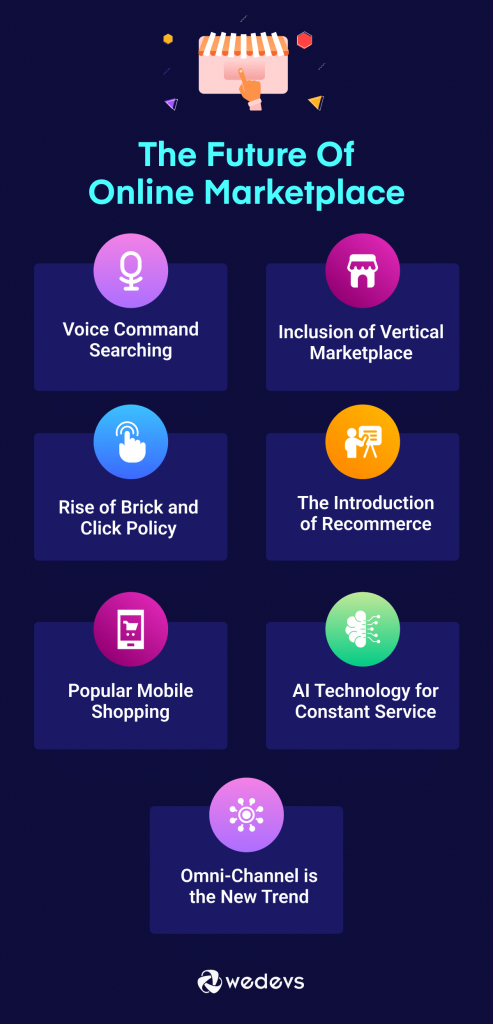 1. Voice Command Searching
The latest technology is becoming more friendly and convenient. Voice search is one of them. Almost 72% of people search for their desired product through voice commands.
Even websites are adding voice commands to make it more accessible. Just say something; your site will bring it to you. Moreover, voice commands take less space than the usual search box. It enhances the speed of your site. Don't forget to apply SEO tactics in voice search.
2. Inclusion of Vertical Marketplaces
The recent hit trend is niche-based platforms. Since the minor genre finds it hard to get the limelight on giant online platforms, they have started their own. These smaller niches are grabbing all the possible opportunities as well.
Likewise, there are thousands of sportswear available online. But Stockx is offering free authentication testing. So people took them seriously. However, they are getting the market. This rising platform in online marketing is known as Vertical Marketplace.
3. The Rise of Brick and Click Policy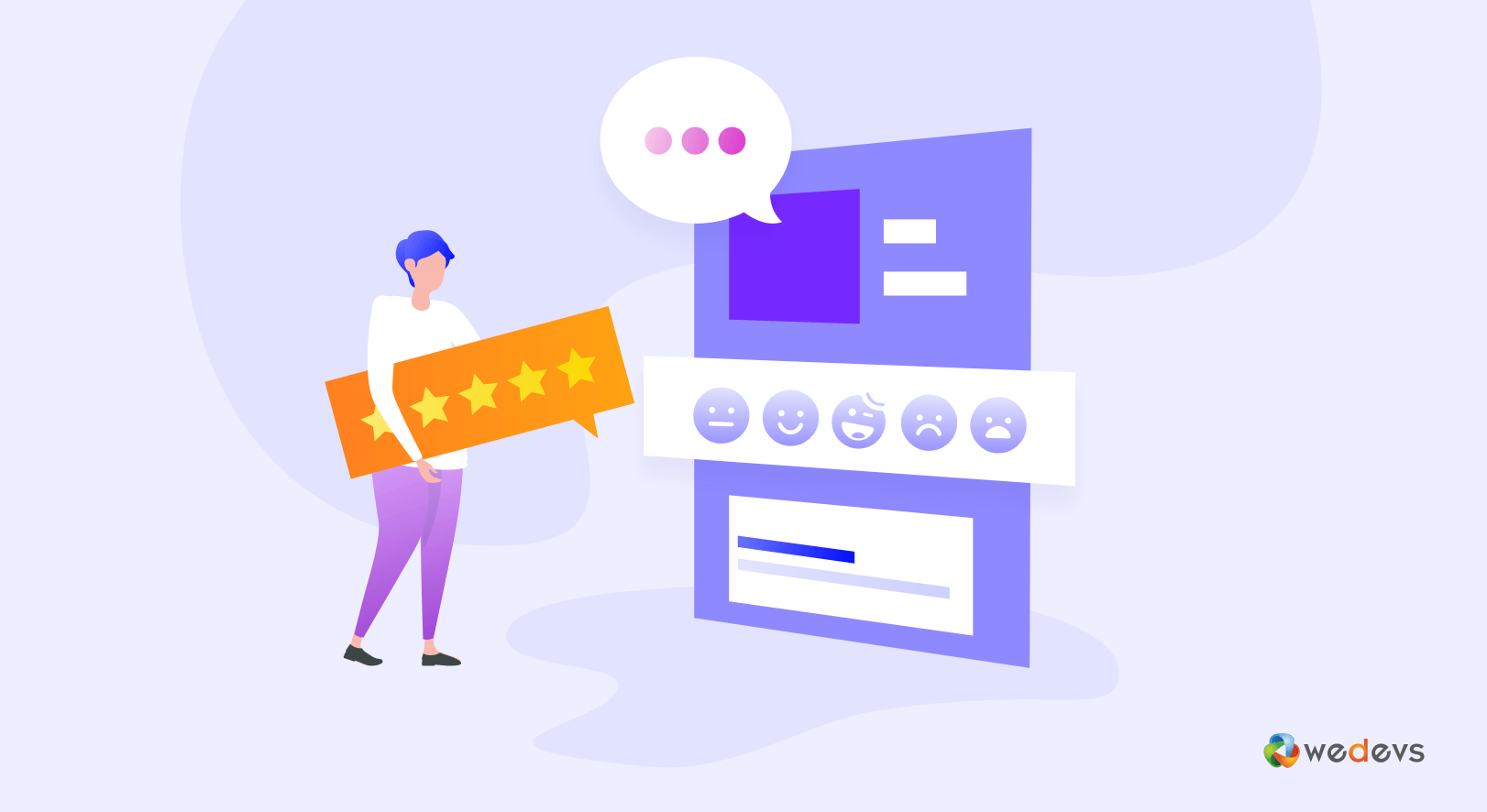 This is also known as Click and Mortar policy. Through this trick, regular physical stores can continue selling online and offline markets. Brick and click policy is the synergy of the future marketing trick.
The virtual market has the limitation of showing you the physical presence of the products. Such as you can't touch or feel them. That's why the buyers have created a chain of customer reviews and real-time pictures.
The user can now choose the desired products by seeing top-notch photographs of their product. Moreover, the review book helps the users to know the products better.
4. The Introduction of Recommerce
There is a new chain of reusing products considering sustainability and environmental health. Western countries are also reusing their furniture, clothes, and other accessories. This trend is known as eCommerce which is growing day by day.
Recommerce has started the trend of buying things that are previously owned. On top of that, people looking for vintage stuff are grabbing this chain.
Since the influencers don't wear their clothes more than once, they are adding supplies to this chain. However, people are getting things at a cheaper rate. This is the future of eCommerce.
5. Mobile Shopping Getting More Popular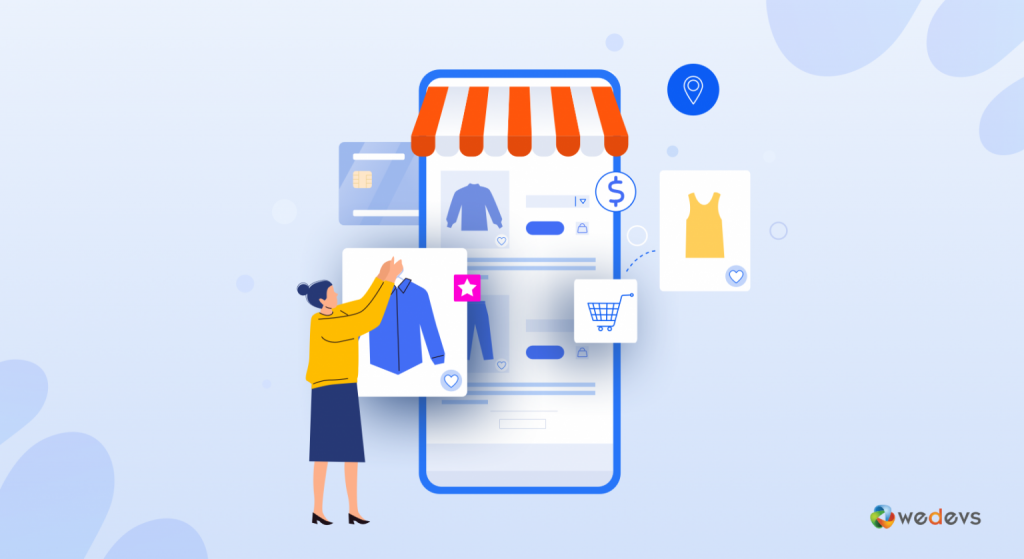 In this era of digitalization, smartphones are getting more famous for their easy accessibility. Now people prefer shopping using their smartphones. This is a booming online marketplace. More than 70% of people have used smartphones in total shopping in 2021.
According to Smart Insights, the average purchase value of desktop users was 42% higher than shoppers who browsed via a mobile device.
That's why desktop users play a big role in bigger orders.
6. AI Technology to Ensure Constant Service
Day by day, AI is taking control over everything. The online marketplace is no different. Chatbots are being used as a moderator on platforms to provide continuous customer service.
In terms of a human moderator, chatbots are ready to give you 24/7 support. In addition, these are instantly responsive. Retailers are investing millions of dollars in AI to make their businesses more reachable and user-friendly.
7. Omni-Channel is the New Trend
Google states that around 85% percent of online buyers start their journey on one platform and end it up on another. Like they begin shopping from a Facebook advertisement and end up at a physical store. This dispatch that customers are aligning online and offline sales channel that is known as Omni-channel.
By definition, Omni-channel is a multichannel approach to retailing that desires to deliver shoppers with a flawless buying experience, no matter from where they are purchasing.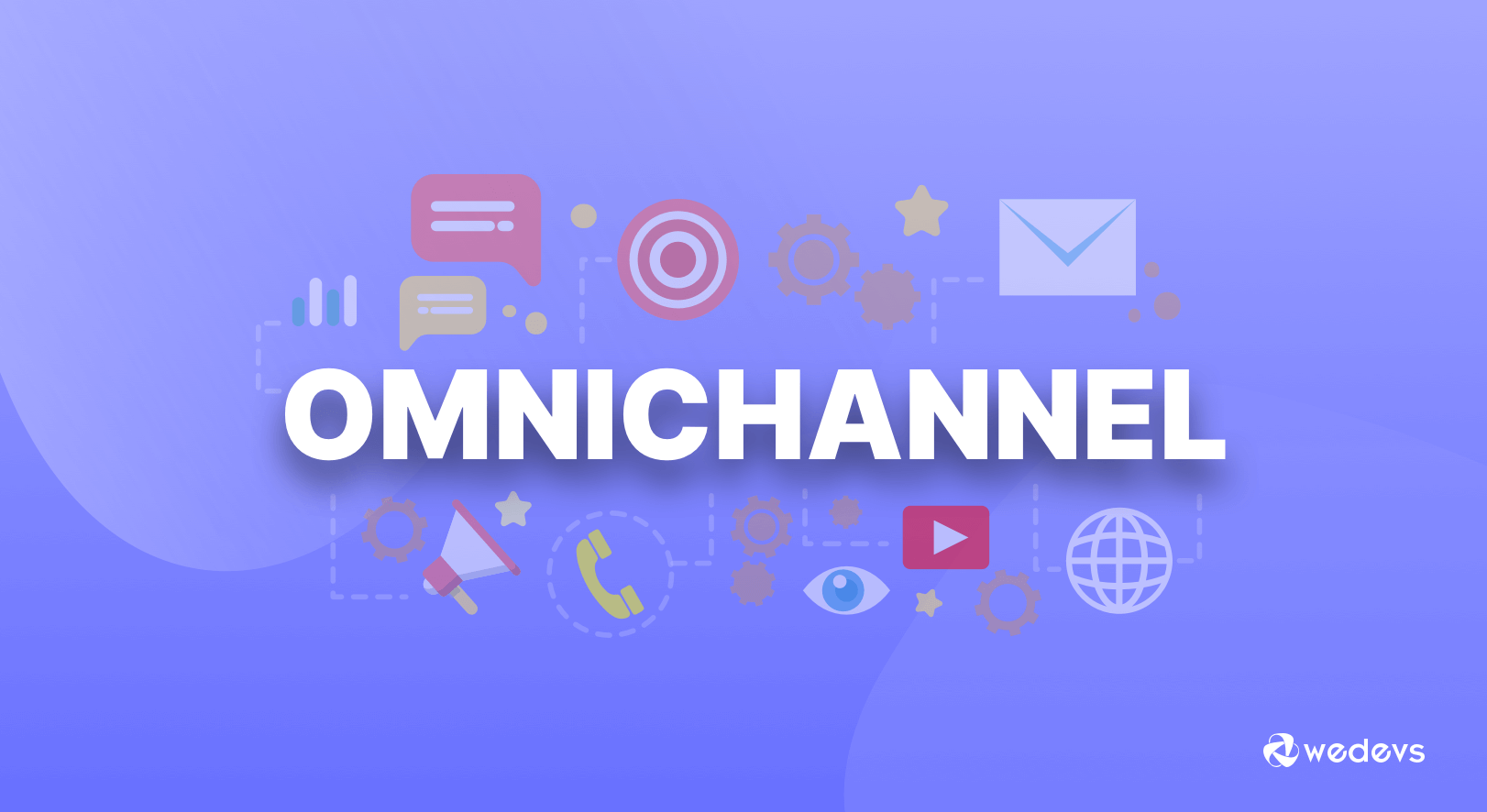 Right now, mobile devices, vast social platforms, and different eCommerce technologies have changed the environment of retailing. Individuals now have the chance to take considerable marketing or product choosing strategy. The traders face challenges while supplying personalized experiences for customers.
In the current circumstance, Omnichannel has realized people require hyper-personalization while buying. Now, satisfying the customer and making that person a loyal customer is the main motto of Omnichannel.
Read More: Top 7 Inspiring Marketplace Trends to Apply in 2022.
Upcoming Technology in Virtual Marketplaces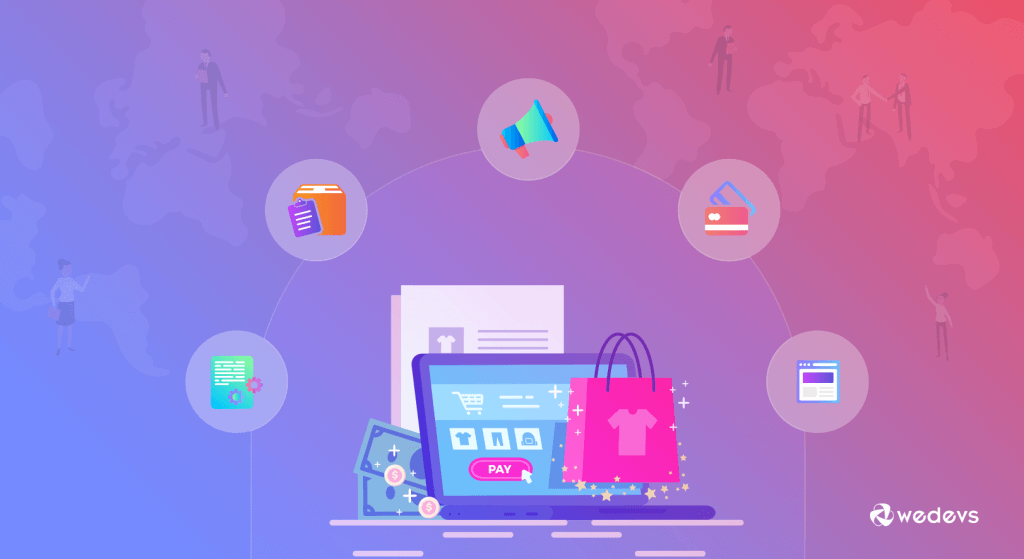 The virtual sector is constantly changing through new inclusions. Latest technologies are making this sector smart and accessible to the user. It's bringing the world to your home. Few technologies are on the row to change the concept of the virtual marketplace.
1. Internet of Things to Ensure Granular Customer Service
Internet of Things (IoT) is a new addition to this marketplace to ensure premium customer service. With this technology, the platforms can gather holistic data of individuals to ensure granular customer service.
2. Facial Recognition for Faster Shopping Experience
The limitation of the virtual world is it offers so many options. It becomes harder to choose. To make it more convenient, facial recognition will help the store identify your personality and preference. As a result, the user will see the option that matches their choice. So it will make your shopping faster in this sense. eCommerce experts are predicting there could be some game-changing trends in the future of online business.
3. Augmented Reality to Enjoy Real-life Experience in Virtual Worlds
Augmented Reality is the future of the virtual world. People mostly complain about the lack of reality in the virtual world. For example, this technology will create an intelligent algorithm that will help you see your products' uses. For example, instead of trying new outfits in a shop, you can try this on smartphones through an augmented persona of yourself. Ar technology has the potential to make the fashion industry more accessible to the virtual world
4. Lifting Gear For Better Maintenance
Thousands of robotic suppliers can help retailers port their products in warehouses in this digital era. Transporting a bulk of products can be a great problem to deal with. Lifting gear is making this much more manageable.
Some Drawbacks of Online Marketplaces You Should Be Careful About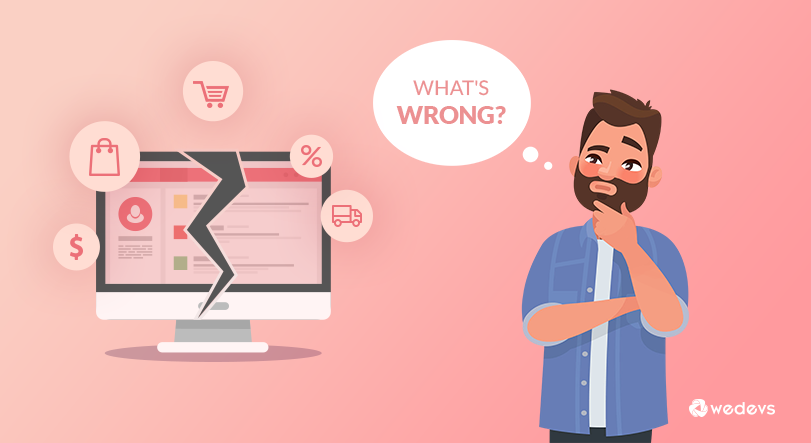 Though the online marketplace is growing, several drawbacks are trying to push it back. We have figured out the most concerning ones. Here goes:
1. Adding Extra Ghost Charges on Products
People go shopping online to get things reasonably priced, but some sites can impose ghost charges on their orders. Sometimes these charges are visible after placing the order. This is a major concern that is pushing your trusted customers back.
2. Imposing Rules Over Service Charge
Some fraud sellers can take more giant hands in the virtual marketplace. This questions the credibility of the online market policy. However, some brands impose unfriendly rules on the user. These policies and common mistakes disappoint the user badly.
3. Lack of Transparency
Another concern is the lack of transparency. On the Digital marketplace, some retailers show lucrative offers to grab the customer. But they deliver poor service. That's why people get skeptical about buying things online.
As an admin its your duty to ensure your customers journey the most memorable and smooth.
FAQs on the Future of Online Marketplaces
Question 1: How profitable are today's online marketplaces? 
Answer: Modern online marketing platforms are expanding rapidly, and their estimated value is increasing every year. A successful eCommerce site in the USA makes 1.5 million dollars monthly. Big industry giants like Amazon can earn more than a trillion over a year. 
Question 2: Why does a marketplace fail? 
Answer: Less transactions, lower customer count, inadequate customer service, and lower customer investment costs over time are some reasons for marketplace failure. Another problem is poor product quality, which can lead to loss of customer interest from the business. 
Question 3: What is the working process of an online marketplace? 
Answer: Here is a 3 step working process of an online marketplace,
– A customer orders a product through an online marketplace (online marketplaces work as a link to customers and vendors) 
– After receiving the order, the vendor sends the product to the nearest courier service or through that online marketplace's delivery option. 
– The courier service creates all the paperwork and deliveries it to the customer.  
Question 4: Is Youtube an online marketplace? 
Answer: Well, Youtube works like a content and media source of advertising goods. Over a million content creators earn money directly from the platform or, get sponsorship from third-party companies. Youtube and its content creators are both mutually benefiting by partially selling entertainment, which is why it can be referred to as an online marketplace. 
Question 5: Which eCommerce site is number 1 globally? 
Answer: Amazon is the number 1 global eCommerce site, and Alibaba is second. 
Start Developing Your Own Online Marketplace Right Away
The future of online marketplaces is full of competition. This racing should be about providing good product quality and customer service. There was a time when people thought that online store is fake and they always con with buyers.
Recently the success rises with the outstanding service of every online store. Easy money transactions with reliable payment gateways are also responsible for this exemplary change.
If you are planning to start your own online store or marketplace then this is high time. Don't hesitate to ask us about creating an online store with Dokan. We will love to collaborate with you.