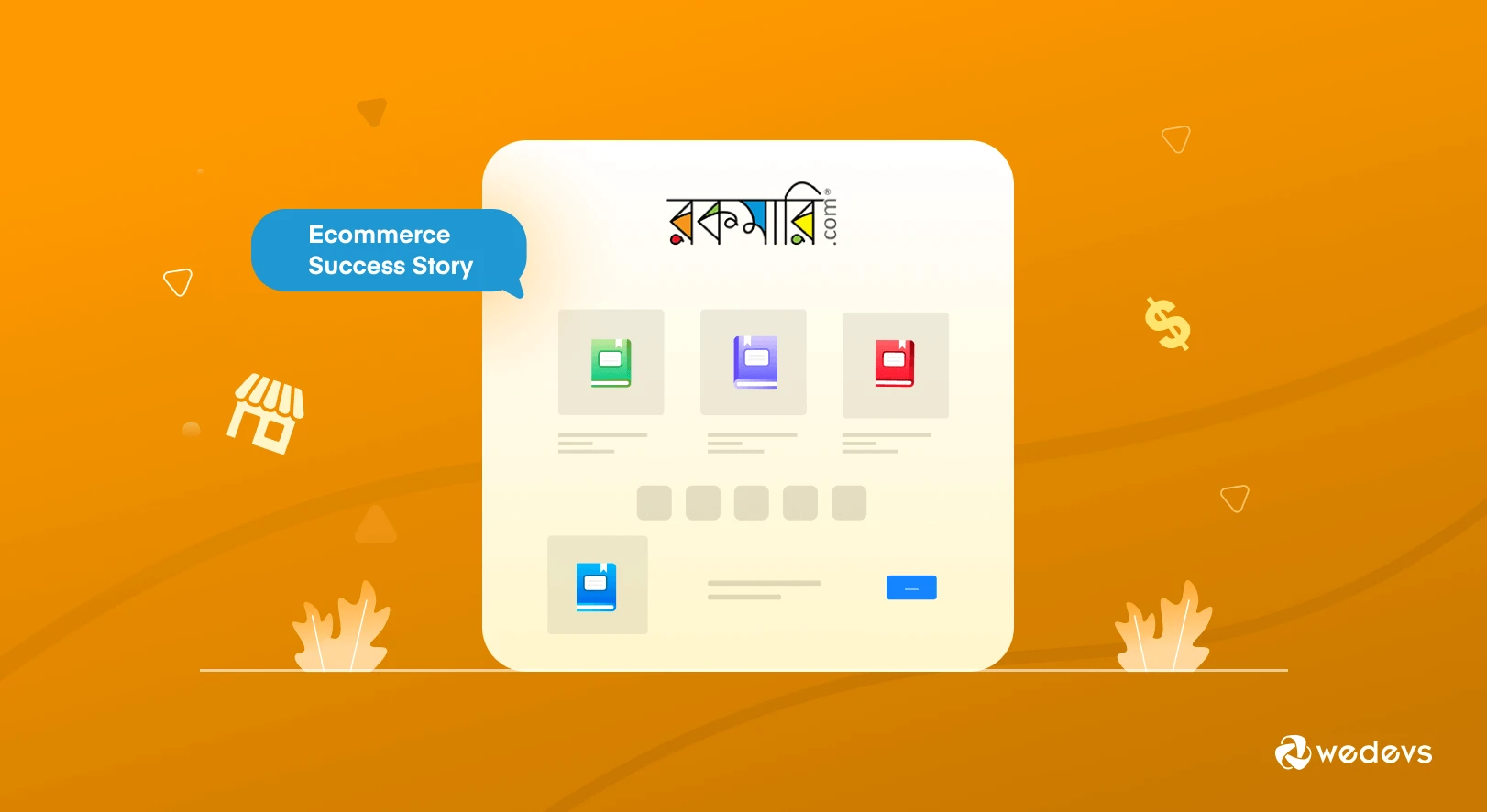 Rokomari: A Pioneer Of Bangladesh Book Marketplace
Starting an eCommerce business is simple. All you need is a feasible idea, good investment, and resources. Though, the hardship lies in making your online store visible to people, establishing a brand everyone would rejoice. What's the process to do that?
One of the best ways could be to explore those brands that got immense success in their respective categories. For example, you can think of Rokomari online bookshop. In a country like Bangladesh, where the book industry isn't well-structured yet, why is it that Rokomari.com becomes a household name?
If you looked back only a decade ago, eCommerce was a vague idea to many people in that region. Online shopping merely started to grow, and inevitably it was facing trust issues. People weren't sure about the product quality they were ordering over the internet. Hence, the payment system was also in question.
Now that a decade has been passed, Rokomari online shop wins over those heavy barriers by mostly selling books. But how? What makes them one of the epitomes of eCommerce entrepreneurship in the Bangladesh book marketplace?
In the following blog, we will try to figure out the answers to those questions, and much more. Keep reading.
An eCommerce Success Story- How Rokomari Becomes The Leading Brand in Bangladeshi Book Industry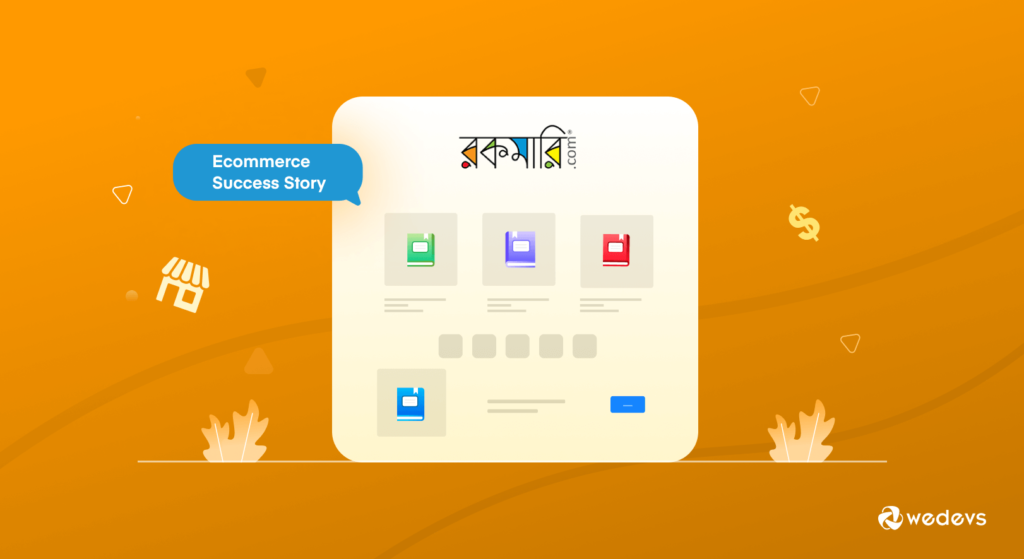 Rokomari began their journey back in 2012. With a small team, merely 100 books, and a handful of publishers for collaborations. The business was so new to local markets since there were no such remarkable names selling books online.
Brick and mortar book shops were on their way to oblivion except for the Banglabazar, Shahbagh, and Newmarket area in Dhaka, especially for Nilkhet which still remains the biggest center for purchasing almost any kind of books in the country. However, Rokomari.com launched in such an atmosphere, where people love to buy books physically. Moving them online was so difficult.
Though, the world was turning to more internet-driven consumer behavior. Amazon or eBay was already reigning even in some other south Asian countries. But they were unavailable in Bangladesh, and still, they are. However, Rokomari does manage to convince people to buy online. Whether you consider Bikroy, Othoba, or Daraz (which is very recently acquired by Alibaba), Rokomari has its own strong fanbase for category shopping that no other eCommerce venture can imagine.
Where Does Rokomari Stand Right Now
Currently, Rokomari has more than 0.2 million books in its inventory, 150+ employees to deliver those books to thousands of customers every day. Almost every major publisher is collaborating with the platform. So whenever someone orders a book, Rokomari can manage it directly from the publishers. Their channel is growing so fast, and the venture is expanding to the newest horizon like selling electronics or Digital goods, etc.
Well, now we would like to explore some crucial factors behind the success story of this online book shop.
Why Rokomari Started Selling Books Out of Everything

Starting an eCommerce startup in Bangladesh was never been easy in 2012. Moreover, selling books in such a market where people weren't ready to purchase online seems like the biggest hurdle. So, it's a common question to ask, and for Mahmudul Hasan Shohag (the founder and current CEO of the company), it's inevitable: Why choose the book marketplace amongst the train of other products? His answer was simple in this regard.
In an interview with the Daily Star, Shohag said, "I feel as a nation we have low enthusiasm in reading. Besides, it is difficult to find different genres of books all in one place, except during the Omor Ekushey Boimela."
His co-workers and fellow entrepreneurs also suggested that they can start an eCommerce shop that would be specialized only in books. So that the people who want to search for any books can find them in this eCommerce book shop.
Considering the Amar Ekushey Book Fair 2012 (The biggest annual book fair in the country that is held every year in February), the idea seems more feasible. Under the supervision of Shohag, A small team started to build a website in December 2011, go to publishers (a big challenge) and launched Rokomari.com just before February 2012.
Initial Challenges – Story of Troubles and Overcoming Them
The trouble begins when well-established publishers almost doubted working with Rokomari. Initially, they didn't see any possibility of an online book shop to be flourished. So how do they overcome these hurdles? We would like to analyze the major challenges-
Convincing the Publishers
Payment System & Delivery
Involving Readers to Become a Brand Voice
Let's get started.
The 1st Challenge- Convincing the Publishers
Well, the Rokomari team needed to convince the publishers with hard effort. The answer may be this simple, but the process was elaborated. The first thing was to show the publishers the possibility of selling more books online. The number one reason remains a comfortable user experience.
For example, if someone purchases a book online, it will save his time and effort nonetheless. Especially, Dhaka is a city of severe traffic jams. So, when someone needs an urgent book, they have fewer options like these – get the book from a nearby physical bookshop or go to Nilkhet or Shahbagh area. There's no guarantee you will find your desired book in the nearby physical store. Hence going to Nilkhet or Banglabazar would take hours to reach from other parts of the city.
So, the primary prospect of Rokomari was to serve people in the Capital city. Their website was dedicated to finding any books for a customer regardless of the category. So, eventually, either the educational, religious, or literature publishers, almost every type of publisher started to show interest.
The 2nd Challenge- Payment System & Delivery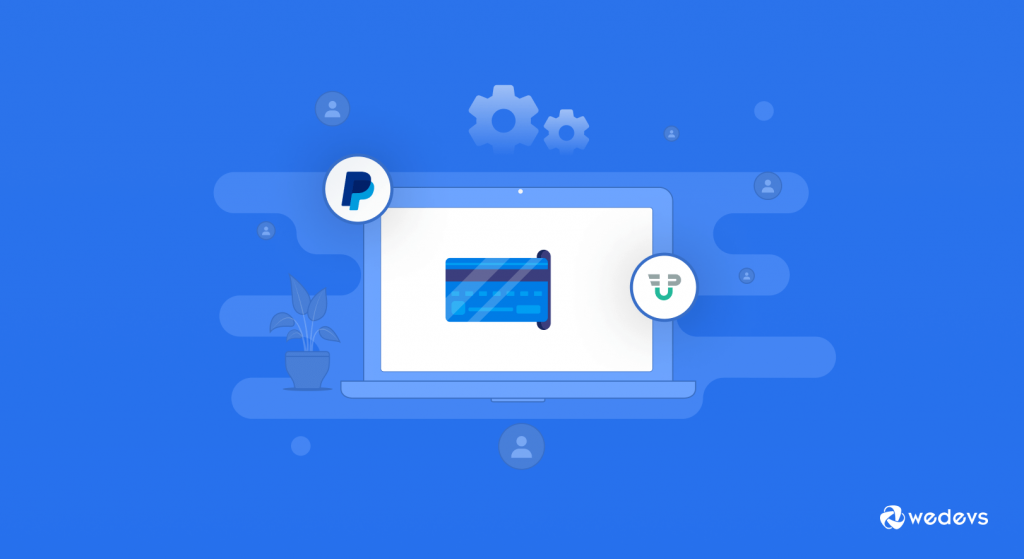 There was some other eCommerce site at the time Rokomari began its journey. Almost all of them had a pay-first system. The customer needed to pay through Debit/Credit cards or mobile financial services while ordering a product. And, it was one of the main reasons those sites were unable to prosper in Bangladesh.
As we've mentioned earlier, people have trust issues, it was tough for them to believe a lesser-known website for their money. The second problem was the payment getaway. Those who haven't any ATM cards have no way to make a purchase, and mobile financial services was yet to get the real popularity it has right now.
So, the Rokomari team took a bold decision. They initiated COD (Cash on the Delivery system). At that time, no eCommerce site have this payment feature. In this system, people first get their desired product in hand, then comes the payment.
Rokomari's logistic partner was Sundarban Courier Service. Luckily, the platform accommodated the COD idea. The CEO, Mr. Shohag revealed, "Sundarban helped us a lot and built a model keeping our COD feature in mind. It would have been difficult had Sundarban did not like our idea. The COD feature has always been available in the Post Offices for a long time. We used that service and our parents did. Sundarban agreed to work with us and we were all set to give a better service to our customers."
The "cash on delivery" idea sticks for the big time, people started showing enthusiasm. Eventually, this feature also boosts the initial popularity of Rokomari.
The 3rd Challenge- How to Involve Readers to Become a Brand Voice in Book Marketplace
According to the eCommerce Association of Bangladesh, right now there is 700 eCommerce website doing business in Bangladesh, and more than 8000 eCommerce page on Facebook. Maybe, almost one-third of them sell books besides other consumer goods. Especially, for the last five years, there are plenty of Facebook eCommerce pages doing good business by selling books, comics, and relevant products.
In the age of social media, user-generated content is the best way to boost your social proof. Good word of mouth can spread your venture so faster than any other medium. Hence, how does Rokomari become the most popular name amongst the others? A company that started by serving only the metropolis, is now capable to deliver books to almost every corner of the country, what magic worked most behind its immense success?
Innovative marketing played a big part. What was significant in Rokomari's engagement approach was trying to involve readers to say something useful for them.
An effortless book delivery system, a highly active sales team, and a website that works like a true search engine for books – all these matters only just improve the user experience.
Besides that, Rokomari inspires the users to talk about them. Either via email, a set of bookmarks, or initiating the cashable reward points by simply putting reviews for the site. When there was no specific competitor in the market, Rokomari involves its customers with a top-notch customer experience and keep this engagement and relationship to get even better all the time.
As a result, people always talk about the company whenever they talk about buying some books. Either in real life or on social media.
The 4th Challenge- The Perks of Being a Writer & Publisher's Favourite Place
It's not easy for an eCommerce platform to be one of the most popular category-based sites in a country. Gaining momentum is a long process, where falling down only needs a bad step. Rokomari sticks to the motto of selling books of any kind with less effort, which helps it to become a trustable platform for both writers and publishers.
The website needed to provide a glitch-free smooth user experience. It was quite hard for the small team of Rokomari in the beginning. Running an eCommerce site is also a kind of running a big machine that requires simultaneous evolution and effort. However, from a team of 15-20 people, Rokomari has now an organization of more than 150 individuals. They keep updating the eCommerce store with time and making it commonplace for any writer and publisher in Bangladesh.
As a publisher, you can sell your books from Rokomari. And if you are a writer, and believe in self-publishing, Rokomari has its dedicated marketing team to arrange campaigns for your book in no time.
Revolutionizing eCommerce Branding – Marketing Phenomenon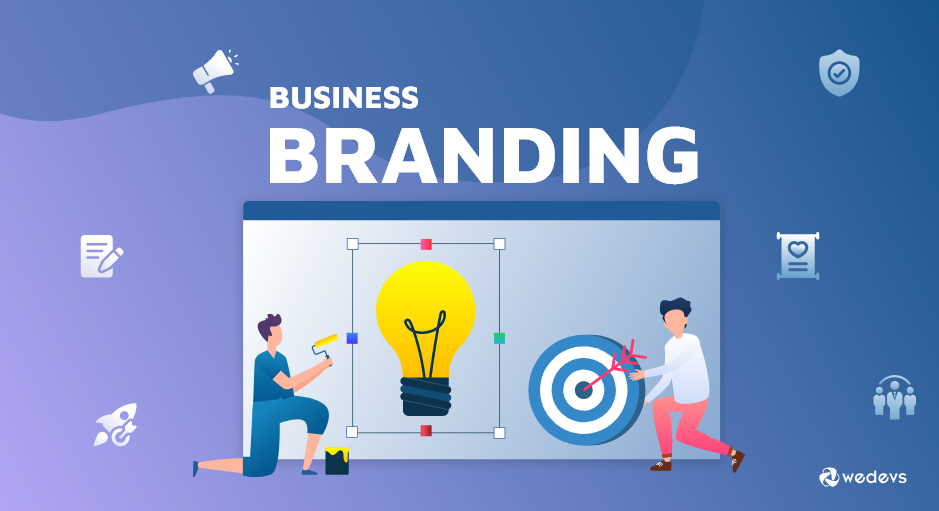 Branding plays a big part in your lasting success. Brand helps you to make an impact on society. But when you start from scratch, it is hard to spread your business and earn a name so that your brand name would take a shape.
The primary days of Rokomari branding were so fascinating. In his interview, Mr. Shohag happily remembered those days, "We were relentless from day one. One of our boys, Tushar, who now lives in Libya, used to spend his entire day in Bangla Bazar wearing a Rokomari tee-shirt. He was so persistent that people around the Bangla Bazar area nicknamed him Rokomari."
A name that must stick to people's minds – may be one of the most remarkable ideas in marketing. Rokomari just follows suit. As a digital platform, this eCommerce shop tried everything possible to make its name a buzzword among the students, teachers, common readers, and the overall netizens. However, their approach to achieving this feat. remains unique and exceptional.
Here, we've pointed out some of the most intriguing branding steps that make Rokomari a marketing phenomenon –
1. Traditional Outbound Strategy
The small team of Rokomari also have a small investment in the beginning. So, initially, they hire some people for fieldwork and public relations. They usually go to publishers and book markets to collect user data in real-time from Book Fair, Banglabazar (The biggest place for whole selling, publishing, and printing in BD), and another territory in Dhaka.
These employees were dedicated enough to spread the Brand name of Rokomari. Industry people getting interested in it day by day. The platform wins many primary deals from many publishers because of these approaches.
2. Cold Callings and Email Marketing
Cold calling has never been a popular medium in Bangladesh. But Rokomari did use it to spread their name and offers. Especially, they still use SMS service and send notifications to its user on various occasions. Therefore, they send bulk emails in the beginning, then started to send promotional emails to the customers.
The crucial point here is that – outbound strategies are always been a minor part of Rokomaris Branding. Hence, they have flourished and grown by word-of-mouth, and social proof. What helps them most in this case?
3. Leveraging Social Media Marketing
2013 is the year that marks the time when Facebook become so popular in Bangladesh. The branding team of Rokomari quickly understand the forthcoming influence of social media in our daily life. You may have never seen any TVC of Rokomari, where similar eCommerce platforms like Bikroy or Ekhanei made engaging advertisements for television.
Rokomari rarely moves for TVC. Rather they decided to leverage social media marketing. Since the beginning, the platform engage its social media followers through many social media events like quiz shows, review competitions, story writings, surveys, photography fest, etc. After the social media paid ads became a necessity, Rokomari remains pioneering in that sector too.
Besides that, they run different marketing campaigns following many national occasions and festivals that involve both social media and their live site.
4. Involving Publishers and Writers Even More
The culture was limited and rare in Bangladesh. Book launch events only used to take place for a few books written by a famous writer or person. Publishers arranged book fairs following the anniversary or festivals.
Rokomari makes the culture more accessible and popular amongst all parties. Any writer can arrange digital book launch events through the eCommerce book shop or book marketplace now, or run pre-booking campaigns before the publication. And publishers can arrange digital book fairs on Rokomari.com whenever they want.
Therefore, the aforementioned strategies are open to expanding in new directions. Rokomari remains a leading book marketplace to reach its target users following the changing landscape of the internet and buying behavior.
Mahmudul Hasan Shohag – A Visionary Behind the Scene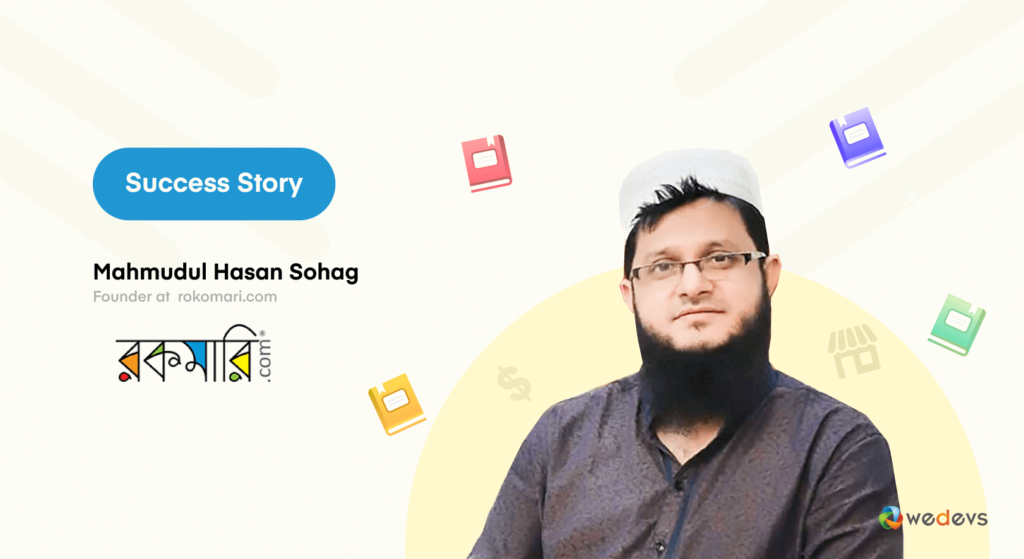 When asked, how much they are making right now compared to the time Rokomari started selling books, its CEO Mr. Shohag revealed, the sell they had made in that very February of 2012 can easily be beaten by the number they are making now any given day between 10 to 11 am in the morning.
The spectacular growth of Rokomari is a result of decade-long development and vision. Establishing a technology-based organization, solely financed by local investors would never be possible if the mind behind the scenes has a strong vision. So, which secrets does Mr. Shohag have in his sleeves hiding?
Before launching Rokomari.com, Mahmudul Hasan Shohag was an aspiring entrepreneur. He started his journey of innovation as a student of CSE from BUET (Bangladesh University of Engineering and Technology). Tried and failed more or less 30 projects, and 10-12 companies that weren't fruitful.
In Mr. Shohag's words, Rokomari is one of his later ventures compared to the earlier entrepreneurial effort.
The official name of his company is Onnorokom Web Services Ltd. Before launching Rokomari, Shohag and his fellows did try to develop a professional job platform like LinkedIn. However, the idea didn't click and failed eventually. This failure demoralized the whole team evidently.
Then they got help from a leading newspaper in the country, Daily Prothom Alo. In Cricket World Cup 2011, they have successfully made a prediction game named "CrickPaul." This game become so popular, therefore, Mr. Shohag and his collaborators did gain the confidence they need to explore a completely new idea.
And, later the idea of a one-stop online book shop materialized. The struggling book industry needed a boost, the chance was there besides the bigger risks. Mahmudul Hasan Shohag Took that risk, and after a decade been passed, Rokomari become one of the biggest names in the Bangladesh Book marketplace.
Let's show you how you can also build a book marketplace like Rokomari with extreme ease-
How to Start an eCommerce Business Like Rokomari Book Marketplace
Rokomari has several USPs (unique selling points). We want you to emphasize two major points. One, they have a vast collection of books of any kind. For the last ten years, they have also imported foreign books too, following the customer's demand. Another winner for Rokomari is the website itself. The user experience is superb.
So what's the catch here if you want to start your own eCommerce website like Rokomari? Mr. Shohag and his team have tech backgrounds, but if you don't have that much tech knowledge, but a lot of ideas for a unique eCommerce entrepreneurship, what should be your game?
You can choose WordPress and WooCommerce. Building a website in WordPress is simple for anyone, and a shopping platform like WooCommerce can help you build a smart online store.
However, it will be necessary to work with multiple suppliers or vendors when you want a big and expanding eCommerce book marketplace. In such cases, you can integrate Dokan Multivendor with Your WordPress-based WooCommerce site, and create a formidable multivendor eCommerce store.
How to Create a Used Book Marketplace In WordPress (Step by Step Tutorial)
Start Your Own Book Marketplace with Great Inspiration
Entrepreneurship is all about making ideas visible with logic, resources, effort, and luck. If you have an eCommerce business idea, all you have to do is try to materialize it in the proper ways. In such cases, an eCommerce success story like Rokomari can inspire you and guide you to accomplish the goal.
eCommerce was rising in the last decade in Bangladesh, and after the Covid-19 pandemic, people realize no other way than shopping online. The global eCommerce retail sales are destined to reach 7.9 trillion by 2025, and there's no sign of stopping. So as an aspiring entrepreneur, what should be your game now?
If you have more questions regarding this particular eCommerce success story or anything relevant, let us know in the comments section.