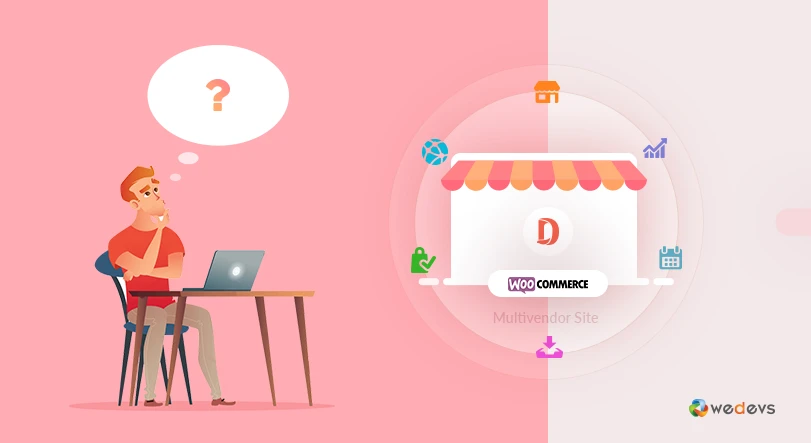 5 Things To Look For Before Starting A WooCommerce Multi Vendor Store
Back in the early 2010s, it was quite difficult to find a plugin that would fulfill all your multivendor marketplace needs. With the booming market of e-commerce multivendor stores, there are a lot of things that have changed the face of online selling in the past few years.
Worldwide, an online marketplace is always a profitable business option that everyone likes to cash in with nowadays. Statistics say with the growing popularity, by 2022 it will conquer almost 45% of the online retail market that is backed by vendors & an uncountable number of visitors.
So are you also planning to launch your very own multi-vendor marketplace in WordPress? If you are then it is probably the best time to do so.
When you plan to establish a cost-effective cutting-edge multi-vendor store in WordPress, there are a number of questions that might hover over your head like what are the best multi-vendor platforms and what are the features they should have. And when it comes to WordPress then there is no better alternative than WooCommerce+Dokan Multivendor to start your marketplace today.
So today we will discuss the top five things that you should consider before launching your WooCommerce multi-vendor store.
1. Frontend Vendor Dashboard for Your WooCommerce Multi-Vendor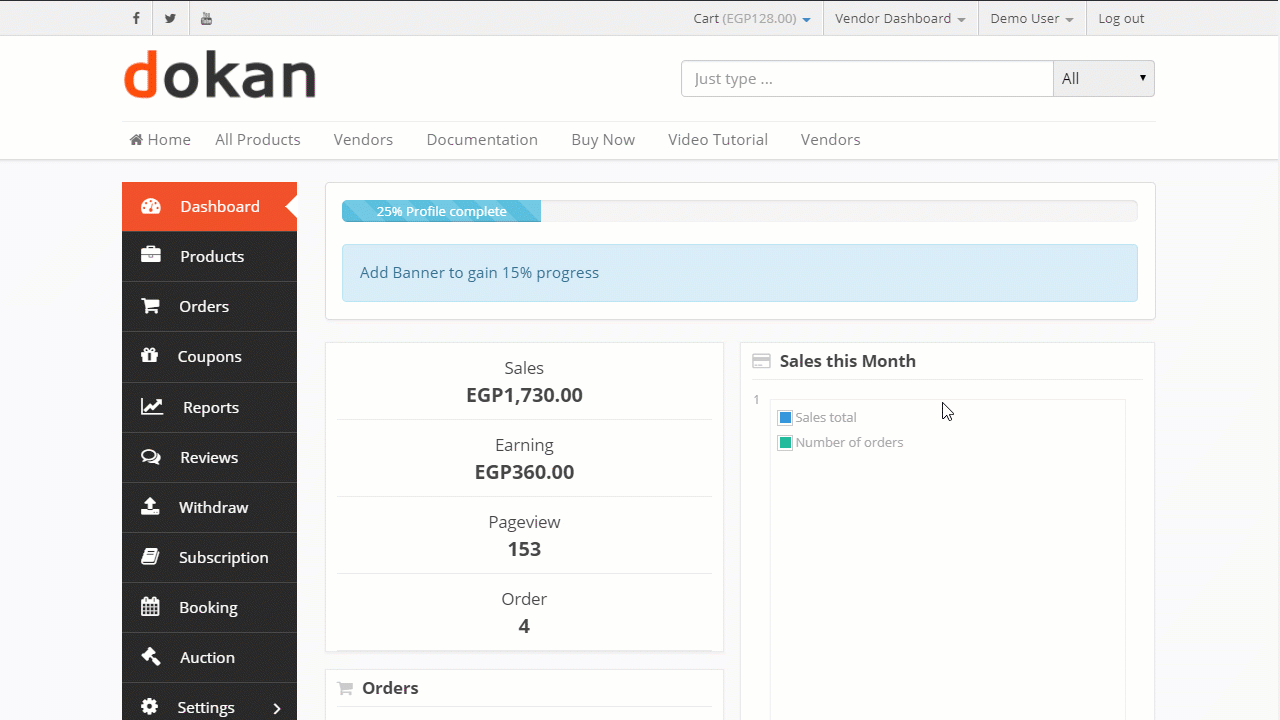 This is probably the very first and foremost feature that you should look for while getting a WooCommerce multi-vendor site. Without an interactive & user-friendly frontend vendor dashboard, it may leave a negative impact on the mind of its clients.
Since vendors are going to add/edit/upload/publish their own product hence giving them the ultimate freedom and user-friendliness in using their frontend dashboard should always be the number one lookout for anyone. Getting the vendor to have an easy and intuitive frontend dashboard to add, edit or publish their product is the way to do it.
The frontend dashboard should have all the necessary attributes like uploading products, order management, order status. It will not only allow them to manage their store easily but will also help them get rid of the all complex settings of the backend.
Adding discounts coupons and the facility to improve the store SEO to improve the search engine visibility should also be present in the frontend dashboard for vendors. All these things are very much essential for every vendor to sell their products efficiently.
2. Features To Sale Single Product By Multiple Vendor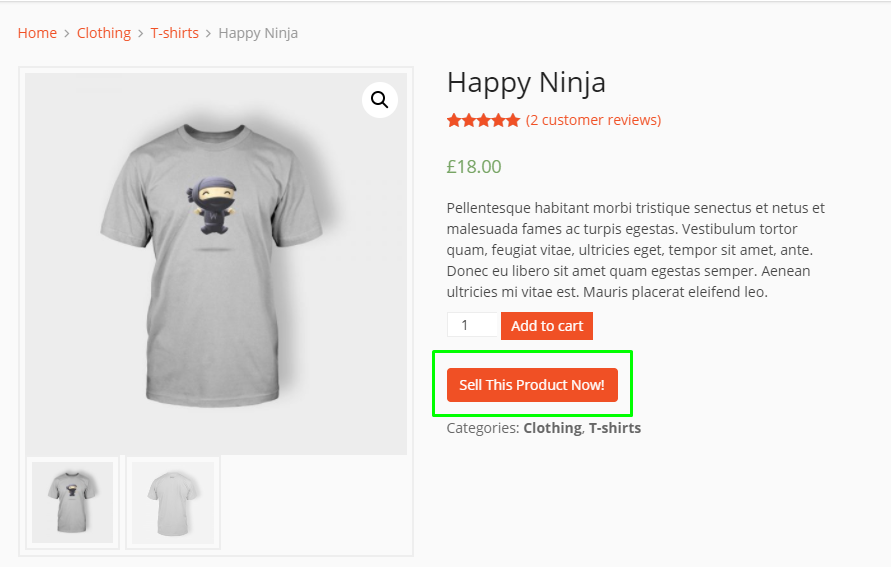 Now, this is one of the unique features to have for any multi-vendor marketplace plugin. This feature enables a vendor to sell the product of other vendors. This turns out to be a really handy feature when the same product is being sold by multiple vendors.
This unique feature can add a product from another vendor's store to their own store with a single click and customize as they like. At the same time, customers get to view all the vendors selling the product and compare prices on the product page. This will let buyers buy a product at the best price.
If you are familiar with e-commerce sites like eBay, Amazon then you already know what we are talking about. The feature should allow the customer to see the same product that other vendors are offering. And this should let the customer compare prices and ratings of the product before they actually decide to buy it from a particular vendor.
So this is kinda a must-have feature for every e-commerce multi-vendor site. Something that all those who are looking to launch a multivendor site should look for.
3. Hassle-Free Withdrawals & Sales Reporting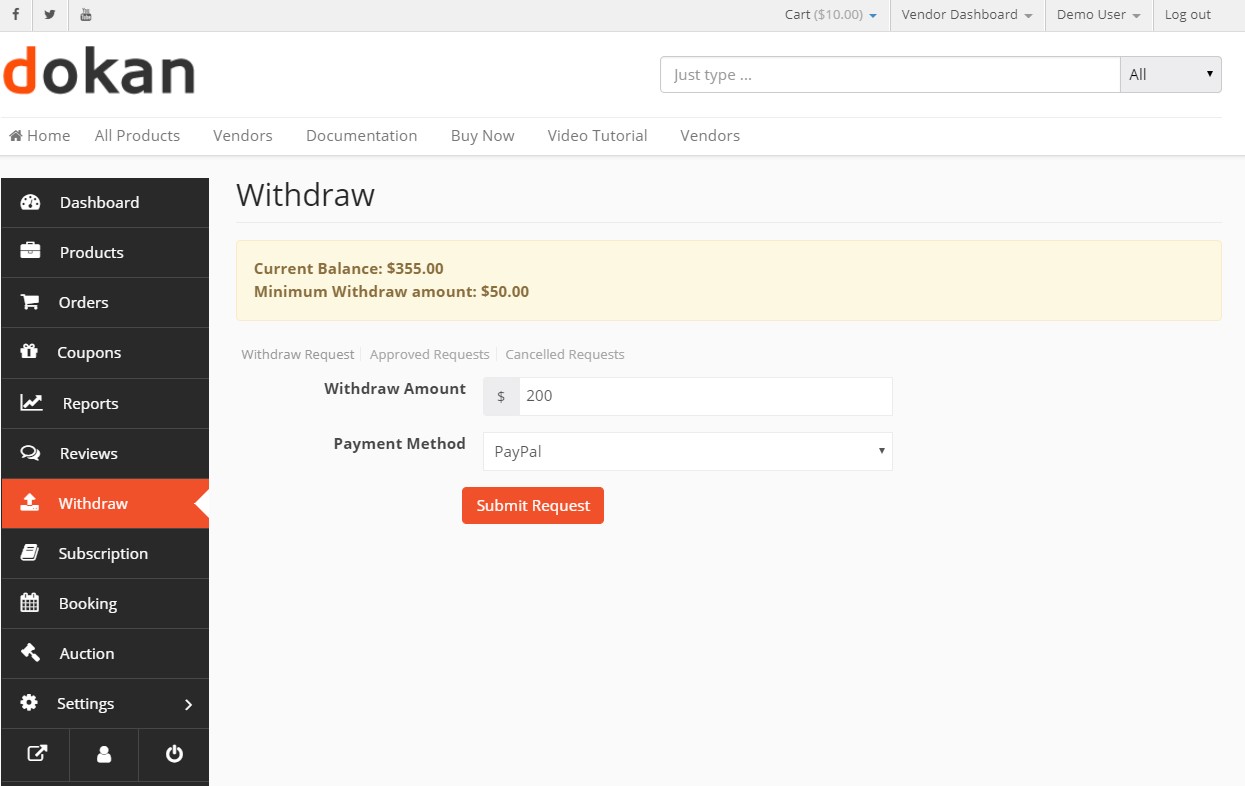 Now, who doesn't like to get paid after selling their products? So every multivendor plugin should offer a very simple & hassle-free money withdrawal. This easy withdrawal feature is something that every vendor loves. And so this should be present in every multivendor site.
With the simple withdrawal, the option vendor should get to view the current balance and the minimum amount to be withdrawn. Requesting for withdrawal should be as easy & simple as it gets. The process should be as simple as inputting the amount that a vendor wants to withdraw by simply selecting the desired payment method.
A vendor should face no hassle while wanting to withdraw their earned money. And they should also be able to view the earnings from their frontend dashboard. This feature should also have the integration of all the popular payment gateways to transfer the funds.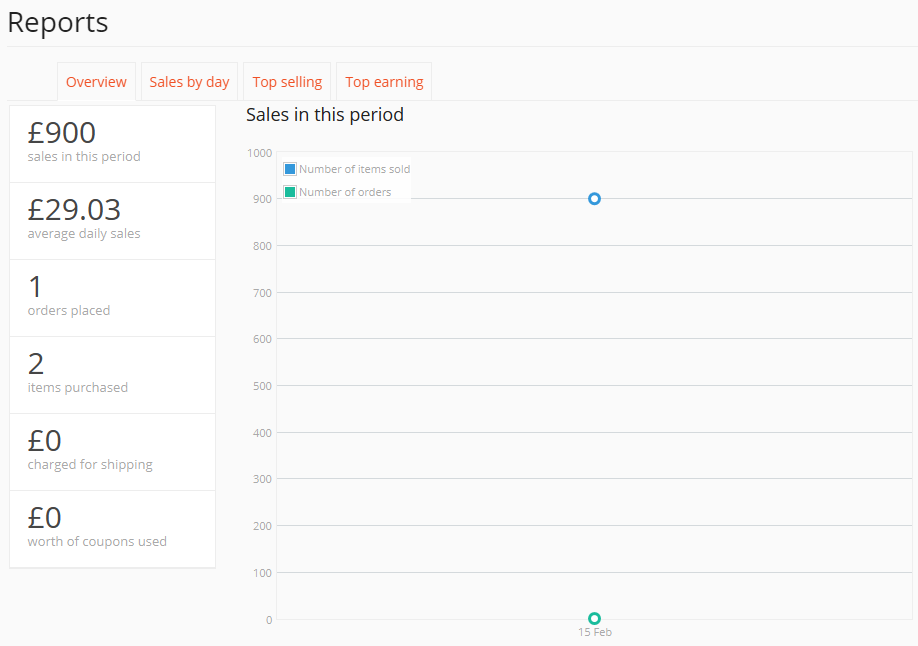 And as far as the sales reporting is concerned, it needs to be something that gives you the overall idea of your sales condition at a single glance. Just like the one shown above. Getting all your yearly, monthly, or weekly sales report fast & easy is really essential. Therefore this is a feature that definitely needs to be looked out for in a multivendor plugin.
4. Easy Shipping Management System for WooCommerce Multi-Vendor Store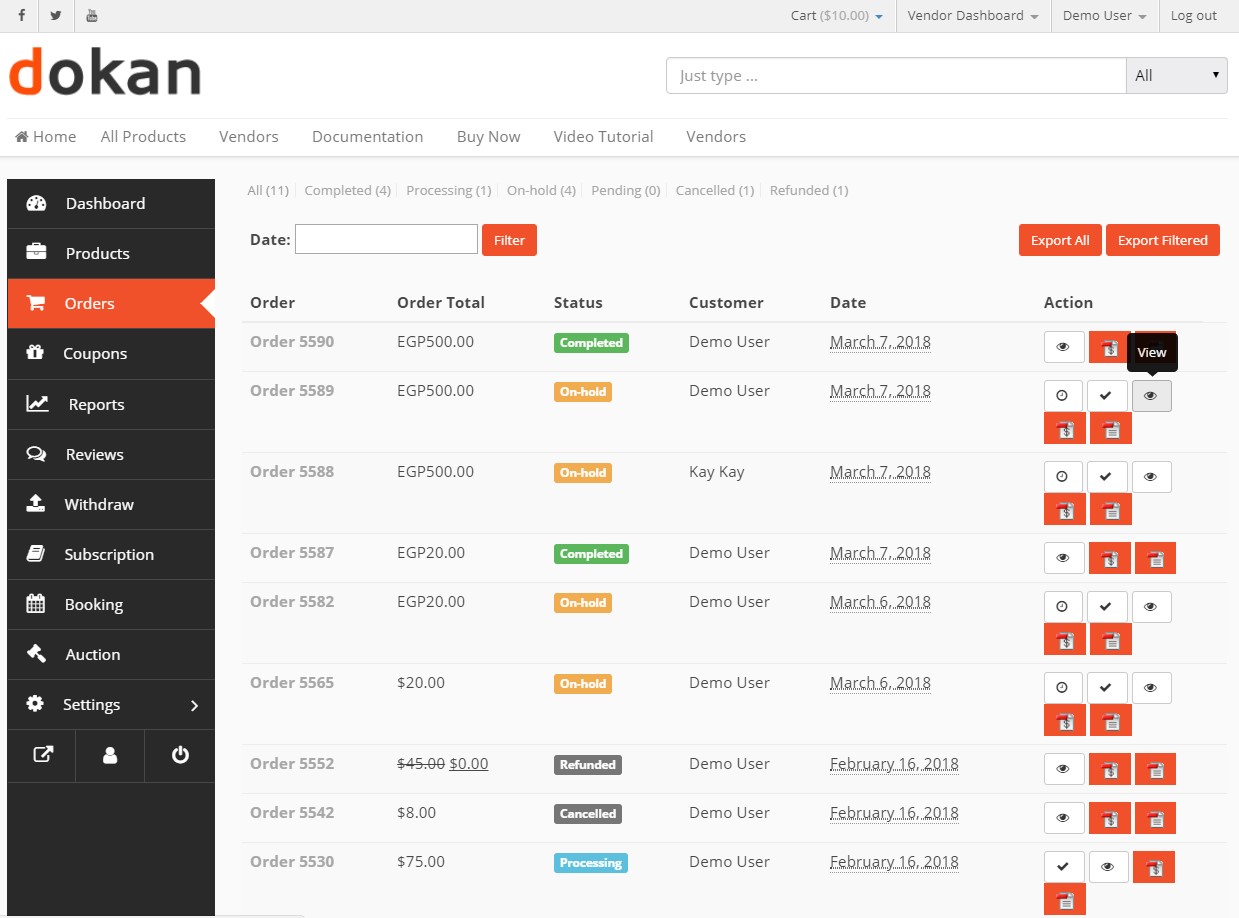 It is quite discouraging for a customer to be able to order an item online but not being able to check for its updates. So this order & shipping management feature in the frontend dashboard is an important option to have for any multivendor plugin.
In order to make sure the order is being managed properly along with its shipping updates, the plugin should be able to provide secure and robust features for the ordering & shipping management system. It is essential to process the order & shipments in an efficient manner and this feature certainly helps in doing that.
In the frontend dashboard after having this feature, a vendor should be able to easily view & manage orders. And the admin will be able to control the order status. While for the shipping method you get to either choose a flat shipping cost or let the vendor set their own shipping policies.
This also includes their cost for individual stores. And finally to allow the customer to track the order shipments using tracking numbers. And the shipment tracking should be offered by the plugin in the frontend as well. So the plugin should have all these features to be called an effective multivendor plugin for WooCommerce.
5. Dedicated Vendor Store Management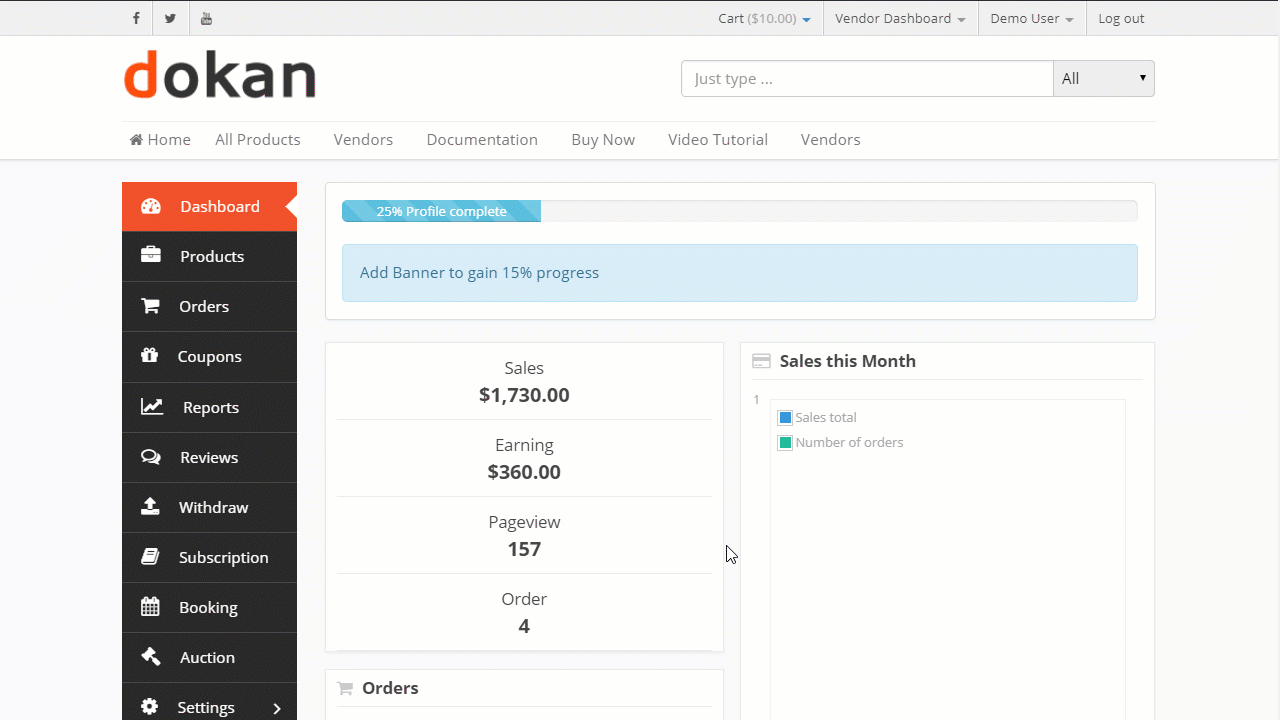 Any vendor would enjoy having a dedicated store for themselves that they can manage. So having this feature also puts a WooCommerce multi-vendor store quite ahead of others. This is definitely one of those features that stands out in turning a multivendor shop very popular.
This feature should allow its vendors to build their individual stores. This will indeed make your vendor happier than ever. Having the freedom to add/edit their product anytime a vendor wants is something that makes this feature unique.
Giving the facility to let the vendor integrate their social networking profiles also puts this feature on the popular list. The vendor can also custom design their own storefront with some eye-catchy and beautiful widgets.
So even with having their own banners, headers, or even their unique URL, they can recreate and customize their store without any trouble. This is indeed a really important feature to look for in a multivendor plugin.
Best Way to Create Your WooCommerce Multi-Vendor Marketplace
Now when we talk about making WooCommerce an ideal multivendor site in WordPress, so then automatically the question arises what are the multi-vendor marketplace plugins that best suits with WooCommerce when integrated.
There are quite a few multivendor plugins that suit WooCommerce into making a powerful multivendor site but out of which DOKAN Multivendor Marketplace stands out & definitely the most cost-effective and complete multivendor marketplace solution for WooCommerce.
So if you are planning to launch your own multivendor WooCommerce site then you would definitely want to
What's More?
When you look at an e-commerce multivendor plugin, nowadays you will find most of them with an endless list of lucrative features. But getting to choose the right one for you can be challenging sometimes. But whatever the multivendor platform you may choose, you should always look for the above-mentioned features in your multivendor plugin before launching your WooCommerce multi-vendor store.
The discussed attributes not only provide your multivendor store a comprehensive solution to all your marketplace needs but also helps you manage and run it effectively.
Which other multivendor marketplace plugins do you feel fits with WooCommerce into making it a solid multivendor site?
If you know any then do share your experience & thoughts in the comments section below.