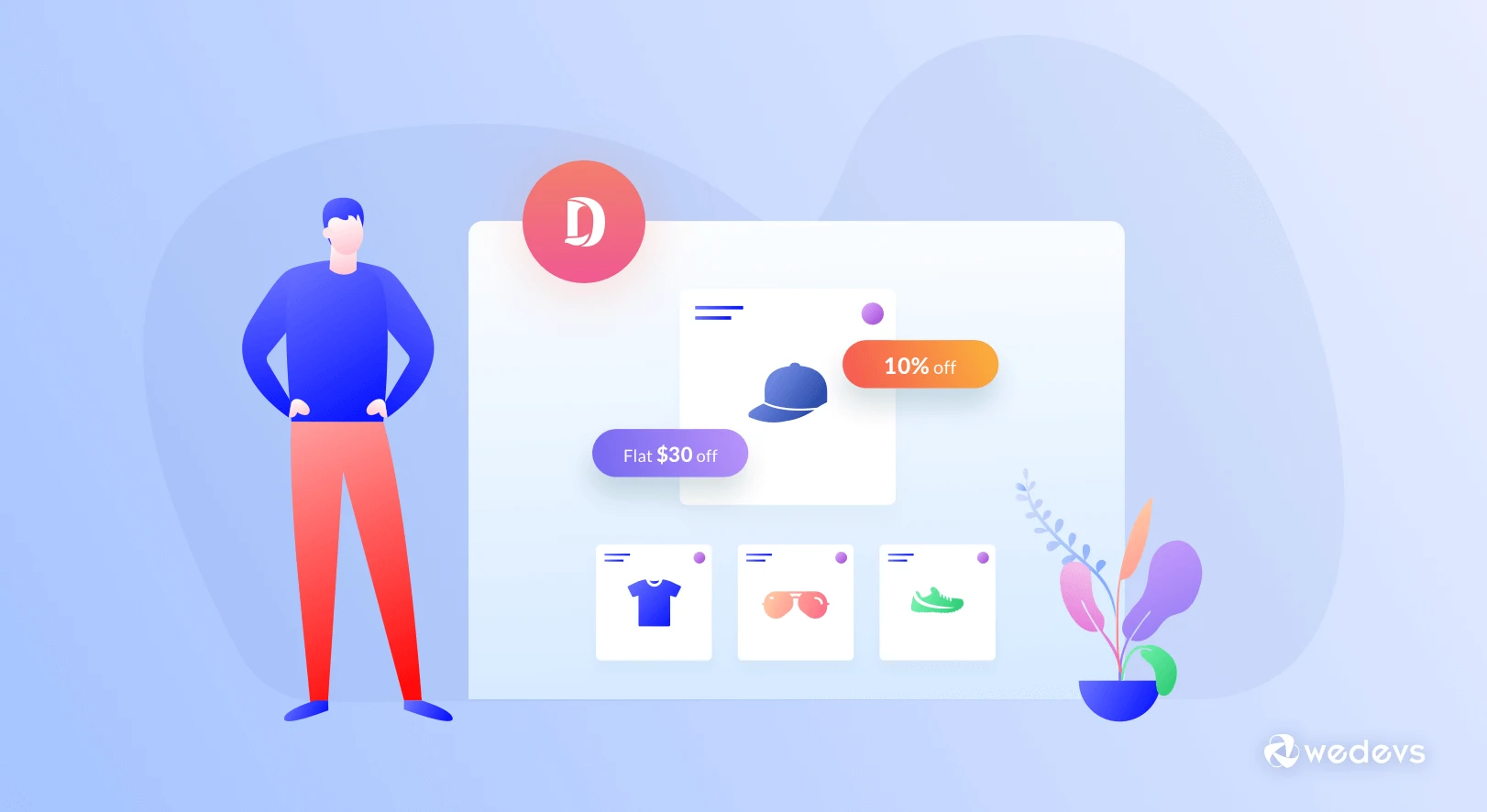 Introducing Combine Commission Rate on DOKAN- The Top Marketplace Builder Plugin on WordPress
Since 2015, Dokan, the top multi-vendor marketplace in WordPress, has been successfully providing services to its customers.
Now, Dokan is gradually becoming stronger with every new update. The latest update brings you a new feature in Dokan Commission.
In the latest version 2.9.14, Dokan commission got a new type called 'Combine Commission'.
The write-up below will give you an insight into the new commission type and how this new commission type will help you to get the best out of Dokan.
Importance & Usability of Commission in a Marketplace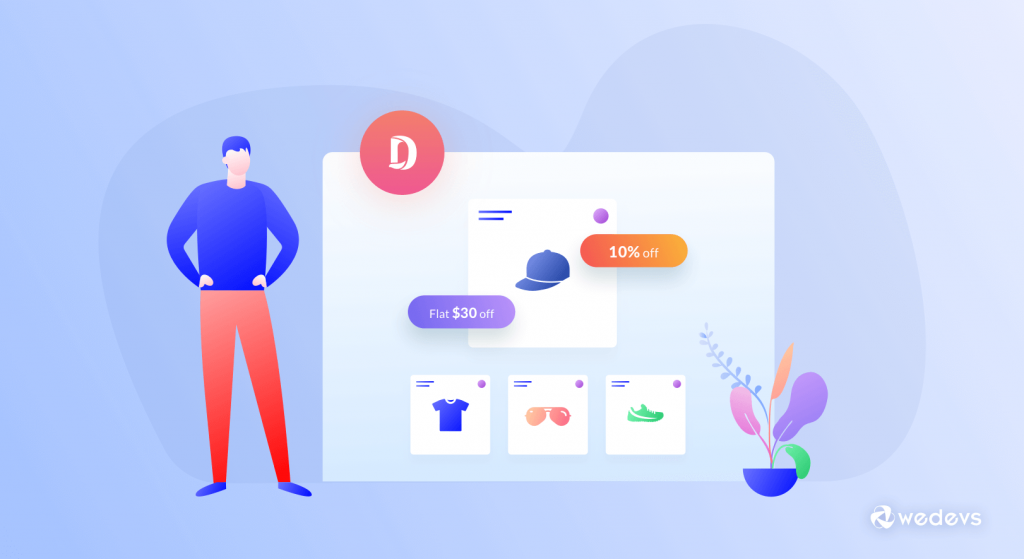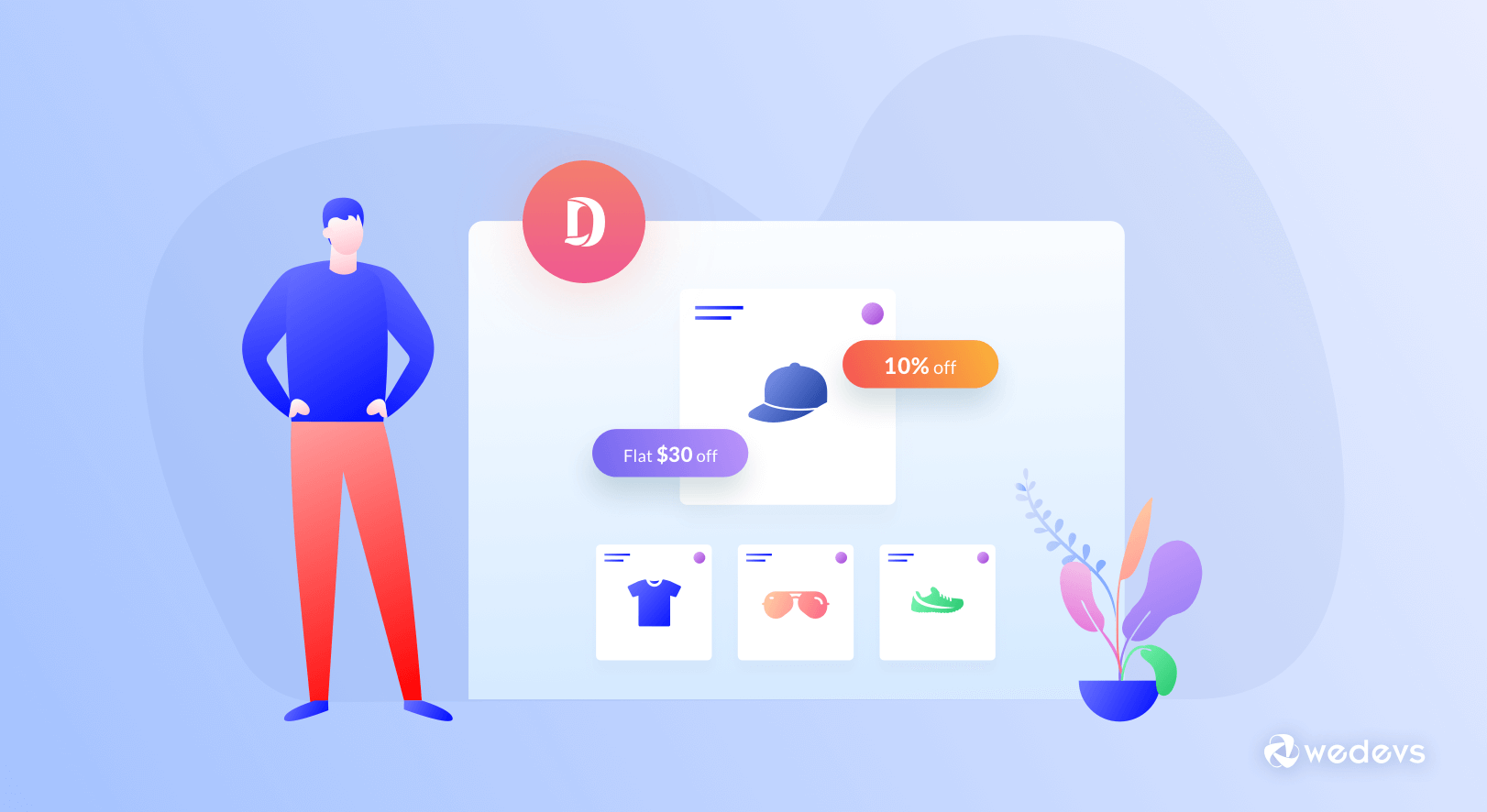 All business-persons want to earn money from their respective businesses. Therefore, a commission sharing system can be a great way to earn revenue and profit from any kind of business. Almost every multivendor site is using the commission to earn their profits and revenue.
With a limited investment, reasonable profit can be earned because of commission.
With a smart commission rate planning, more sellers will be attracted to your marketplace. When your marketplace gets the desired boost, then the commission rate can be increased. Dokan provides these solutions with smart commission rates.
Types of DOKAN Commissions both for Admins & Vendors
There are 3 types of commission rates on Dokan. You can use any of the commission rates to earn your revenue.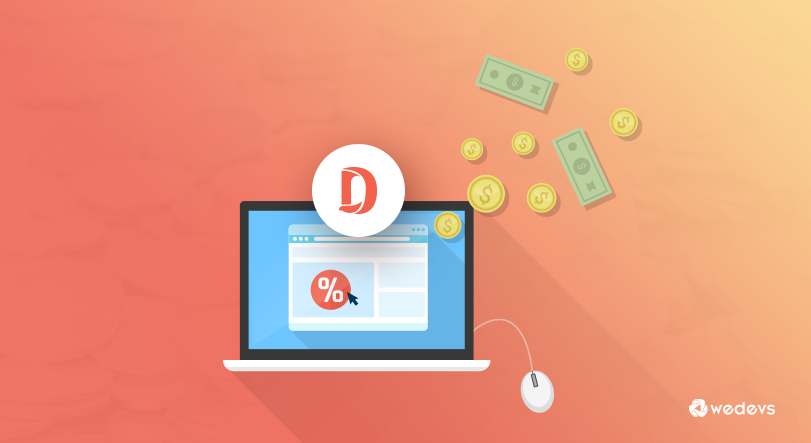 1. Percentage Commission
With the percentage rate, you can add a commission percentage globally, vendor wise, product-wise, and category wise. If you add a percentage globally, that means you will get that percentage on all your vendors.
If you set it based on vendor, product or category, you will get that percentage specifically for that product, vendor or that category.
Suppose you have set a 10% commission rate, then you will get a $10 commission on every $100 sale.
2. Flat Commission
Flat rate means you will earn your commission in currency form. You can also add a flat rate to all the four commission systems (global, vendor, product, category).
So, if you set a $10 flat rate, you will earn $10 for any amount of sale.
Like, if the sale is $100 or $1000, you will get $10 flat from that sale.
3. Combined Commission (New Feature)
In the new version 2.9.14 of Dokan, we have introduced this new type in commission rates.
With the combined rate commission, you can add both percentage and flat rate commission at the same time.
After selecting the combined type, you have set the percentage rate at 10%, and flat commission at $15. So if the sale is $250, you will get a commission of ($25+$15)=$40.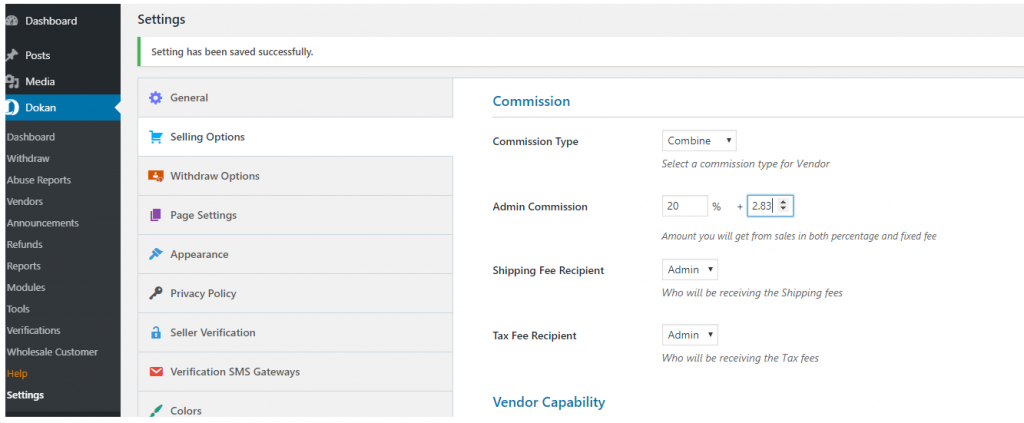 You can also use this commission rate in every commission system.
How to Set up Dokan Commission
We have added multiple ways to earn money from Dokan. An admin or site owner can set commission for all the orders, products, store or product categories.
Go to Dokan→Settings→Selling Options. There you will find all three commission types. Select any one of the commission types, then set the rate and you are good to go.
There are 3 types of Commission.
Percentage type
Flat type
Combine type

Read the documentation to know how to set up the Dokan Commission.
You can set up different commission rates for different commission systems like Global Commission, Store Base Commission, Product base commission, Category base commission.
Give your knowledge a boost about the commission system with this article.
What Would You Get Using Combined Commission Rate on DOKAN
We have introduced this new commission type in order to keep a balance between the earnings and profit of both the admin and the vendors. With only the percentage and the flat rate type, neither admin nor the vendors were getting the desired profit.
It is certain that the admin and the vendors will both be benefitted from this new commission type.
The new Combined tax rate solves the hassle for admin to decide whether to add a percentage tax rate or a flat rate.
Now, if a product of a vendor is selling beyond expectations, the admin can add a combined tax rate and earn a little extra profit from that product. Not all the vendors will be doing great business.
So, it only makes sense that the vendors who are doing great business should pay more than the vendors who are not doing well. That way the admin will cover up the lost revenue from those vendors. That is where the Combined Commission rate comes in.
Also, the admin has to pay the payment gateway charges, and he pays that from his earned commission. So, it shrinks his desired profit.
With the combined tax rate, the admin can easily make up for it. Suppose, the payment gateway charge is $2. The percentage rate is 10%. So, if there is a sale of $150, the admin will get $15. And with payment gateway charge, he will have ($15-$2)=$13 at the end of the day.
But if he puts a flat rate of $2 with that percentage rate of 10%, which is the Combined commission rate, then he will earn a total commission of ($15+$2)=$17.
With the payment gateway charge, he will have ($17-$2) =$15, which is the desired profit of the admin.
You can check out this video,
FAQ on DOKAN Commission
Can the commission rates be changed at any time?
Yes. as an admin, you can change the commission rate any time you want.
What is the minimum selling price for a flat commission rate of $10?
The minimum selling price has to be greater than $10(>$10). Otherwise, the system will not let you set a selling price less than the flat commission rate.
Wrapping up on Dokan Commission
About 20.000+ marketplace around the world is run by Dokan. With its advanced features, Dokan is gaining more strength day by day.
With the new Combined type in Dokan Commission, earning has become easier.
We hope if you employ this smart planning and intelligent feature, you can boost your marketplace and earn the desired profit exactly the way you want.
So, what do you think of the new Combined commission type? Do tell us.