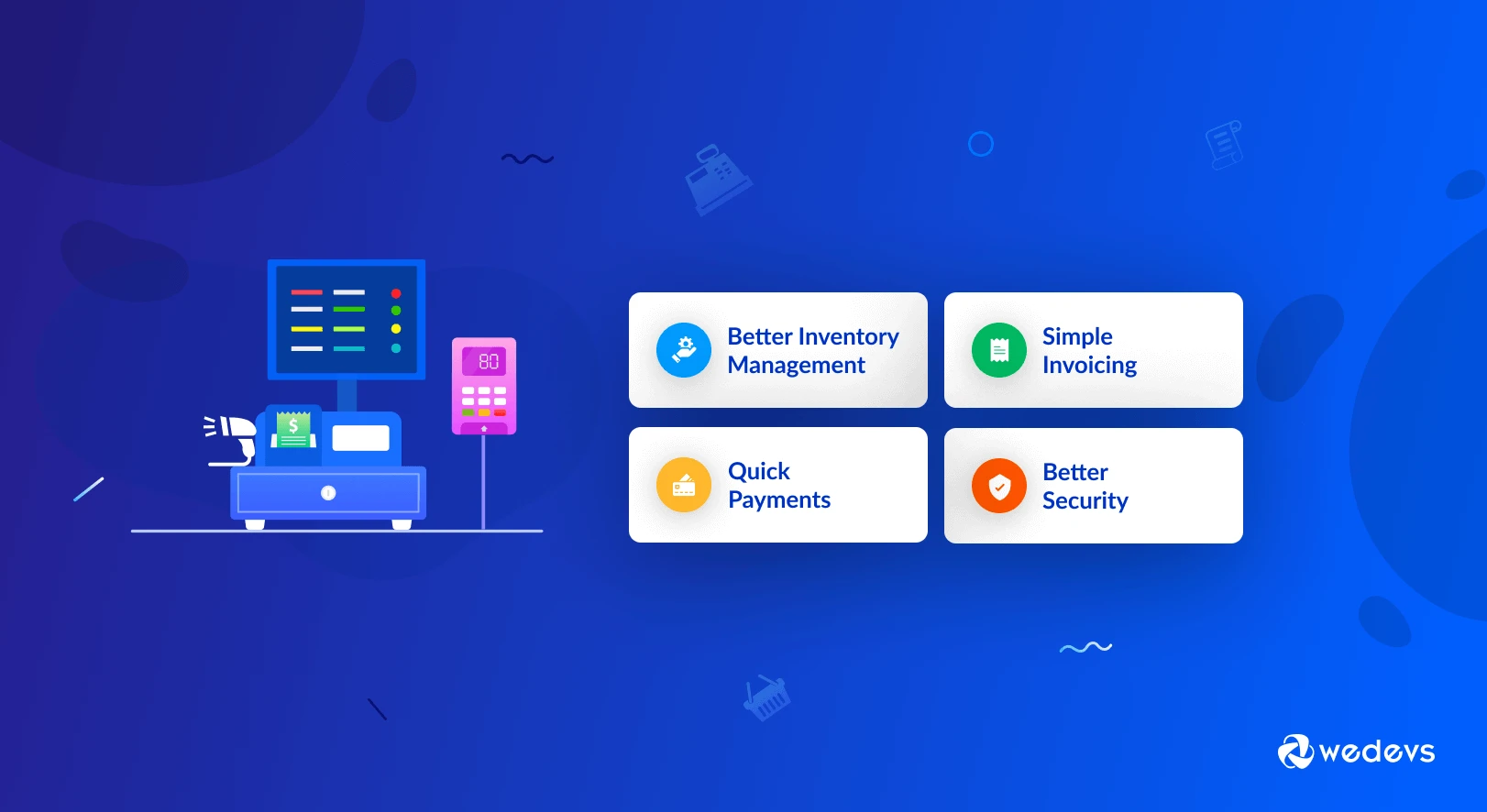 10+ Major Advantages of a POS System for Your Online Retail Store
Tracking the sales process is one of the best ways to track your inventory with real data. A POS (point of sales) system usually helps you do that. Whenever someone purchases a good from your retail store, POS is designed to track this transaction with product code, categories, price, timings, etc, and keep them safe in a database. Therefore, it has a wide range of other benefits to offer.
If you have a retail store (either physical or a WooCommerce) and planning to implement a POS into your system, this blog is for you. Here we are going to show you some of the core advantages of POS. Also, we will be guiding you to choose a suitable POS system to improve your business process. Let's start reading.
Why is it Important to Use a POS System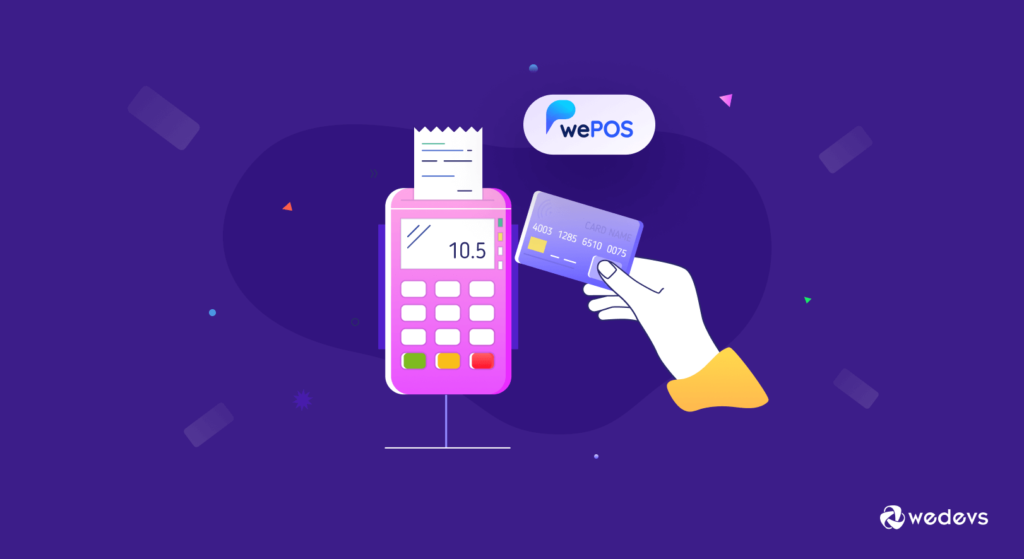 In a traditional system, retail stores tend to do things manually like using cash registers or keeping track of all the transactions on paper. The whole thing could be a mess and the flow of data has a risk of interruption with that manual approach. Besides that, you need to spend more time and effort.
On the other hand, a POS system gathers all of your sales information like inventories, customers, and timings automatically. It usually makes the sales process easier for both the shoppers and retailers. Hence, saving time is POS's one of the best benefits.
POS is designed to secure your sales information in a database, and let you analyze the growth for a certain period and check any specific data whenever you need it. In modern retailing, POS become an inevitability.
What are the Advantages of a POS System in Your Retail Store
Well, before you go for the implementation, check out the advantages of POS we've sorted out below. They will help you to understand why it is so crucial to track and maintain your sales data with a smart system.
Therefore, you can compare it to any traditional sales tracking method, and understand how POS can drastically change your business activities to new heights –
Smart Inventory Management
Invoicing is Super Easy
Made Payment Process Simpler
Ensure the Security of Customer Data
Better Customer Order Management
POS Helps to Maintain a Central Pricing Consistency
Tracking the Activities of Your Staff
Provide Real-time Data
Enhance Customer Service Experience
Tracking Business Growth with Better Report and Analytics
A Complete Automated Workflow
1. Smart Inventory Management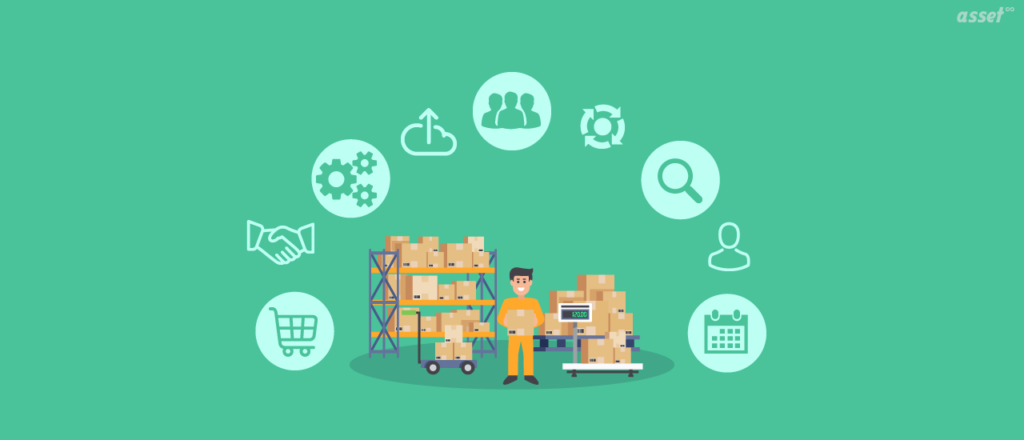 A POS system helps to control your inventory with real-time data. It tracks all the transactions, so you can check your retail store's inventory situation any time you want.
Let's explain the process a bit for you.
A POS system maintains your inventory list. When you receive your inventory, the POS software helps to add the available products in the catalog by simply scanning them with the product's quantity and categories. Each time, an item is sold, it's instantly deducted from the catalog.
The whole process allows you to understand how many products have been sold, and how many are left for the next day. Eventually, you can easily take the necessary steps to improve your inventory management.
In contrast to manual inventory management, a POS system saves a lot of your time and reduces the number of errors too.
2. Invoicing is Super Easy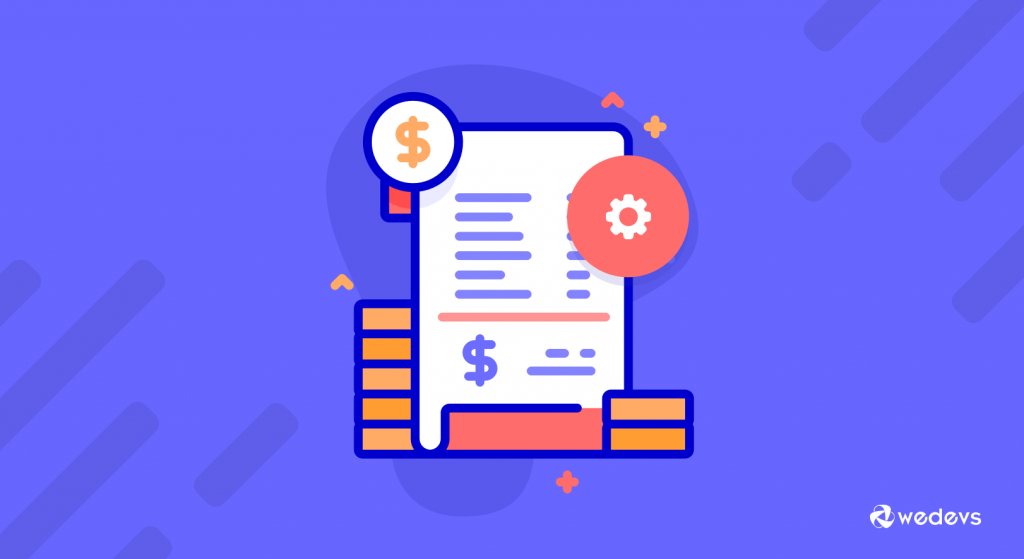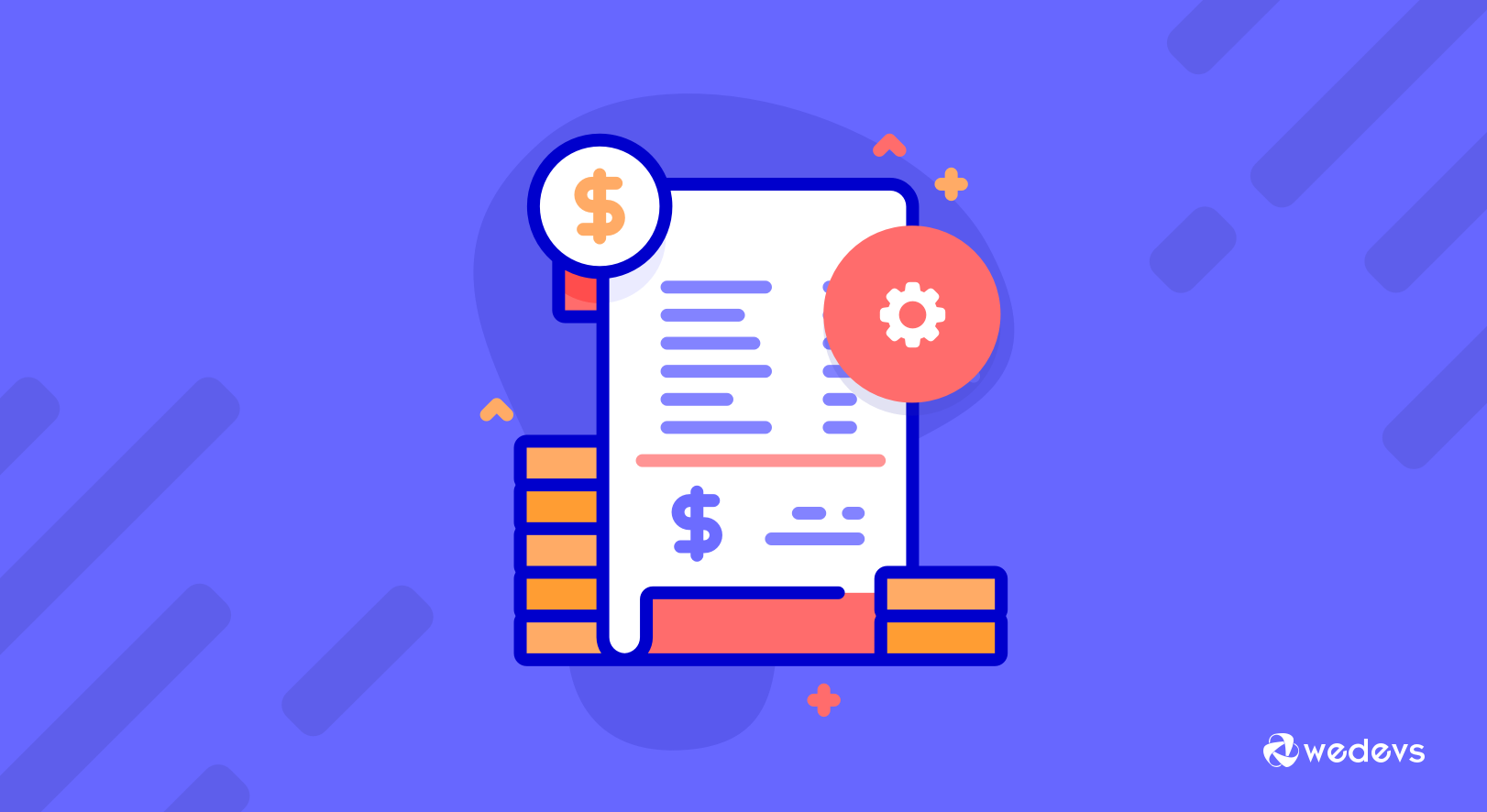 In a retail store, there could be different types of invoices like sales, purchases, consignments, rentals, etc. A point of sale software helps you generate these invoices, keep records, and group them in the database. So, whenever you need them, you can easily check or print ease.
Usually, an invoice includes the details of a transaction like which items are sold, the quantity, pricing info, time, or parties involved. These things are crucial, especially for your accounts section. A point of sale system propels this type of action with smoothness and saves a lot of time.
3. Made Payment Process Simpler
Payment systems were never been that easier before POS. When you have POS enabled sales process, a customer can easily choose a product, and what you need to do is scan the product code. Then, the POS machine accepts a handful of payments options (cash, cards, etc), makes instant cash statements, and keeps the sales data secure in the database without any trouble. All of these activities would only take a few seconds.
4. Ensure the Security of Customer Data
Data breaches dropped by 19% in 2020, but information security remains a top concern for many businesses. Many POS systems include 256-bit level encryption, password tools and two-factor authentication. It's also highly recommended to check out customers using software with end-to-end encryption (E2EE).

Forbes
This is one of the popular advantages of a POS system. It secures the customer data. When a purchase is made, and someone wants to pay with their debit/credit cards, a POS allows the customer to do so. Hence, it provides total security of customers' financial info which makes a good impression and develops trust between you and the customers instantly.
Usually, POS machines are provided by the retailer's bank, and your POS system only saves the detail of the transaction and financial statements. The encrypted card info and password stay safe between the customer and the bank.
5. Better Customer Order Management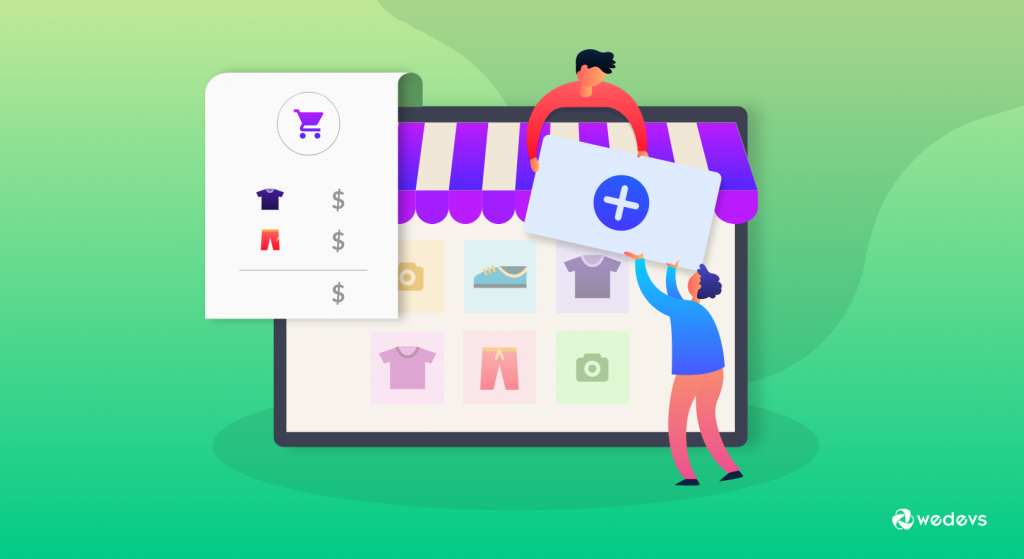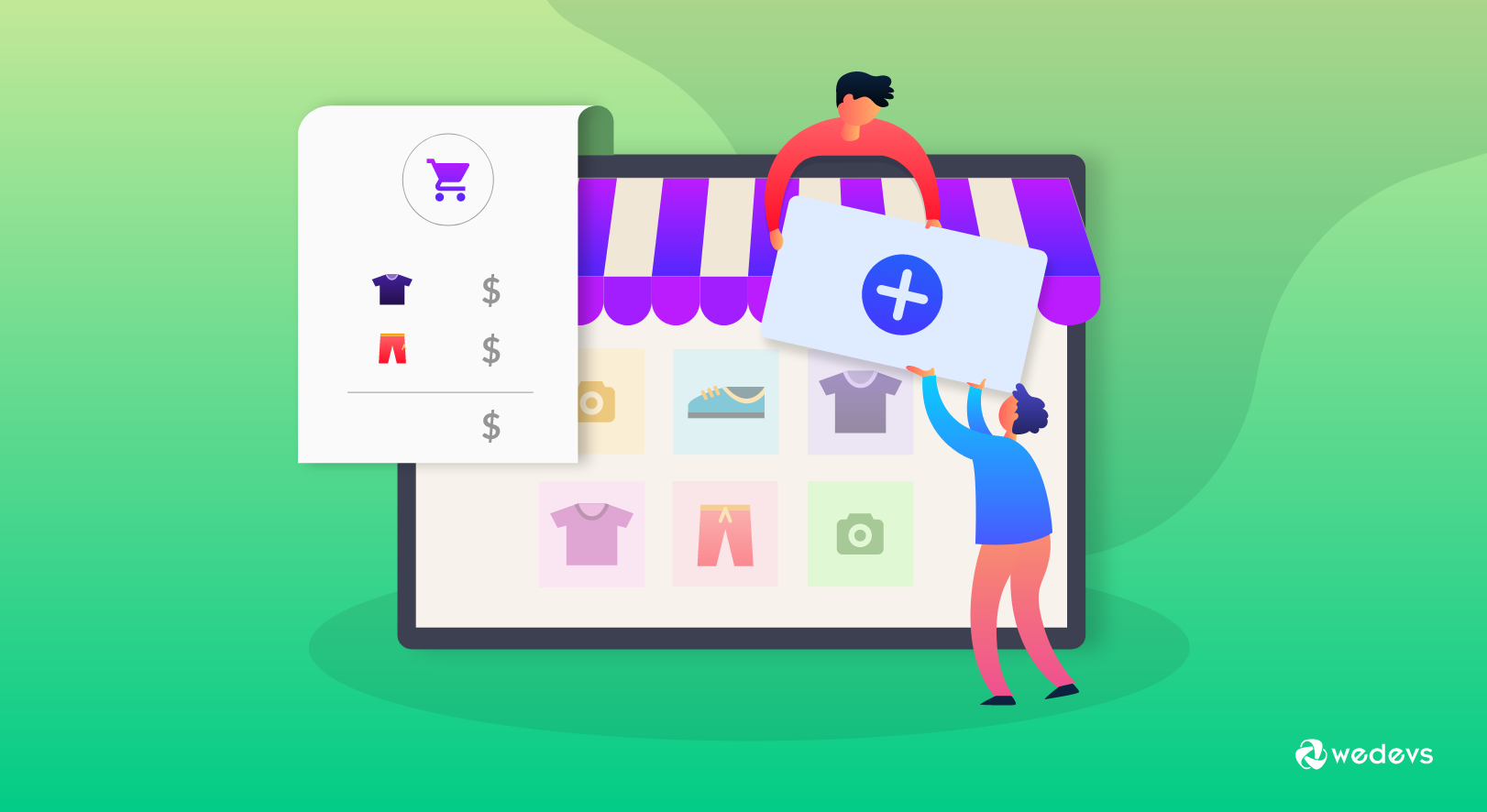 In a POS system, you can place an order whether you have the product in stock or not. For example, someone wants to purchase a specific electric shaver, and you don't have it in stock. Still, with a smart POS system, you can put that order to be added to your catalog soon. And, associate that order with the customer who ordered it. So, whenever that electric shaver is back in stock, your salesman can call the customer and let him know the product is available now.
6. POS Helps to Maintain a Central Pricing Consistency
When you have multiple stores in different locations, keeping standard pricing consistency is a challenge. But with a POS system, you can maintain all of your store's pricing and other information in a central POS database. What you need to do is list all the pricing in your central database, and apply them to all of your stores in no time. It's that much easier with lesser hassle.
7. Tracking the Activities of Your Staff
When you have a POS system in a retail store, it is easier to check any of the staff's activities. Because in a POS-enabled store, every salesman is linked to the sales they made. So, you can easily check how your salespeople are performing directly from the POS database.
It will help you to evaluate the employees more easily. Thus, you don't need to check papers or lists or ask your managers who are performing well, you will be having all the information you need in one place.
8. Provide Real-time Data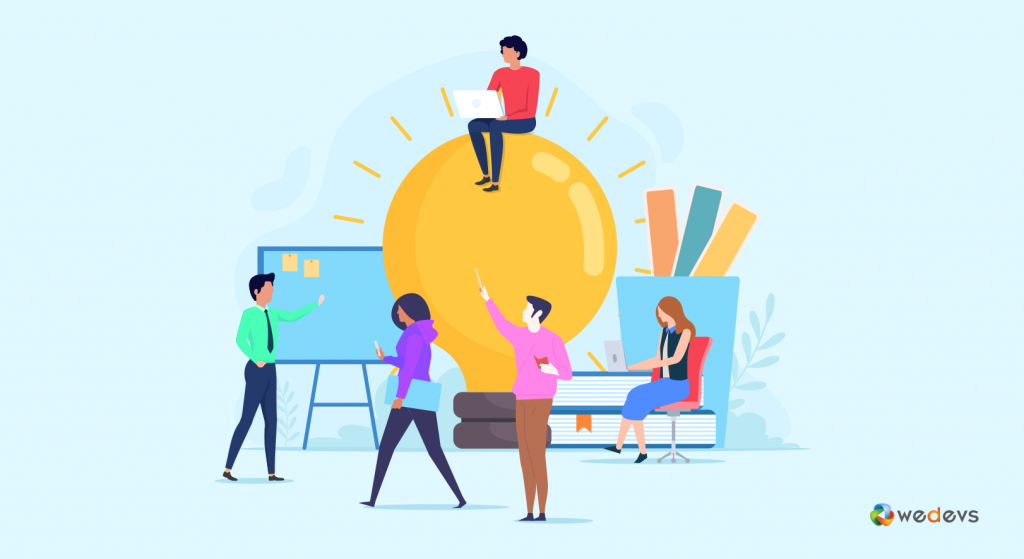 One of the remarkable advantages of a POS system is it collects real-time data. Following the history of all the transactions of your retail store, the POS system extracts your sales data and other relevant information. Therefore, as a manager or store owner, you can overview the performance of your business at ease.
A real-time sales report helps you to sort out which products are bestsellers, and which ones are going on an average or falling to get customers' attention. As a result, you can make necessary decisions on your inventories like how much you should spend for your next stock, where to emphasize more, etc.
However, here are some other crucial sales metrics a POS can help you collect –
Items Per Purchase
ATV ( Average Transaction Value)
Sales-through Rate
Conversion Rate
Cart Abandonment Rate
Gross Margin
Customer Retention Rate, etc
The good news is, that you can check any of the above data whenever you want from your POS database. Its tracking process and flow of information are simultaneous and ever faster.
9. Enhance Customer Service Experience
90% of shoppers use customer service as a factor in determining whether to buy from a store.

Microsoft Dynamic 365
As purchasing something is easy from a POS-enabled store, it enhances the customer service experience nonetheless. Hence, a POS lets you make quick scanning, a simple payment process and saves overall time.
Besides that, once someone did shopping from you, you can track his/her information and when they come back and process the transaction even faster. Additionally, you can initiate membership cards, customer loyalty programs, or special discounts for your regular customer. POS systems help you to identify who is your top shoppers within seconds.
10. Tracking Business Growth with Better Report and Analytics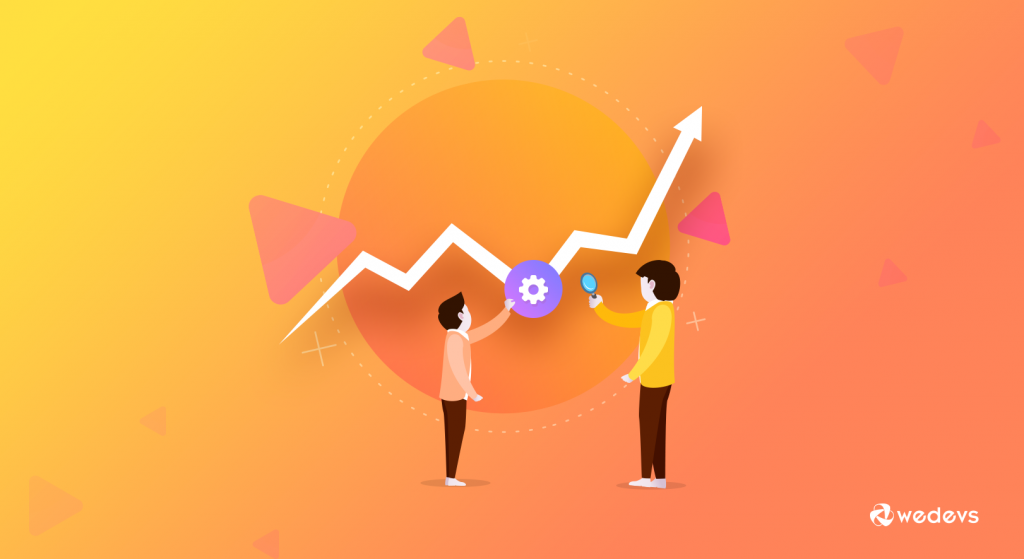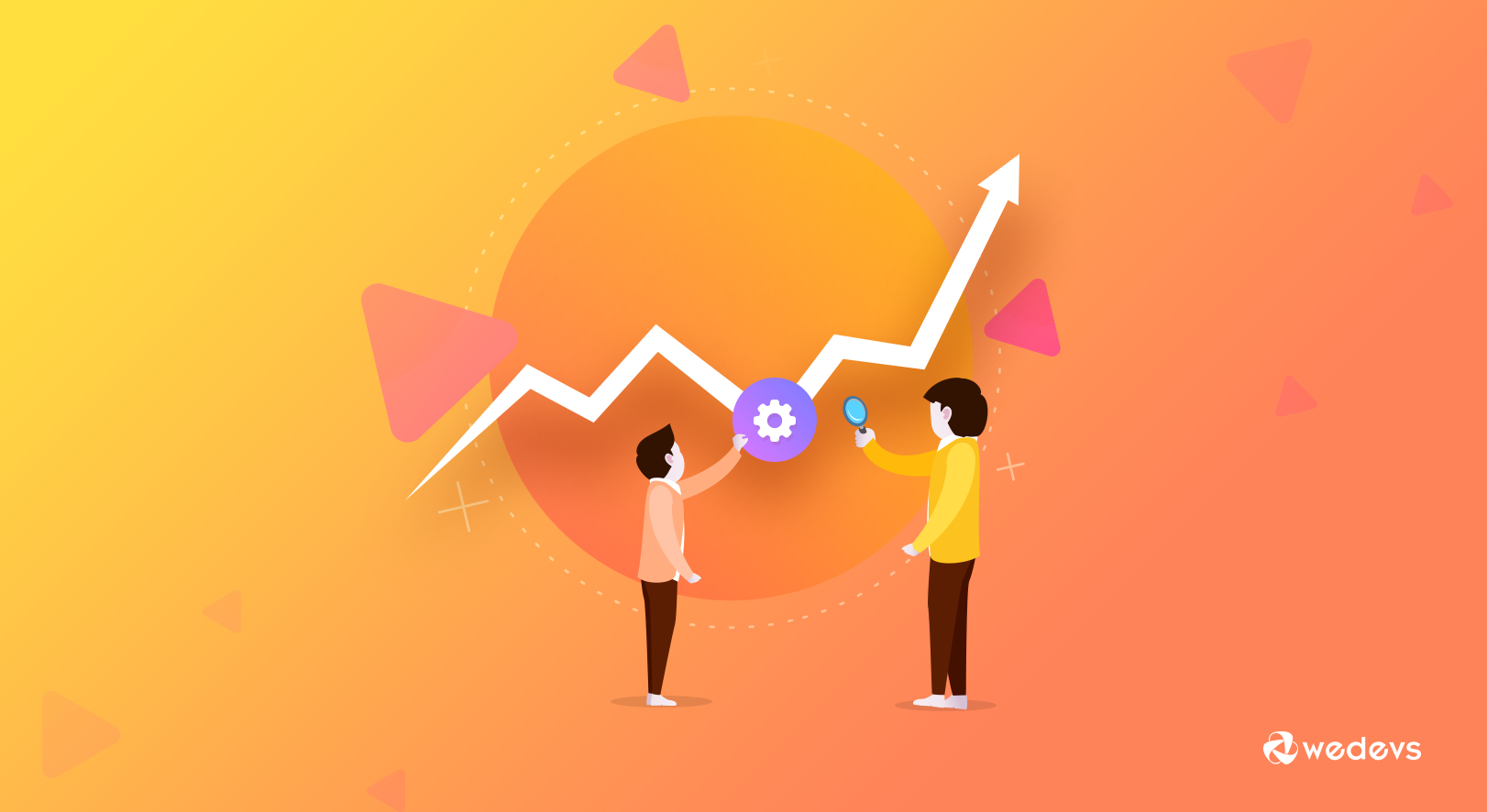 POS helps you to generate real-time reports and analytics. With these accurate sales reports, you can improve your business process and inventory. Thus the whole process helps you comprehend your ROI (return on investment) with the following details –
Which are the most successful stores in your chain
Which products are your bestsellers
Employee evaluation (For ex. your best sales representatives)
Complete inventory reports
Yearly sales report
Most successful marketing campaign
The most popular deal that attracts more customers, etc
If you analyze the above details one by one, you can easily track your business growth, and improve marketing strategies, inventory management, and sales process to generate a better ROI.
11. A Complete Automated Workflow
Any modern POS software has an automated workflow. So when you enable POS in your WooCommerce store or built a simultaneous POS database, everything would be fitting to exact places automatically. It can track all of your transactions, and schedule employee activities and inventories.
Whenever you fell short of a product, or an employee is doing overtime or less, automatically you will be notified. A POS software is designed to give you a whole picture of your sales workflow. You can monitor your sales process with real numbers anytime you want.
How to Find a Better POS Software for Optimizing Your Sales Process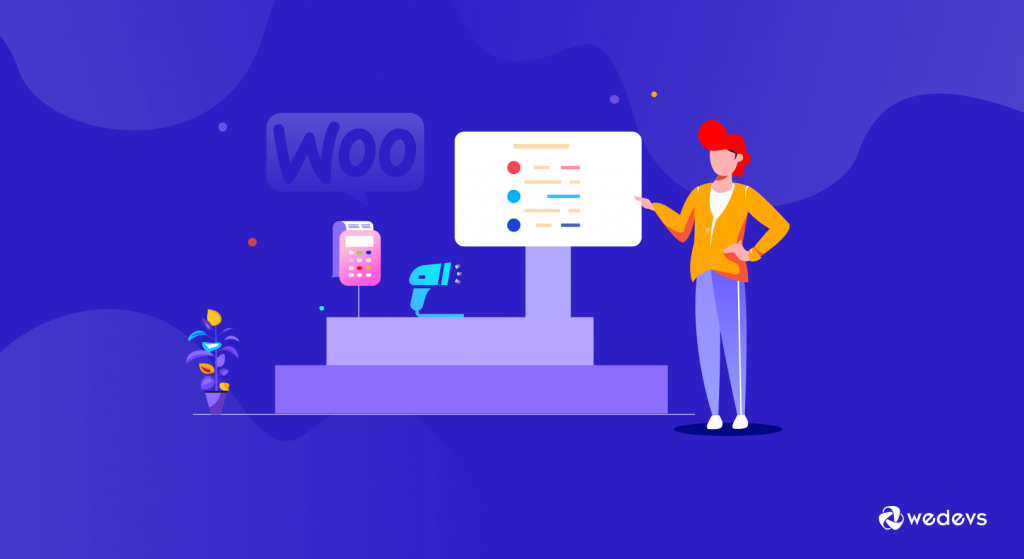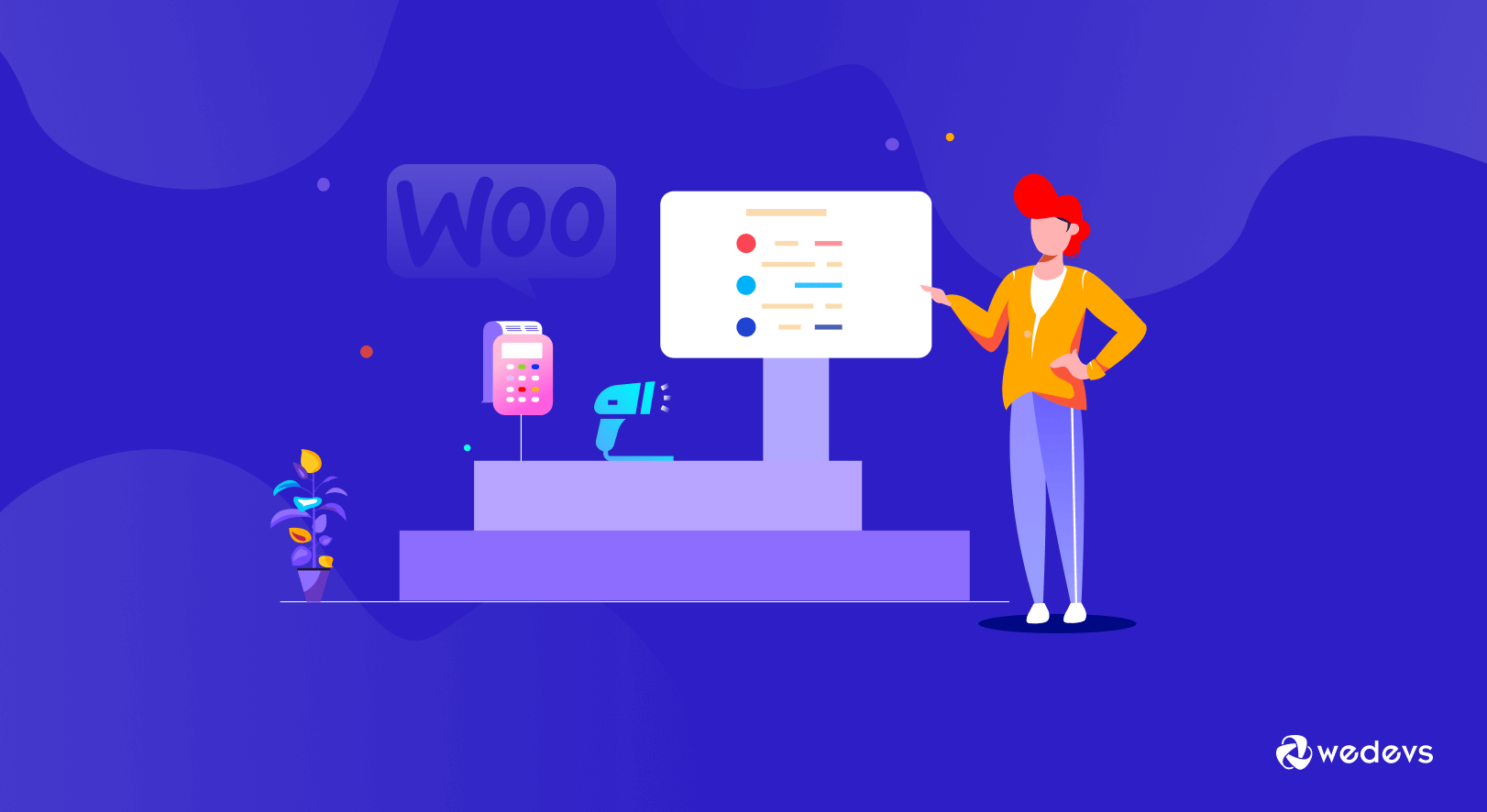 Implementing a POS system would be a tricky one. Two core considerations are analyzing the types of POS you need and the size of your business.
If you have an online store, especially built on WordPress and WooCommerce, you are already on the winning side. Because a WooCommerce-based POS can be useful both for the online store and brick and mortar shop. You can manage your business from one online database.
In this regard, wePOS can be a feasible solution. It is a WooCommerce point of sale software based on WordPress. Have all the features you need to avail the advantages of a POS system. Comparably it is affordable, and the free version is smooth to give you a fresh start with basic functions.
Well, take a look at some of the best features of wePOS –
Designed for WooCommerce and offline retail stores both
Tracks real-time product inventory
Custome barcode support
Compatible with Tablets and Desktops
Can handle multiple orders at a time
Super responsive
Easy tax calculations
Advanced receipt Builder with white label
Multiple live cart management, etc
Besides the above benefits, wePOS can get you all the advantages you need to get the best output a POS system can offer.
Closing Up for Advantages of a POS System
Using a POS is a smart decision in today's circumstances. But now knowing why you need to go for a POS for your business would block your way to its proper benefits. Hence, there is an endless options out there for you, and it's hard to find the best one that suits you most.
Throughout this blog, we've tried to explain this to the core. So, did you get all of your questions asked regarding the advantages of a POS system? If not, use the comments section. We are here to help.