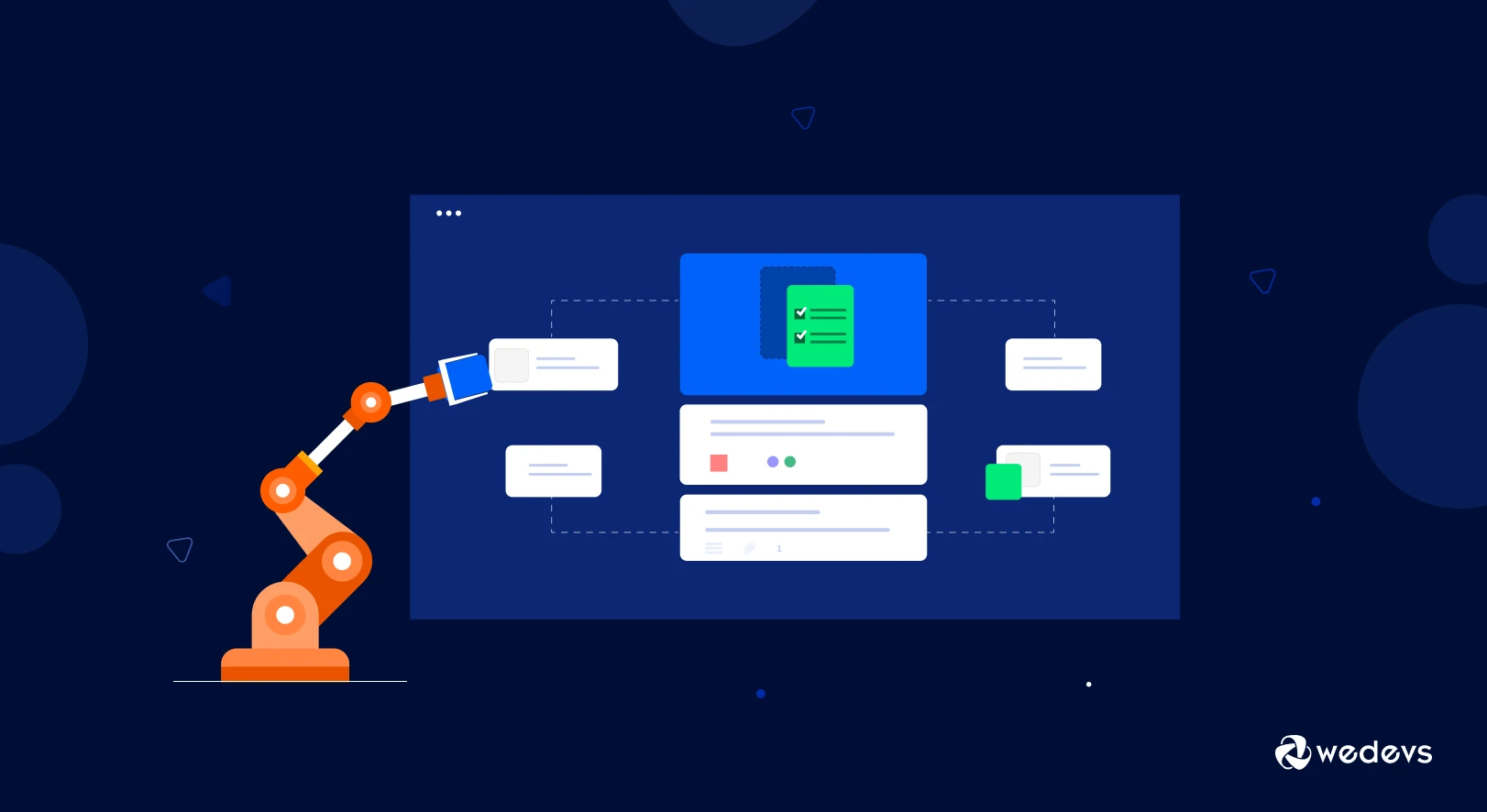 How Automation in Project Management Can Help Your Business Grow Faster
Automation in project management is getting to the newest level of effectiveness.
Businesses all over the world are adopting it mainly for two reasons. One, automation saves a lot of your time. Two, it makes your tasks and execution process streamlined.
As a result, more than 90% of organizations believe that automation is crucial for business transformation. Though, only 67% of them were able to implement it successfully.
The willingness is there. But what's causing project managers to think twice before adopting automation? The possible answer lies in understanding the whole thing.
And we are here to help. In this blog, we will show you what is project management automation, its importance, and how to adopt it for your project, plus expert tips.
Let's start with the definition first –
What is Automation in Project Management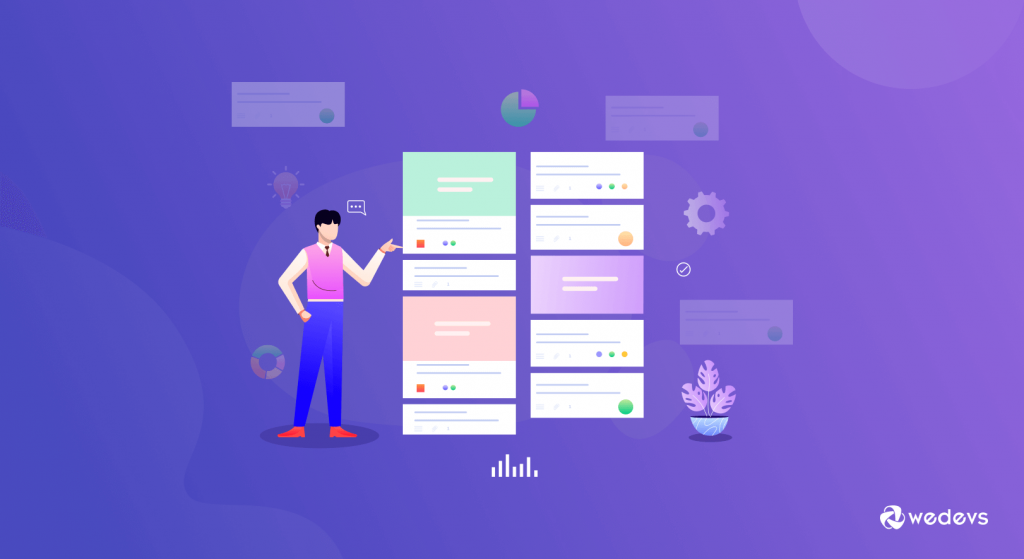 Automation is a working process where human inputs in a task are minimized and mechanization is improvised.
That means automation helps humans to reduce the workload and accomplish a task automatically, well, as much as possible. Even a complete automation process needs human guidance.
Therefore, automated project management software can run the basic tasks of your project automatically, and function following your pre-command.
For example, if you have automated project management software, you can set the process to monitor the specific task progress of a team.
You can see who is doing what, and how much progress your team has made in a given time. Whenever a sub-task is done, the software notifies you or sends you a message update too.
The goal of automation in project management is to save you from repetitive administrative tasks and focus on the more valuable things to improve your project as a manager.
Why is Automation Important to Your Project Management
Projects have deadlines, budgets, and a set of achievable goals. A manager needs to do all the things in the right way, keep things in place smoothly, and make proper distribution and guidelines for accomplishment.
One of the core jobs of a project manager is to assign team members for different sub-tasks and look out for progress. And then keep solving the problems and making further improvements until the goal is met.
So in this spontaneous process, where does automation stand? It stands as a bridge between managers and simpler but crucial tasks like time-tracking, scheduling, reporting, monitoring progress, etc.
So the main reasons for going for project management automation are –
Saving time for bigger challenges and rewarding project management experiences
Better transitions between the stages of workflows
It reduces the manual tasks and possibilities of errors in simpler tasks
Accurately generate reports and progress status
Well, let's go for situations that can lead you to adopt automation in your project.
When to Adapt Automation in Project Management
Before you go for automation software to manage your project, there are certain questions you need to find the answer to. Check them out below –
What are the tasks that require a repetitive effort from your team members
Have you found out the most time-consuming and manual tasks in your project
Is your work process well-documented and mapped
If your project management process isn't streamlined, how to overcome
After you sort out the answer to these questions, you are going to easily understand whether you need automation in project management or not.
The role of automated software doesn't replace human effort, well till now. It aims to strengthen your progress and lessen your workload.
6 Benefits of Automation in Project Management Software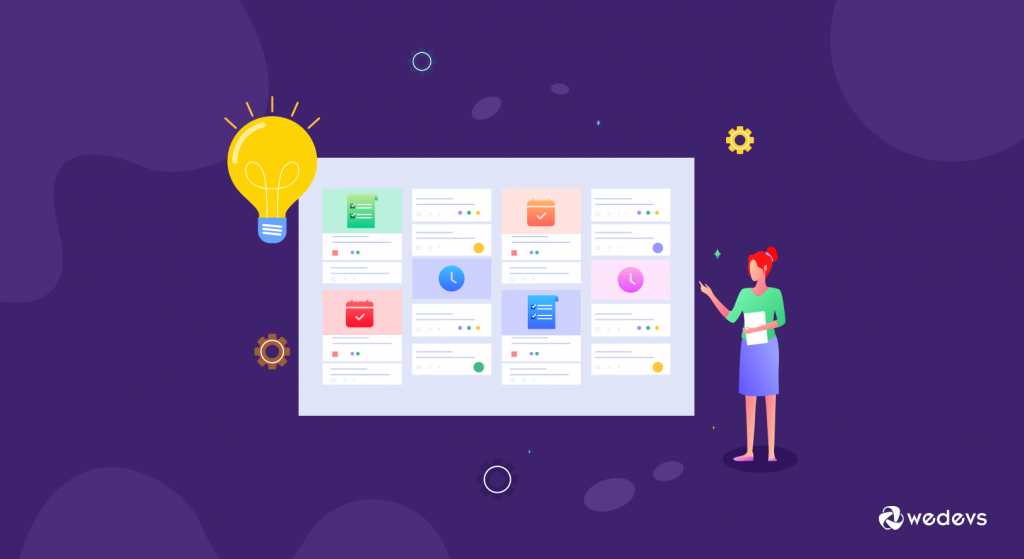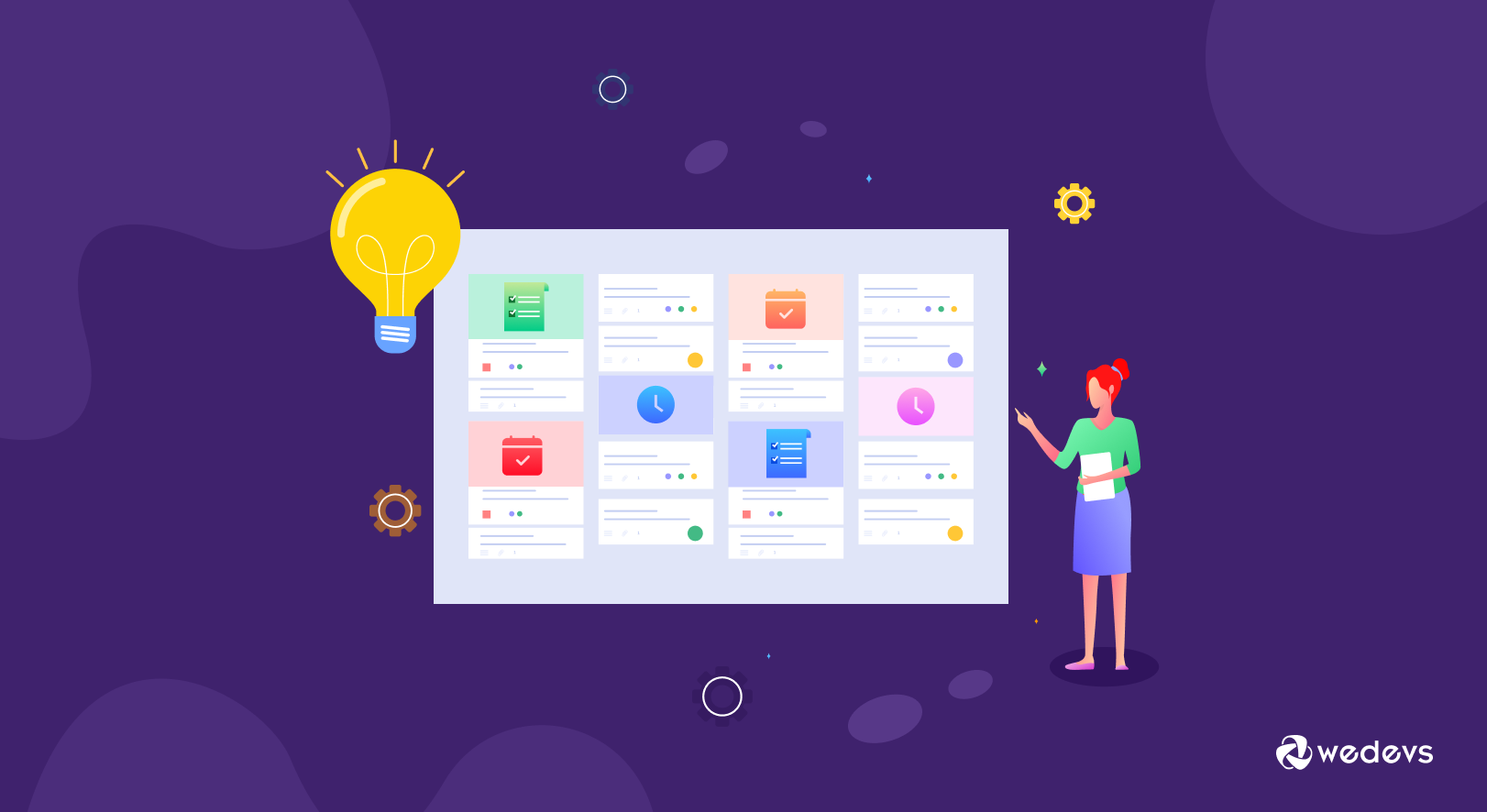 Well, if you implement automation in project management, what are the core benefits you are gonna get? We've sorted this out for you. Take a look –
1. More Productivity
Does automation increase your overall productivity? It's a common question you may like to ask.
The answer is also simple. Yes. When you implement automation, your work hour would be more effective, you won't be needing to worry about a task that is preset with an automated action until you check the progress.
When you have automated project management software, you won't be needing any extra resources. The process will be more agile and streamlined, and your team member could do more in little time, and there would be also time for reflection and making up for the error.
2. Off-load Your Routine Task
Suppose, you need to knock each of the team members about the work progress every day. But this is gonna be a routine task, boring, and time-consuming. Automation is designed for offloading these boring tasks for you.
Automated project management software can be a great helping hand regarding recurring tasks and administrative hassles. Some of them are –
Keep people reminded about the deadlines
Checking tasks progress
Sending project reports to assigned members, etc.
Offloading routine tasks gonna save a lot of your time and labor. This allows for more effective work.
3. Streamlined Communication
More than 30% of project fails due to poor communication in the team. If you can't establish an uninterrupted communication project, many aspects and possibilities of your project can't be materialized.
In this case, automation in project management would have been a great solution. If you have an automated project manager, the software should allow internal communication via notifications, messaging, commenting, and automated email services.
For example, if you have WP Project Manager, the platform can easily let you send messages and automated notifications throughout the teams, channels, and projects.
4. Support Integration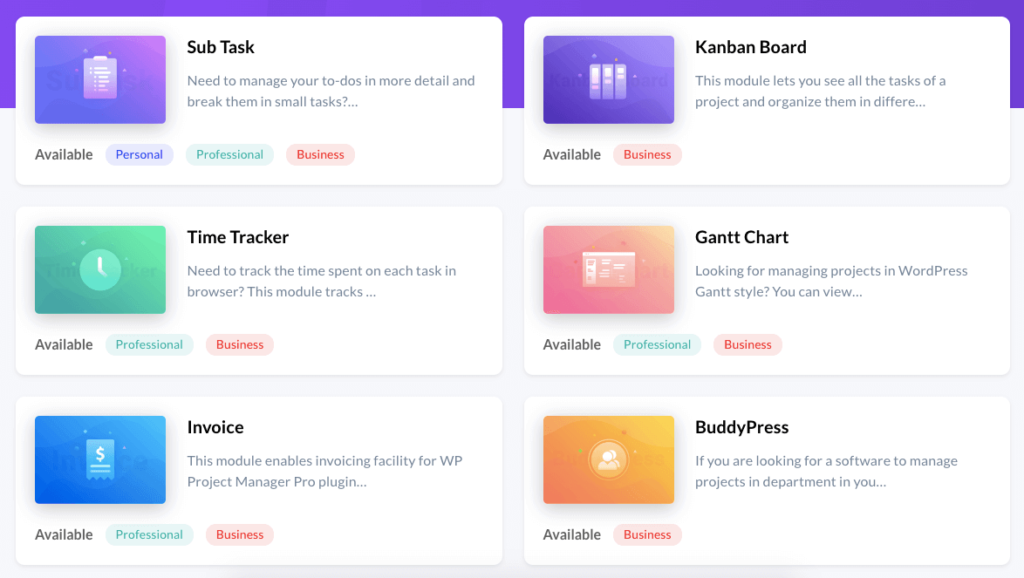 Most automated project management software support third-party integrations. And, you need those integrations to empower your projects and achieve the goal.
That means automation in project management can turn your project management process into a strong mechanism of a different set of tools that work together for your success.
WP Project manager supports a lot of integrations and modules to make your project management easier. You can use a time tracker, Gantt chart, or sub-task manager to make your process faster.
5. Track Your Project and Review it to Make Better Decisions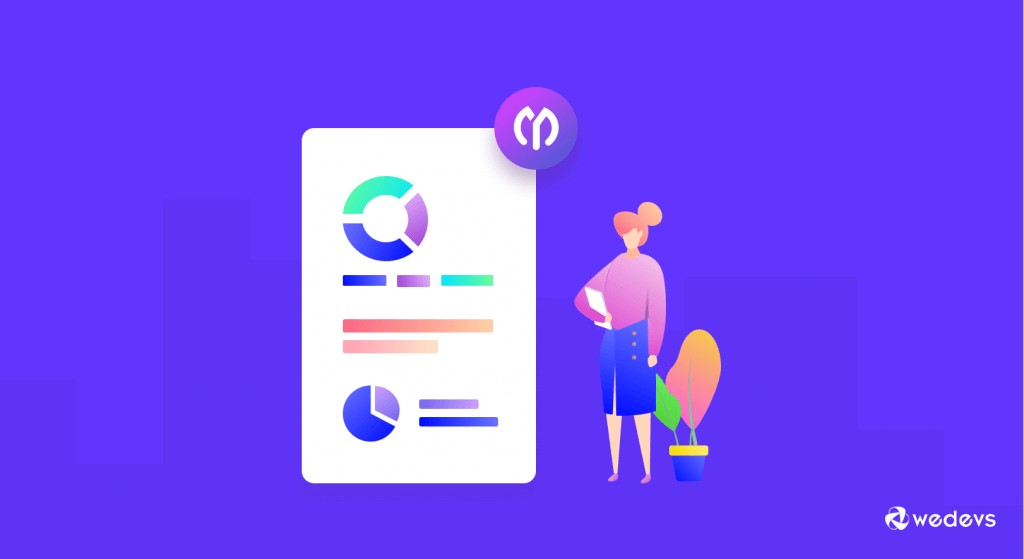 When all of your tasks and sub-tasks are distributed, progressed, and completed in one place, it will be easier to generate a detailed report. Automation saves a lot of your time from creating manual report sheets let alone the analysis process.
So, you can easily find out how your team members are doing, whether the sub-tasks and projects met the deadlines, and analyze the growth report to make a more viable decision.
Also, you can track each and every team member and how they are doing. If you see any problem, it will be easier to solve that and consult with your team members on schedule or instantly.
6. Improve Task Quality to Achieve Goals
Last but not the least, project management automation simply improves the quality of your project. Because, when you implement automated software, it takes over all of your micro tasks in one place, keeps consistency, and gives you simultaneous project updates and reports.
Overall, you can see the big picture from your dashboard and think more about how to improve further. When all of your petty tasks and recurring routine would well-managed from one single platform with the necessary integrations, you can let yourself involved in more meaningful tasks.
That leads you to do more with efficiency, and achieve more at the end of the day. Well-controlled project management is what you need to accomplish your business goals.
Get Yourself a Software to Implement Automation in Project Management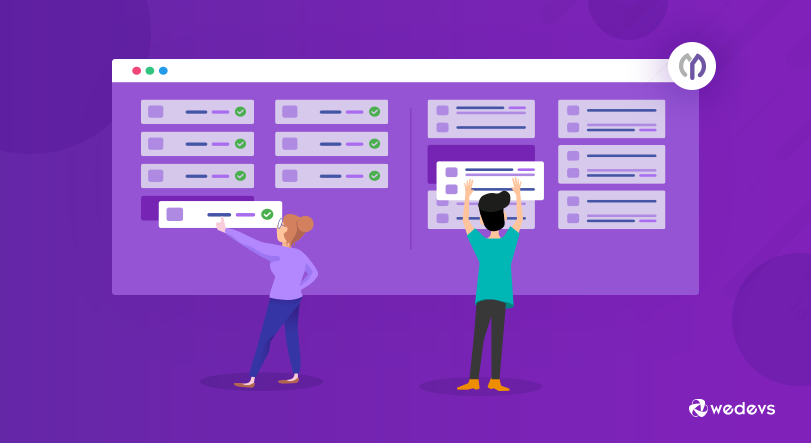 Automation is a made-easy for your day-to-day project management. If you want to implement a project management tool to automate your process, you need to consider the following things –
Budget and Scope: You must choose a project management automation software that has the right features you need, and also fits well with your budget and scope.
Good User Interface: A good UI is a must to help users as much as possible.
Easy Task Scheduling and Planning: Automated project management needs simple task assignment, scheduling, and planning features.
Task Manager: Your automated tool must-have feature to create tasks, assign members, select deadlines, and track progress.
Communication: In-app communication is a great thing for an automated project manager. It strengthens the communication process to achieve more.
Document Management and File Sharing: Automation in project management should allow users to attach downloadable files, and send files through messages within the team.
Great Customer Support: Softwares are prone to bugs and technical glitches. A reliable tool must have 24/7 support service to solve your issues.
Therefore, you can go for WP Project Manager Pro as it comes with all the necessary advantages and arsenal you need to reach your project goals.
FAQ on Project Management Automation
How Do You Automate a Project

Some best ways of using project management automation are:
– Creating a workflow of the task process
– New projects and tasks creation
– Send notifications and reminders of deadlines to team members
– Review and Approval Process
– Identifying problems and bringing solutions
Will Project Managers Be Automated?

Apparently not. Automated software is doing find to help project managers. But still, you can't automate a person, at least for now.
What Are the Two Types of Process Automation?

– API-based digital process automation: Cloud Flows.
– UI-based robotic process automation (RPA): Desktop Flows.
What's the First Step to Project Management Automation?

The first step of project management automation is to identify the processes that you want to automate. 
Will Project Management Be Replaced by AI?

According to a Prediction by Gartner Research, "by 2030, 80% of the work of today's project management (PM) discipline will be eliminated as AI takes on traditional PM functions." They also suggest project managers should adopt the technology, and not worry about it.


Closing Up
Best project management combines technology and skills. In other words, technology intensifies your skills to achieve more.
So, it is no doubt, project management automation is the call of the day to gain competency in managing your business. The only question remains, how clearly you can make a decision about it?
We believe you now have a grasp of automation in project management and a clear idea to make it work within your project.