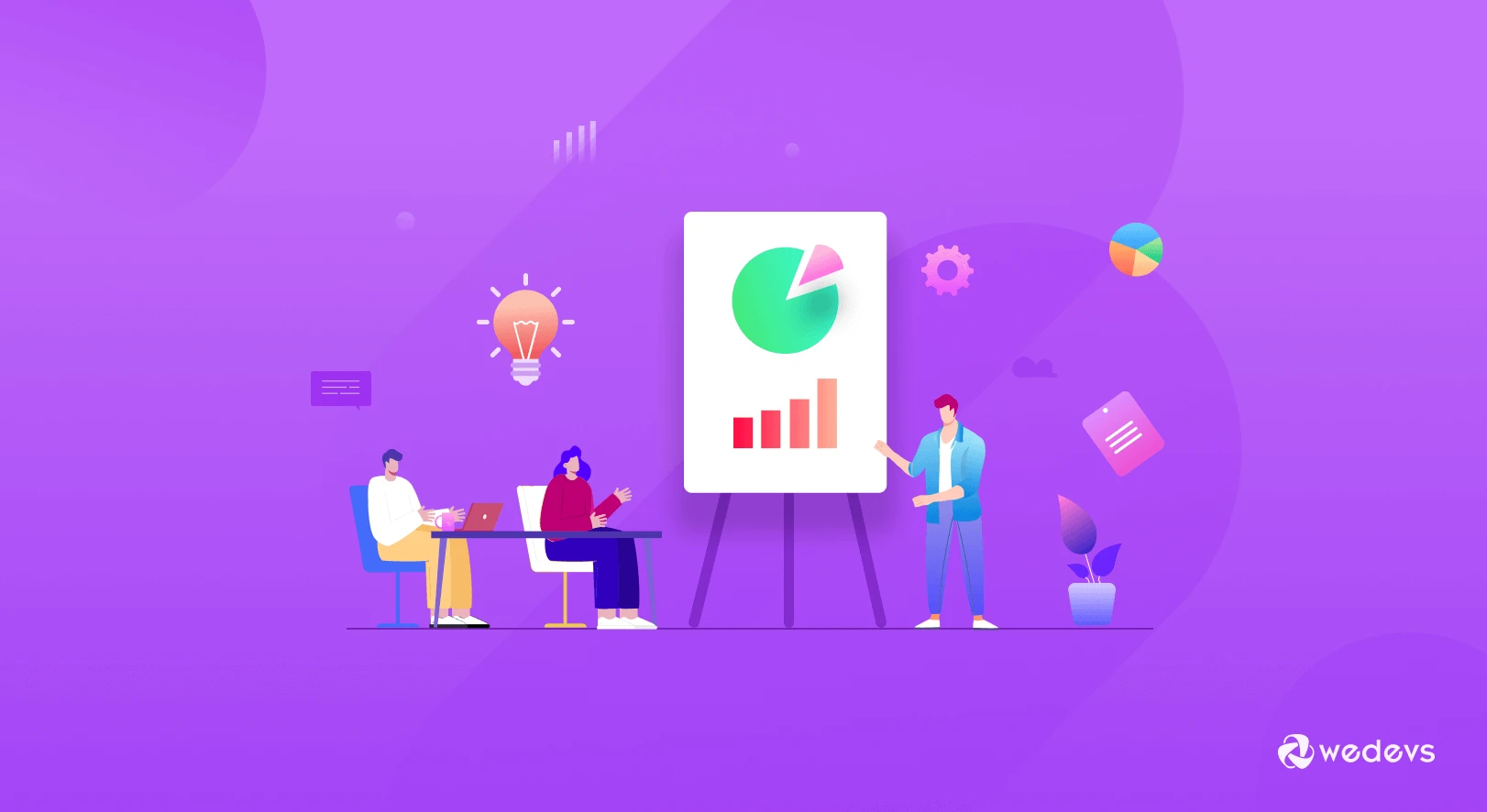 A Short Guide to Problem Solving in Project Management (Expert Tips)
One of the foremost skills that makes you a great project manager is problem-solving.
When you are managing your projects, problems are inevitable. As we all have to face the same sort of situations even in our daily life. What makes the difference is knowledge and how efficiently you put in that knowledge to solve a current or impending issue.
Problem-solving is the process of observing what is going on in your environment; identifying things that could be changed or improved.

kepner-tregoe
Problem-solving in project management is a strategic process. Hence, you can't achieve that skill overnight. It needs step-by-step learning, adopting a framework to do that, and obviously, maintaining some crucial considerations.
Well, in this short guide, we will show you some of the proven problem-solving methods to follow in project management. After you finish reading, you will be able to understand what are the most essential things you must do, and initiate a roadmap to become an efficient problem solver.
Importance of Problem Solving in Project Management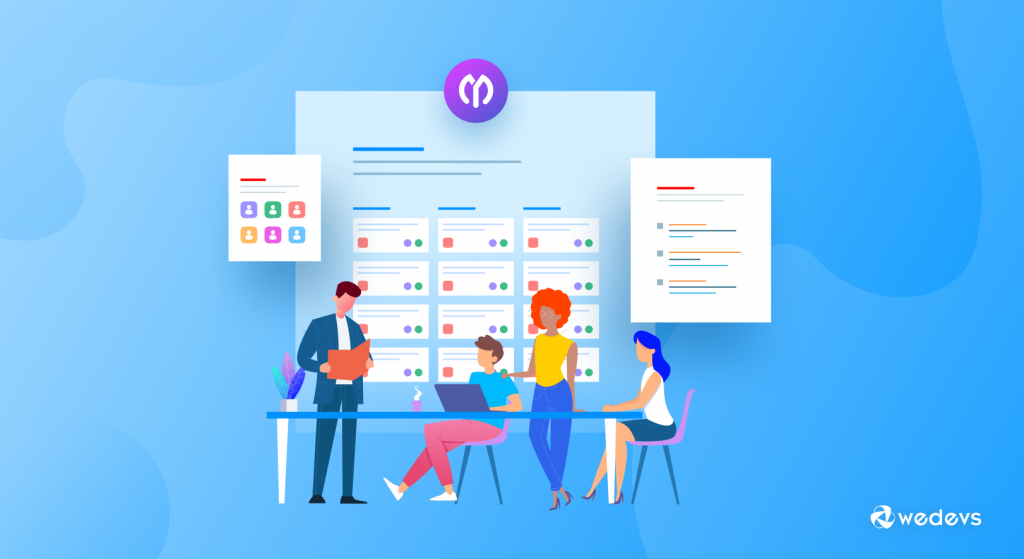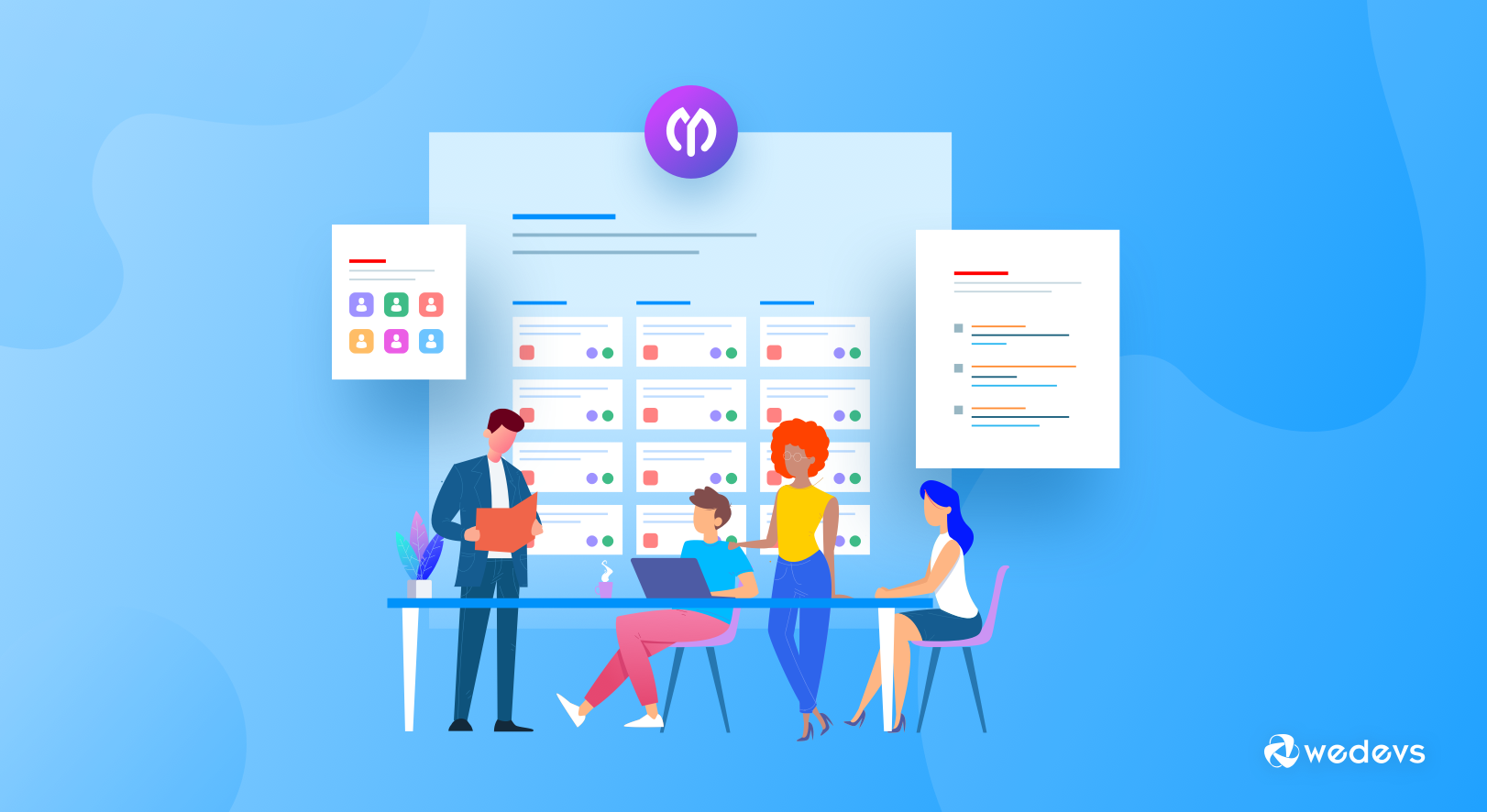 There are many reasons that you must learn the skill of problem-solving in project management. Before you get on with the top techniques or best practices, let's go through some of the key points that make problem-solving in project management a serious business.
Fixing Broken Things in the Process
Sort Out the Risks
Improving performance
Looking for Opportunities
1. Fixing Broken Things in the Process
Problem-solving demands a unique mentality. When you have that in mind, you can easily look after your projects with more intensity. Doing business and managing projects is a simultaneous thing. A well-developed problem-solving structure helps you to point out things that are broken, need improvement, or an update.
2. Sort Out the Risks
Identifying risks is crucial to your projects. The problem-solving framework helps you to understand the current state of your business. With sufficient data, you can easily sort out the risks that can be handled with proper resources.
3. Improving performance
Your projects and the employees are integral, they complement each other to reach a single goal – success and development. So, when you are all up to looking for a reliable solution to your problems, it also makes a good impact on your employees. Eventually, that leads to improving your overall performance.
4. Looking for Opportunities
The more you keep solving problems, you see the newest crack, broken things, and things that need an update. With the same process, you can learn to see the big picture, understand the nature of the big picture, and become capable to convey it as a project manager. Hence, you can sort out the risks and opportunities and the same time.
If you want to manage all your project activities right from your WordPress dashboard check this article on The Beginner's Guide To WordPress Project Management.
5 Steps to Problem Solving in Project Management You Should Follow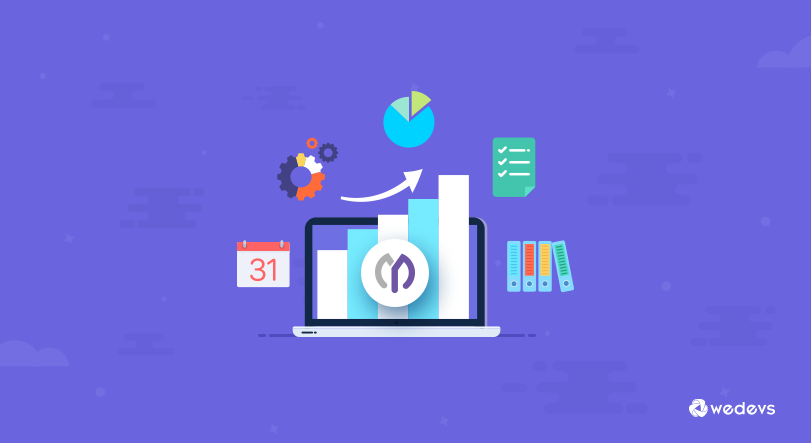 As you already know, problem-solving skills demand a framework. As a project manager, you must streamline the most fitting methods following your expertise and resources. Below, we have sorted a handful of the most proven techniques that can make you a smart professional for problem-solving in project management.
Take a look at them one by one –
Defining the Problem is Your First Priority
Find Out the Reasons Behind the Problem
Generating Ideas for Solutions
Select the Most Fitting Solution
Taking Action to Solve Your Problems
1. Defining the Problem is Your First Priority
The way you look at a problem, your employees won't. Because, when they see a problem, they want you to solve it for them, as you are the project manager. So, it's important for you to define the problem in the first place. For example, your team is continuously missing deadlines, so it's an issue from their end. To get to a viable solution, you must understand why your team is doing the same mistakes.
Understanding the nature of a problem is possible when you know why something is happening to your project, and why things keep getting in trouble. To figure it out, you can follow the 5W1H approach.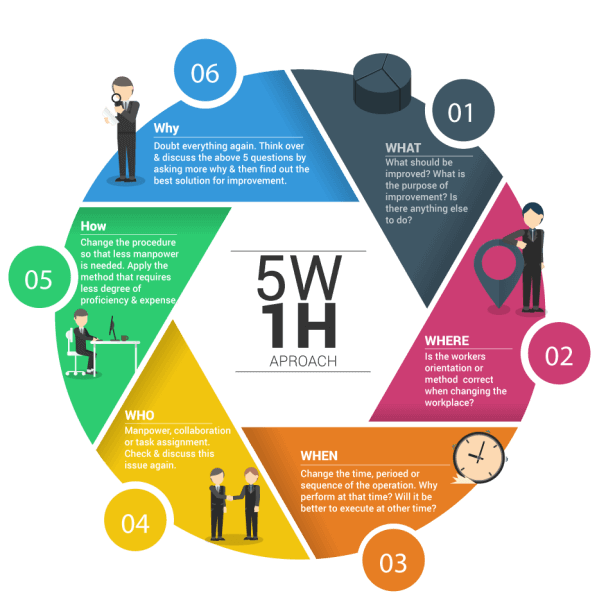 It means asking these six questions to define a problem in project management –
Who does the problem affect?
What are the symptoms of the problem?
Where does/ wherein the project did it happen?
When does it happen?
Why does the problem take place?
How does it happen?
So, asking this question would definitely help you to define your problem when you want to solve it in a smart and impeccable way.
Read more: How to Improve Team Productivity Using WP Project Manager.
2. Find Out the Reasons Behind the Problem
After you understand the nature of a problem, the next necessary step is to find out the reasons behind it and analyze them to the core. It is similar to finding the gap in your workflow and filling them one after another to reach a suitable solution. Therefore, finding reasons won't be hard if you follow a strategic approach.
For example, you can use a Fishbone diagram. It is a famous and useful process to find out the reasons for a problem. Well, what is a Fishbone diagram? Japanese organizational theorist Kaoru Ishikawa created it that is used to categorize the core reasons for a problem in a visual form.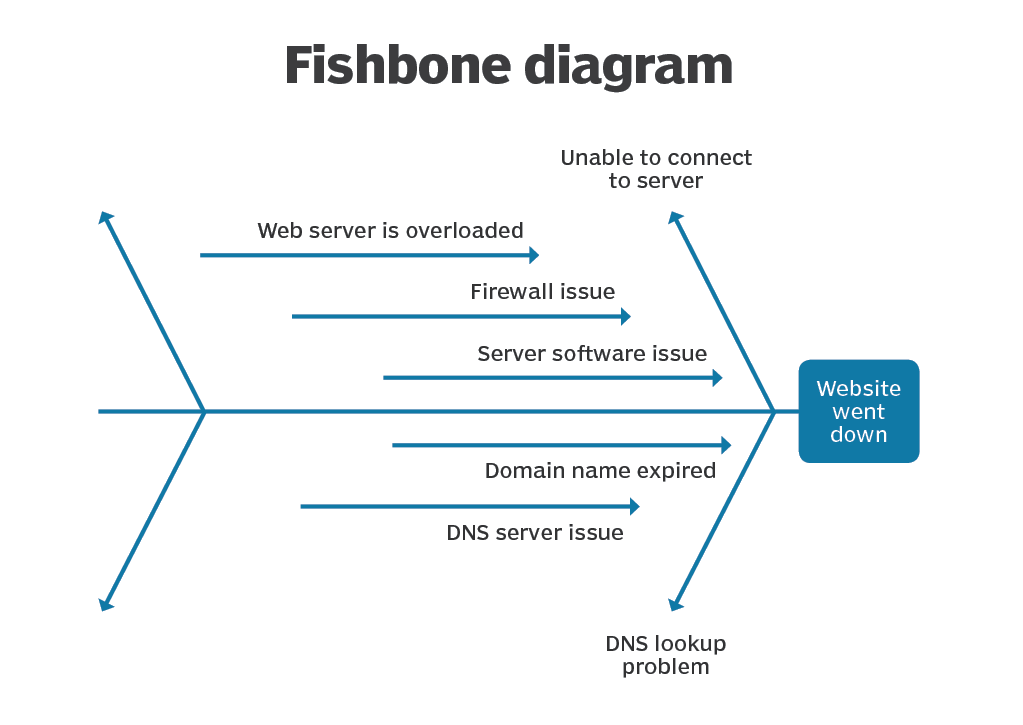 Look above the picture. Suppose, the problem is your website is down. A Fishbone diagram will help you to note down the possible reasons that can cause your website to fall. By maintaining such a visual demonstration, you can get better and more effective regarding your problem-solving in project management.
Here are some unavoidable things – the reasons you note down, they ought to be real. From a lot of possible reasons, your job is to understand the real reasons. It is possible if you go for deep analysis. Hence, to do this, Root Cause Analysis (RCA) would be helpful.
3. Generating Ideas for Solutions
Now that you know which problem you need to solve, and what are the causes, you can go for generating ideas for the right solutions. It is a gradual step of problem-solving in project management. So, in this step, you have more liberty to become creative. The goal of this step is to find out a set of solutions. You need a reserve of solutions or alternative solutions evidently. They help you to reduce your risks. If one solution fails, you may go for an alternative approach.
Hence, you need to do a lot of mind work, research and gather ways to possible solutions. The two best ways of generating ideas are – brainstorming and mind mapping.
Mindtools explains that creative problem-solving works in four steps. They are – clarify, ideate, develop, implement.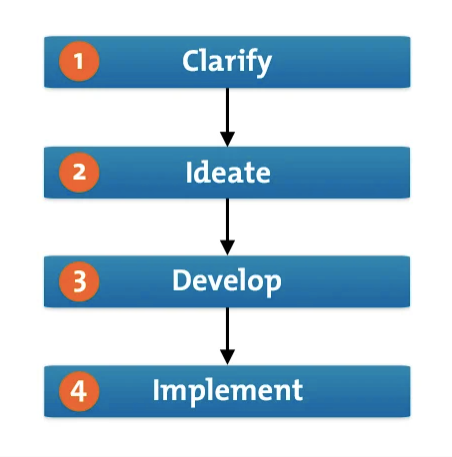 The clarification stage makes you explore again your vision of the project and the nature of the problems. Then it guides to gathering necessary data and formulating questions. The following steps are all about expanding the framework with all of your understanding, data, resources, and goal to explore ideas, formulate solutions, and create a plan for implementation.
4. Select the Most Fitting Solution
It's not easy to select the right color when your wardrobe is full of similar clothing. But when you are determined, and know the etiquette and dress code of that particular program, your fashion sense lets you choose the color that is most fitting. The same thing always occurs while you are managing any projects and up to solve something.
After you have generated a lot of ideas and formulated a bunch of different solutions, hesitation is inevitable. So as a project manager, your problem-solving skill demands that you select the most useful and easiest way to sort out your trouble.
Well, the best ways to do that is to measure all the solutions, compare them with each other, and consider the following facts –
Your expectation and priorities
Evaluate all the solutions and measure them
Consider your resources
Go for the simplest one in the first place
However, you should never stop asking questions. Ask yourself, inspire your pupils working on the project to ask questions. The more question arises, the solution would be more effective and flawless.
5. Taking Action to Solve Your Problems
When you know what is your problem, and which solution you must implement, start right over. It's time to take action. Implementing a solution is the final step. But you must come through all the earlier steps to reach that level. It's an established framework to increase your skill as a problem solver.
Read More: 6 Interesting Project Management Ideas To Follow in 2023.
How a Project Management Tool Can Help You in Problem-solving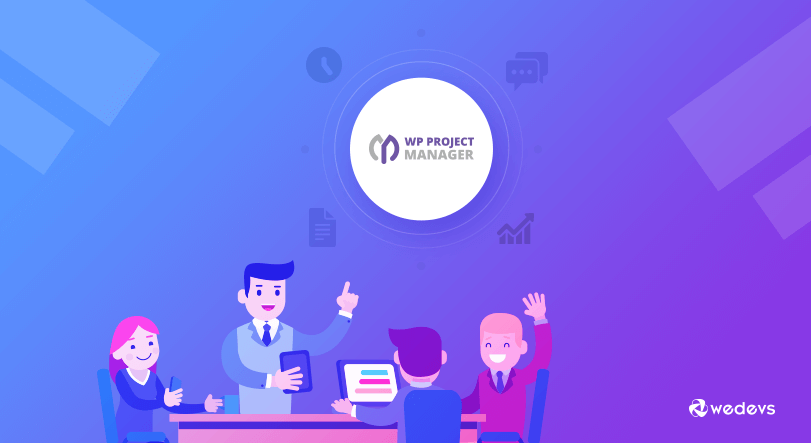 In an age of automation, project management becomes easier because of tools that help you create an online database of your employees, clients, accounts, overall projects, etc. PM automation software lets you keep track of every process live, and ease your effort to make better decisions.
For example, if you have a PM automation tool like WP Project Manager, you're problem-solving in project management would be more viable and simple. Here's how –
It ensures the best use of your resources and planning
Robustly organize and track your projects and tasks
Advanced management tool to make your tracking more efficient
The tool will intensify your collaborative effort
Generate a report so that you can see how your projects going on and what are your lackings
Overall, WP Project Manager has all the features that can make your workflow streamlined. When you see live updates and activities of your projects dashboard (including Kanban board, Gantt Chart, Task list, Calendar, etc), you can easily follow all the problem-solving steps with more efficiency. The job would be easier, nonetheless.
Bonus: A Quick Glimpse of Project Management Best Practices
To excel in project management, it is essential to follow industry best practices.
Here are some key best practices to consider:
Define clear project objectives and success criteria at the beginning.
Develop a comprehensive project plan that includes a detailed schedule, resource allocation, and risk management strategy.
Establish a robust management process that can easily adjust to new changes.
Foster a culture of open communication and collaboration throughout the project team.
Regularly monitor project progress and key performance indicators.
Proactively identify and mitigate project risks.
Provide ongoing support and feedback to team members.
Continuously learn from past projects and incorporate lessons learned into future projects.
Though it's not mandatory one strategy will work the same way for all industries. But if you have prior ideas, it would be easier for you to make constructive decisions.
By adopting these best practices, project managers can set themselves up for success and increase the likelihood of delivering projects on time and within budget.
Read more: 7 Project Management Strategies To Get Ahead Of The Game (Tips+Tool).
Closing Up for Problem-Solving in Project Management
Most problems are small in the beginning. As a resourceful project manager, your job is to solve them as soon as possible. The more you delay, the bigger the problem would grow. A ship often has many little glitches in the engine or cracks when it is on a long voyage. The smart captain is always in the loop to fix them simultaneously. As a project manager, your job is nothing less than that.
A strategic problem-solving framework will help you to cope with that loop, and a perfect project management automation tool lets you solve your problems faster (don't forget to add up flexibility, affordability, time management, and smartness).
So, here are our final words – keep innovating the newest ways to solve problems in your projects, and don't let your problem grow bigger than you.