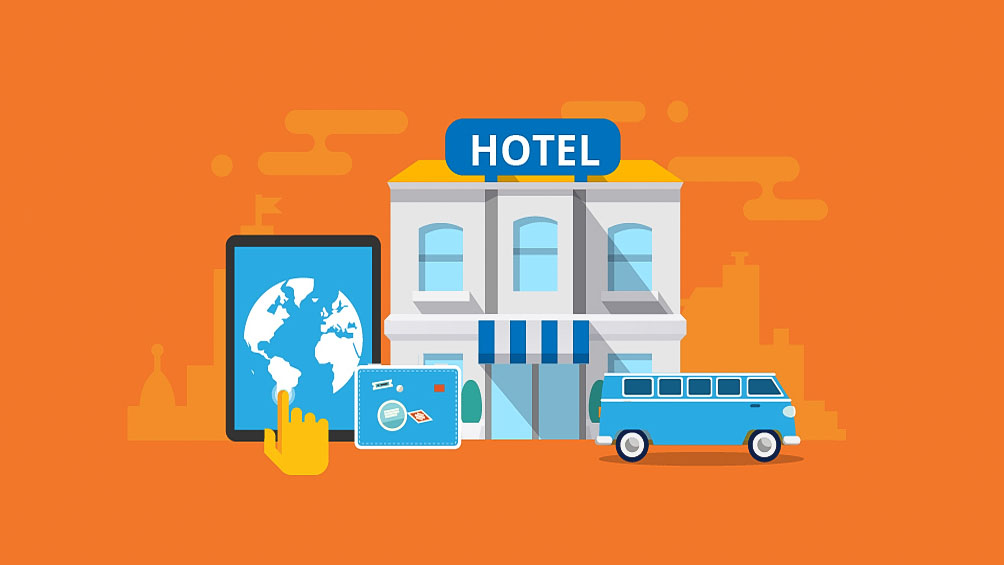 You can now book products, events and hotels, anything with this new Dokan add-on!
This is great! The Dokan WC Bookings add-on opens up a whole new possibility for a variety of new products and vendors on your market. Also this means even markets based on booking products can now emerge.
The add-on is designed specially for hotel booking, conference booking, concerts and all sorts of other services where you need your customers to book products. Any vendor can create bookable and regular or variable products side by side.
The bookings have excellent customization capabilities. We are actually bringing all the features from the WooCommerce booking add-on to our frontend. The features on the backend of WooCommerce were harder to navigate and easier to get confused. But we have simplified a lot of things to suit vendors.
Create bookings with precise calendar accuracy
You can make your booking product available for several days only. You can also set days when the product will be published, but locked before the booking period actually starts. For example, you are a hotel manager and you have 3 luxury suits which you are posting online. But the holiday season starts in 3 days. So, you can easily post a booking product, with a three day no booking period and say, a one week booking time.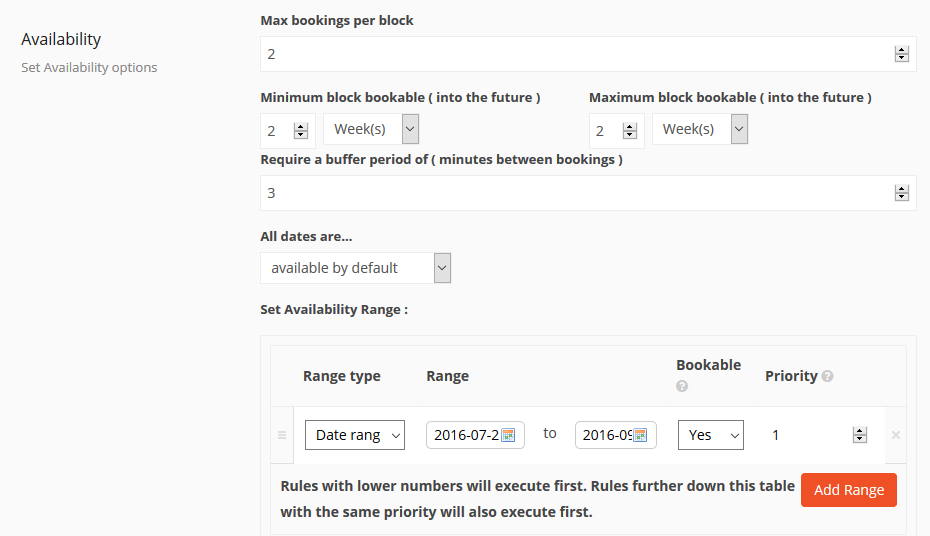 Sometimes, you can also sell your bookable products in volumes when you are targeting big. For example, you don't want to book your room unless someone takes it for two days. That's also possible.
Multiple booking in a day for serving multiple customers
So, let's say you want to keep an option where your customer can rent your hotel room for only half a day, and you want to rent the other half to another customer. Chunking down your booking often helps, according to the nature of your business. Say, if you have a beach resort, most of your customers wouldn't want to pay for the entire day, because they only spend the evening there.
So, to cater for such customers, you can easily create a what we call "block". What's a block? A block is the minimum unit of your product which you are making available for booking.
When you create a block for 3 hours with a buffer time of 30 minutes, you can sell it as many times you want. Setting a buffer time will allow you to give some time to your staff to refresh and redecorate the room for your next customer.
Making bookable products cost effective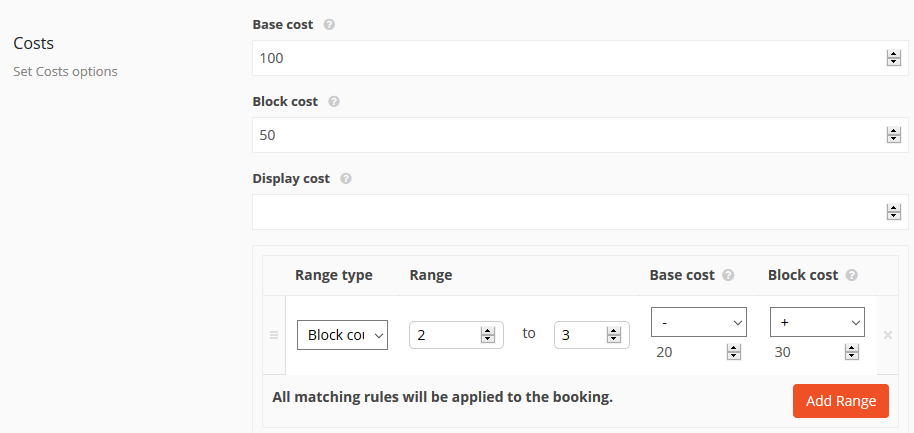 We understand that charging for bookable products can be difficult and people have so many different kind of booking requests that it get hard for you to charge and make profit. That is why, Dokan WC Booking allows you to set base costs, block costs and display costs all separately and chargeable and multipliable according to order.
Say, if you set a base cost of 100$ for your booking, and you have a block of 2 hours, then you can charge the customers for each block separately and yet get payment for the initial booking.
Making bookings person and age limit specific
Sometimes your bookable products can have age sensitive or you might even have separate arrangements for different aged customers. For example, you have separate kid sized fun beds for children. So, if the customer can add that detail while he/she books for your suite, you will easily be able to arrange specifically for the members. You will also be able to give better service to your customers.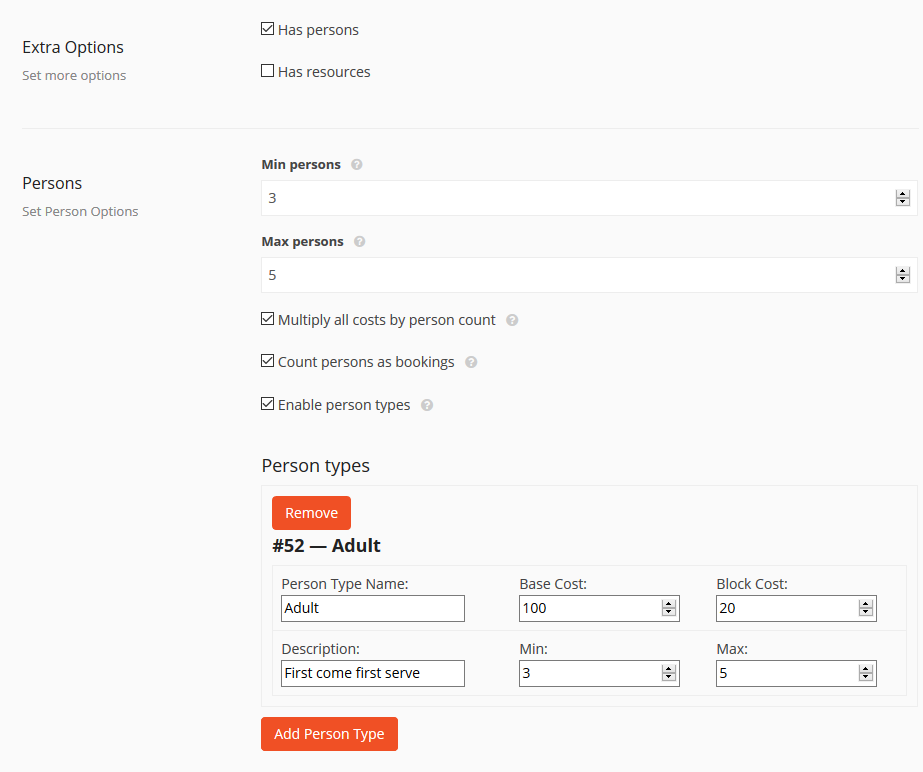 Add resources to your booking products
Say, you have pool attached to one of your suite, or you have a home theater which your customers can use for family entertainment. You can charge for that with your booking product as well. For this you need to add resources to your booking products.

We have added a completely separate menu and listing for this kind of resources.
Here is a video of how customers will purchase bookable products
Documentation
We have created a very elaborate document and video for you so that it is easier for you to create.