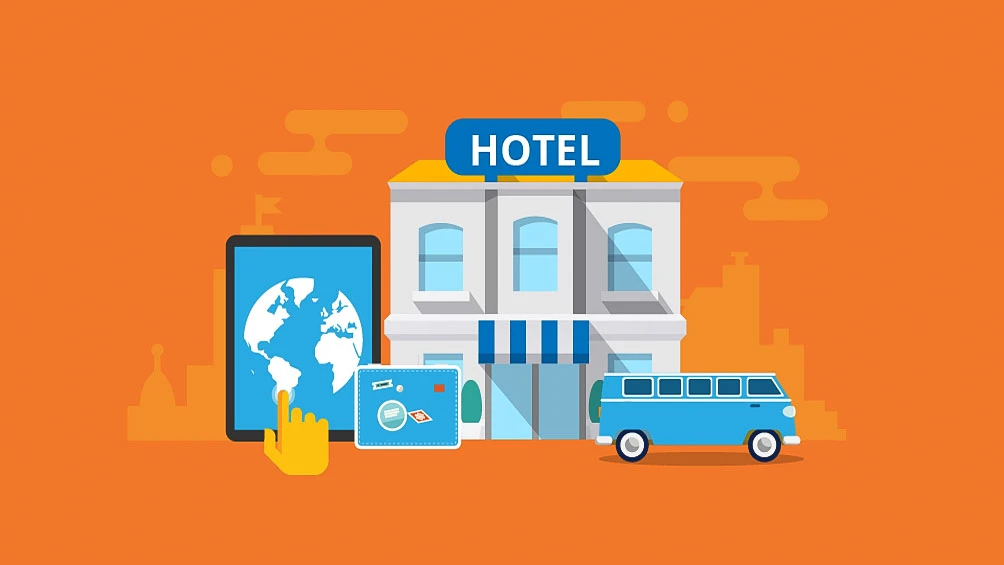 Book Products, Events & Hotels, Anything with Dokan WC Booking Module!
Dokan WC Booking add-on opens up a whole new possibility for a variety of new products and vendors on your market. Also, this means even markets based on booking products can now emerge.
The module is designed especially for hotel booking, conference booking, concerts and all sorts of other services where you need your customers to book products.
Any vendor can create bookable and regular or variable products side by side. You can create a site like Airbnb using this module.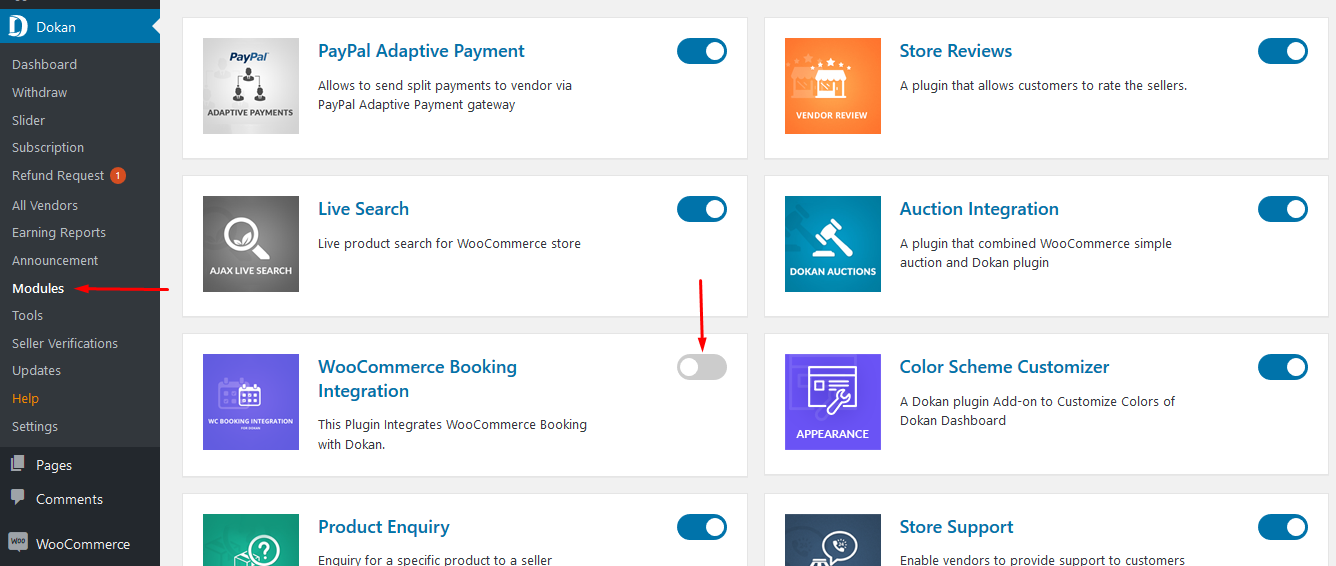 The Dokan WC booking module has excellent customization capabilities. The main focus of this module is to make the options of the WooCommerce Booking module easy to navigate. We are actually bringing all the features from the WooCommerce booking add-on to our front end.
So, users will not get confused. But we have simplified a lot of things to suit vendors.
Now, let us see how you can utilize the booking module.
Pre-Requirements For Dokan WC Booking Module
Dokan is the best multi vendor marketplace in the WordPress industry with over 30000 active installations. So, if you want to build your own marketplace of any niche Dokan could be the first choice. Out of the many modules, the Dokan booking module lets you create booking orders for hotel rooms, appointments, resorts, rentals, conference rooms, cars, bikes, books, party supplies, and literally, anything that can be stated as a service.
You need the following attributes to start using the Dokan WC booking plugin in full swing.
Understanding Blocks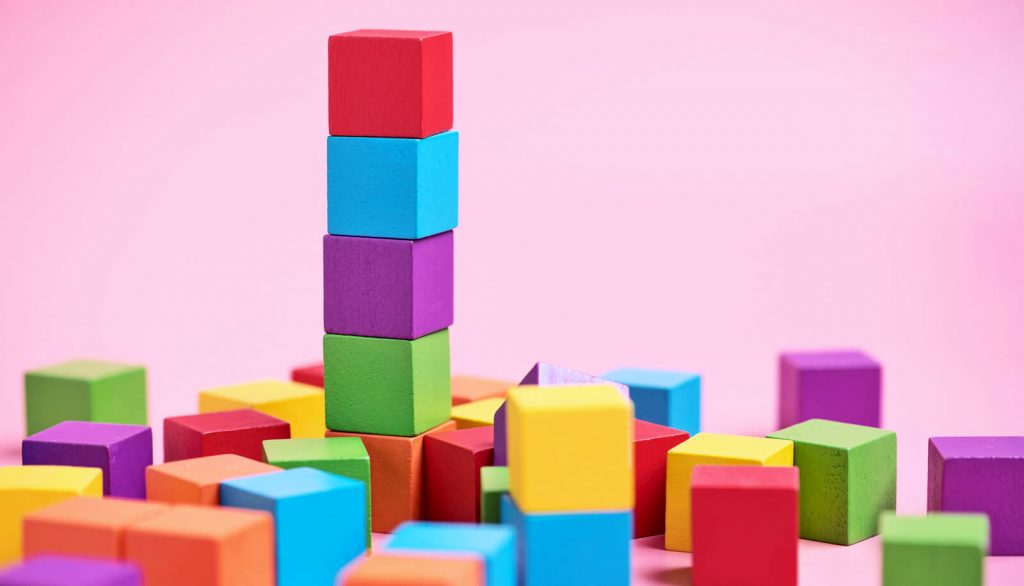 To start with the Dokan WC booking module, you need to understand what a block is.
A block is the minimum unit of your product which you are making available for booking
Booking products are time-dependent, subject to maintenance and usually do not have any shipping Management. There are three things you need to remember about a block.
Max bookings per block: This field allows you to book the product multiple times within the available time frame
Minimum booking window: It is the minimum duration of time during which a customer will have to book your next available product
Maximum booking window: The maximum range of available bookings for the product from the next available date.
So, let's say you want to keep an option where your customer can rent your hotel room for only half a day, and you want to rent the other half to another customer. Chunking down your booking often helps, according to the nature of your business.
Say, if you have a beach resort, most of your customers wouldn't want to pay for the entire day, because they only spend the evening there.
So, to cater to such customers, you can easily create Block. When you create a block for 3 hours with a buffer time of 30 minutes, you can sell it as many times you want. Setting a buffer time will allow you to give some time to your staff to refresh and redecorate the room for your next customer.
That is how this addon adds value to your product.
Create Bookings with Precise Calendar Accuracy
You can make your booking product available for several days only.
You can also set days when the product will be published, but locked before the booking period actually starts. For example, you are a hotel manager and you have 3 luxury suites which you are posting online. But the holiday season starts in 3 days.
So, you can easily post a booking product, with a three-day no booking period and say a one-week booking time.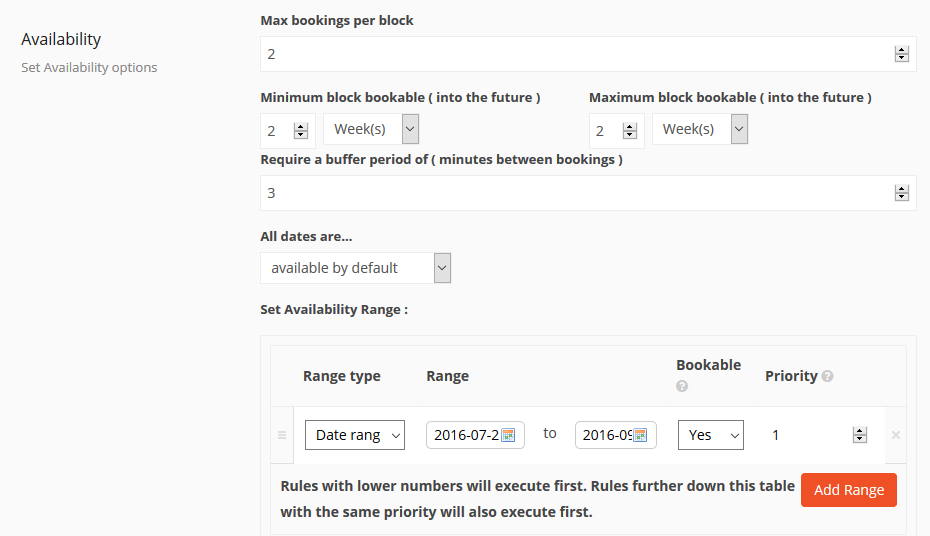 Sometimes, you can also sell your bookable products in volumes when you are targeting big. For example, you don't want to book your room unless someone takes it for two days. That's also possible.
Making Bookable Products Cost-Effective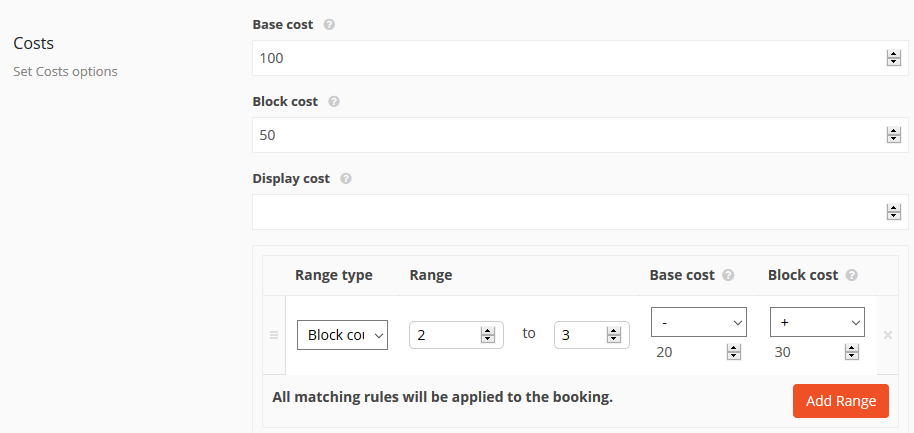 We understand that charging for bookable products can be difficult and people have so many different kinds of booking requests that it gets hard for you to charge and make a profit.
That is why, Dokan WC Booking allows you to set base costs, block costs and display costs all separately and chargeable and multipliable according to order.
Say, if you set a base cost of 100$ for your booking, and you have a block of 2 hours, then you can charge the customers for each block separately and yet get paid for the initial booking.
Making Bookings Person & Age Limit Specific
Sometimes your bookable products can be age sensitive or you might even have separate arrangements for different aged customers. For example, you have separate kid-sized fun beds for children.
Related Article: How to Create a Baby Product Marketplace Online Using Dokan for Free!
So, if the customer specifically asks for any options that are related to kids or elders, you will easily be able to arrange specifically for the members. You will also be able to give better service to your customers.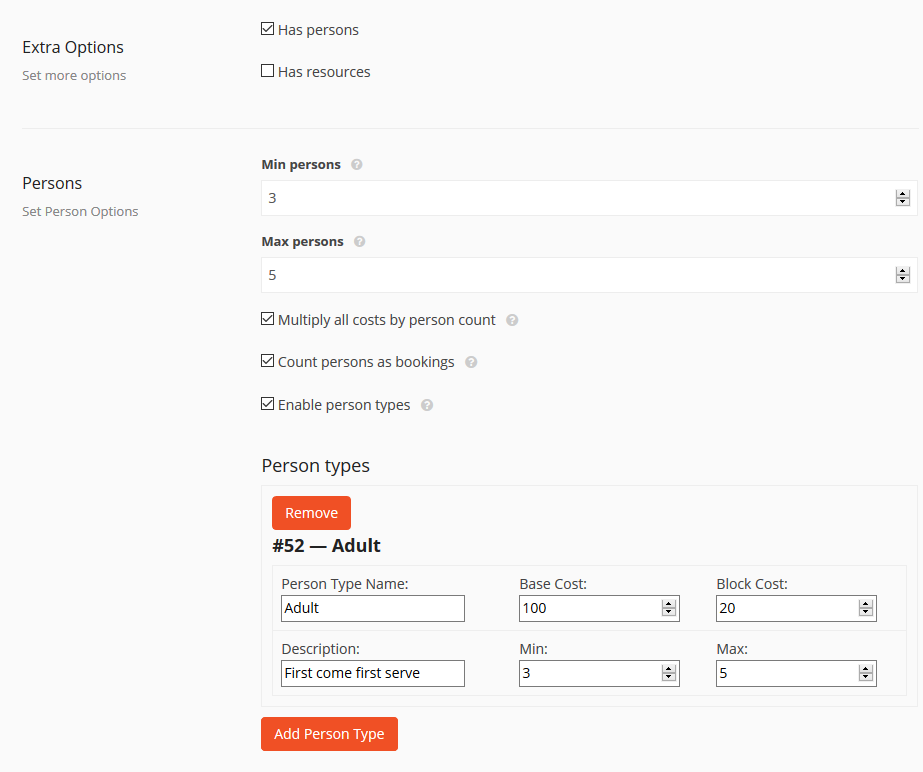 Add Resources to Your Booking Products
Not only the product but also you can charge for extra resources you add to the product. That way you can easily recover any costs that you provide extra to your users.
Say, you have a pool attached to one of your suite, or you have a home theater that your customers can use for family entertainment. You can charge for that with your booking product as well. For this, you need to add resources to your booking products.

We have added a completely separate menu and listing for this kind of resource.
If you still have any confusion then you can give a read to this document to have the right ideas on how to get the benefits from this addon.
Final Words On Dokan WC Booking Module
Dokan WC Booking module is one tool that allows your eCommerce vendors the freedom to create any kind of serviceable and bookable products. In this way, you are providing an unlimited platform for sales and service agents to showcase their services and get more exposure. In hindsight, you are allowing them to get more sales, and you can earn more.