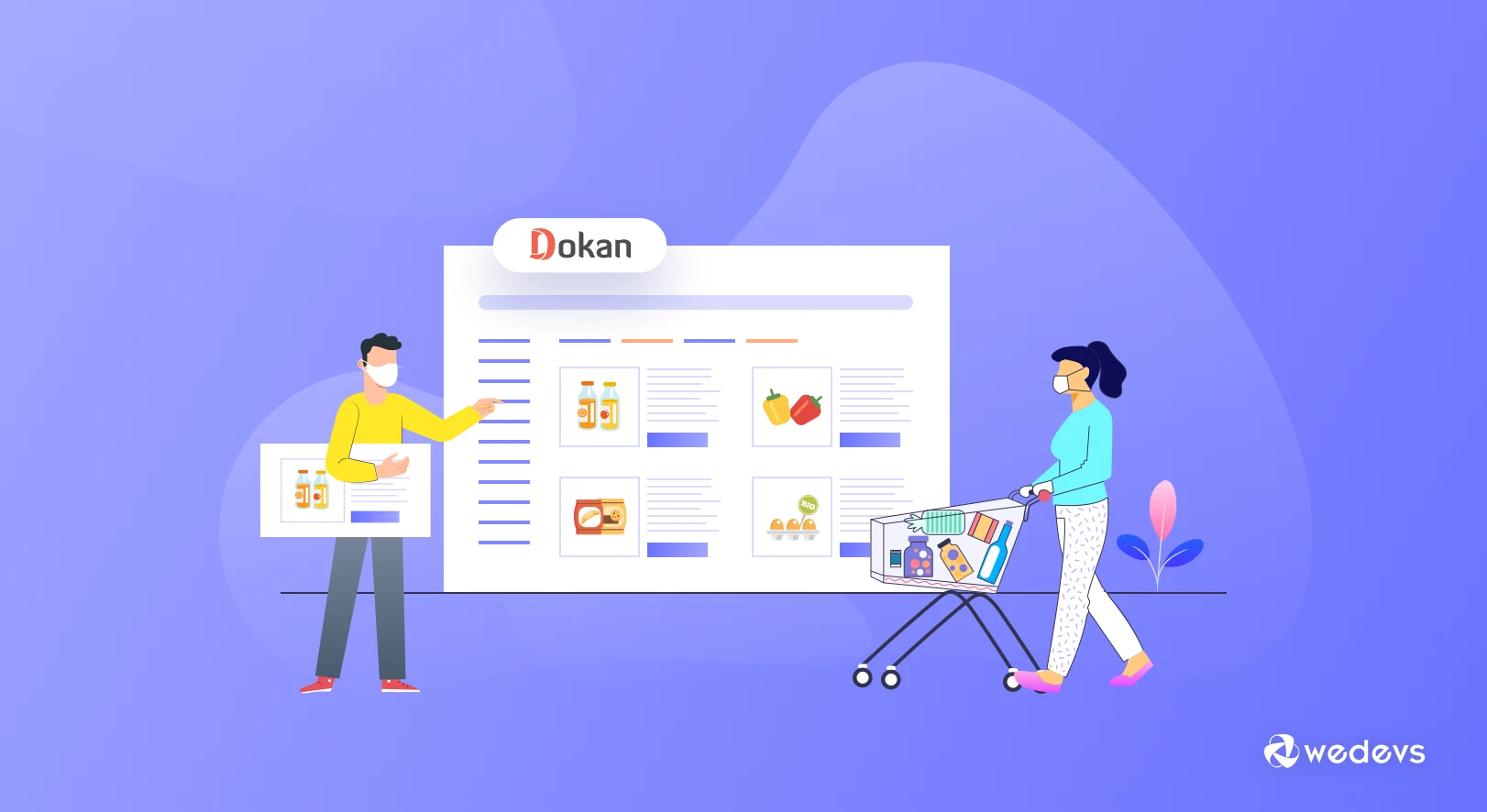 How to Build an Online Grocery Shop to Survive In This Global Crisis
Are you wondering how to create an online shop without inventory? Follow this step-by-step guide and build your own online grocery shop in less than 1 hour.  The world is passing through a very critical situation. People are dying, the global economy is getting down, and many people are out of their jobs due to the outbreak of Coronavirus. At this crucial time, getting into the eCommerce business can be a survival weapon for you and your family.
The volume of purchases from inexperienced or infrequent eCommerce users is expected to increase by 160% in the future

Accenture
Having a broad vision you can turn your single store functionalities into a marketplace and allow local vendors to promote their brands on your site. As a marketplace owner, you will get a commission for every sale on your marketplace. Most importantly, the customization process is very easy that it takes only a few minutes to launch your first online marketplace.
This post will show you how to create an eCommerce marketplace in WordPress without spending thousands of dollars. Without any further ado let's jump into the tutorial.
How to Create an Online Shop in WordPress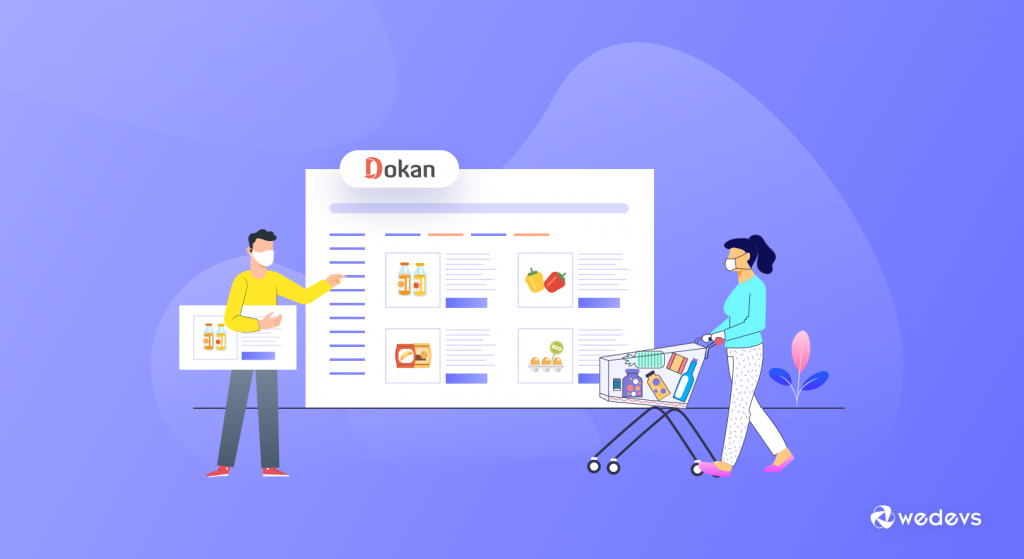 Online platforms or eCommerce websites are highly used by people for the last few years. For example, eBay, Amazon, Walmart, Etsy, and more. Luckily these platforms are unstoppable and continue to rock in equal measure in any unwanted circumstances.
1.8 billion people Worldwide buy and sell goods online regardless of the situation. And this number is huge and predicated to be increased day by day.
That's why people love to choose online businesses or platforms as their requisite earning source. And the most amazing part is, you can easily create an online marketplace for your business utilizing WordPress and its plenty of available resources.
Prerequisites to Build Your Online Marketplace
Step 1: Configure Domain, Hosting & WordPress
The most important part to create any type of website is, domain, and hosting. If you've already used WordPress site, then you might probably know what domain and hosting are. However, for your convenience, let's shortly know about the domain and hosting.
Domain Name: If you're thinking to start a grocery shop, you must think of a name for your shop, or a name must be going around your mind. Right? Then just select the name of your store. For example, yourshopname.com. Try to keep the name easy and simple.
Hosting: In a simple sense, hosting is a form of a digital store, where your website data will be kept safe & secure. And it's also known as a server.
Installing WordPress on your web-hosting: After done with domain and hosting, it's time to install WordPress on the web hosting. If you're still facing trouble in installing WordPress, check out the tutorial.
Step 2: Install WooCommerce
WooCommerce is a free WordPress plugin that adds eCommerce functionalities to your WordPress site. So that you can create an online shop or store without having any prior programming knowledge or others.
Anyways, to install WooCommerce on your WordPress site, navigate Dashboard>Plugins>Add New Plugins>WooCommerce>Install>Activate.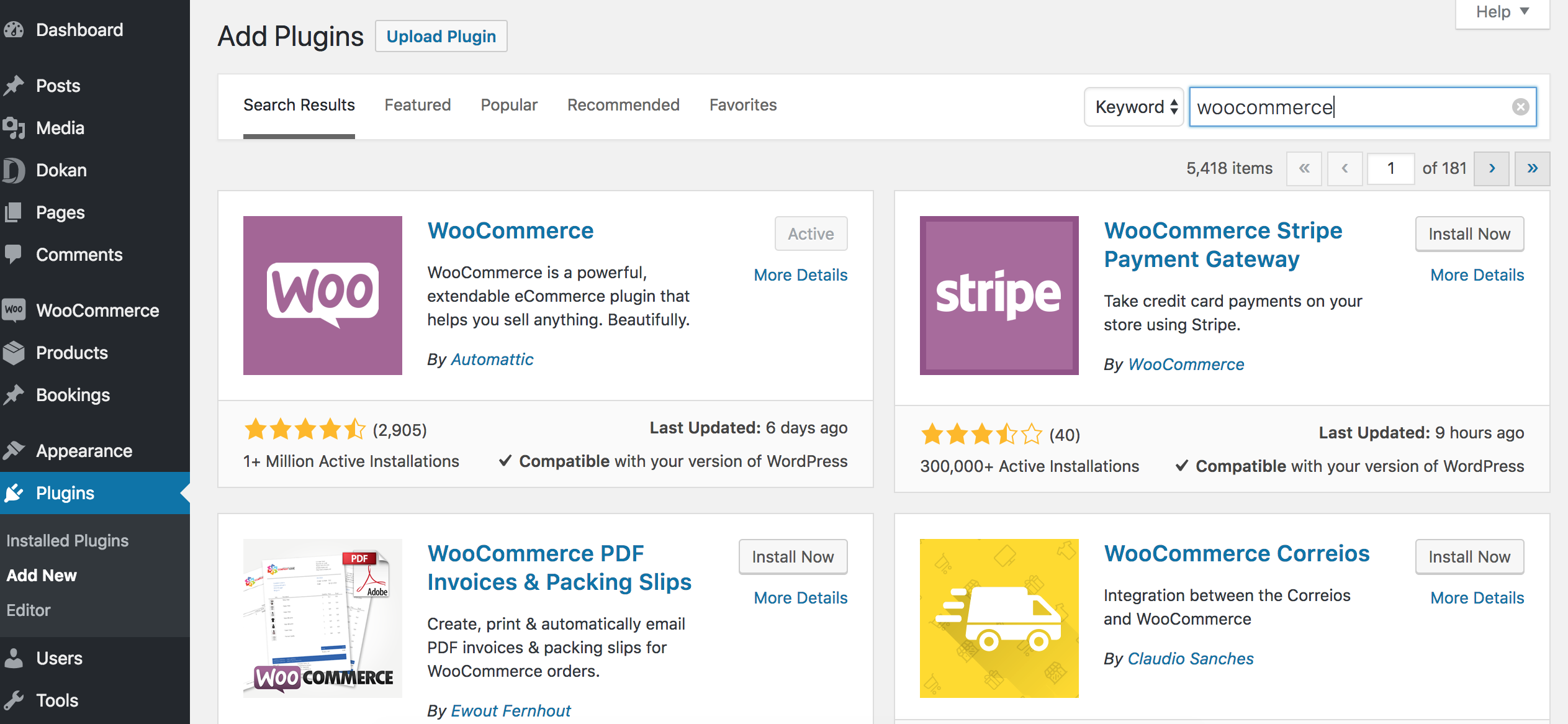 After a successful install, you will get a setup wizard that assists you to configure your store easily. Simply follow the instructions and change what you need to.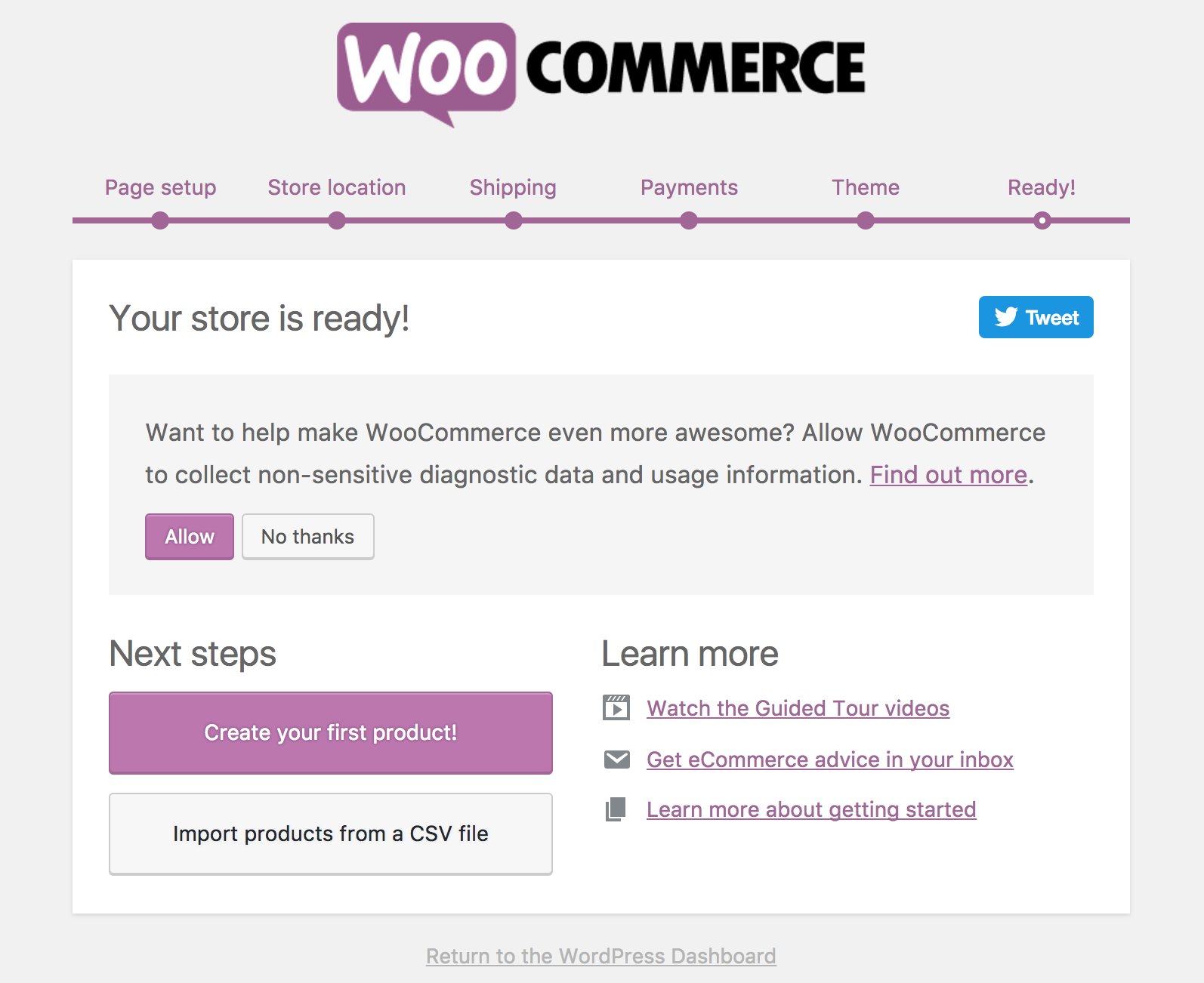 Step 3: Configuring & Setting Up Dokan

Note: If you forget to install WooCommerce first, don't worry. Dokan will help you install that right from its setting wizard.
Basic Installation of Dokan
To begin with Dokan, you need to follow the documentation or you can watch out the following video tutorial.
Step 4: Select a Compatible Theme for Dokan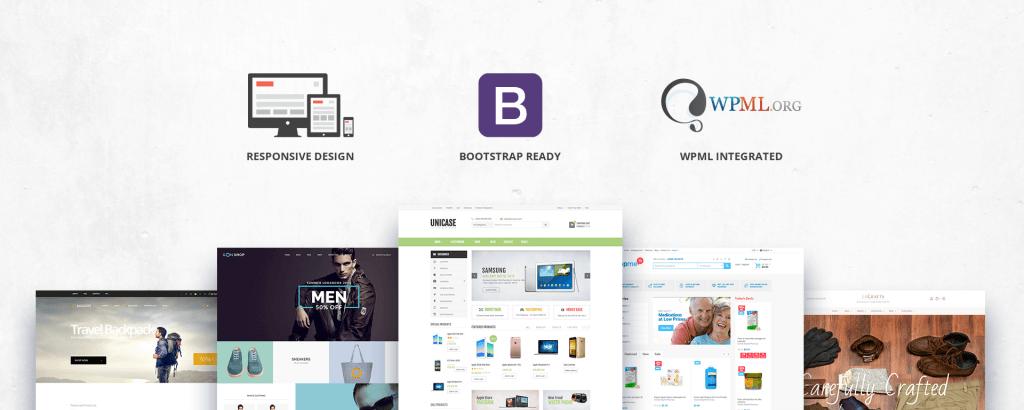 A theme is the most vital requirement to start with. In most cases, users don't feel comfortable if the website theme doesn't have easy navigation or user-friendliness. Again, if you're willing to run an eCommerce site, then you definitely choose a theme that has all the essential equipment to fulfill your customer's requirements.
Initially, you can choose a free theme, to start with. But we recommend you use a paid theme to unlock all the useful features and provide the best service to the customers. You'll find plenty of eCommerce themes in the market.
But luckily, Dokan is compatible with almost all the WooCommerce themes, so you don't have to worry about it. You can choose any one of them. And then you can start to rock with creating your first multi-vendor marketplace.
Step 5: General Settings of Dokan
After installing Dokan and other important things, now it's time to check out the general settings of Dokan. You must configure it correctly in order to make your online shop perfect.
Here is the sample for you. However, you can change it according to your store policy. So make sure that you have done that accordingly.
To do that navigate Dashboard>Dokan>Settings. Check out this documentation to learn how to configure it step by step.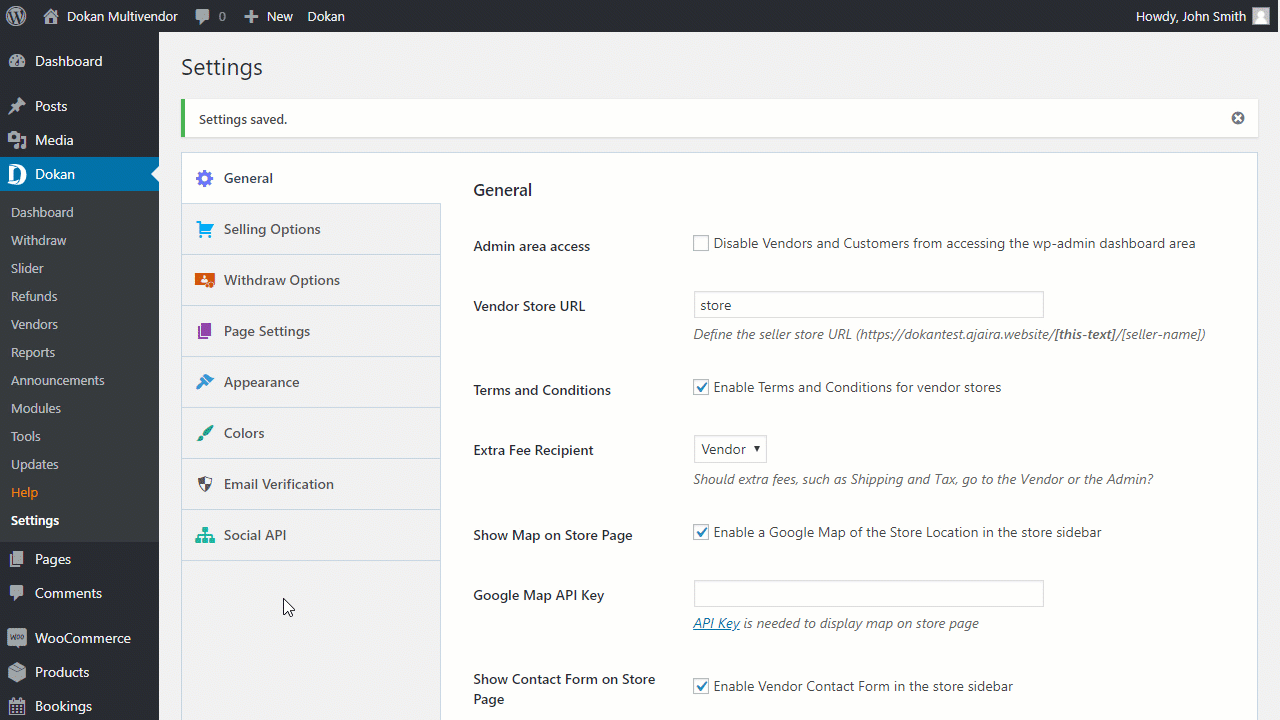 Step 6: Setting Up Vendors Store
Now you're almost done with a few steps behind. It's time to configure vendors stores so that your vendor will create their shop with your website.
First, navigate to – Dashboard → Settings → General. After that, turn the 'Membership Option' on. This will enables customers to become your vendor easily.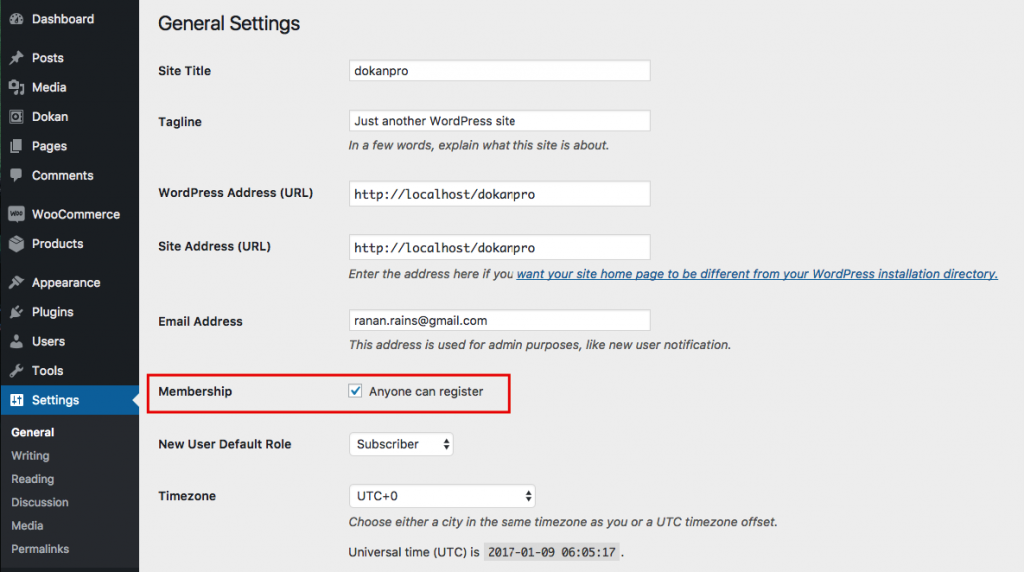 Your vendor will get the registration page like the following one. There are two options available here. If a customer wants to register, s/he will click 'I'm a customer. If vendor, then s/he will click 'I'm a vendor'.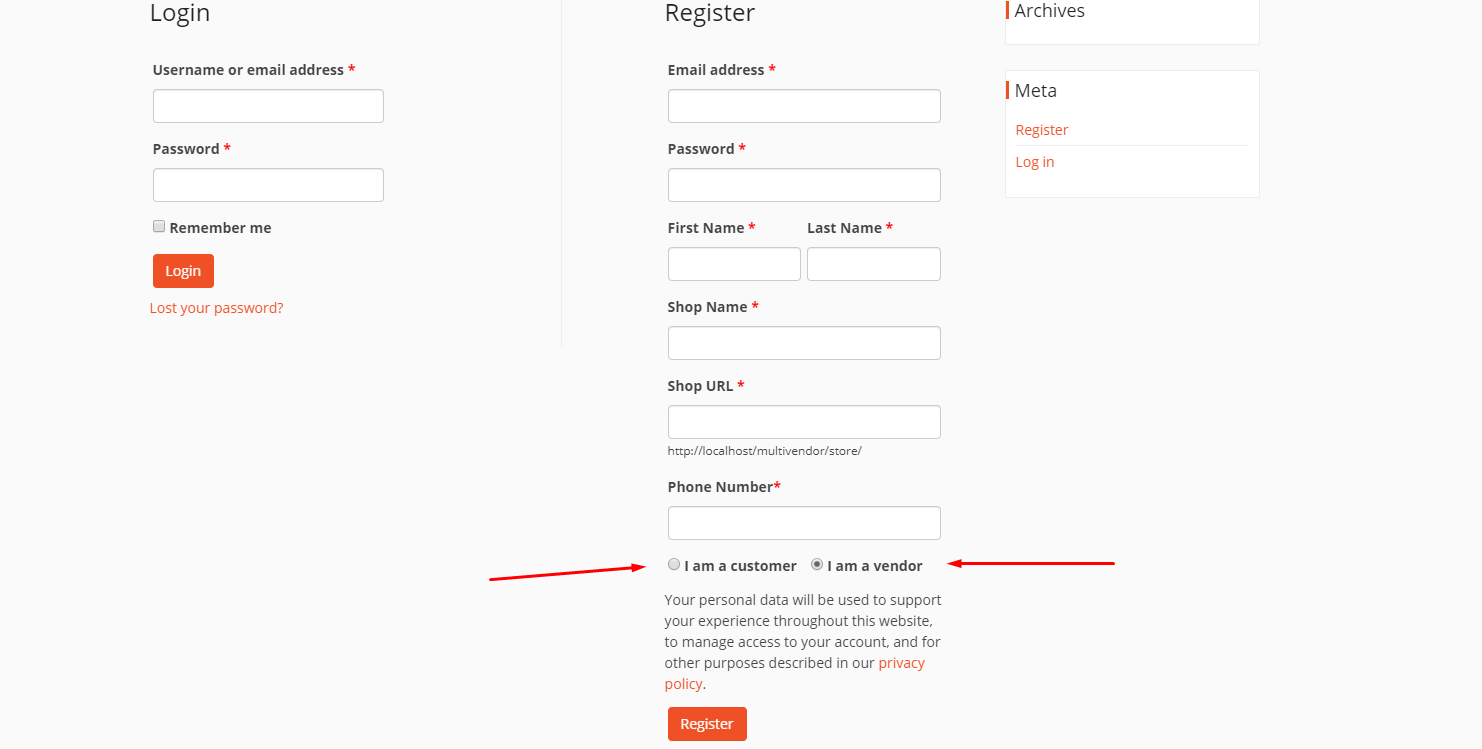 After that, you'll get some steps to finish vendor registration completely. Here is the screenshot.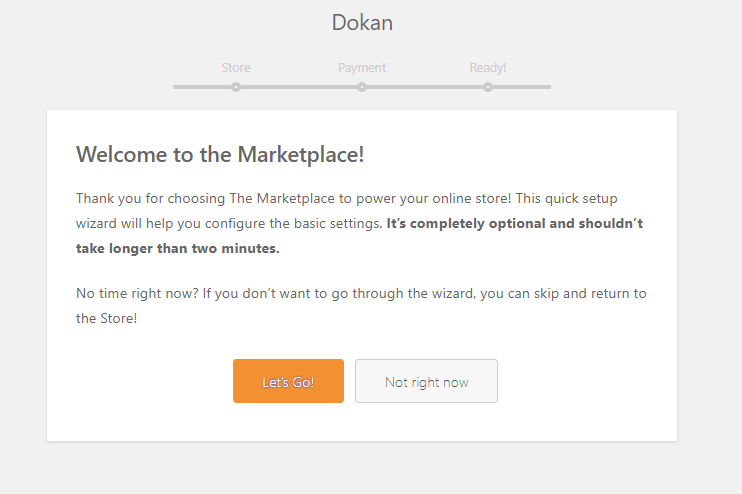 Your vendor can continue to the dashboard directly if s/he clicks on 'Not Right Now. To customize the store, s/he needs to click on the 'setting' option.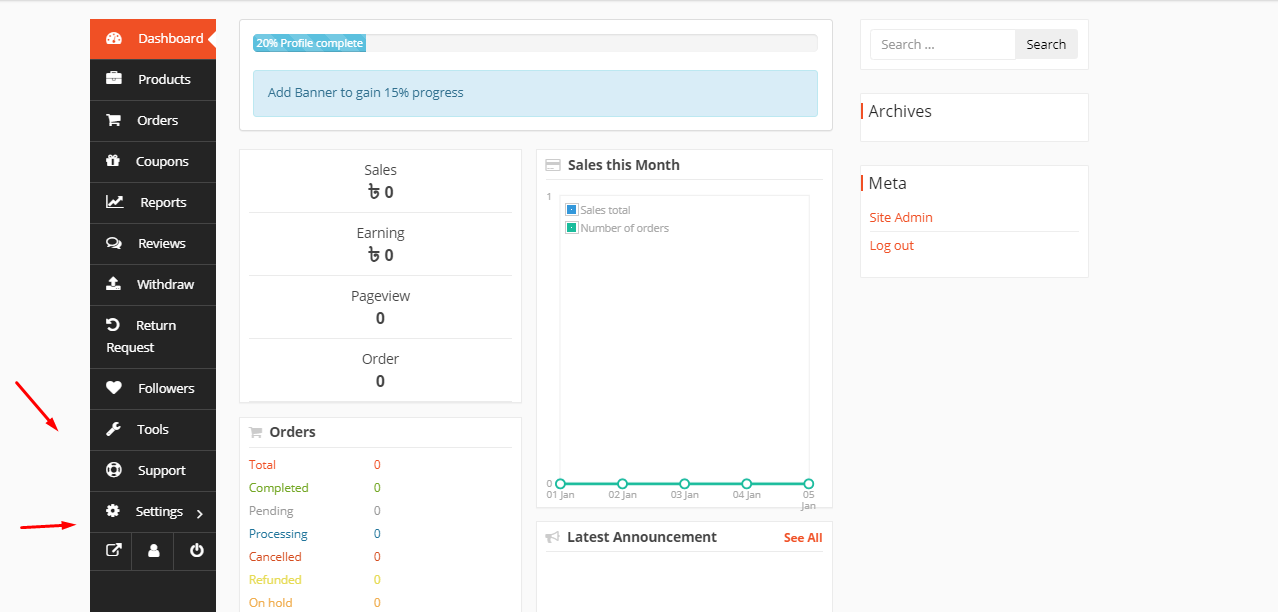 From here vendors can easily edit his/her profile. For example, profile photo, banner image, address, phone number, store description, etc.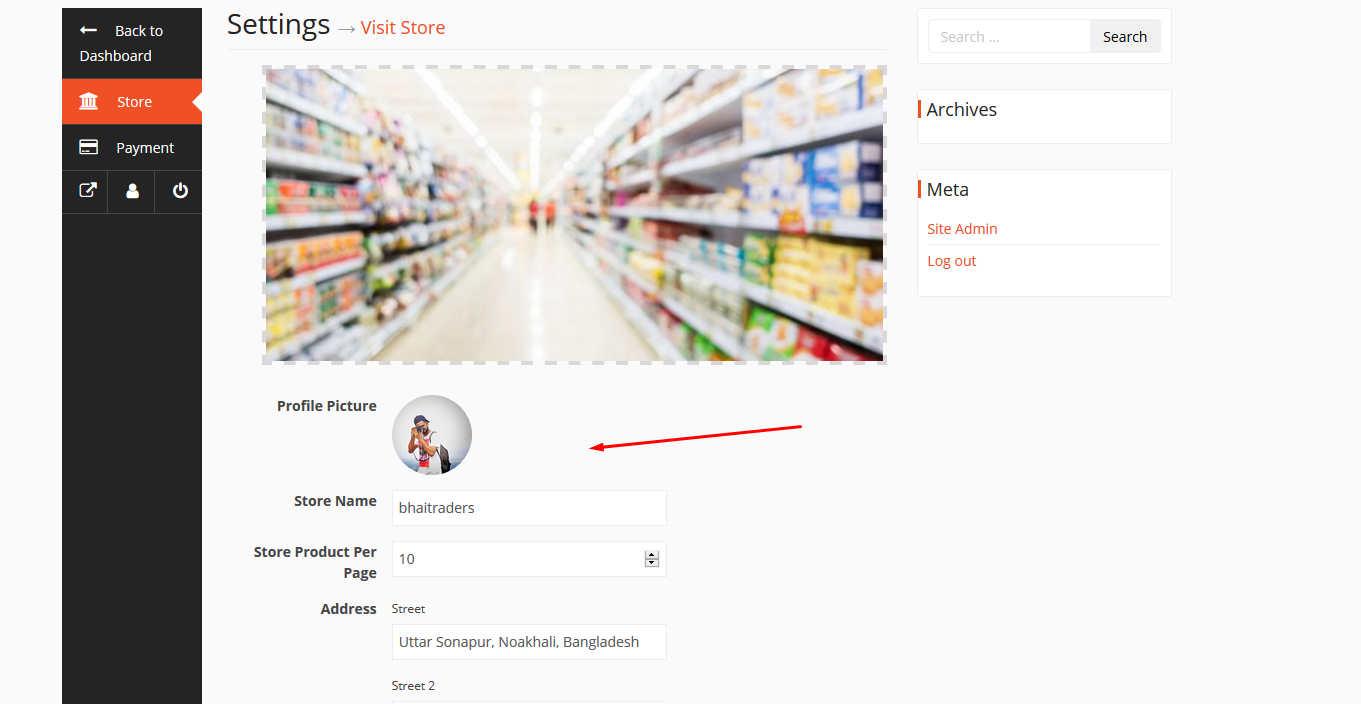 However, you can read this documentation to get a complete guideline on vendor dashboard settings.
Add/Edit a Product
Now you're ready to add your first grocery product to your store. To do that, navigate to product>Add New Product. That's it!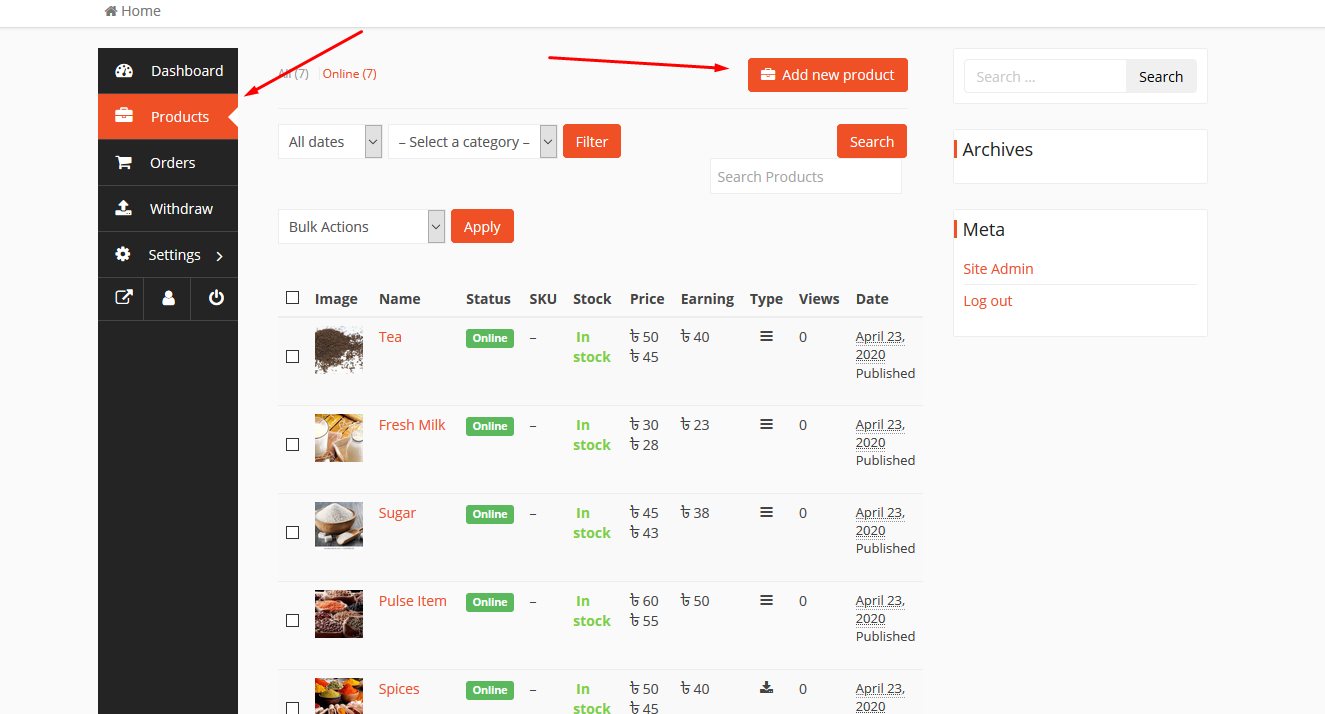 After you click on the 'Add New Product', you'll see a window will appear. And it will ask you to fill all the requirements. As you can see from the screenshot.
However, we all know that in a grocery shop different types of products are found. In this case, we've only shown one product from 'Health Care. Following this way you can add more products into other categories. For example, cooking items, spices, healthcare, snacks and food, drinks & colors, stationery items, baby item, etc.
Final Preview of a Product on Your Online Shop
So after adding the products, you can see that products are being added amazingly. And also you can see that all the important information are visible to the customers.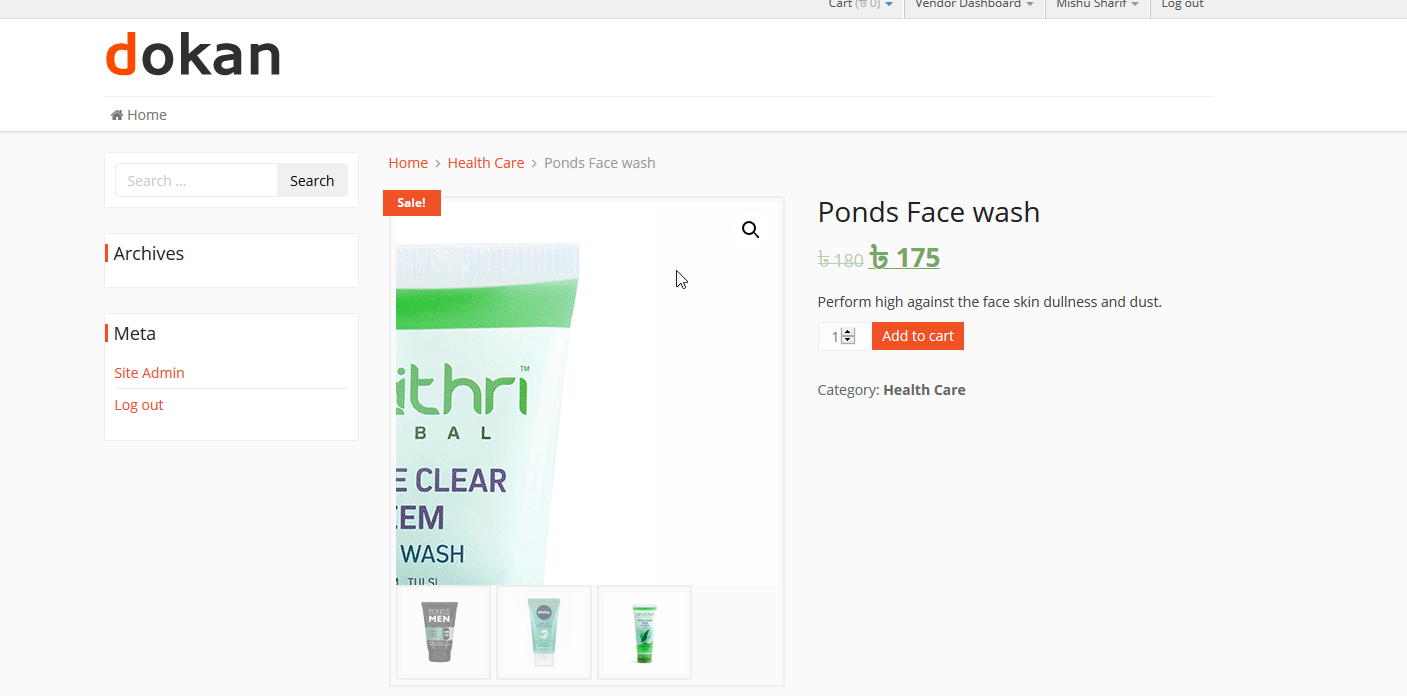 So if a customer purchases anything from the store, it will be shown on the vendor's dashboard like the following screenshot.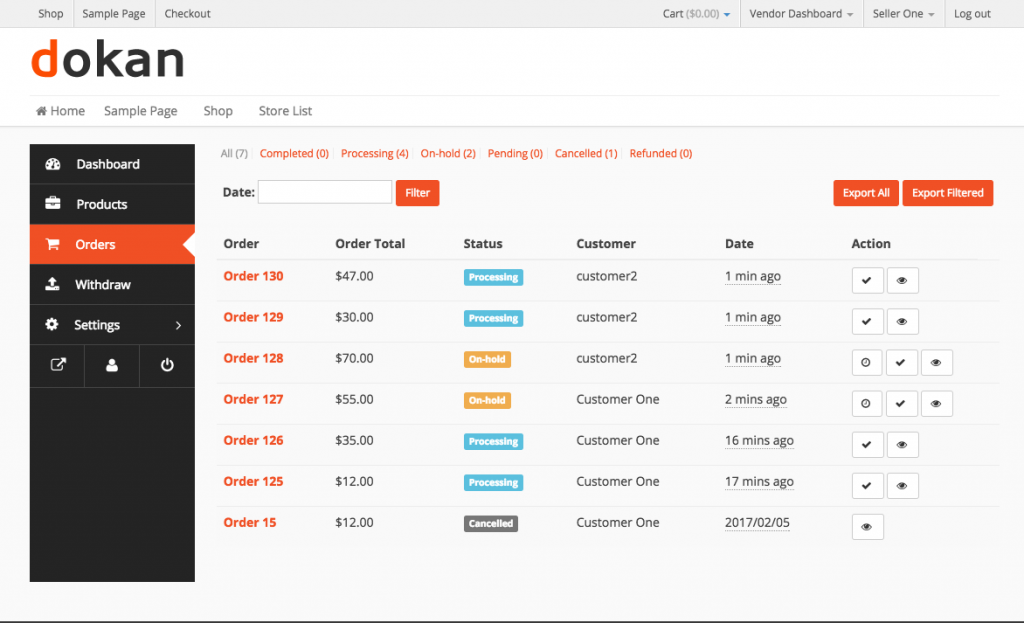 The vendor can withdraw all the payments from this section. But you as an admin can set that behind the scene. That means you as an admin can set the amount that a vendor can withdraw.
Read our documentation to learn how to manage the vendor's payment withdrawal process.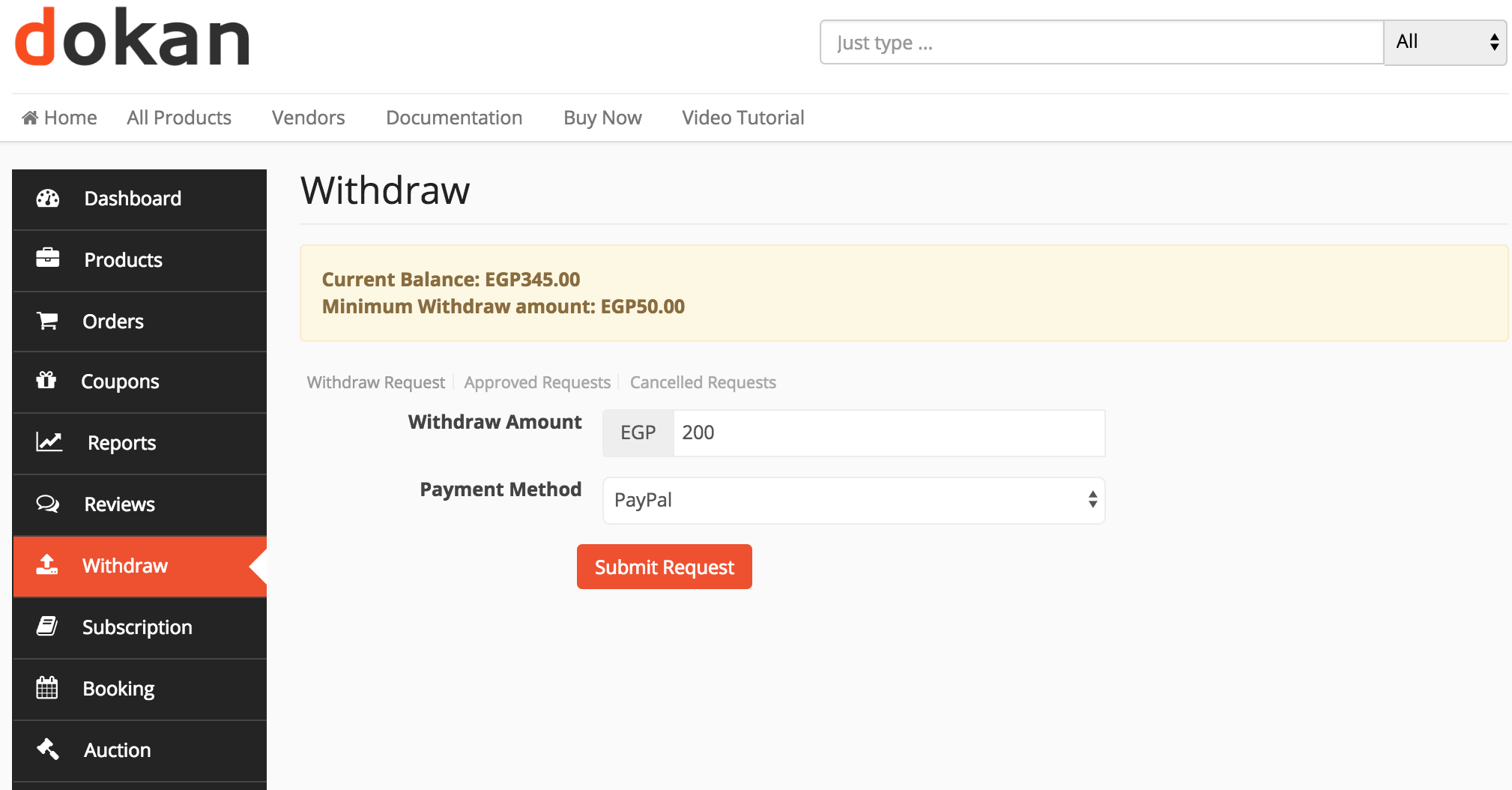 Your Vendor's Online Store View
After finishing all the important tasks, you'll be able to see all the vendors that open account from your website and their store as well. And the final view of the store is looked like this one.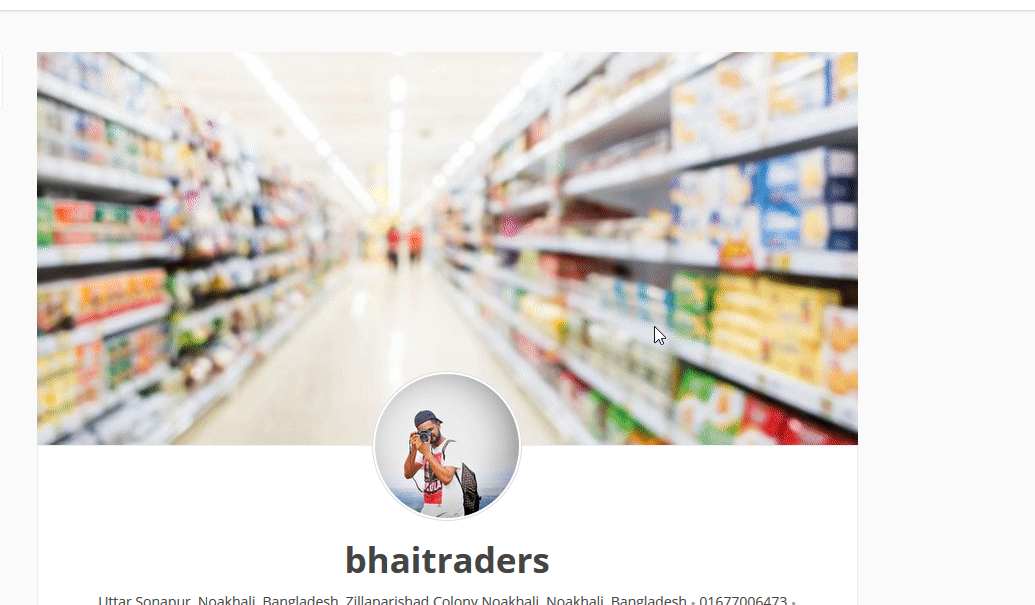 Things You Should Consider to Manage Your Online Marketplace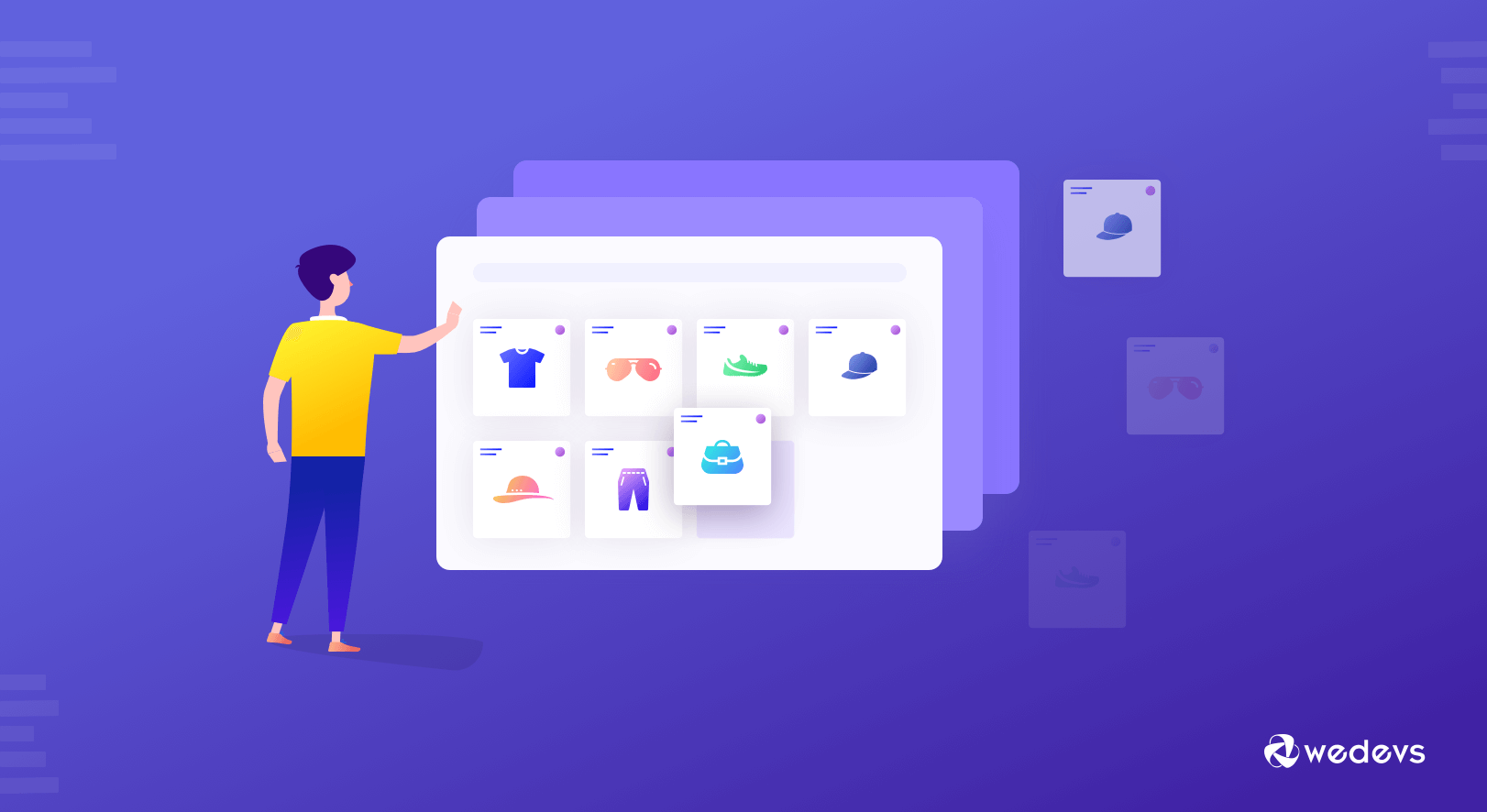 In this way, you can easily create a marketplace for your business. And also earn money staying at home. But some points that you should keep in mind so that your marketplace gets fast recognition from Google. And this will help other vendors for working with your website.
The points that you should keep in mind:
However, you can start your online marketplace journey with Dokan free, but after some days, you can switch your marketplace onto Dokan Pro. You may think about what actually Dokan Pro is or is it wise for me to use Dokan Pro?
Help People, They Will Help You Go for Big after this Crisis
There is no doubt having an online store would be a profitable way to make money for now and upcoming days as well. The main purpose of this post is to support those helpless people who are totally affected by the mighty Covid_19. We actually don't know how much time it will be affecting human beings.
And this situation has been insisting people stay at home, as a result, people are losing their jobs, and earnings, shops are shutting down, etc. So we hope that this post will help every people who want to open an online shop or marketplace and earn staying at home.
So if you follow these steps very carefully, undoubtedly you will create your dream marketplace according to your business and earn money online.
Let's see what else you can create with Dokan:
And anything that you want…
These marketplaces can be created with Dokan free. So if you believe that you should try out now, then it's high time to create an online presence and help each other.