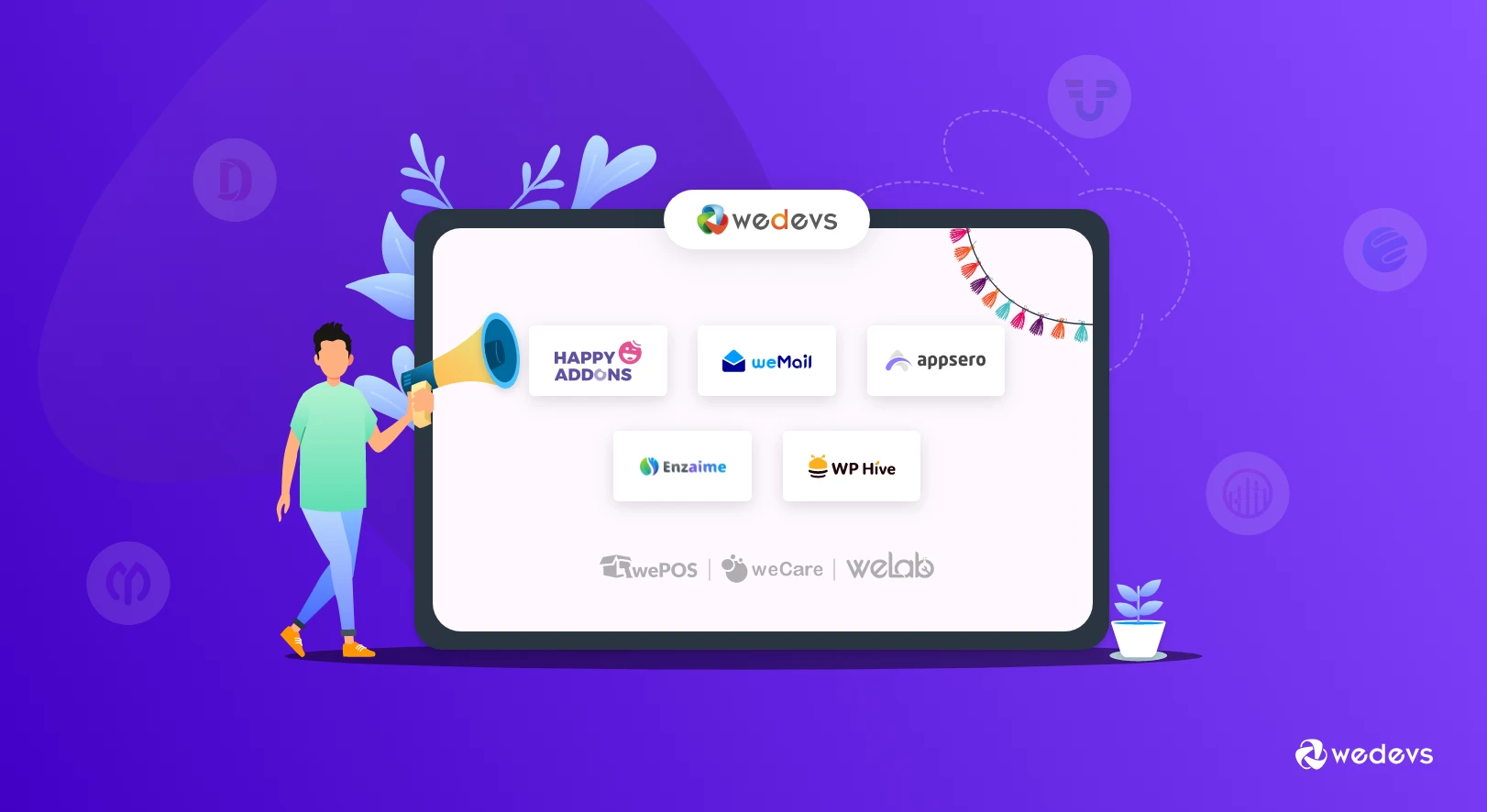 Introducing weDevs' Latest Products: Happy Addons, weMail, Appsero, Enzaime, WP Hive
For the last eight years or so, weDevs has very much made its name well-established in the WordPress arena for being the sole creator of some exclusive WordPress products. During this time of establishment, it has gone through a number of unknown challenges. It has overcome many excruciating hurdles in the past few years to make its journey this far into presenting some exceptional products for WordPress users.
Since the time of its launch, the company is constantly trying its level best to develop innovative WordPress products. And now after all these years, weDevs has become a company that is known to be an exclusive WordPress plugin innovator that streamlines small businesses & solves problems of companies all around the world. All its plugins are now being proudly used in over 160 countries and the active user-base has gone past 100K recently.
As a part of its continuous contributing agenda for the WordPress community and its users, weDevs has taken up a few new exciting projects in its hand last year. Many of you who follows weDevs closely probably already know about those projects. But for those who don't today's post is dedicated towards them. In this post today, we will be officially introducing the newest launches to its valuable users, readers, and its potential clients around the globe.
So without wasting any more time, let us all find out what weDevs was up to in the last year or so.
Presenting The Latest Ventures of weDevs
Happy Addons

When it comes to building your favorite or professional website, we are always very particular and excited about it. And we always want our website to look the best. Once upon a time designing your desired website was always a complex and time-consuming thing to do. But nowadays website designing platforms like Elementor get your job done better and faster than any other tool out there.
And in order to enhance the ability of your website building capabilities, weDevs has presented you with Happy Addons. This is the most complete Elementor based addon with unbelievable features, widgets, and other web-building functionalities. Simply use it to take your web decorating experience to a whole new level.
Product Highlights:
Unique Elementor widgets
Preset for pre-made designs
Cross-domain copy-paste
Unlimited section nesting
Attractive floating effects
Happy clone & live copy
And many more
Related Article: Why Happy Addons Is the Most Unique Elementor Addons Out There
weMail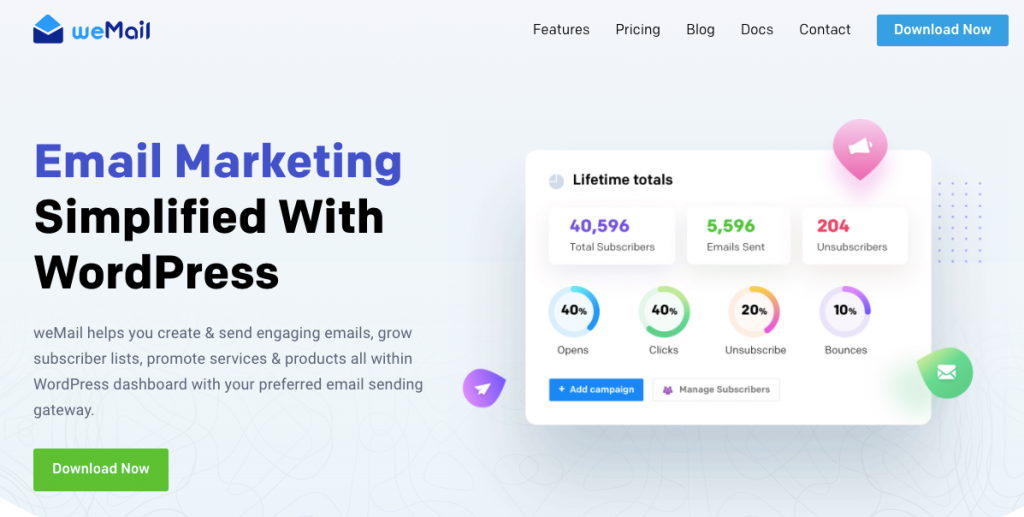 Nowadays we cannot imagine our business without implementing the strategy for effective email marketing. When you need to reach your clients or potential customer on a personal level then email marketing is the single most powerful way to get closer to them. Moreover, it is definitely the best way to keep your brand connected with your targetted group of customers.
So in order to provide the business-minded people with the perfect solution for their email marketing practice, weDevs has launched its very own email marketing solution tool, weMail. With the proper utilization of this tool, you can simply expect to boost your ROI. More essentially you will be able to run customized promotional campaigns, maximize revenue as well as generate 360* reports with tracking.
And in case you are looking for a cost-effective solution that would enhance your email campaigns then this is surely the tool for you as you will be able to send and manage the first 25k emails to users for FREE with third-party email sending gateways like SendGrid. So in short, the tool comes with everything that you need to perform successful email campaigns and that too at the most affordable cost possible.
Product Highlights:
Cost-effective & user-friendly
Compatible with popular email sending gateways
WordPress integration option
Details email related analytics
Email contacts with opt-in & embed forms
Double opt-in & redirection
And many more
Related Article: Why weMail Is A Powerful Yet The Most Cost-Effective Email Marketing Tool Out There
Appsero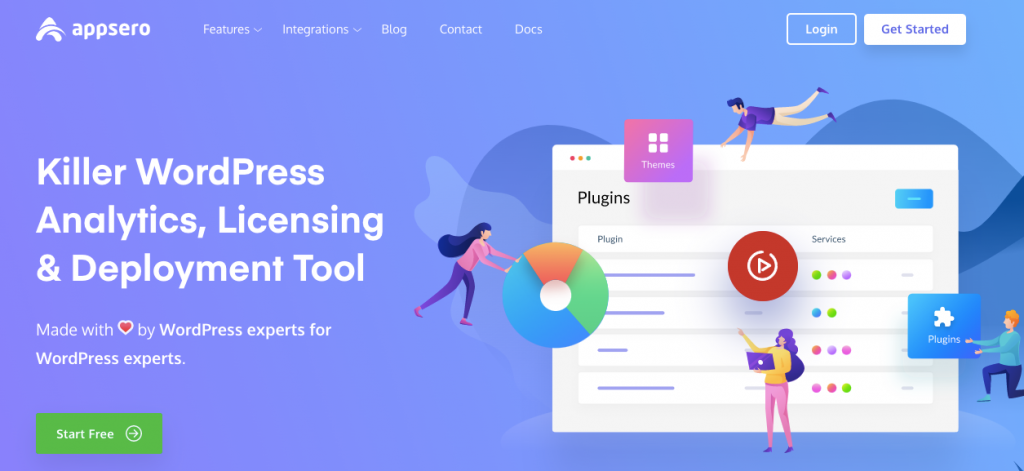 For startups or small-sized business owners, an effective open-source software license manager can be a big help for them, as this makes the work of the developer a lot easier while trying to manage their application's licensing and deployment process. Moreover, identifying the proper analytics relating to the built software allows its owner to take the right step in the future. And not being able to analyze these essential analytical data could very well lead you to the wrong way of managing your software.
Due to the trouble that a WordPress expert has to go through in order to gather analytics or maintain, manage and deploy their plugins/themes, weDevs has finally decided to create, Appsero, an all-in-one platform for the coders, to ease the load of updating, deploying and implementing a plugin/themes licensing service.
The tool, Appsero is filled with innovative features & cutting-edge technology to make your complete software licensing and deployment process automated. Not to mention its ability to yield helpful advanced analytics regarding your plugins/themes that enable you to take the right decision at the right time.
Product Highlights:
Comprehensive software licensing, analytics & deployment
Automatic software deactivation responder
Real-time customer analytics of WordPress themes & plugins
Auto software update deployment
Themeforest, WooCommerce, Easy Digital Downloads integrations
Hassle-free payment option for seamless payment processing
And many more
Related Article: Why Appsero Is The Best Software Management Platform For WordPress Developers
Enzaime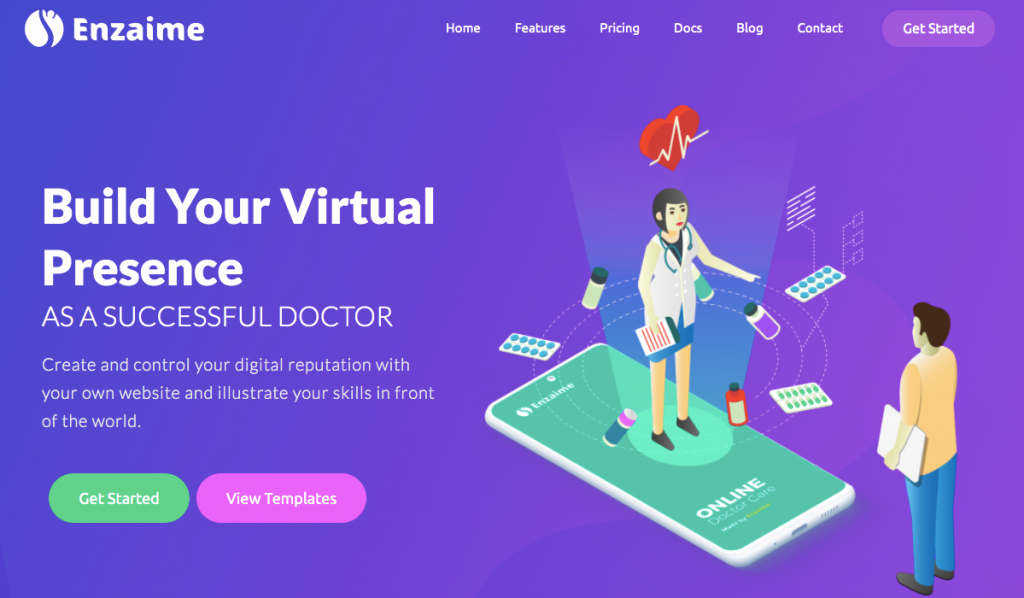 With almost everything going online, medical support by doctors has always been an ongoing demand of the patients. But there aren't too many reliable web-building platforms that dedicatedly provide the doctors to built their website specialized for handling the patients remotely. And we know a professional medical website can bring desired traffic and patients only if you design and implement your strategies in a smart way. Taking online appointments, payments, or providing customized patient forms effectively through any online channel was never an easy task altogether.
But now, there is nothing to be worried about. Keeping the everlasting struggle of the troublesome online appointment process of doctors in mind, weDevs has decided to present Enzaime, a dedicated personal web platform builder for the doctors to make their virtual service to the patient more realistic than ever. The solution comes with some highly customizable medical category-based templates & other related website building features that fulfill the need for building a professional website for a doctor in a quick time. So, taking doctor's appointments, online payments, or providing any online medical-related service is made smoother than a pie.
Product Highlights:
Virtual presence designing tool for Doctors
Highly customizable with premium themes & widgets
Most simple drag & drop website builder
Online patient appointment & payment collection
Complete website insights report
Sms & email notification service
Online patient form
And many more
Related Article: Why Enzaime Is The Must-Have Tool To Restore The Impression Of Doctors
WP Hive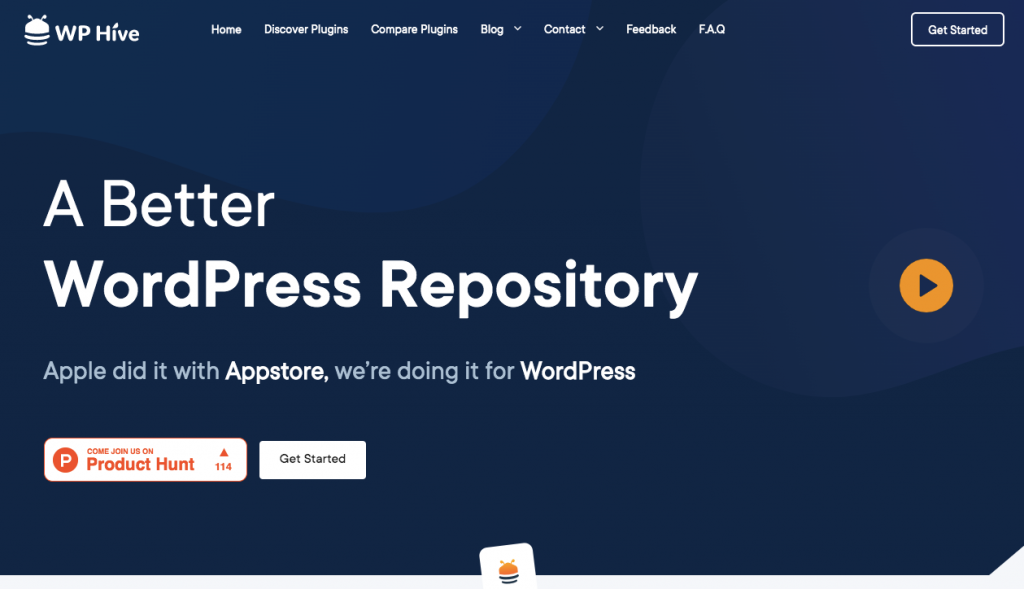 There was a time when getting the right insights and authentic reviews of WordPress plugins or themes was a tough ask for all the potential users. People nowadays look for a comprehensive comparison between plugins that help them make the right decision regarding whether to choose that application for their business or not. The right information whether it is via blog, test results, or side-by-side comparison of their preferred plugins is always what a potential client seeks.
And so keeping this demand in mind, weDevs has launched, WP Hive, a complete WordPress based plugin repository where getting the right information & comparing your desired plugin is just as easy as walking in the park. Simply browse through the site to explore the best blogs, plugins reviews, and above all make side by side detailed comparison of more than 50k WordPress plugins.
Product Highlights:
A complete WordPress plugin comparing platform
Explore new plugins and updates
Extensive dedicated plugins/themes reviews for better decision making
Data-driven plugin insights
Exclusive category-wise plugin/themes related blogs
And many more
Related Article: Why WP Hive Is A Better WordPress Repository For WordPress Users
What's More in Store?
wePOS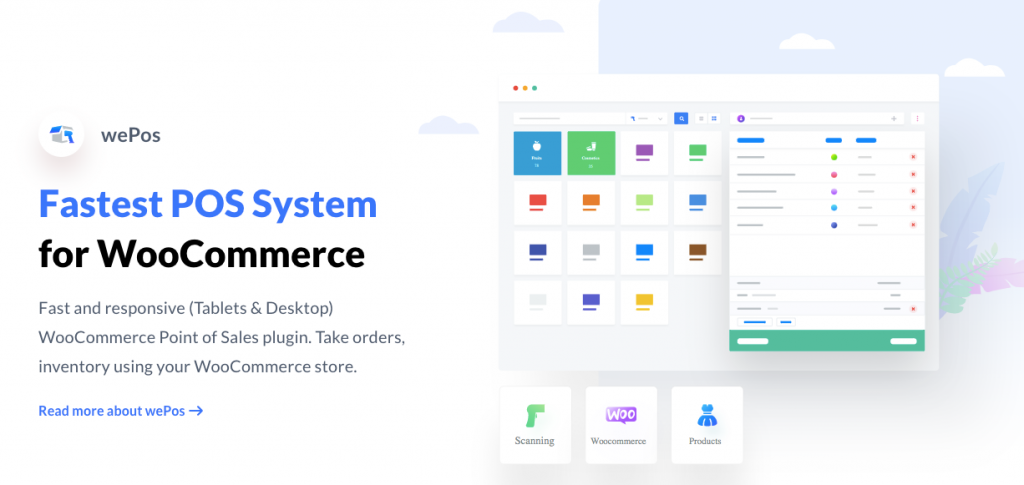 For any e-commerce store, tracking your real-time inventory, customizing features, and taking orders is an integral part. An effective Point Of Sale (POS) system can be the solution to being able to manage all that. It is no different for the WooCommerce store. And there is a high demand for such technology now in every marketplace and store.
So in order to provide an advanced Point Of Sale system for WooCommerce, weDevs brought to you wePOS, an easy-to-use POS system that performs secured and faster point of sale action for any outlet and counter management activities of sale. The system is developed to be fully safe & secure with a fast responsive design that uplifts your business process saving you valuable time. You will no longer need to manually handle your sales for your WooCommerce store ever again. The only WooCommerce based POS system that efficiently improves your store's sales management & reporting.
Product Highlights:
Complete web-based point of sale system for WooCommerce
User-friendly & lucrative UI
Multiple live cart management
Easy deployment & operation process
Advanced receipt generator including tax calculation
Unlimited outlet & counter management
A secured login option for the cashiers
And many more
Related Article: Why wePOS Has The Potential To Become The Best POS Plugin For WooCommerce Store
weCare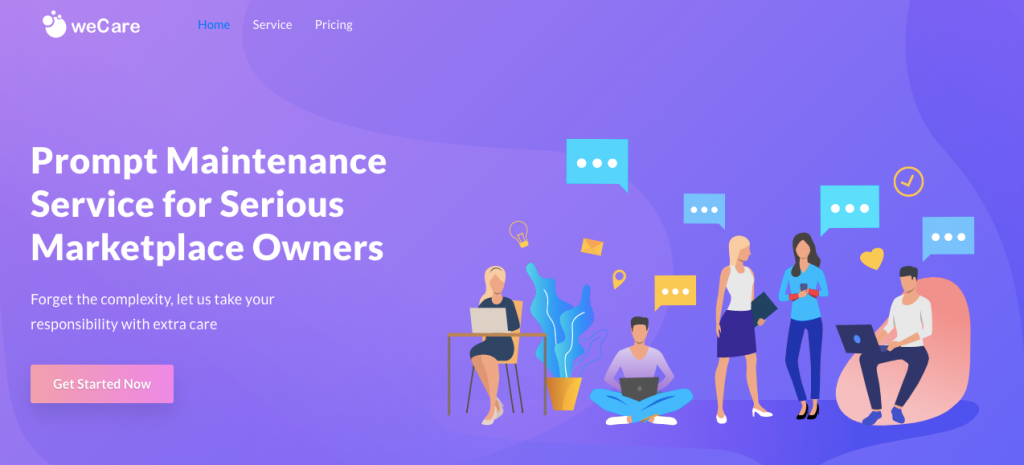 Are you interested to become a marketplace owner? But you are too skeptical about going through with it as you feel managing a full-fledged online marketplace is too complex. Or you already have a marketplace with plans and limited funds to invest in it but don't have the time and resources to maintain it all by yourself. So how would you feel if we tell you, now you won't need to worry about any of your maintenance costs but yet you can still run your own marketplace successfully.
Yes, you have heard it right, weDevs, in the form of weCare bring to you a one-stop marketplace maintenance service station where you will be less worried about your marketplace's maintenance but more worried about the profit you are earning from it. Meaning now you can simply lay your complete e-commerce site's maintenance responsibility to the shoulder of an experienced team of marketplace management expert.
Don't worry you will still have full control over your marketplace, the team will only help you manage and maintain your website with all the technical and development support. Just imagine the cost you are going to save for not needing to spend it over hiring some expensive team of developers and support staff to maintain your marketplace.
Product Highlights:
An all-inclusive e-commerce business management service
Website, Theme, Plugin & other related update services
Fix security issues & ensure proper maintenances service
Ensures regular backup of your WordPress site
Website performance optimization service
And many more
Related Article: Why weCare Is The Best WordPress Marketplace Maintenance Service
weLab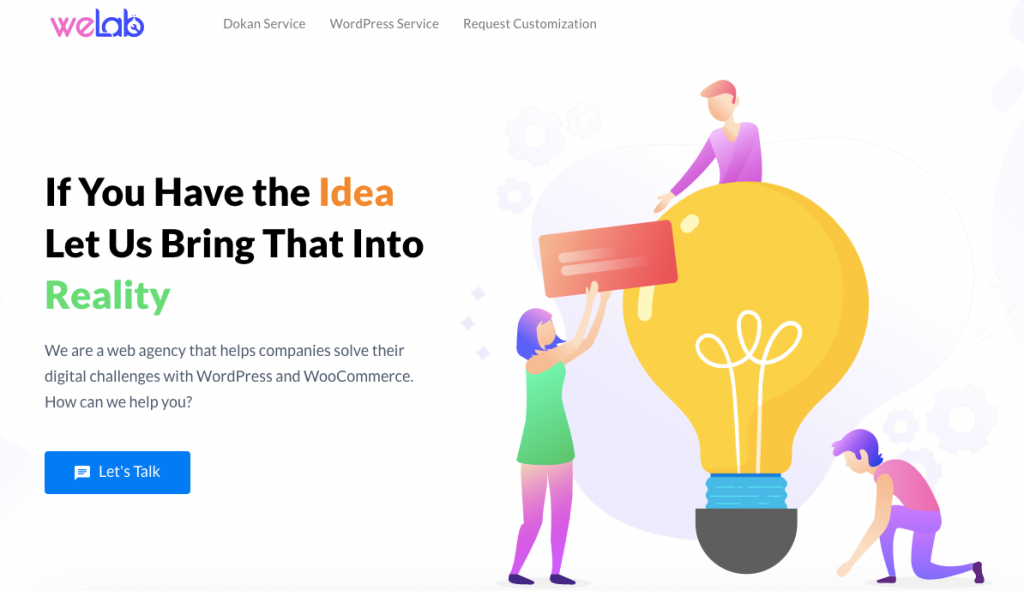 Every WordPress projects require full-on development and technical support to sustain for a long time. People nowadays are filled with ideas but are too confused about how to approach and utilize it. Not everyone is confident enough to go on with a custom project due to their limited knowledge of its website building. Moreover many people even need to hire developers to extend the capabilities of their chosen website.
With the rise in demand for web development services in relation to WordPress and WooCommerce based custom projects, weDevs has introduced its new service in the skin of weLab. The sole purpose of this lab is to ensure the ideas of its clients to be shown with the right scope & direction. Get to develop any kind of commercial or personal WordPress website as per your requirements. And you can get it at the most affordable price you can ask for. Not just websites, its services also include developing custom plugins and themes for WordPress. Whether your project is old or new, it provides you one-stop service starting from your custom plugins, website, themes development. You can use its service to fixing any issues related to them from top to bottom.
Product Highlights:
Resolute any digital issues of WordPress & WooCommerce site
Develop a complete custom project in WordPress
Consultation with skilled developers & WordPress experts
Uninterrupted technical support 24/7
Full service at a very reasonable price
And many more
Looking Back At All Its Popular Creation for WordPress
With the continuous goal of wanting to make WordPress and SaaS products help scale up your business, weDevs started its journey of developing some mind-blowing plugins for WordPress in 2011. And from the time of release, each of the products developed so far has experienced tremendous successes worldwide.
Those of you who already know weDevs are probably already familiar with all its flag-bearing solutions for WordPress. But for the new users let's just quickly recap all its other flagship products that have brought weDevs this far into being one of the top WordPress-based product developers in the world.
weDevs Now Can Dare To Dream Bigger Than Ever
The sky is the limit when it comes to dreaming with the projects and its talented teams that weDevs is currently working with. Just like now, in the future also weDevs is all determined to provide its users with top-notch scaleable custom WordPress-based PHP applications at the most competitive price possible.
Moreover, here at the company, it focuses on creating all its applications following the best practices and latest development trends worldwide. It also tries to maintain the highest standard when it comes to coding and developing its plugins and web-based applications. And this wouldn't have been possible without its highly prolific team's support behind it.
We are now a huge team of 70+ highly skilled individuals. The whole team is well-groomed in their respective fields of expertise. And with this capable and hardworking team, weDevs now can definitely dream to conquer the world one day.
If you have any queries or suggestions regarding any of the weDevs' plugins or applications (old or new) then feel free to reach us to our dedicated support team.
So what do you think of our new products? Found anything exciting about them? Do share your thoughts in the comments below.