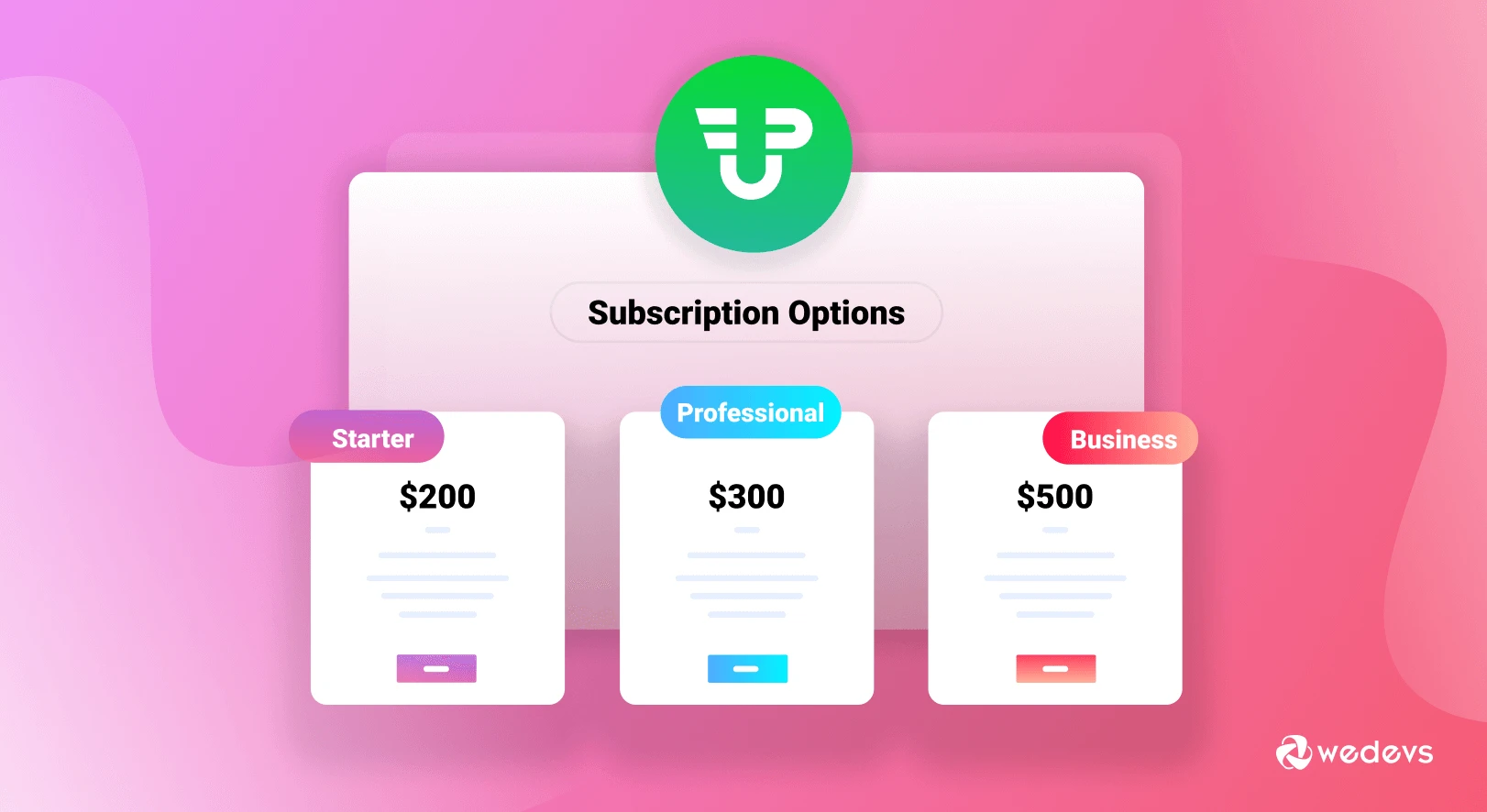 How to Name Your Membership Levels in WordPress
A membership or subscription-based website is a great way to build your online community and generate revenue. Since more people are getting into this business, it's safe to say that the world of membership sites is quite broad. To stand out from this crowd you must make your users' journey remarkable. One good way could be naming your membership levels in an attractive way.
Instead of using common names like Standard, Premium, Gold you can mark them with a unique flavor. Such as Insider, Elite, VIP, and so forth.
Naming membership levesl is incredibly important especially if you're creating an interactive online community. Users pay attention to those names while they're actually deciding whether or not to join your community. Since facilities often differ based on the membership levels. Thus the names should give an instant glimpse of the package that influences people to enroll.
This guide shows you how to name your membership levels in WordPress along with some creative naming ideas and helpful examples.
Be Creative with The Membership Level Names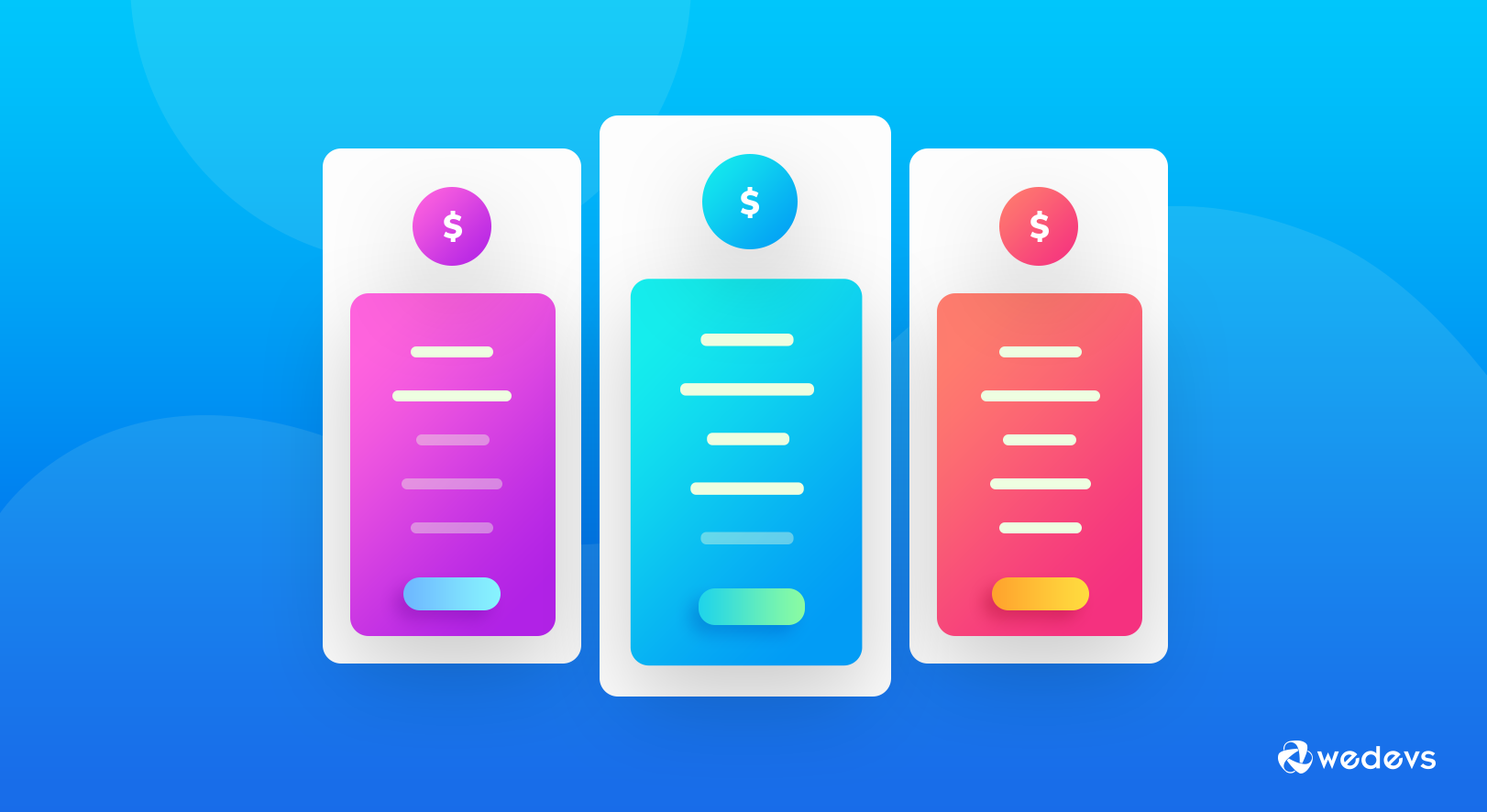 While someone intent to join your membership site or any subscription tier, it's important to make them recognized in a unique way. Even better, use some attractive names aligned with their interest. This will boost their curiosity and influence them to join your community.
1. Price-Based Membership Level Names
If you're running a premium membership site, then you can easily break each tier down by price. In fact, subscription services prefer to select the membership names based on the price. Price often goes hand to hand. However, with a long-term membership, one can save a handsome deal. In general, service providers select the membership plan names based on the billing frequencies.
For example, the famous US-based chain fitness center 24 HOUR FITNESS has a three basic membership plan, detailed for their billing system.
Its names are clear and concise. Annual indicates for 12 months; monthly indicates for one month while limited-term is less than one month.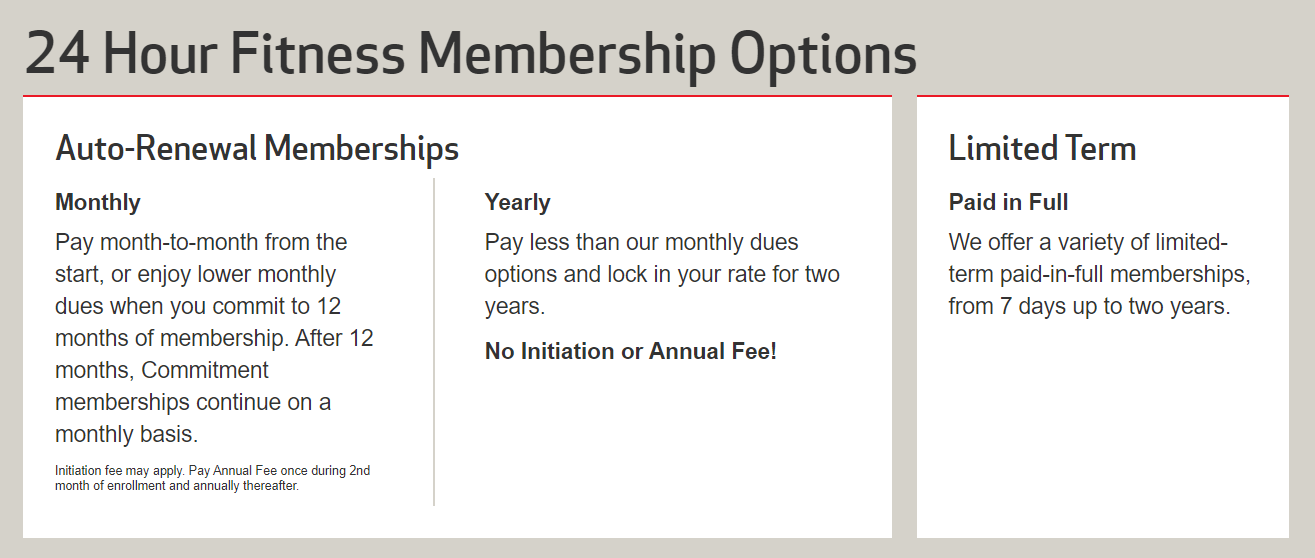 Now, your service plan names could be weekly, fortnightly, monthly, quarterly, annually, etc., based on the service you provide.
2. Skill-Based Learning Memberships
Mostly the certification courses prefer selecting names based on skill level. Besides price and numbers, skill set becomes crucial for naming these memberships. Often the high-level curriculum contains advanced techniques while the price is also higher than entry-level courses. In addition, a location-based facility like the classroom or remote also influences the naming and price.
For example, the famous ruby programming from Certstaffix has a two membership plan named Instructor-led Courses, and Self-Paced eLearning based on the skillset and location.

People use several techniques to naming the skill-based membership plans like entry, intermediate, expert, legends, etc. While selecting a name, the intention focuses on the suitable level of learners.
Also Read: Top 7 WordPress Membership Plugins To Ensure Your ROI With Proper Security.
3. Interest-Based Membership Level Names
Product or service selling businesses often select membership names based on benefits. These benefits mostly come on customer's use after selecting the membership plan. Some offer points, some others offer miles while others offer a money-back, etc. In recent times, interest-based membership surrounds us.
For a quick example, the world-famous 5-star chain Hotel Hilton offers four distinct categories of membership. The memberships are member, silver, gold, and diamond. Once you take a membership plan, you will get reward points on each dollar spent in any Hilton Outlet.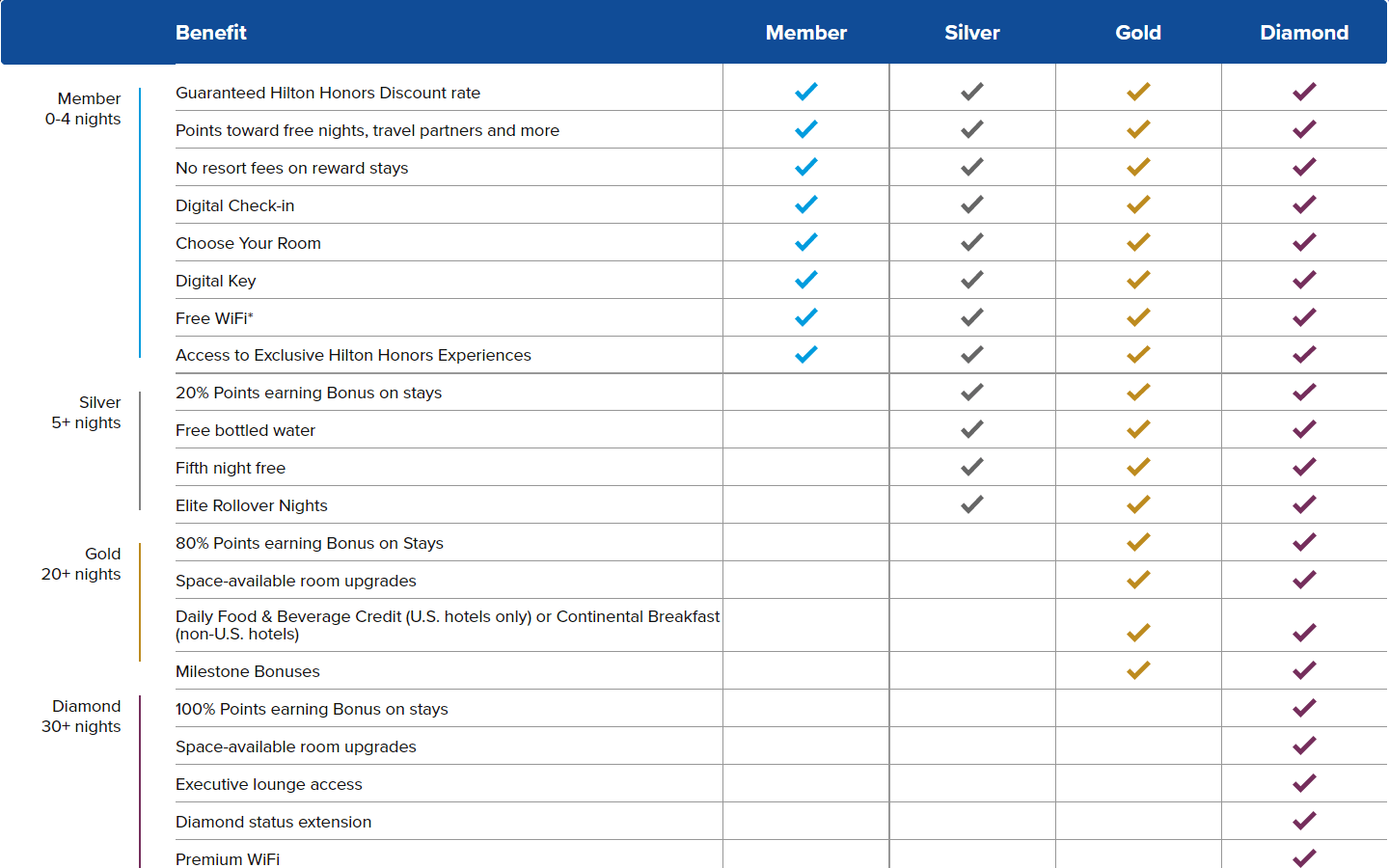 Often businesses select the name based on costly metals that starts from cheap one and ends with costly one. The interest-based plan focuses on the status of a customer. You can also select interest-based membership names like Gold, Platinum, Titanium, etc.
4. Time-Based Membership Level Names
Most mobile companies, internet providers use time-based membership names. Fitness clubs also offer time-based membership plans and select their names accordingly. The membership plan focuses on the schedule like office time, day time, night time, etc.
The peak and off-peak hour concepts are also famous while naming time-based membership. Days of the week may be the basis of these membership plans.
A suitable example could be the famous US-Based fitness center West Woods Health Club. They offer flexible time-based plans to health-conscious trainees. They have launched three unique time-based membership plans that are Off-Peak, Flexi, and Weekend.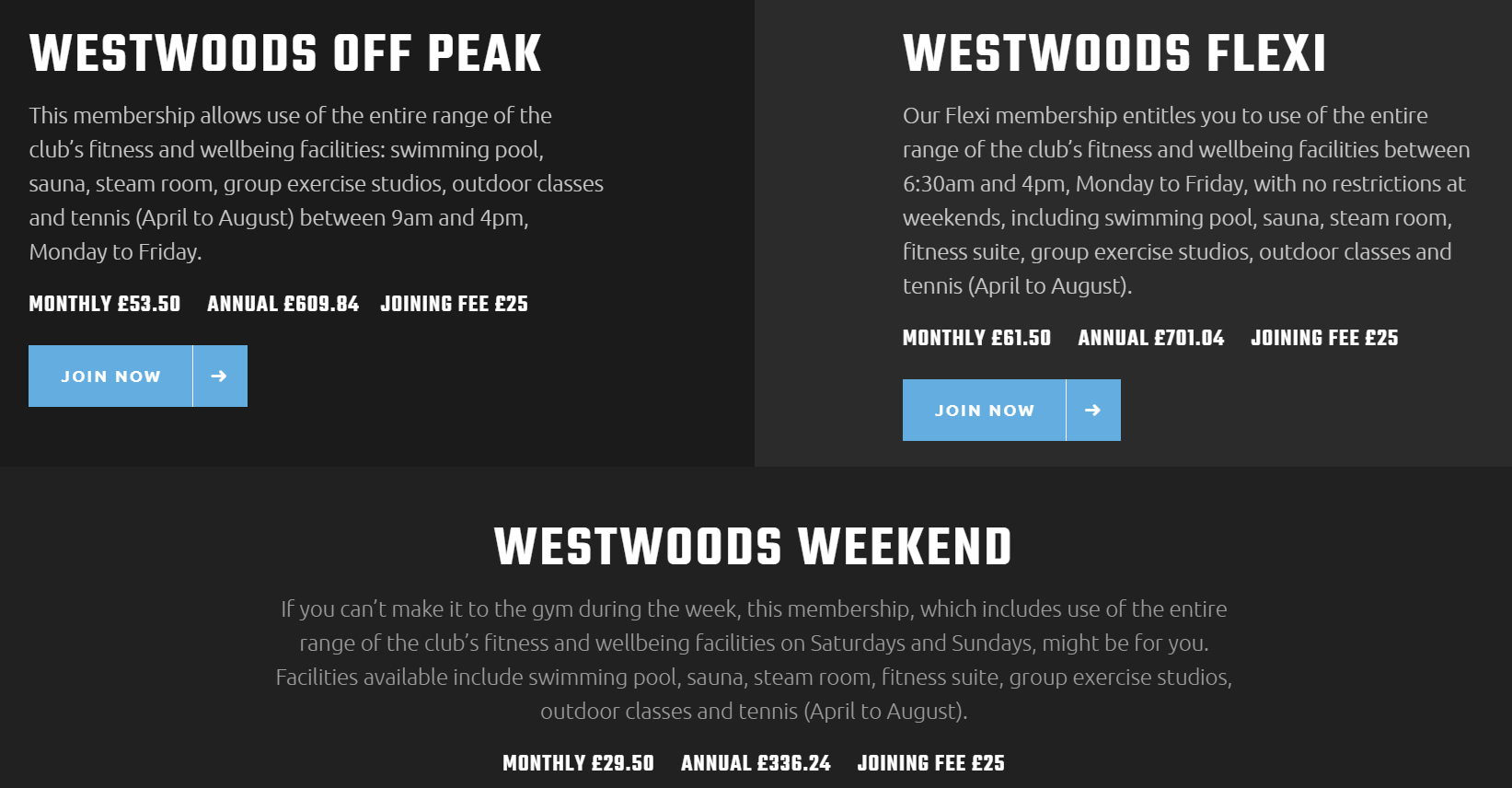 However, you can choose something new for your offers like nighttime, anytime, office time, etc.
5. Membership Level Names Based On Content Access
Software and websites offer memberships based on access to the contents. Therefore, the names are focused on content accessibility. At the entry-level plan, offers include a few usages. But at an advanced level, they allow even modifying the source codes.
Microsoft 365 for Business may be a perfect example of this type. Microsoft Corporation selects their membership plans names as Basic, Apps, Standard, and Premium. While the basic includes some cloud-based applications, premium includes all the Microsoft Office products with Cybersecurity and device management.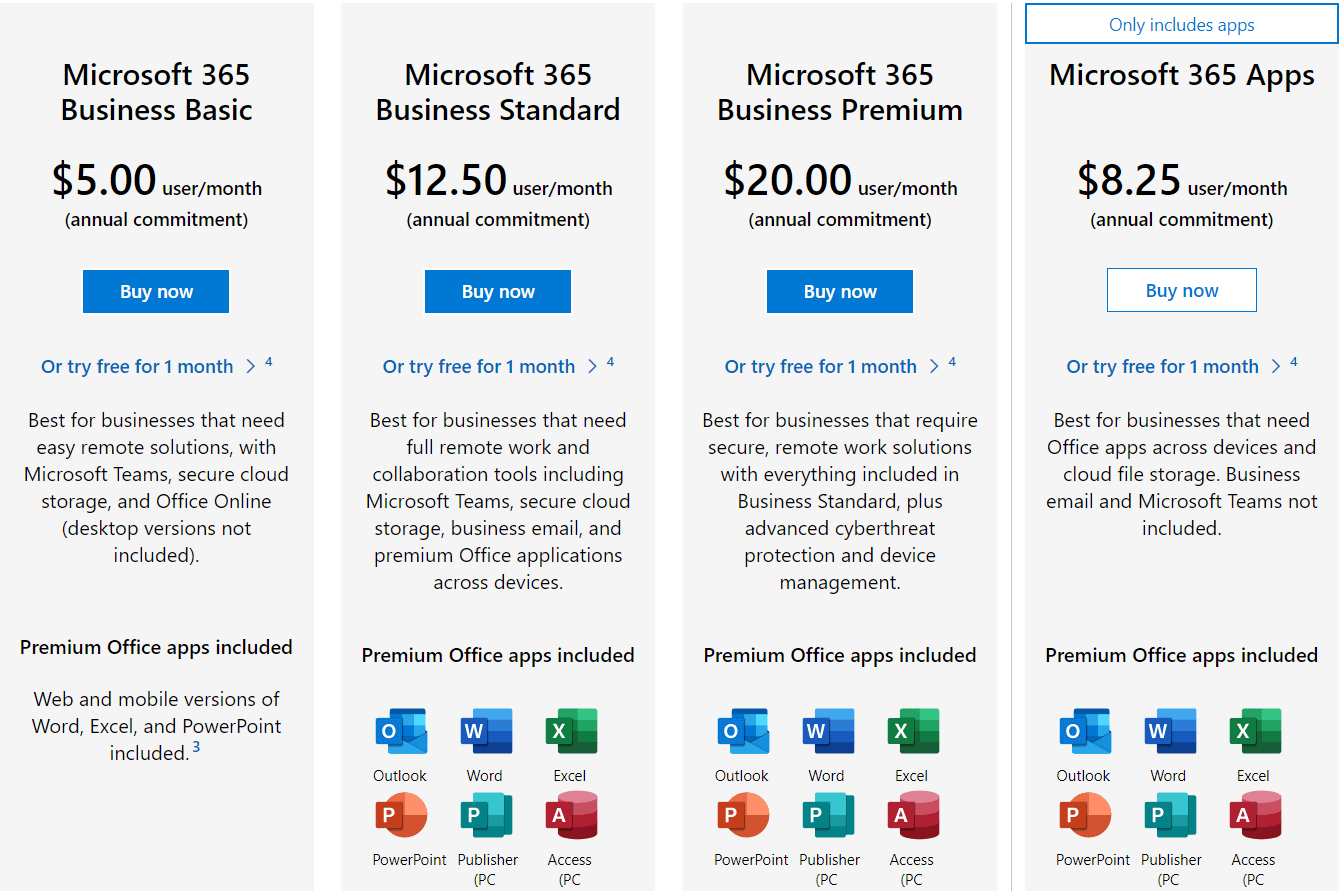 However, you can select a wide range of names based on the level of access you are offering to your users. It could be classic, pro, and pro-plus, etc.

6. Membership Level Names Based On User Access
Mostly the user software or various OTT platform provides user access based membership plans. The names are often chosen based on their usability and the number of allowed users. Some offer single-user permission to a single device when others permit multiple users with an additional element.
The classic example of this type must be the membership plans name of the most popular OTT platform, Netflix. They have four membership plans which are Mobile, Basic Standard, and Premium. Mobile is a device-specific plan, while Premium permits multiple devices for multiple persons.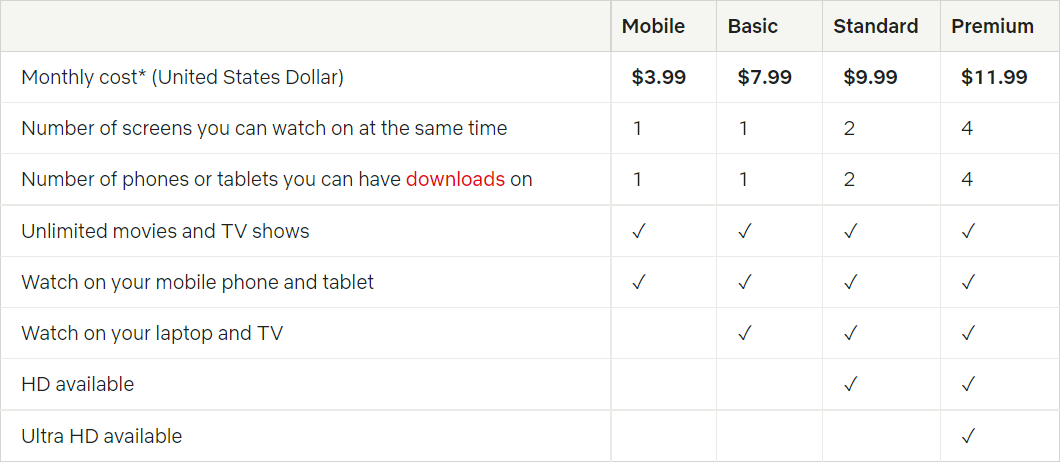 Businesses use few other techniques of naming their membership plans like 1 to 1, 1 to All, All to All, etc., where 1 to 1 means one user in one device. You can select your name based on allowed user access.
How to Name Your Membership Levels in WordPress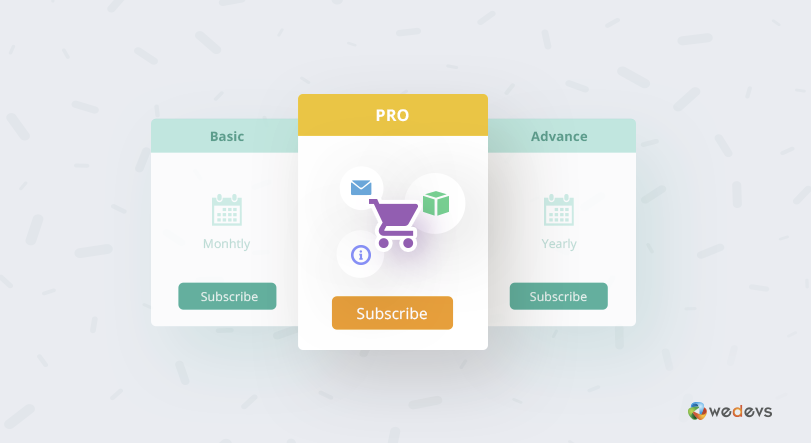 WordPress empowers its users to build all types of websites with zero coding knowledge. Using helpful plugins you can also launch your own community website in less than 30 minutes. WP User Frontend is a frontend builder plugin that allows you to set up a membership site or subscription website with minimal effort. It simplifies your idea on how to name your membership levels that spark your visitors' curiosity.
Let's walk you through the steps to name the levels in your membership website:
To create a subscription pack, just go to WP-Admin → User Frontend → Subscription → Add Subscription

Include your subscription details such as name and pack description.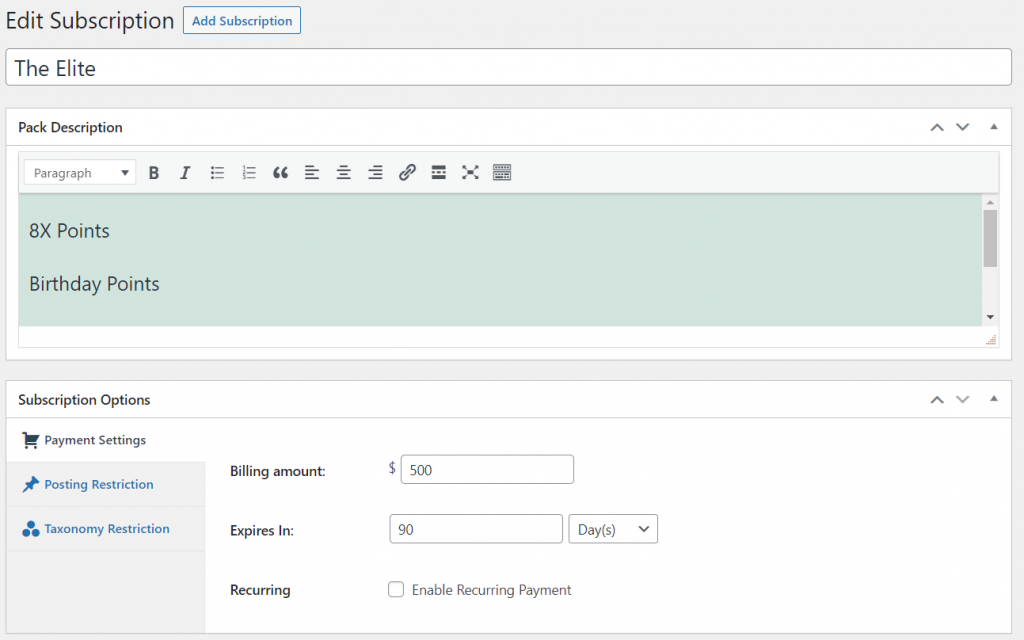 Here you get the options to add the billing amount and the validity of the pack. Define the expiry date in day, week, month, or year. Also, you can configure a recurring payment model for your Subscription pack.
Switching the tabs Posting Restriction & Taxonomy Restriction you can customize your new subscription pack. And impose the rule according to your business model.
Here we've created 2 new Subscription Packs- The Elite & The VIP and include the package details.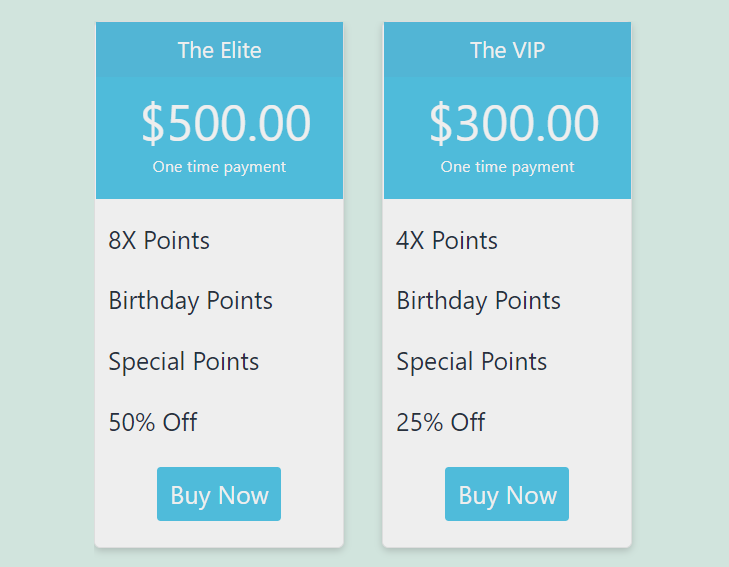 Check the full documentation of Subscription & Payment right here.
Organize Your Membership Levels with Paid Memberships Pro
Now you can define the subscription packs to the membership levels of your website.
WP User Frontend enables you to do that with the integration of an awesome plugin named Paid Memberships Pro. It lets you make different membership levels and assign them to different user roles. It's a premium module of WPUF thus enroll in the pro version first. Then enable the module from your dashboard: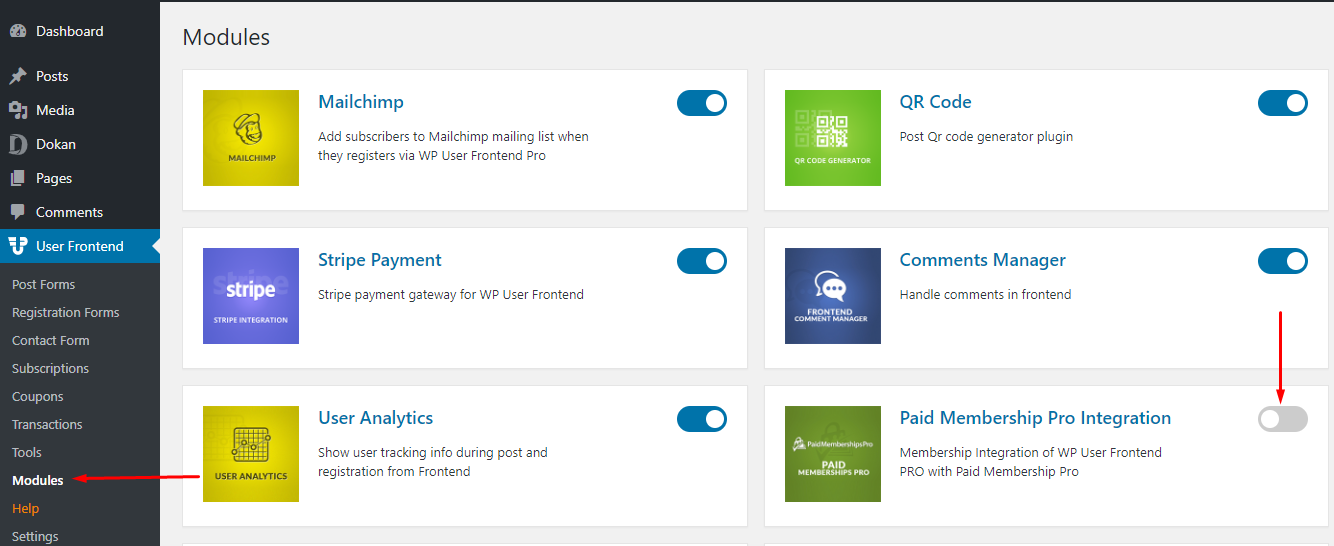 After creating the membership level you'll get the post count option there. Similar to Subscription Package, you can create a membership with pricing and expiration date. Now you get the flexibility to register members or update to a subscription page. Finally, turn on Charge for Posting and Force Pack Purchase from WPUF Settings.
Check the full documentation here! Or go through the video tutorial for a better understanding-
View All WP User Frontend Pro Extensions →
5 Real-Life Examples of Creative Membership Level Names
Now you know how to name your membership levels. Here you can check the examples of renowned brands who set their Membership Level in an attractive way.
Nanoe
Nanoe is the most pronounced name for donors, aid leaders, and volunteers. It starts the personal development with training people that changes their views about the charity. Also, it helps people to realize what non-profits are. They also explain to people how to raise funds and get connected with the funders.
They offer three types of memberships which have a yearly payoff. But, the vital thing is about their membership names. They are practitioner, organizational, and enterprise. These names are unique. It presents the professional charity dealing they offer.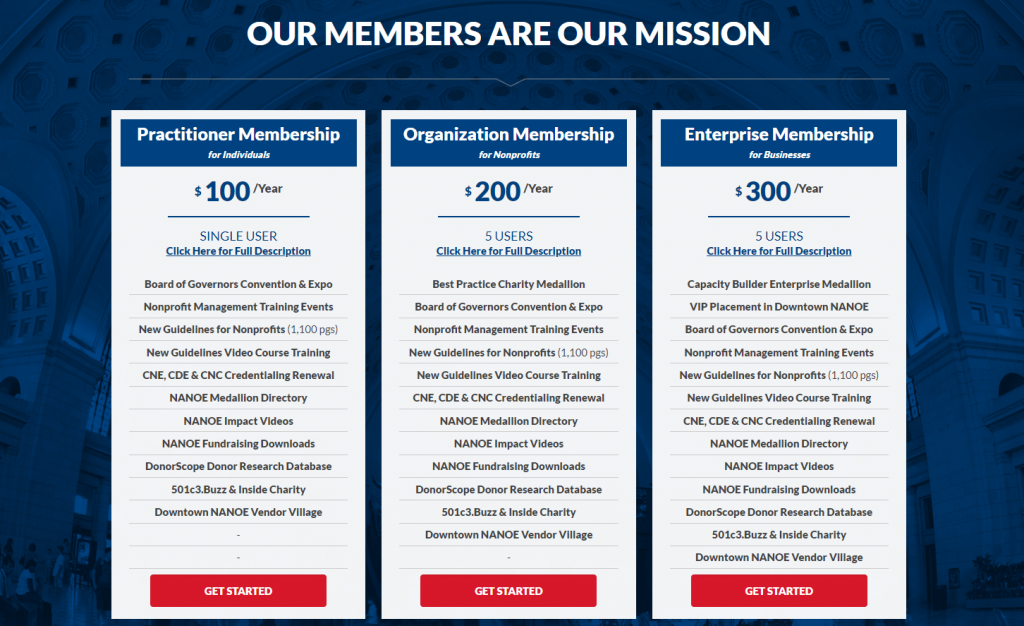 Hive Annual Membership
The Hives is an online social engagement system for the citizen. It is based in Cincinnati. They connect people by dividing into small groups or class. Workshops and events are also offered choices. It shows implicitly busy citizens for the retreat from their daily life. They help people to open up their minds for society with whatever they can.
They offer three membership plans which include individual, dual, and pay it forward. In the naming, they showed their creativity. These names are not unique but also meaningful. The individual is perfect for you, and the dual is suitable for a family. The rest is a good match for offering the others.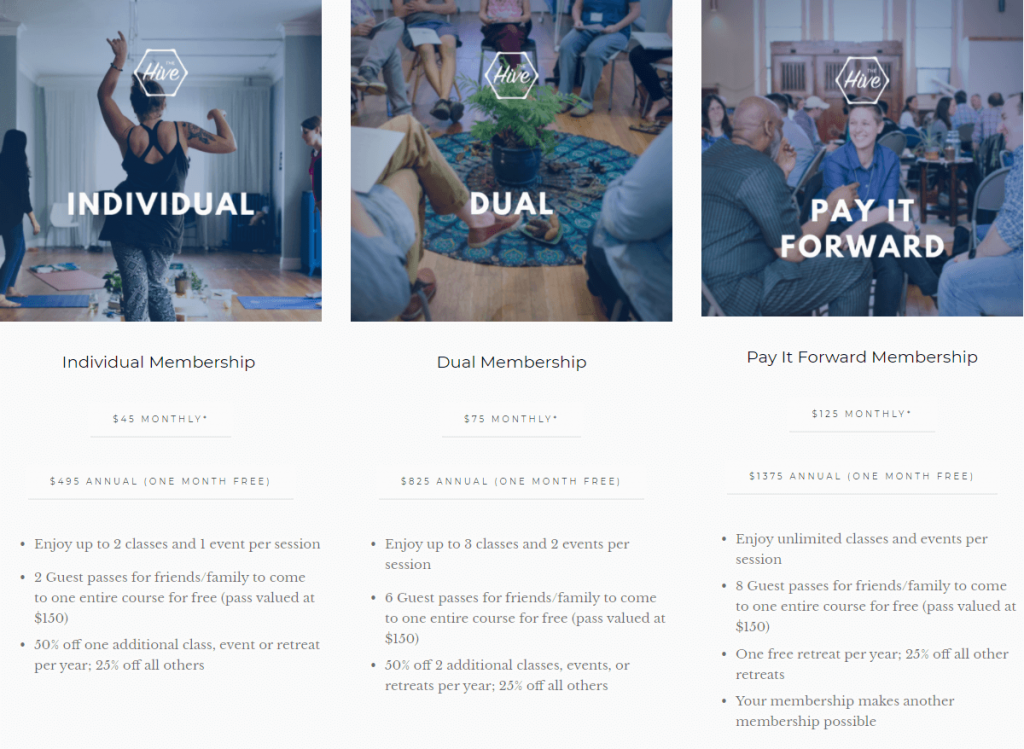 Arbor Day Free Membership Offer
A tree is an oxygen factory. Trees give all the essential elements that are vital for life. But greedy humans already put them under threat all over the world. Arbor Day Foundation is a unique contribution to the world to make it green again. The foundation has a number of activities in which tree recovery and plantation are vital. Tree recovery involves rescue trees after the cyclone.
They offer four distinct membership. All the names are given after a long thought. Thus each name presents unique ideas. The names are 10 free trees, 10 trees for the forest, and 10 trees for the rain forest. The last name supports our program indicates the charity option from people commitment for society.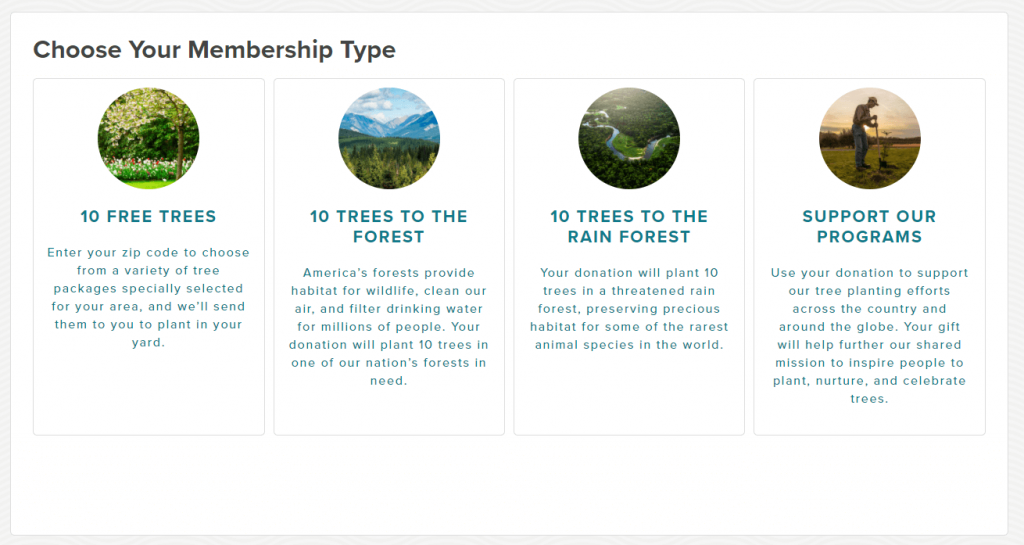 Teddy the Dog's Top Dogs Rewards Program
After getting a new puppy you may intend to enroll it in obedience school. Teddy the Dog defines their programs in a way so your dog can learn new tricks and commands step by step. Here your furry friend will go through a series of levels and finally graduate with the certificate of "top dog".
They arranged their tiers starting as merely House Broken and ending as an envied Pack Leader. Here, customers can collect Bones by successfully completing a number of different actions at their store.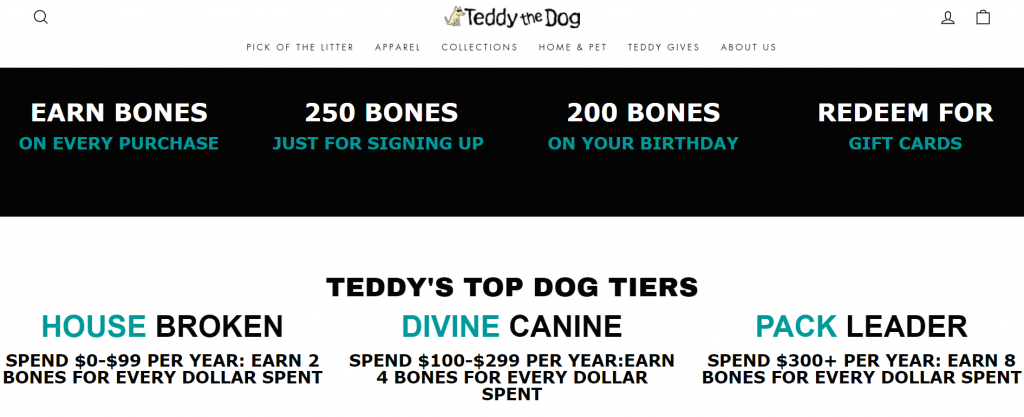 e.l.f. Cosmetics Beauty Squad
elf is a renowned beauty care product company from the USA. They are famous for their eyes, lips, skin, and face products. Their fame makes the world their limit. They believe any face, lips, and faces should be celebrated which forms the company. From 2019, they have shifted into reducing waste creating which saves 650,000 packing waste.
Like their work, their membership offers also come under unique names. These include extra, epic, and icons. The selection of plan names indicates they belong to the beauty care industry. Again, it also indicates that the extra is more than free, epic is better than extra, while the icon is the best.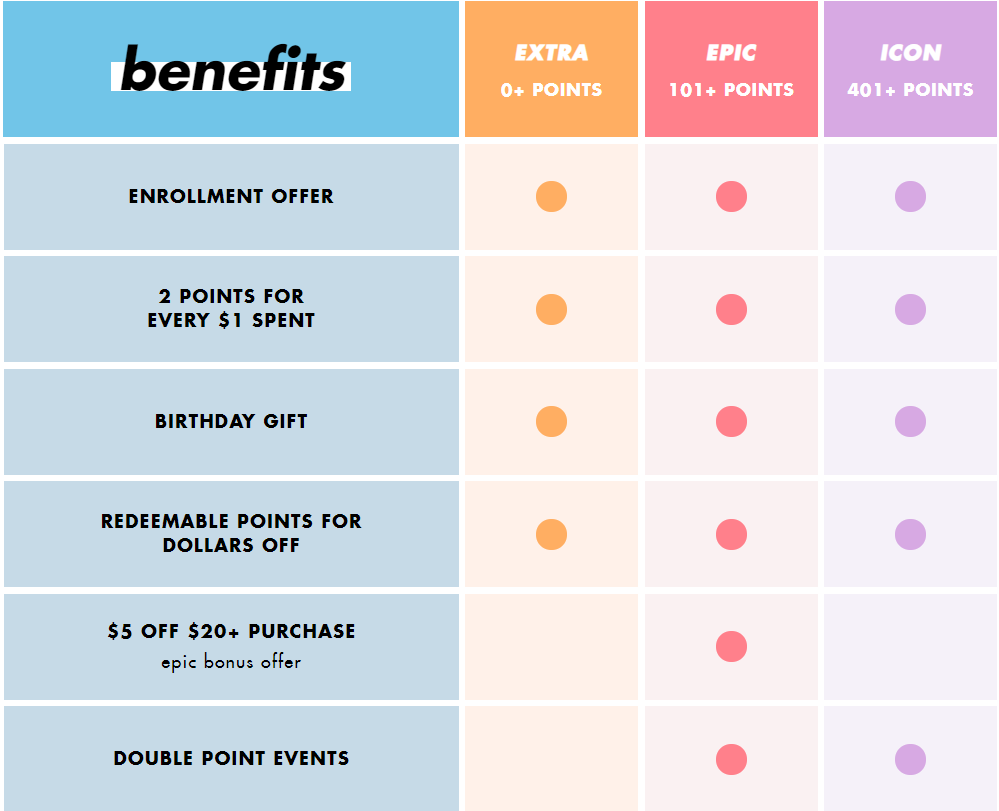 Name Your Membership Levels In Line with Your Brand
Every business has different needs especially when it comes to defining rules or models. The right business model for your business might not be suitable for all. Similarly, the offers you want to describe your audience do not necessarily match others. Plus, to get one step ahead of your competitors you always need something unique and useful.
Considering these factors in mind define different steps of your programs and label the membership packages. For example, you want to name the membership level names based on Physical Facility Access. You can first distribute the facilities based on the levels and then name it in a way that narrates your intention instantly. Such as Makerspace, Fabrication, and Pro.
Do you still have any questions about how to name your membership levels? Ask away in the comments section below!