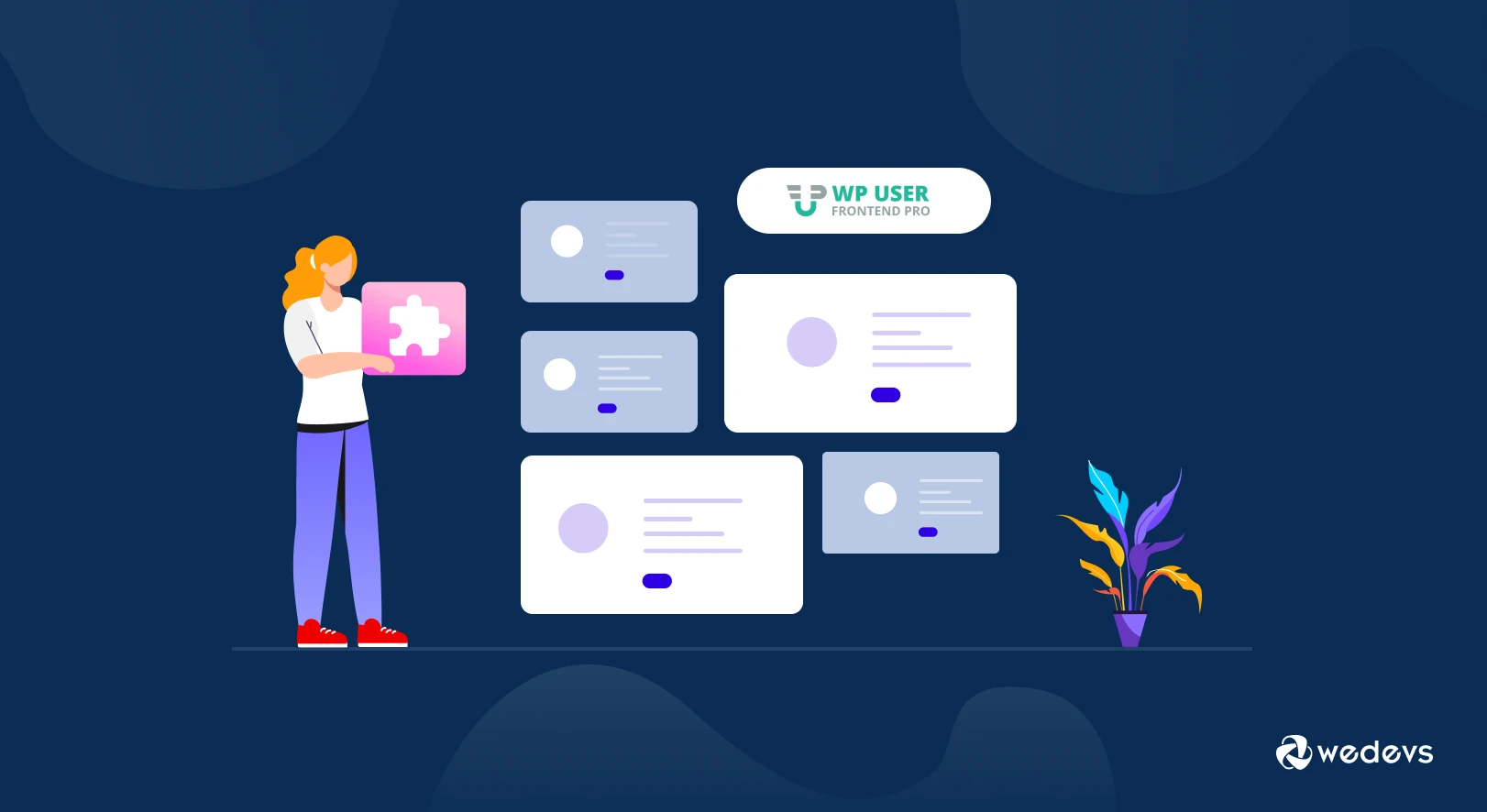 6 Hand-Picked Free Membership Management Software For WordPress Users
A membership website allows you to develop a strong relationship with prospects. According to HubSpot, keeping customers engaged will boost your profitability and relationship growth by as much as 23%.
From generating user engagement to ensuring business growth, a membership website facilitates both the owner and visitor in multiple ways. Such as:
Decreases bounce rate of your site
Increases average time spent on site
Engages users through comments & shares and so on
Luckily, you can create a WordPress membership website regardless of your software expertise. Here we've listed the most popular Membership Management Software to help your business grow.
Are you in a hurry? Have a quick glimpse right away-

Why You Should Invest Into Membership Management Software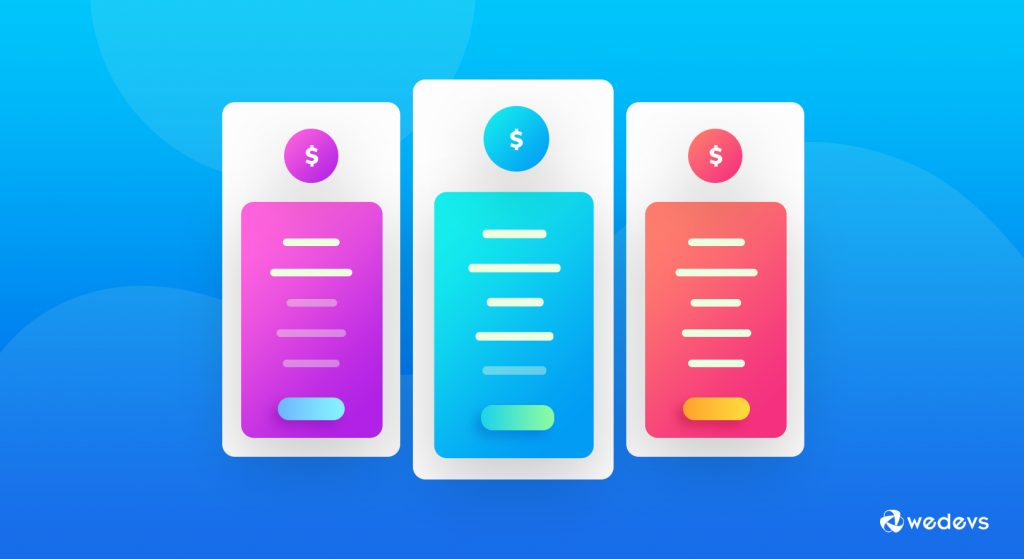 A membership management software helps your online business to grow and expand different opportunities for your registered users. It separates the free products & services so that registered users can access all important content on your site, such as videos, articles, special discounts, etc.
According to the Wikipedia, Membership software is mainly useful for associations, clubs, and other membership organizations with full of functionalities they need to offer services to the paid members.
Apart from giving such excellent opportunities to your paid members, it provides them with some benefits too. Here are they:
Grant full access and authority to registered users
Improves user engagement by creating a content library
Save time on organisational processes
Provides advertising opportunities to your paid members
Increase event registration & attendance
Develop detailed reports & analyses
Read Also: How To Register Guest Users on WordPress.
Top 6 Free Membership Management Software
WP User Frontend
Membership & Content Restriction
Memberpress
Simple Membership
WP-Members Membership Framework
Restrict Content Pro
Below we'll briefly talk about the basic features and functions of these tools. So, you can choose the best one for your membership website.
01. WP User Frontend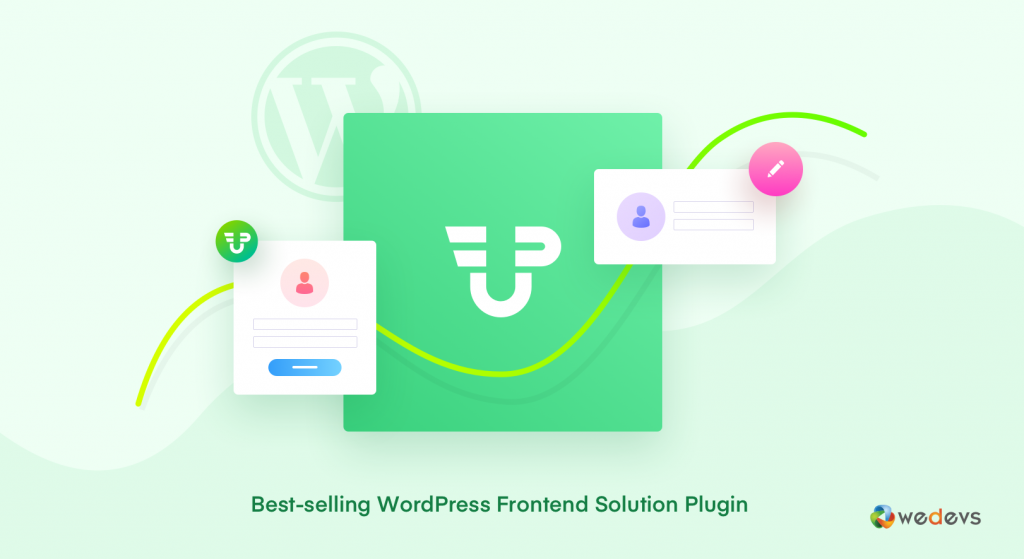 WP User Frontend is a complete frontend solution for WordPress users. It includes all sorts of front-end features to help users manage their site with ease. From frontend submission to managing membership websites, it adds multiple opportunities for users. Such as frontend dashboard, guest posting frontend editor & publishing, front-end uploader for WordPress user profile, etc.
Moreover, WP User Frontend has gained almost 30k+ active installations. It indicates how many users are embracing this plugin as their robust frontend solution. The premium version offers 15+ exclusive extensions to add more advanced functions. You can consider these advanced features to improve your website user experience and improve overall performance.
Key Features of WP User Frontend
Facility to update user profile from the frontend
Flexibilities for admins to regulate activities
Files & attachments sharing oppotunities
Drag-n-drop feature to build instant forms
Guest post submission & content restriction feature
Build customized forms with custom post types
Pricing
Initially, you can utilize the WP User Frontend plugin free of cost since you can get it from WordPress.Org. If you want to use more features & add other extensions, you have to purchase the premium version. In that case, the premium package starts with only $49 per month.
02. Membership & Content Restriction – Paid Member Subscriptions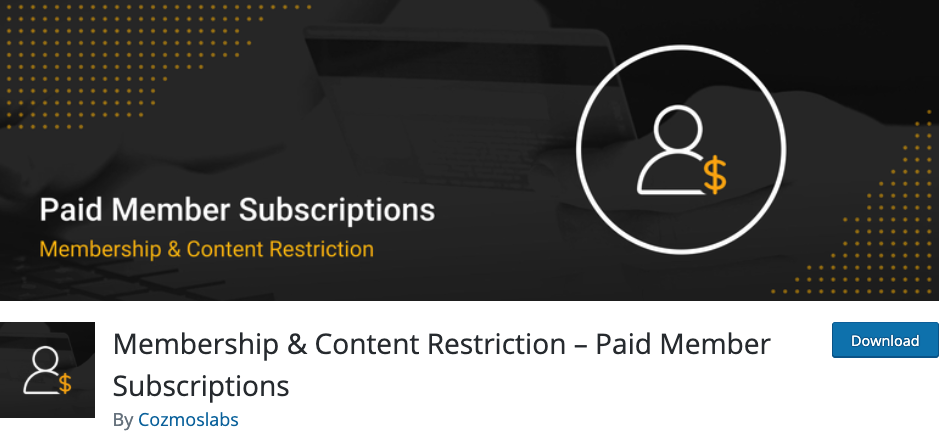 Membership & Content Restriction offers a full-fledged membership solution for WordPress users. Like other membership solutions, it also has some unique quality hallmarks. Such as membership payment gateway, subscription-based plans, restrictions for premium content, etc.
You can easily start working with this plugin. Just create a new page, give your membership site a name, and use shortcodes like [pms-register]. Lastly, publish the page once you're done.
Apart from giving complete control over your WordPress site, it allows you to build a membership website using elegant features. Such as member management, import-export reports, and integration with third-party addons to strengthen your membership management process.
Key Features of Membership & Content Restriction plugin
Facility to manage unlimited memberships
Offers navigation of menu filter
Multiple payment gateways, including PayPal and Stripe.
Global content restriction ability
Content dripping
Opportunity to offering discount codes for rewards & promotions
Pricing
To get started with this membership software, you can download the free version from WordPress. But there are also some advanced features are available in the pro version. To unlock them, you will have to pay €149. In this package, you'll get WooCommerce integration, content dripping, discount codes, and multiple subscriptions options.
03. Memberpress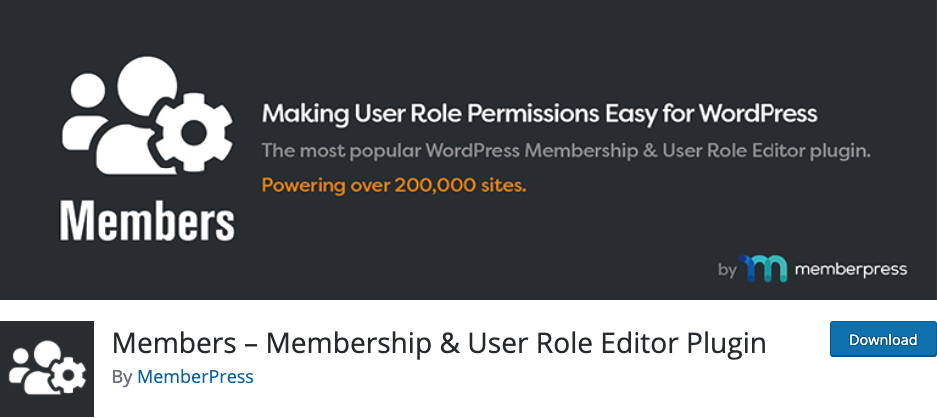 Members – Membership & User Role Editor Plugin is designed by Memberpress. It specializes in managing the paid members and their roles. The powerful tools & add-ons will take your membership management expertise to the next level.
Apart from these features, you can also set the permission on your desired content, provide a simple user interface, give them access based on their subscription. Interesting fact that you can track subscriptions and set a self-service membership dashboard. Therefore, you can figure out the overall performance of your site.
More than 20k+ active installations reveal the story behind how popular this free membership management software is. So let's see what are the basic features you can get with this WordPress membership plugin.
Key Features of Memberpress Plugin
Multiple user roles

Shortcodes to manage access
Secrure your site & its feed by keeping it private
Thrid-party integrations
Manage unlimited members & sites
Pricing
Both free & pro versions are available in this membership software. If you're satisfied with the free performance, you can switch your plan from the free to the pro version. In this case, you have to spend $349 per year. With this version, you can manage up to 5 membership sites and also other third-party extensions.
04. Simple Membership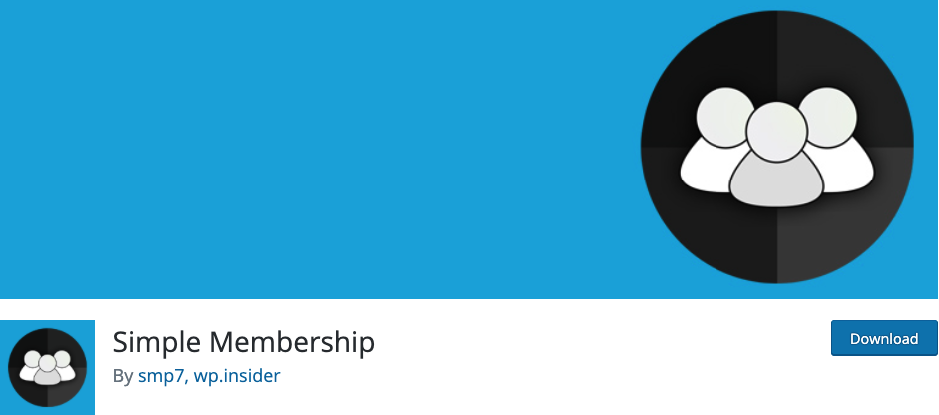 The simple membership software is specialized in protecting your actual content like posts & pages. This way, you can choose your preferred viewers to get access to that particular content. Also, you can utilize the unlimited access feature on your membership website at the time of editing any content. Thus your unlogged-in member could not enter the page till your editing isn't completed.
You can perform all these activities with a user-friendly interface. So your members can easily navigate to your website to find meaningful content whenever they need it.
Key Features of Simple Membership
Unlimited Access Levels
Content Protection
Shortcodes Ready
After Login Redirection
Payment Gateway Integration
Pricing
With this free membership management software, you can initially start creating your membership website. In this case, you'll be able to use it free of cost. To avail of different premium supports & services, you need to purchase them individually. For example, advanced add-ons, features, supports, and quick guides.
05. WP-Members Membership Framework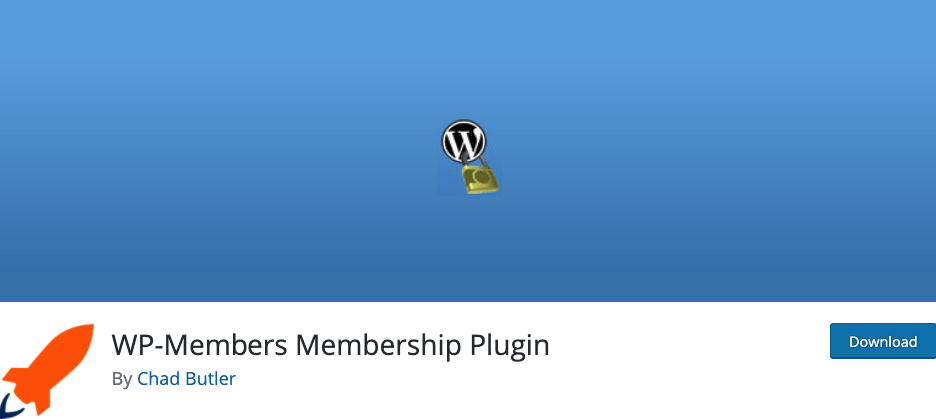 WP-Member is an advanced WordPress membership plugin with many powerful features & functions. Applying them ideally, you can quickly turn your simple WordPress site into a full-fledged membership website. Features such as content restriction, custom registration fields, and different editing facilities.
Besides, you can let your users utilize the frontend section of your membership website. Thus you can restrict your admin's dashboard from random use and keep themselves away from using the backend dashboard. Also, the admin will get a notification if any new user registers in.
Key Features of the WP-Members Membership plugin
Widgets & Shortcodes

Drip Feed Content

Secure Content Protection
Unlimited Levels
Notify admin of new user registrations
Pricing
Like other membership plugins, you can start creating a membership website free of cost. If you want to use some advanced features & add-ons, you'll have to pay $47 per month. In this package, you can use one domain, lifetime support, and updates for one year.
06. Restrict Content Pro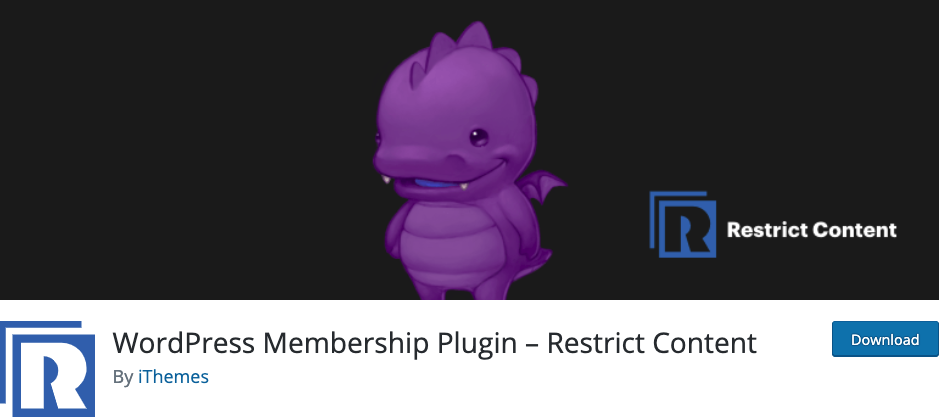 Restrict content pro is another top-notch membership website builder in the WordPress ecosystem. With over 10k+ active installs, it's one of the popular membership plugins for WordPress users. For its straightforward use-case and implementation, users find it quite handy to create their membership website.
Using this plugin, you can define access to posts, pages, media, custom post types, and API requests to your desired members. It gives you complete control over who can and who cannot view content on your WordPress site. Thus the admin can get a clean, simple way to restrict content to paid contributors and receive payments from paying customers.
Key Features of Restrict content pro
Discount Codes
Built-in Integrations
Data Export

Member Emails

Allow new users to self register
Pricing
With the accessible version of membership management software, you'll only get a certain amount of features to use. For advanced features and to add more functions to your membership website, you need to upgrade to the premium version. For instance, you have to pay $749/Year (one-time payment). It will give you a great chance of versatility.
In this package, you'll get 23 premium add-ons, 13 official free add-ons, lifetime updates & services. You'll get a chance to check the capability of this plugin before using its demo version. In that case, you can choose between free and premium subscriptions.
A Quick Comparison of Free Membership Management Software
To get a detailed view of these free membership management software, check out the comparison table below. Here we have highlighted all the essential membership software features. Hence, it will help you to make the prime decision to choose the suitable one for your membership website.
Based on the top cases of the membership software, we have prepared this comparison table:

Considering your budget and needs, now choose the most reliable solution for your business. But before you go, let's have a look at the following article. It will give you an assumption about the importance of a frontend solution for the WordPress site.
Must read: Why WP User Frontend Is Still the Best Selling Frontend Plugin for WordPress?
Few FAQ Answered Regarding Member Management System
What is a membership site?
A membership site has particular sections for members. Usually, members from different countries join the membership website and get their preferred things. For this, they have to pay the fee to join the site. The payment method could be a one-time or a recurring monthly/annually fee to get access to some or all of your content.
What kind of membership sites could I create?
You can create diverse membership websites for your business. Such as premium tutorials, newsletters, magazines, databases, online communities, software, apps, videos, ebooks, audio files, discount codes, fan clubs, consulting, coaching, etc.
Can my members pay using a credit card?
Yes, sure. The membership payment system is controlled by PayPal. Therefore, your members will be able to pay for the membership with their credit card or PayPal account.
Does the membership plugin compatible with the latest version of WordPress?
Yes, almost every membership management software is compatible with the latest version of WordPress. In this case, you need to give a manual check before using your preferred plugin. You can also check the demo version if you think there is any kind of compatible issues.
Can I manage both free & paid memberships at the same time?
Yes. Most plugins have both free & pro versions. And they are available at WPHive. So your users can download the free version first, and then upgrade to the pro version.

Which Free Membership Management Software You Want to Try?
We have explained every viewpoint of the membership management software. We hope it will help to find the right solution for your membership website. You can consider the best one that fills your requirement. Surely, it will enhance user interaction and boost online money-making to your membership platform.
Therefore, do your analysis to reach an efficient plugin to make your membership website interactive and user-friendly. So, which of these plugins do you like the most. Let us know in the comments section below.