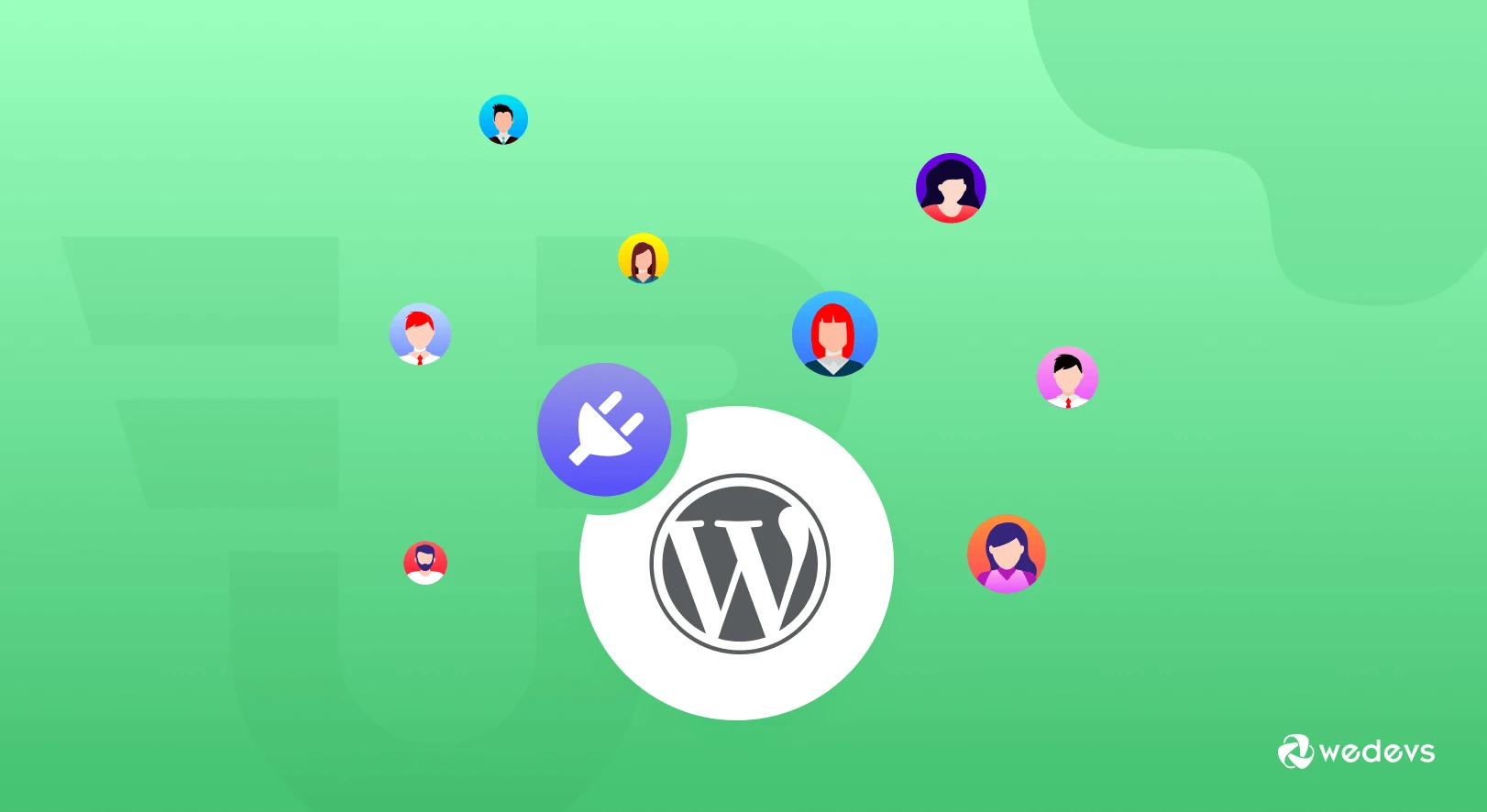 5 Best Free WordPress Membership Plugins in 2023
Hi there! As a professional content creator, is it difficult for you to manage your members?
Well, WordPress has created possibilities for millions of creative people.
But, having a website of your own that your members value is something different. Moreover, see it as the next step of your content, service, or product retailing. 
Managing a fanbase will be tough. So, why not simplify the process with a synchronized membership system? 
A membership plugin can manage the members and create a system for marketing your valued content. There are many best free WordPress membership plugins are available in the market to choose from and start creating your membership website.
What is a Membership Plugin?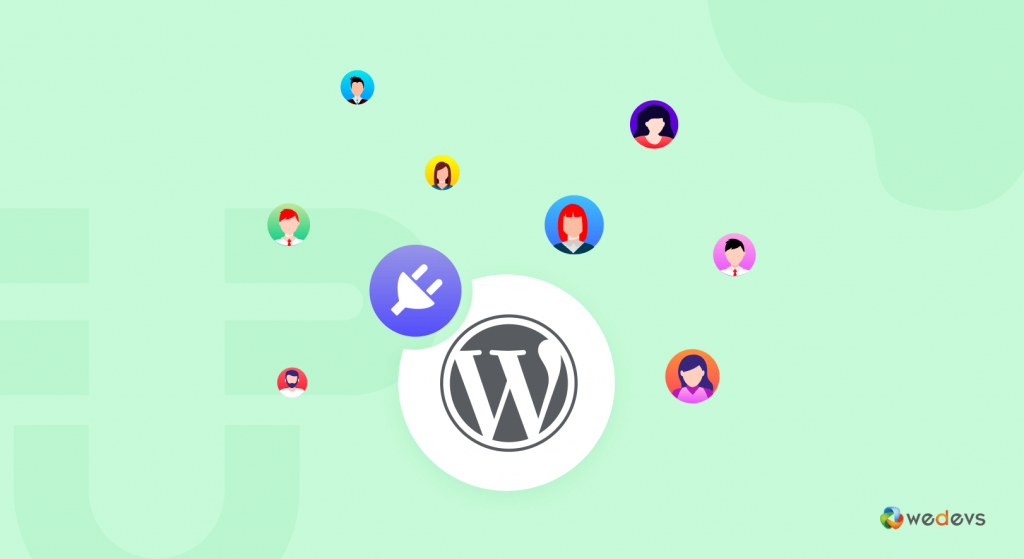 A membership plugin is a tool that manages a group of individual activities and their access to media on a site.
But, in a defined term, a membership plugin controls members, limits activities for specific content, and creates a platform for the sellable or rentable product.
It enables a content creator to build multi-functional member-based websites. You have full authority in this system and control your member's access.
There are generally six types of membership sites:
Content model site
Subscription-based site
No-cost or freemium system
Online course-based
Bundle product website
Online community add-on
Advantages of Creating Membership Website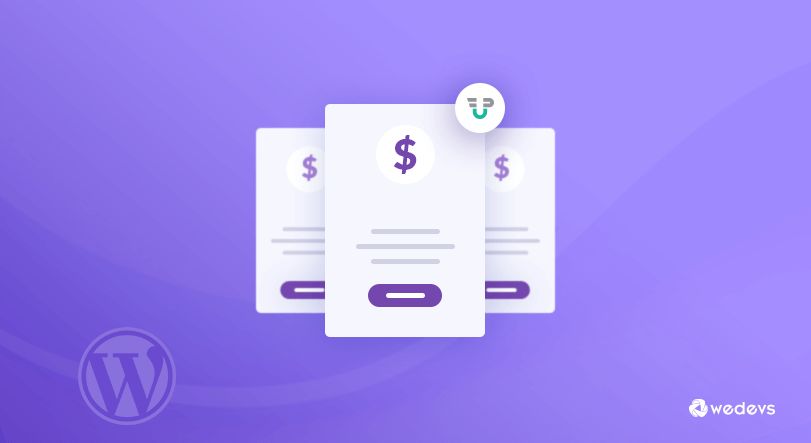 Among multiple ways of starting businesses online with zero investment, building a membership website with a free membership plugin is one of the popular ways right now.
If you create a membership website that has easy access, perfect presentation, and synchronization, will get more traffic than regular marketing platforms. Apart from having a simplified drag and drop mechanism, a membership plugin can provide you lot more advantages. like-
Produce a Recurring Income
Great Source for Collecting Email Addresses
Automatic Content Creation
Easy Promotion and Advertising
01. Produce a Recurring Income
To get access to your membership site, the audience must pay a minimum fee. Though they don't intend to buy anything from your product you will earn money. This payment will become recurring when the registration of new accounts increases. 
02. Great Source of Collecting Email Addresses
By creating a membership site you will have a long list of authentic email addresses. The membership plugin can keep the email address in the archive when someone registers on your website. These members are fully active which means if you run email campaigns you will get an almost maximum number of open rates with a remarkable reply rate.
03. Automatic Content Creation
At the starting point, you have to create a bunch of content to make visitors interested in your site. Let them know that you are one of the experts (in the specific niche) in the current market. But when you have a decent number of members, the scenario will change amazingly. Don't forget to allow people to share their thoughts not by just commenting but also by writing content. If it's difficult to maintain a calendar in content publishing. Therefore, it will an astonishing way to let members build piles of content and make a strong relationship with them.
04. Easy Promotion and Advertising
As a business owner, you might have some plan to create any product. In that case, a membership website can be a great platform for advertising your merchandise. Without paying a single penny you can get 100% of active customers. The percentage may vary depending on the product criteria. Most of the time, you will get lucrative offers to promote other people's content. The bigger your member number the larger your promotion money.
When you have quality full content compared to the other websites people will more likely want to subscribe to your website. By regularly continuing this process, you can build authority in your industry. For making this happen with no difficulty you must take help from a membership plugin. 
5 Factors You Should Consider Before Picking Up a Membership Plugin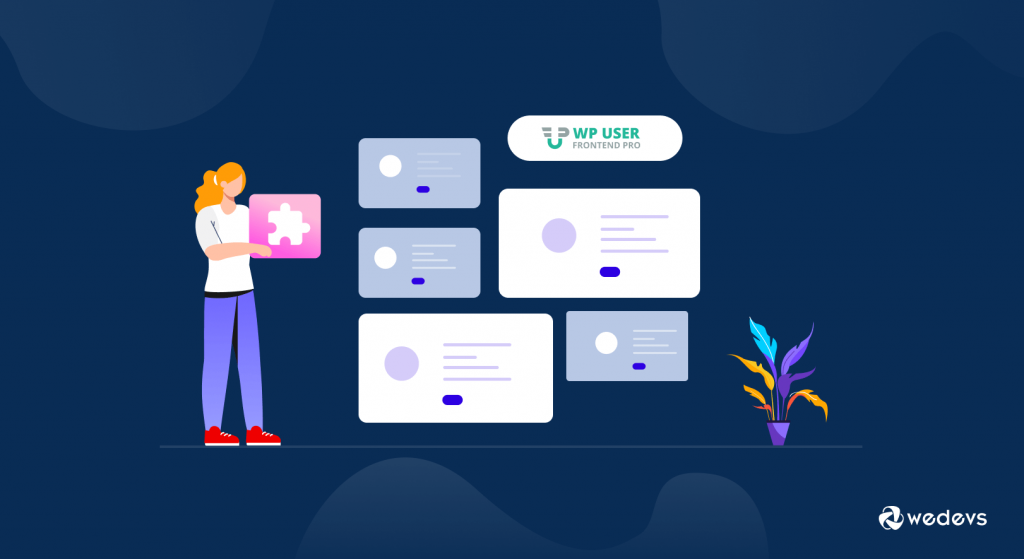 Every membership plugin has almost the same types of features. However, they don't offer the same amount of quality.
Some membership plugins are pretty impressive and have much functionality. On the other hand, some others may not maintain that kind of quality. Therefore, the overall performance of a membership plugin totally depends on the below points.
Membership Prioritization System
Secure Payment System
Subscription Administration
Content Dripping System
Integration System
01. Member Prioritization System
All your contents are not equally valuable, some parts of the contents are considered marketable. Considering these facts, you will need a systematic approach to this problem. Creating membership plans is the best solution.
Your website should also have a planning system like the paid subscription-based streaming site. Basic/ bronze plans should allow your usual contents, a standard/ silver plan will ensure the above average, and a premium/ gold plan or paid membership offers access to all of your contents.
Moreover, you can make your basic plan free to attract more valuable patrons. Now, one interesting thing is this access system is considered member levels in a membership website. You will surely want to implement this level system on your site. So, your membership plugin should have these features.
02. Secure Payment System
All WordPress membership plugins with payment gateways offer maximum security. The security that a platform claim is actually hollow without presenting enough data.
You can determine the security status of your website with this process. There are many reliable payment gateways like PayPal, Stripe, Authorize, Amazon Payment, and WePay.
However, most membership plugins consider PayPal as the most secure gateway. Some even come with the WordPress PayPal membership plugin free.
Here comes the crucial part, PayPal has some different gateway systems like standard and express. Every membership plugin will integrate through this separate system. 
Price can differ, so always check if they have an add-on. Add-ons-based plugin systems can add extra payment.
03. Subscription Administration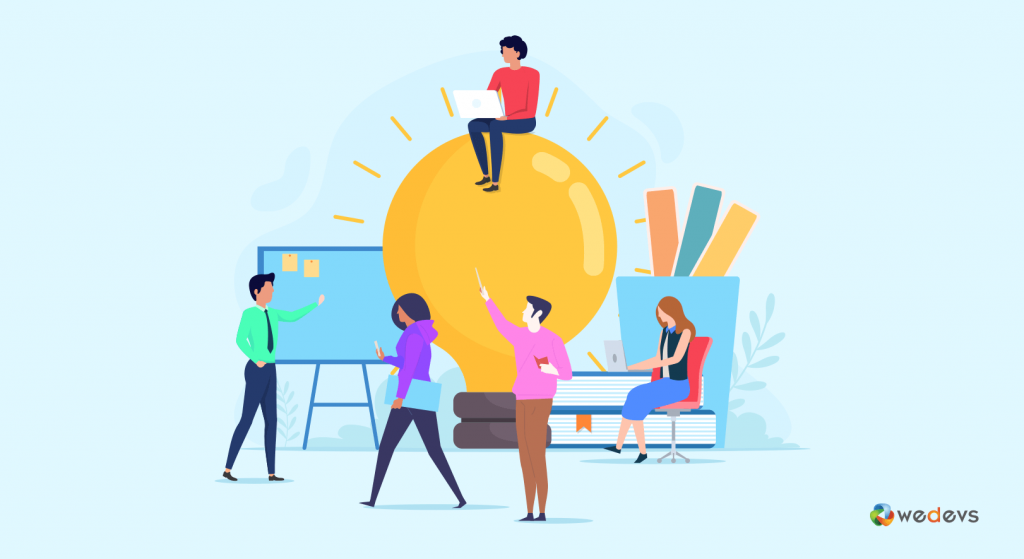 After level management, subscription management should be your priority. You can do some more things. Such as:
Cancel subscription
Modify membership levels
Update personal information
Create optional adjustments
These controls will decrease your work a lot, and also make your loyal members happy. Your next steps will be making them interested through engaging content and finally producing marketing-worthy content.
04. Content Dripping System
As we said before, not all of your content are equally valuable. Some contents or a particular part are presentable, but others are commercial. 
So, you will want to make your content reachable through specific conditions. For a membership website, this type of automatic content moderation is known as content dripping.
This feature is pretty beneficial for your membership website. Moreover, it allows you to make your content pre-releasable at a preferred time.
Another thing you can do is, make your content slowly scheduled for the new members. Whatever the choice is, your membership plugin should handle all of them.
05. Integration System
To inform your members, you will need to have an announcement, forum, and email camping functionality. These panels will have to be updatable and accessible to your audience. Some WordPress membership plugins like BBpress can help you to integrate forums.
You may also want to send smart emails to your members to keep them interested in your platform. Connecting email with your Mailchimp account can automatically add these email-specific mailing lists. But, your plugin must need to have this functionality.
So, how will you know which plugin has this feature? Email integration may come in as an ad-on or built-in with the plugin. Try to find a plugin that has a built-in integration system. Because add-on will cost you extra.
5 Best Free WordPress Membership Plugins
In the below list, we have gathered some of the best WordPress membership plugins in the market.
These membership plugins in WordPress are selected by some of our expert programmers and experienced content creators.
| | | | | |
| --- | --- | --- | --- | --- |
| Plugins | Origin | Active Installations | Reviews | Latest Versions |
| WP User Frontend | 2011 | 30,000+ | 461 | 3.6.0 |
| Ultimate Member | 2015 | 200,000+ | 1,369 | 2.5.3 |
| Paid Membership Pro | 2014 | 100,000+ | 554 | 2.9.8 |
| Simple Membership | 2015 | 50,000+ | 331 | 4.2.3 |
| Youzify | 2021 | 9,000+ | 127 | 1.2.1 |
01. WP User Frontend- A Feature-Rich Membership Plugin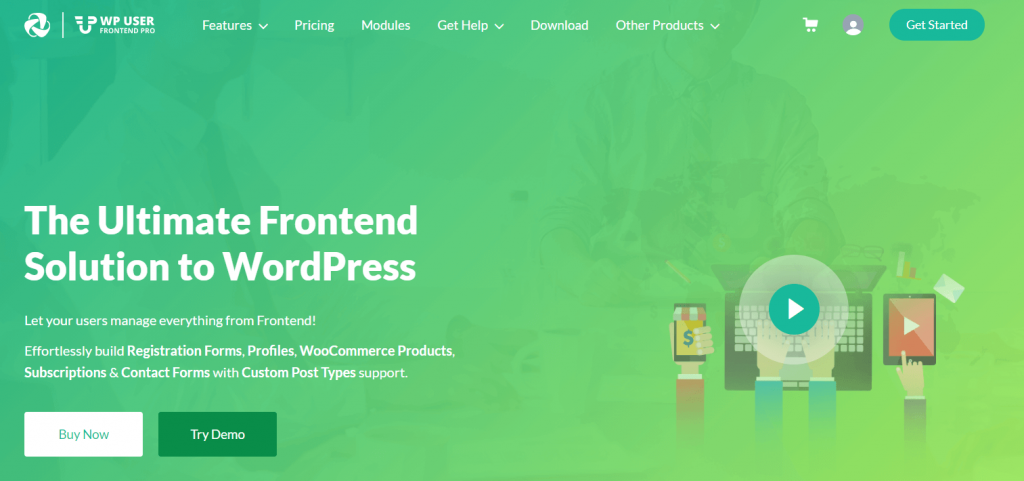 Membership plugins have to be pretty simple for the developers to use and need enough features, which require complex functionality. WP User Frontend is a plugin that can ensure both.
The best part is some of the most crucial membership features are free of cost. WP User Frontend comes with 5 different types of customizable frontend membership features.
Frontend dashboard.
Editor,
Publisher.
Uploader.
Easy drag and drop builder makes the setup process more manageable and customizable.
Key features:
Frontend profile update
Post schedule and restriction options
Live preview system
Woocommerce support
Post expiration options
Registration form builder
Customized forum building options
There are more features in the WP User Frontend plugin. Here we just share the remarkable ones.
02. Ultimate Member- Registration Prioritization Plugin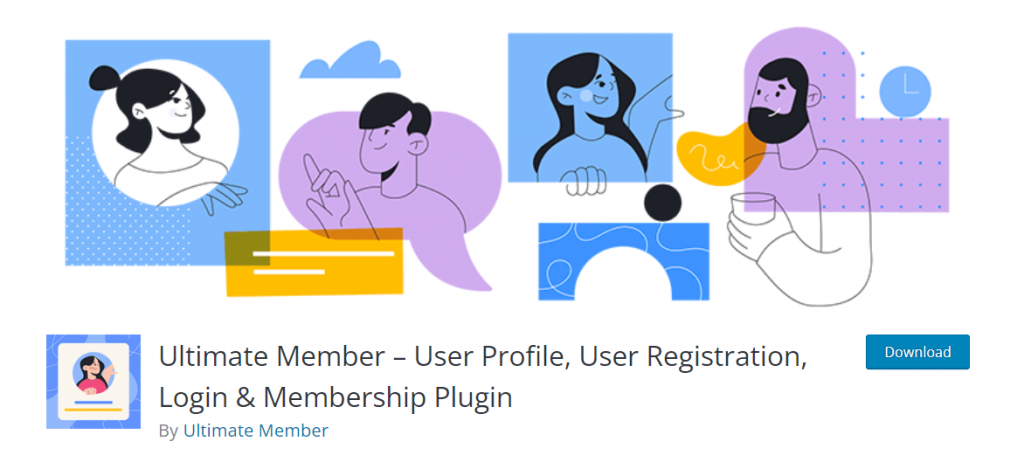 Simple and effective, Ultimate Member is one of the most reliable WordPress membership plugins so far. This plugin can also be comparable to a profile customization plugin.
This plugin enables you to create beautiful and elegant user profiles. There are some features that can allow the user to access online communities. You can include a custom feed system to showcase your content.
Another best part about Ultimate Members is the paid extensions. These extensions help the users to modify their profiles in many particular ways.
key features:
Member directory system
Form fields
Customizable user roles
Simple drag and drop options
Email integration
Optional Nav menus
Addable permission settings
03. Paid Membership Pro- All-in-one Plugin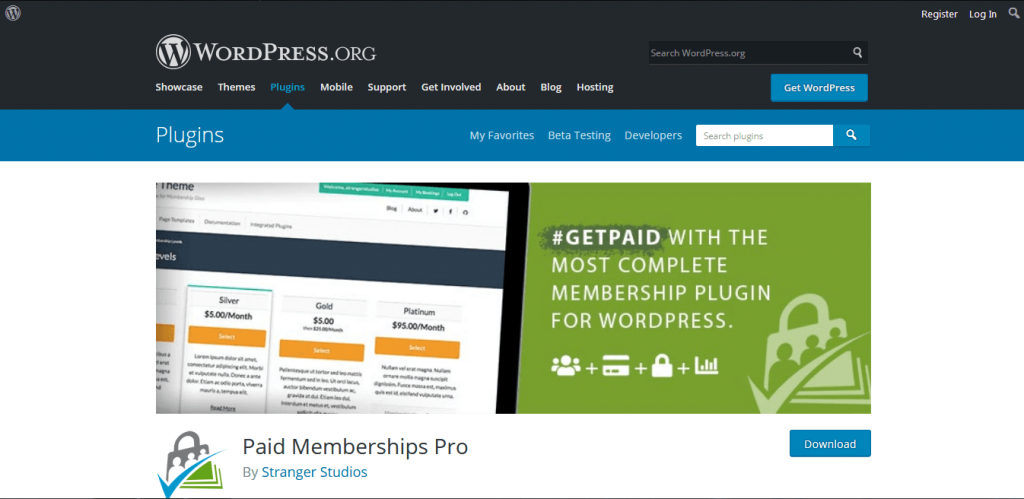 Stanger Studios is known for 2 of its best eCommerce and membership WordPress plugins. The company made some other plugins, but their Paid Membership Pro is groundbreaking.
It can build almost every type of membership site like an online course, training, association, premium content site. Despite its outstanding capabilities, the plugin has a pretty simple working process.
Moreover, Paid Membership Pro has many small member experience features like user registration, login, frontend page editing, and restriction options. Some options also allow patrons to customize their profiles.
Key features:
Easy set-up process
10 types of membership level modifying options
Simplified data management
Popular gateway integrations
Plugin name modifiable
Email messages and content design are customizable
Sync option for membership levels and WordPress roles
04. Simple Membership- Easy-to-use Plugin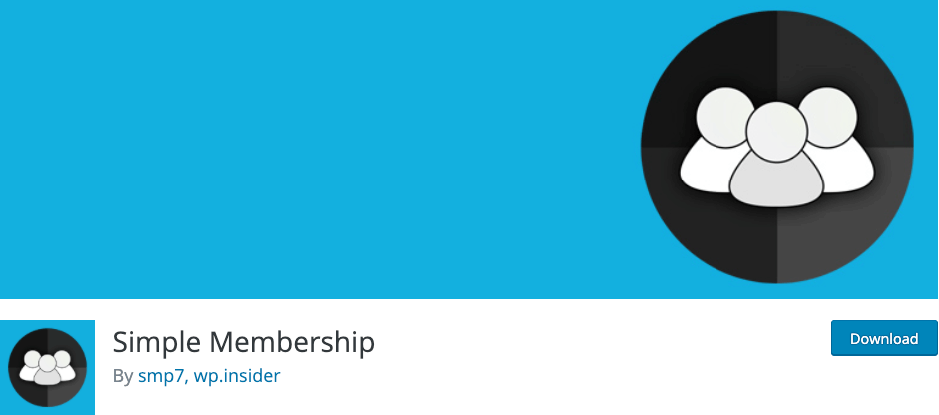 The 4th plugin in our list is the Simple Membership plugin. This plugin offers some pretty complex functionality yet has a user-friendly interface.
Another impressive thing about Simple Membership is the content protection system. This option lets the user hide and lock contents of any type from a general view. Moreover, the content protection system can block unusual members.
The Simple Membership monitoring system can detect suspicious activities. This feature will instantly alert the owner about a hacking attempt or virus injection.
Key features:
One-time payment membership
PayPal smart button payment option
Payment log system
Automated profile building options
Translation option
Manual member approval system
Free trial period
05. Youzify- Community Builder Plugin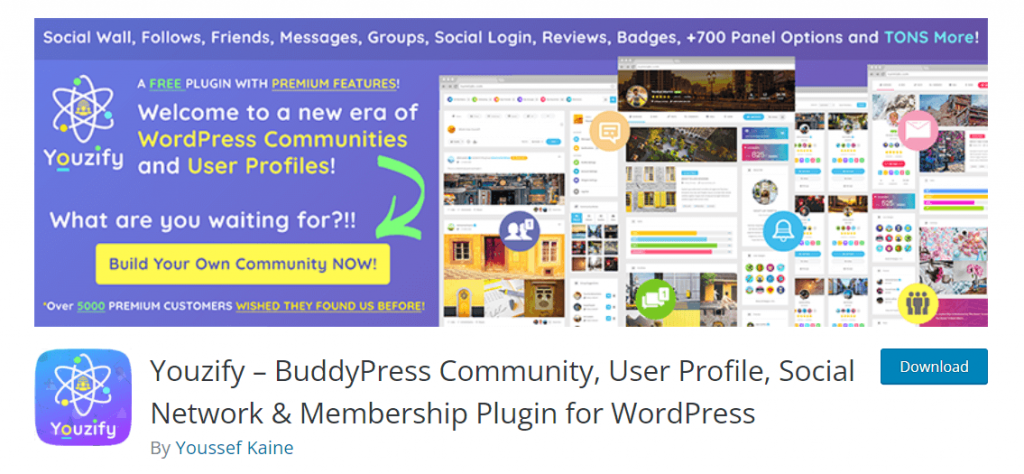 Well, online communities are just not Facebook, Twitter, and Youtube. There are thousands of independent group-based online communities out there. Youzify is your perfect community builder plugin that can turn any website into a community.
This is the former number 1 membership plugin on the Envato market. Instead of making a regular membership website, Youzify makes your website community-based. It allows you to showcase your products uniquely.
Moreover, there are 700+ admin panel options for community building. Some premium features like a sticky post option, friend tag system, post sharing, and bookmark options for members are free.
Key features
Live stream system
Private message option
Rate and review system
Like, comment and reply system
Customizable feed options
Many member security options
+35 Social Embed
Additional Plugins for Premium Users
If you have complaints about the free membership plugin, you can go for the paid ones. For that our utmost suggestion will be WP User Frontend Pro. Start with a decent price yet provides awesome support for membership management.
Now we will try to help you with 2 other paid options for managing your website members.
01 Members- Role Editor Plugin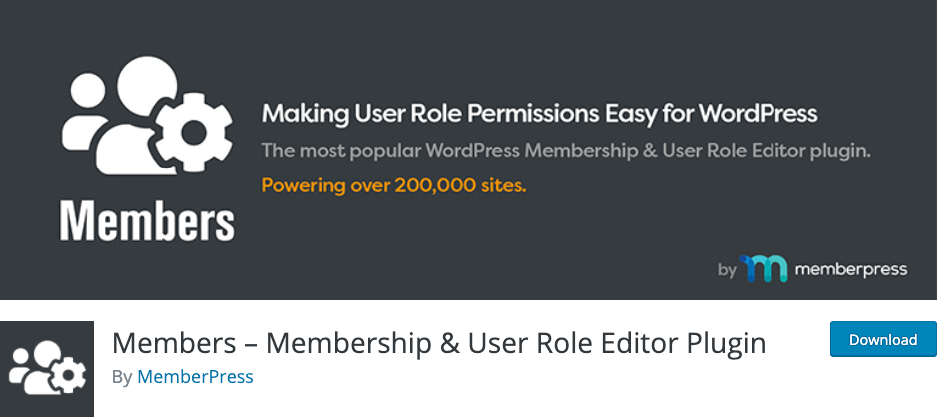 The first plugin on our list is Members. It is pretty popular among users and highly recommended by many content creators.
Members may sound like only a role editor plugin, but it has many other crucial features like access lock, clone roll system, multiple roll option, and content category system.
Moreover, this plugin provides a drip content system. The dripping content system allows you to schedule your content easily. 200,000+ membership sites used Memberpress and generated 1 billion dollars of revenue.
Key features
Capability denying option
Content restriction system
Access information through shortcodes
Built-in widgets
Modifying site visibility
Multifunctional role editing option
Self-serve dashboard
02 LMS- Powerful Membership Plugin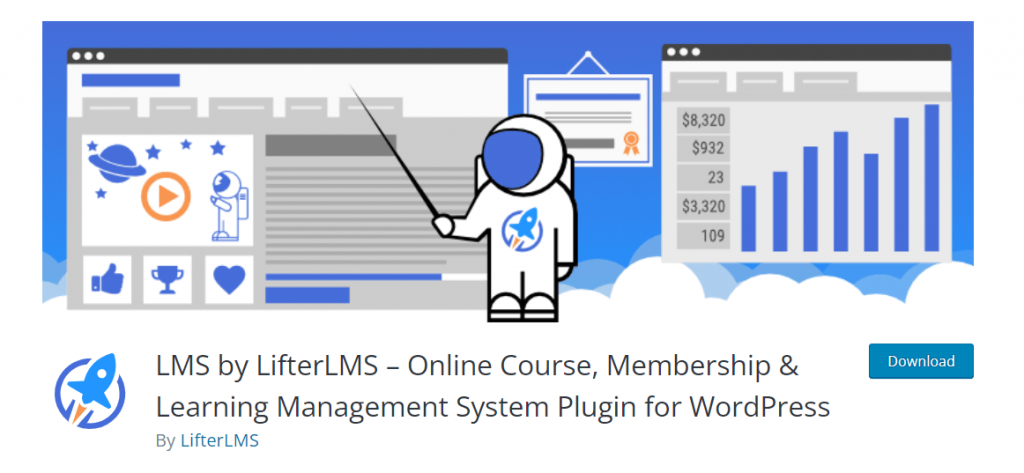 LifterLMS is all about the online course and training programs. But, the bright part about this plugin is its adjustability. It can work and sync with almost every well-coded WordPress theme, block, and page-builders.
This plugin has pretty good recognition over the membership plugin community and can integrate with other great plugins.
LifterLMS can connect your website with more than 1500+ apps through the Zapier application. In the Zapier directory, LMS is one of the top 11 listed WordPress plugins.
Key features:
Prerequisites system
Certificate option available
Student dashboard mode
Course builder
Exportable courses.
Unlimited pricing models
Every program and membership is customizable
How to Open and Run a Membership Site?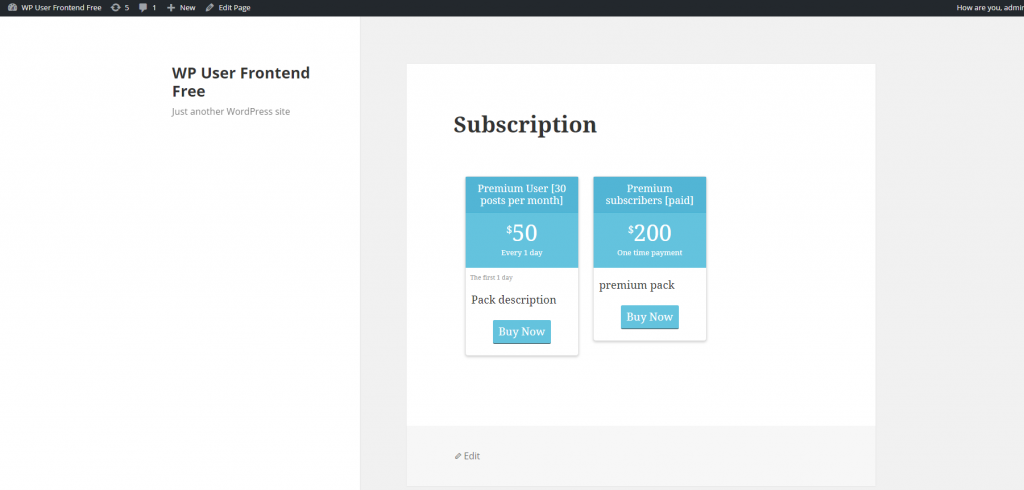 WordPress membership sites are pretty much the same and manageable as other websites. However, the first steps will be hard to execute. You can have a wide view here to open a membership website powered by WordPress.
01. Build a Profit-Worthy Business Area
Your chosen niche will have to be central and updatable. Investigate before spending your money and time on the right path. This part totally depends on the owner. The simple process is to get an idea, stick with the idea, and hope for the best. Try to give your 100%.
02. Recognize Your Audience
Not everyone will be interested in your products. According to CBInsights, 42% of startup businesses fail because of misreading market demand. Many startups aren't able to know what are the market demands, which eventually led to failure.
Moreover, your goal has to choose the area-based audience panel. Because it will be easy to target more permanent members.
03. Know Your Content Frequency and Offering Content
You will have to know which contents are pretty valuable to your business. Also, you can make separate parts of content to attract the audience and later make it accessible through payment, like a tutorial game.
Another thing you can try is to make marketable content free for your general members and audience. This way, your prospects will have a clear vision of what they are getting.
04. Set up Your Site
The last part will be building your website. It will be best to take help from an expert programmer.
FAQ(s) About Best Membership Plugins
Do membership sites make money?
If you can make people join your website, then a membership site can be extremely profitable. First, you need to know your ideal customers and where you can find them. Next, you need to find ways to entice them to your membership site.
How do I monetize my membership?
There are a variety of avenues that will open up opportunities to monetize your membership,
1. Add Multiple Membership Levels.
2. Include Upsells.
3. Run a Mastermind Group.
4. Run Live Events.
5. Sell Your Services.
6. Create Physical Products.
7. Earn Affiliate Commission.
What should I offer on a membership site?
You should offer Written content like blogs or videos, online courses, live webinars, perks for members like digital products or even physical merchandise, a community section, or forum where other members can interact, your archive of content, exclusive downloads like worksheets, templates, and more.
What is membership-based model?
It is a type of business plan where individuals pay a recurring fee to access the value an organization creates. It provides the design for different membership levels, revenue sources, marketing activities, events and conferences, and finances.
Concluding on Best Free WordPress Membership Plugins
There you have it, the best membership plugin in the WordPress repository.
Each and every plugin has individual activities and intentions. Such as MembersPress suitable for membership support, Youzify for community management, and WP User Frontend is appropriate for managing members your simplicity. Now take your time, consider our comparison table and pick up the right solution that is effective for your membership website.
However, you can put your valuable feedback or suggestion in the comment section. Also, let us know in case we miss adding any other solution to our plugin list.
Well, if you don't want to miss anything important from us, like trendy articles, the latest news, or interesting topics, do subscribe to our newsletter!