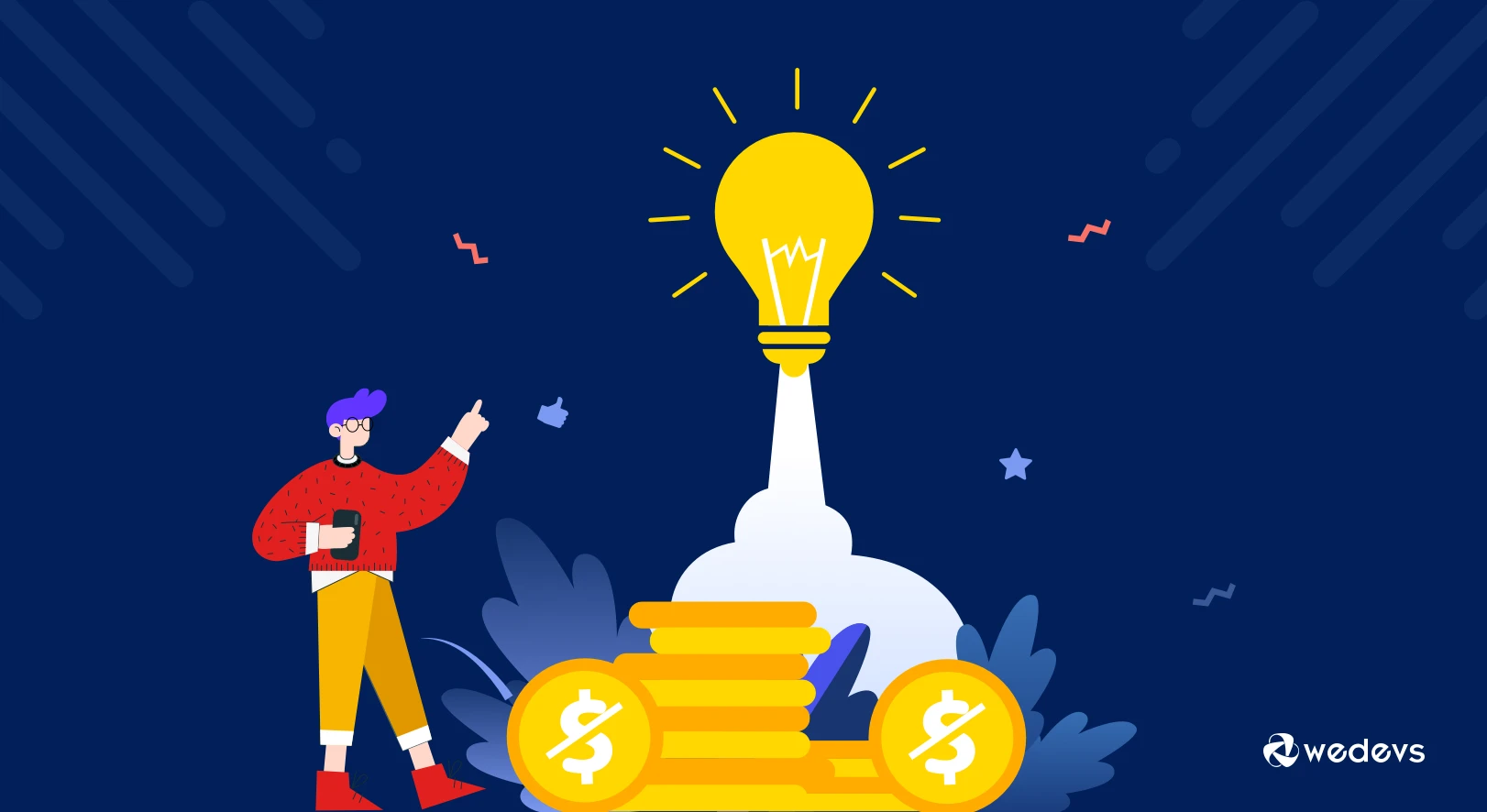 10 Exclusive Ideas To Start Online Business With No Money in 2023
Is money a barrier to your dream of becoming an entrepreneur? 
Thanks to the eCommerce revolution, you don't need to worry about funding anymore. 
There are so many business ideas you can start without spending a lot of cash and sometimes with an empty pocket. All you need is a specific skill, proper guideline, and dedication to going ahead!
In this article, we will share some incredible plans to earn money when you are not ok financially.
Let's find out how to start an online business with no money. 
10 Online Businesses Without Investment (Zero to Lowest Cost)
Blogging
Web Design
App Development
SEO Consultant
Affiliate Marketing
Podcasting
Dropshipping
Social Media Consultant
Sell Handcrafted Goods
Virtual Assistant
We have picked some popular and easy ideas for you to start your way to make cash. You can use this list to find the one that strikes the chord! 
1. Blogging
Can you write? There are various free online platforms where you can open your blog. People do blogging not only as a hobby but also as a great business scheme!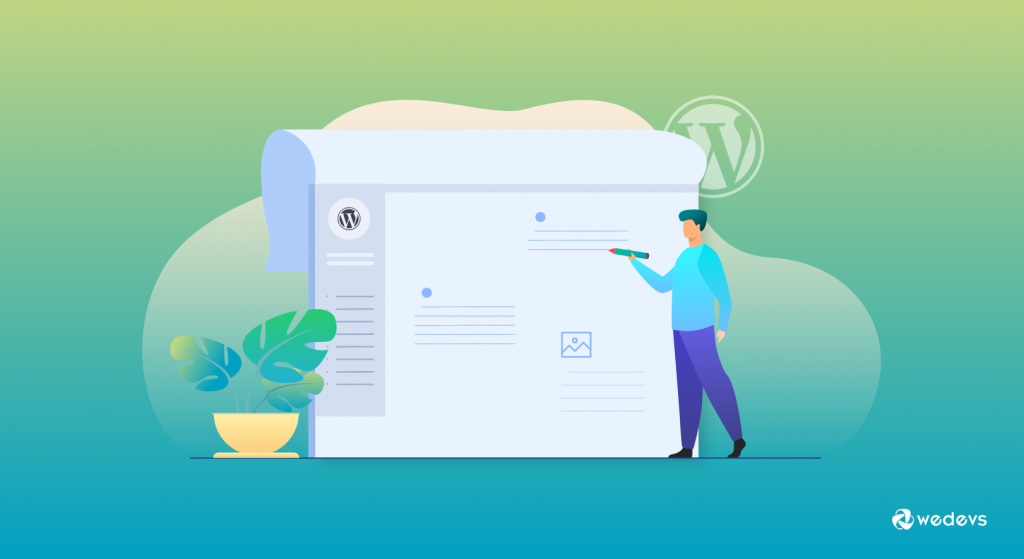 So, how can you open a blog and monetize it to get some cash? It's not that tough.
WordPress is the most popular and user-friendly stage where it will take a few minutes to create and host a blog.
But, like any other successful online business, you have to work dedicatedly and provide appropriate time. 
Before starting, you need to-
Select a suitable niche
Have adequate knowledge about the niche you choose
Select an appropriate platform to host your blog
Go for a catchy yet simple template and customize your blog
Create the right content for the blog
Promote the blog.
To monetize your blog, you have got several options-
Affiliate marketing is an attractive option if you love to review products
Host sponsored content and advertisements on your blog
Create valuable guest posts as a blogger for various outlets online as a blogger
Sell digital services or products through the blog.
2. Web Design
Designing interactive sites is in demand as an online business.
You might wonder, "Isn't it tough to start? What about cash?"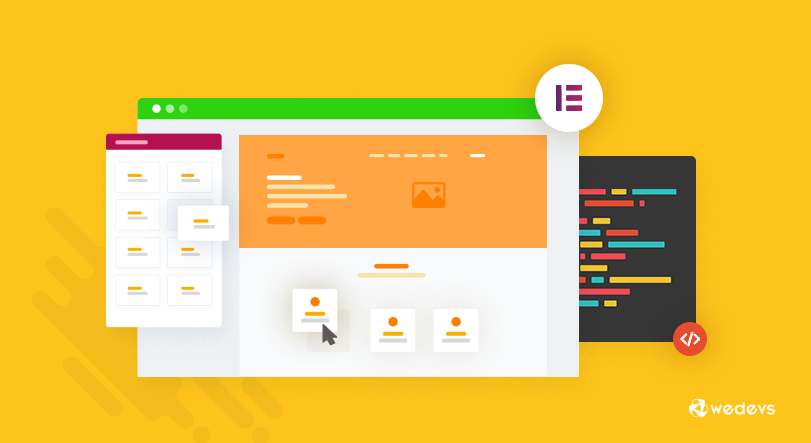 Well, the good news is, no need to worry about the finances! You only need to combine your creativity, technical, and business skills here. Furthermore, you work from the comfort of your home.
Also, you need to learn some design skills! There are both long and short courses offered by many technical institutes to help you become a web designer.
First, you need to find an appropriate niche. Doing so will offer you better profits, as customers value experience and expertise.
Next, you need to create a unique brand. Establishing your brand will help your customer remember the business and allow you to race with your competitors. There are some easy ways to design a professional WordPress page with no code. Try to avail yourself of those tricks as well.
The basics of creating a brand-
Go for a simple yet memorable logo
Create a catchy tagline
Research your competitors
Display your brand focus
Share on social media.
And, don't forget to-
Set up a suitable workspace at your home.
Have a solid backup strategy for your work, such as Google Drive or One Drive.
Use a bookkeeping tool to help you create professional invoices. 
Create a portfolio of your work to attract clients.
Price your services and select a suitable payment method for your clients.
Show your demo site or design to make me understand what you can do.
Related Resource: 10 Proven Marketing Techniques to Attract Local Customers.
3. App Development
How to start an online business with no money? Making apps can be a good answer to this question! Apps are the current hottest trend.
According to research conducted by Statista, it is shown that approximately 247 billion apps are globally downloaded in 2020 and this figure is estimated to reach 299 billion by 2023.
Large brands are focusing on mobile applications to get more customers in the business. So, your marketplace is getting bigger day by day.
As an app developer, you can select any from either Android or iOS app development.
Similar to web design, you can enroll in short courses through any technical institute. There are also well-known boot camps offering app development courses. 
However, you can check out online courses such as Google's Nanodegree on app development as well. It's best to work as a freelance app developer first to gain experience.
Things you should consider before developing Apps-
Carry Out Extensive Research on the Market
There are thousands of apps launched in the market. To get profit from your app, you need to offer a solution to your customers. If there's no demand, your app won't sell. 
Through research, you can find valuable information such as your potential competitors, their strengths and weaknesses, their business strategies, what solutions and how they are offering them, and their unique selling points to gain customers. 
All this information will assist you to make a quality application.
Know Your App
Understand the purpose of your app and how it will offer the best solution to the customers. Target your audience and create a suitable elevator pitch! And, pick the possible services you want to offer as an app developer.
Monetizing Options
Choose the appropriate monetizing options. Are you offering premium apps? Or do you opt for freemium/ in-app purchases? The choice is yours! 
A Workable Marketing Strategy
Without proper marketing strategies, your app won't be successful. People can't use your software unless they know about it! 
How to do it? Create a powerful brand, select a suitable platform to find your target audience, advertise, and create the right content (blog/ video)! 
Read More: 7 Key Advantages of Mobile Apps to Elevate Your eCommerce Growth.
4. SEO Consultant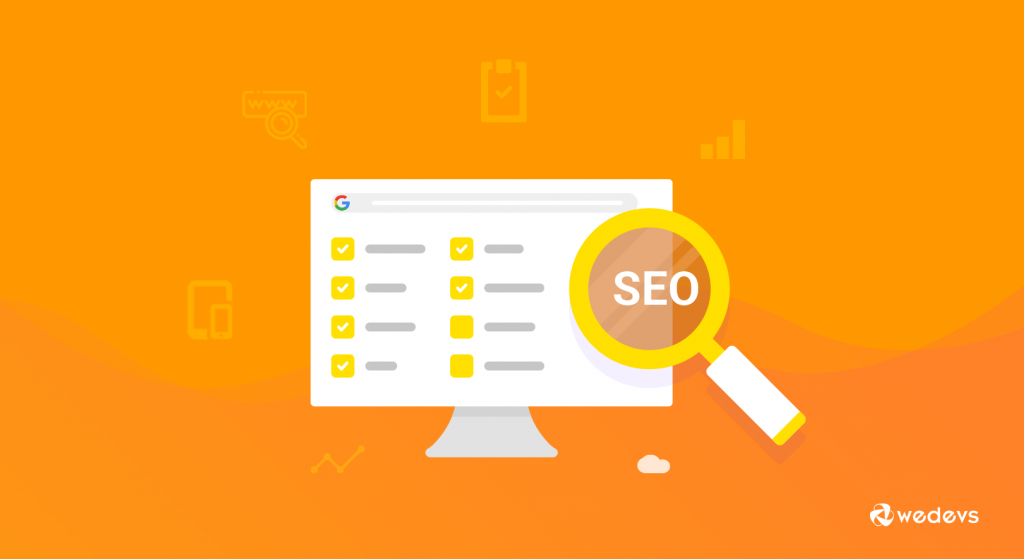 SEO (Search Engine Optimization) helps to optimize web pages and various types of online content. And this allows the sites to get a better ranking on search engine results.
If you are tech-savvy and a marketing pro, this is a lucrative business option! 
Even though the field is ever-changing, with time and commitment, it won't be tough to succeed! 
To work as an SEO consultant, you need skills, live experience, and a strong portfolio! Moreover, don't forget to check out the SEO strategies for the new WordPress site. Because most people go for WordPress while building a website.
Here's a helpful checklist for you to start-
Business Running Capability
Can you run your agency efficiently? Anyone can start a business, but if you can't run it properly, it will collapse.
It's ok if you can maintain content writing, posting, image selecting/ editing, social sharing, email marketing, linking building, etc all alone. 
We know it's impossible to do by one person, so you will need an expert or at least intermediate experienced members for each sector. And, as an SEO specialist, you have to collaborate with all the sectors.
Having The Right Skills
An SEO consultant should be an expert and people value experts. To sustain your place always you should go through a lifelong learning process!
Suppose every day search engines change their algorithms. In that case, you have to be updated with the algorithm updates. 
Use The Right Tools
As an SEO analyst, you must use the right tools to monitor your website. In some job interviews for SEO experts, company authorities ask the participants which tools they use. In that case, your answers can define your knowledge depth. 
Besides that, these tools can help you by showing the right way to boost your website, search keywords, or analyze your competitors.
Examples of SEO essential tools-
Ahrefs
Moz
SEMRush
Google Search Console
Google Analytics
Screaming Frog
And more.
There are FREE and paid tools. The paid ones don't require much money and sometimes you can purchase them in a group. So the cost will be very low. Also, try to learn about voice search SEO techniques as it is trendy now.
5. Affiliate Marketing
If you want to ditch the rat race and earn from the comfort of your home, then affiliate marketing is for you! But, what's the concept behind it?
It's a popular method to produce considerable online revenue and drive sales.
As an affiliate marketer, you get to earn a specific commission by marketing products from another brand or a person.
However, all you need to do is to search for any product you like and promote it to get profit from each transaction. These sales get tracked with the help of affiliate links from the websites.
Three different parties are involved in this marketing, and they are-
Product creator or seller: The seller/ brand is the one with the product and doesn't need to be directly involved with the marketing.
Advertiser: The advertiser (affiliate) is the one promoting the product to the consumers by sharing the content on various social media platforms, websites, and blogs.
Buyer: People who buy from advertisers.
The main aim is to persuade potential buyers to purchase it. If the product is purchased, the affiliate gets a commission. Some marketers are upfront with the customers that they'll receive a commission.
Affiliate Marketers Get Paid in Various Ways
Pay Per Sale: Where the brand/merchant will pay the advertiser a share of the product's selling price. 
PPC or Pay Per Click: It is an incentive where the customers from the affiliate's website are re-directed to the brand's site by clicking the product link.
Pay Per Lead: It is where the advertiser gets compensation depending on the lead conversion. Here the affiliate will need to persuade the audience to visit the merchant's site to carry out actions such as subscribing or filling out a contact form.
However, some common affiliate channels are bloggers, influencers, microsites, media websites, and email lists.
Reasons to Become an Affiliate Marketer
You get to earn a steady flow of passive income from anywhere you want!
You don't need to be concerned with customer support or satisfaction but only link the brand with the consumer.
Affiliate marketing is straightforward, with minimum to no cost.
You get to select whatever product/ campaign you want to promote.
Get paid according to your performance, i.e. more the work, the more the payment! 
Related Resource: How To Start Affiliate Marketing In WordPress With A Perfect Niche.
6. Podcasting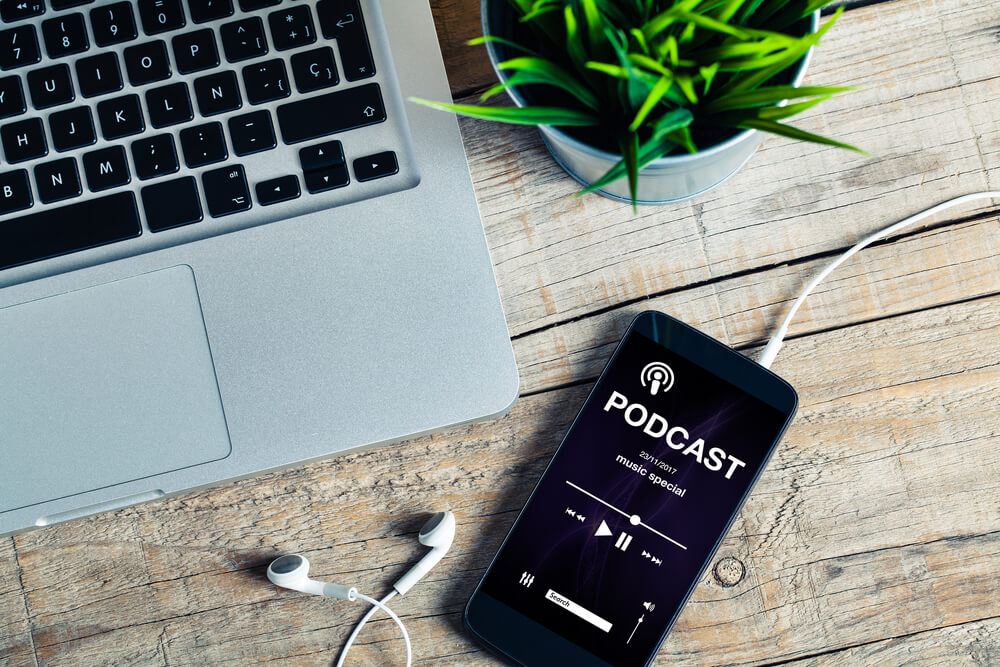 In recent times, podcasting is in trend! It's a new way to create content that allows one to create a humanized and intimate connection with their audience.
However, Podcasts are digital audio recordings hosted online. You can create a podcast on any topic you prefer such as business or personal finance. You can upload and share your content through multiple online platforms such as a website or social media channels.
Your listeners can download the audio files on their devices and listen wherever they want.
Most people prefer listening to podcasts rather than reading a blog because of flexibility. And this helps them to save a lot of time!
If you want to podcast, here are some equipment you'll need:
Microphone
Computer
Headphone
Acoustic panel
A good editing software
You can host it alone or with one or more guests. There are many online resources to help you get started as a podcaster.
How to Earn Profit from Podcasting
Create membership tiers where your listeners will pay to listen to your podcasts.
Join advertising networks like Podcorn and Midroll where you will get paid through their revenue-sharing CPM model. 
Sell advertisements and sponsorships by striking a deal with any sponsor. The pay depends on the audience. The more the audience, the more the payment. 
Sell a premium version of your podcast to your listeners.
Check this article to get exclusive tips from experts- 10 Actionable eCommerce Business Tips for Struggling Entrepreneurs!
7. Dropshipping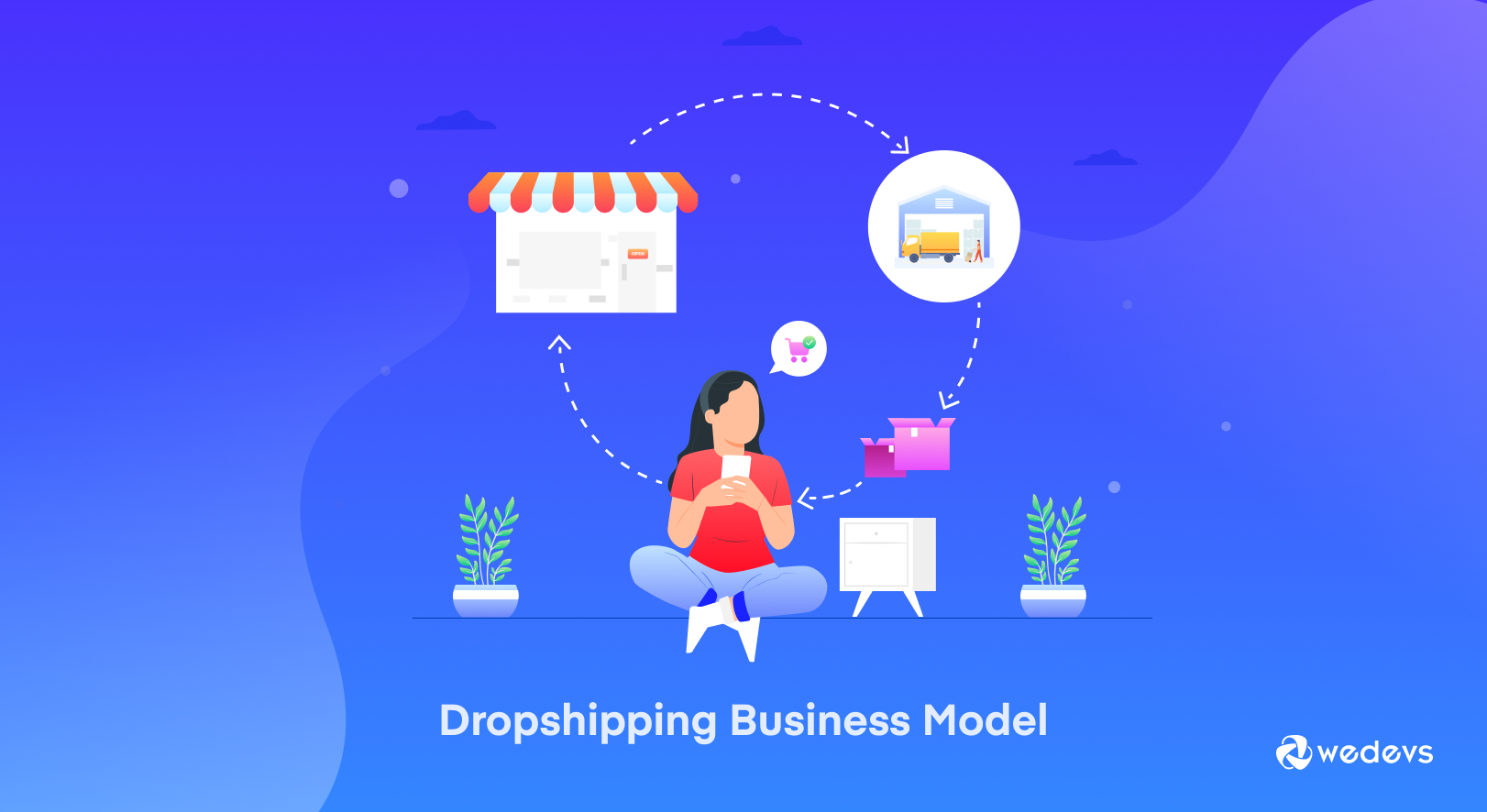 Many people have earned through dropshipping without investing huge money. 
But what exactly dropshipping is?
It's an order fulfillment technique where there's no need to stock up on any products. You need to make sure that your store hosts the product. Then you pass the sales to a supplier. It's the third-party supplier who will deliver the items to the customers. 
Moreover, you don't need to invest a lot to start this business. All you need is nothing but a small inventory. As you aren't delivering your products to the customers, you don't have any financial cost. 
As a drop shipper, you will pay for the item at a discount, by working directly with the wholesaler/ manufacturer. The profit comes from the difference in the initial cost and the selling price.
However, you need to remember that:
Without an inventory, the return will be low if there aren't a lot of sales
The discount could be less than 20%
Dropshipping requires a lot of work
It's competitive
There's no control over the supply chain.
And therefore you need to:
Carry out market research
Apply strategic shipping techniques
Know what will sell instead of going for unnecessary products
And a well-designed site.
It may not be a get-rich-quick method, but a profitable one if you carry it out efficiently! There are various strategies, which will help you establish a successful dropshipping business. 
Related Resource: 15+ Queries That Every Dropshipper Needs to Know in 2023.
8. Social Media Consultant
There are thousands of businesses online through social media platforms, along with a vast audience!
Although social media may look easy, it isn't! You need the right techniques to reach out to your audience online. 
So, if you know how to do marketing through social media platforms and get the attention of people (followers) then you can be a Social Media Consultant. This can be a solid answer to how to start an online business with no money. 
So, how do you get started?
Be Credible In Front Of Your Clients.
Without credibility, businesses won't hire you. You need to create a strong portfolio and an active social media presence. In your portfolio, you can show your successful case studies.
Another option is to show your expertise in publishing content or writing on a channel like Medium. It can support you to stand out from the crowd of current social media consultants. 
Get Some Experience and Do Networking
If you are a beginner it's better to join a freelance platform to offer your services to a wide range of clients. You can also do volunteer work.
Besides that, various non-profit organizations are looking for social media consultants for contributions. So, keep in contact with them. It will help you to add some experiences to your portfolio. 
The more you spread the word about your services, the better it is! You can join LinkedIn if you don't have a profile already to get connected with members all over the globe. However, it's best to network locally first, before going for a global reach. And, if you are a beginner you can read this article to know effective Facebook marketing strategies.
Make Sure Your Clients Are Happy!
Happy clients can make a happy business. Customers are the fuel of your business journey. So, try to reply to your clients in the meantime, listen to their problems, and solve them quickly.
Moreover, you can follow some customer engagement strategies to increase your client number. Always treat them as your guest and feel them better with your service.
Not only this assists to keep your customers, but get new ones as well through recommendations. Many old clients prefer going to agencies they took services from earlier.
9. Sell Handcrafted Goods
For someone creative, here's how to start an online business with no money! 
As a handicraft seller, you need to provide quality handcrafted goods to your customers.
However, if you want a successful craft business, you need to:
Create a robust business plan.
Understand your competitors and their products.
Know which products are trendy or in demand by customers. 
Also, you need to know what you want to sell. Some popular products are:
Sewing Craft
Home-decor
Painting
Crocheting
Paper and card-making craft
A well-designed eCommerce site will increase your chances to sell handicraft items to a wide range of clients. You can sell your product on various eCommerce platforms such as Shopify, Amazon, or Etsy. 
If you want to create your online marketplace then WordPress can be a suitable option as it is beginner-friendly. All you need to install Dokan Multivendor on your WordPress site and it will activate all the basic marketplace features instantly.
Here you can check the steps to create a handmade marketplace like Etsy using Dokan.
Dokan is a popular WordPress plugin that allows you to build and manage a multivendor marketplace with ease. Currently, 60k+ businesses use Dokan to run their online marketplace and manage a large number of clients.
10. Virtual Assistant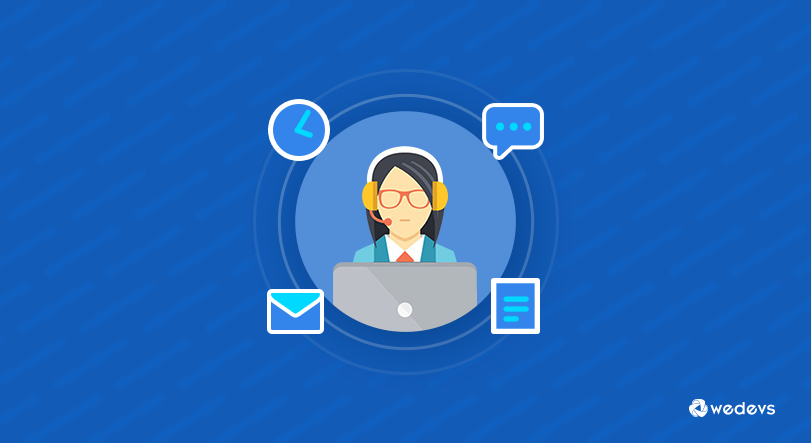 How to start an online business with no money but only with a laptop? As a virtual assistant!
A Virtual Assistant is someone who offers professional help to clients remotely from their homes. They assist clients with administrative, creative, or even technical work. 
They mainly work for small businesses, and take care of their daily tasks. 
Here's what you must do:
Create a list of services you want to offer
Create a website for your business.
Look for potential clients online.
Make a business plan.
Create a marketing plan.
Some skills you need as a virtual assistant:
Computer skills
Word Processing skill
Communication skills
Fast Thinking
Quick decision-making skills
Preparing documents and reports
Related Resource: How Conversational Commerce Can Revamp the eCommerce Industry.
Tips For Choosing A Business Idea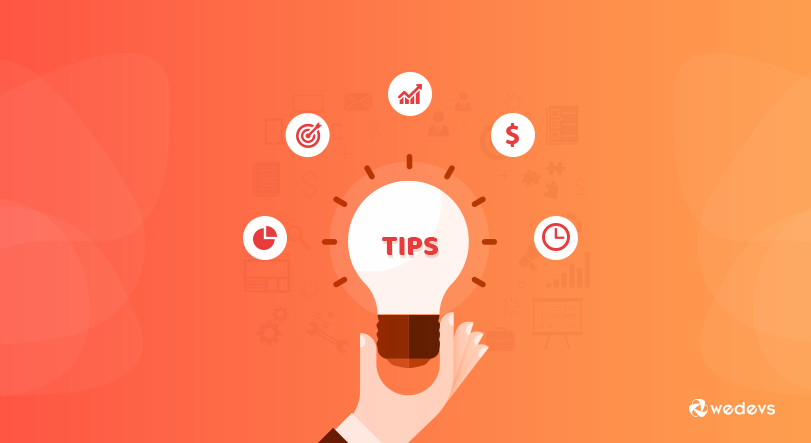 You must have practical and profitable ideas for a successful business.
Many people end up choosing the wrong idea as they don't know which one's the right fit. Therefore, you need to consider various factors when making the best choice. Let these tips help you with your decision!
Make Sure You Are Passionate About the Idea
If you are only looking to make money without passion, you can't last for a long time in the business scene.
Thus, if you don't love what you do, it's hard to get motivated. So, make sure you are in love with your work.
Talk To Entrepreneurs In The Same Field
It is tough to start a business without having an insider's idea about the field. In today's world, you can get introduced to the entrepreneurs of your industry.
So, an experienced person can help you to understand the hurdles that you may face and how to tackle them when running a business.
Estimate Your Ability To Run The Business
Do you have mediocre skills but are still interested in becoming an entrepreneur? It's best to brush up on your skills and get some experience before heading out to the scene. Without proper skills, you can't offer the best services to your customers. 
However, you may get some clients for the first time but they won't stay long if you can't make them happy with quality service.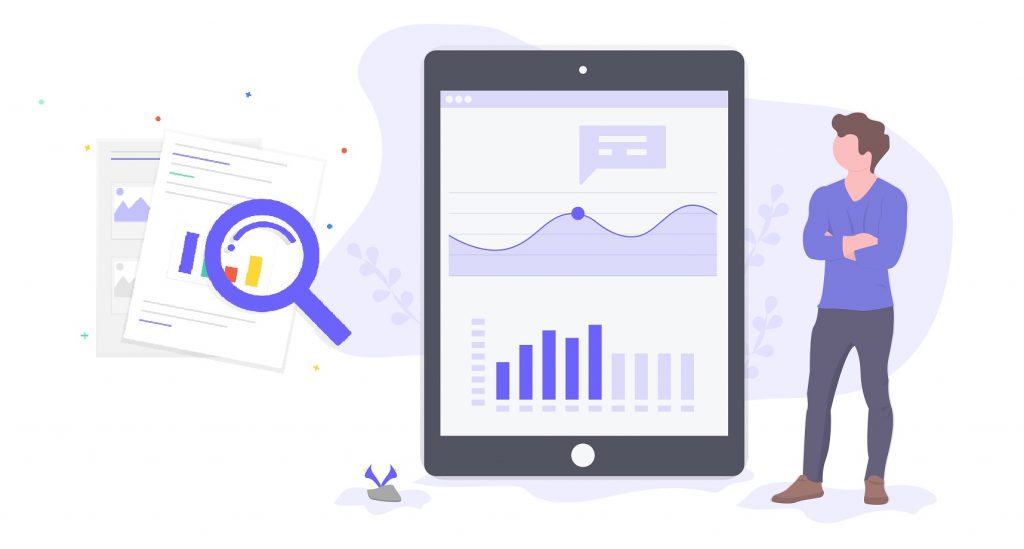 Evaluate The Risk In Your Business
Businesses come with risks and you can't avoid them. But, with the right strategies, you can deal with them swiftly, with little hassle. Problems will be there, but you need to know how to deal with them! 
To be on the safe side, you can evaluate your risk while making plans for any business. So, you can take precautions and won't get nervous.
Discover Whether The Business Can Make Some Profit
Without profit, what's the use of the business? If you are investing time and hard work, you will naturally look for profits. And so it's crucial to select the right idea.
There should be a demand in the market for your service. If there's no interest, there's zero to minimal sales, and eventually no profit! 
Check Whether The Business Idea Fits Your Ideal Lifestyle
Earning money is a must for living a comfortable life. But it will be valueless if you can't make time out of your work. There should be a balance between work and your private life.
Therefore, work for those businesses which allow you to divide your time ideally between work and home. Also, you need to set aside a particular time for work.
If you're a local online business owner and wondering how to optimize your business for local SEO, this complete Local SEO guide helps you kickstart 2023.
Are You Ready to Launch Your First Online Business?
So, do you like our ideas for starting a business with no or little investment? Most businesses require a lot of investment, but these ideas won't cost you at all. With few resources, you can start any of these ideas from home. 
However, as an entrepreneur, you will face various challenges. Once you jump over the major obstacles, other tasks will get easier!
Also, you need to dedicate a lot of time and hard work to make your venture a success.
Let us know your opinion about how to start an online business with no money in the comment section below.