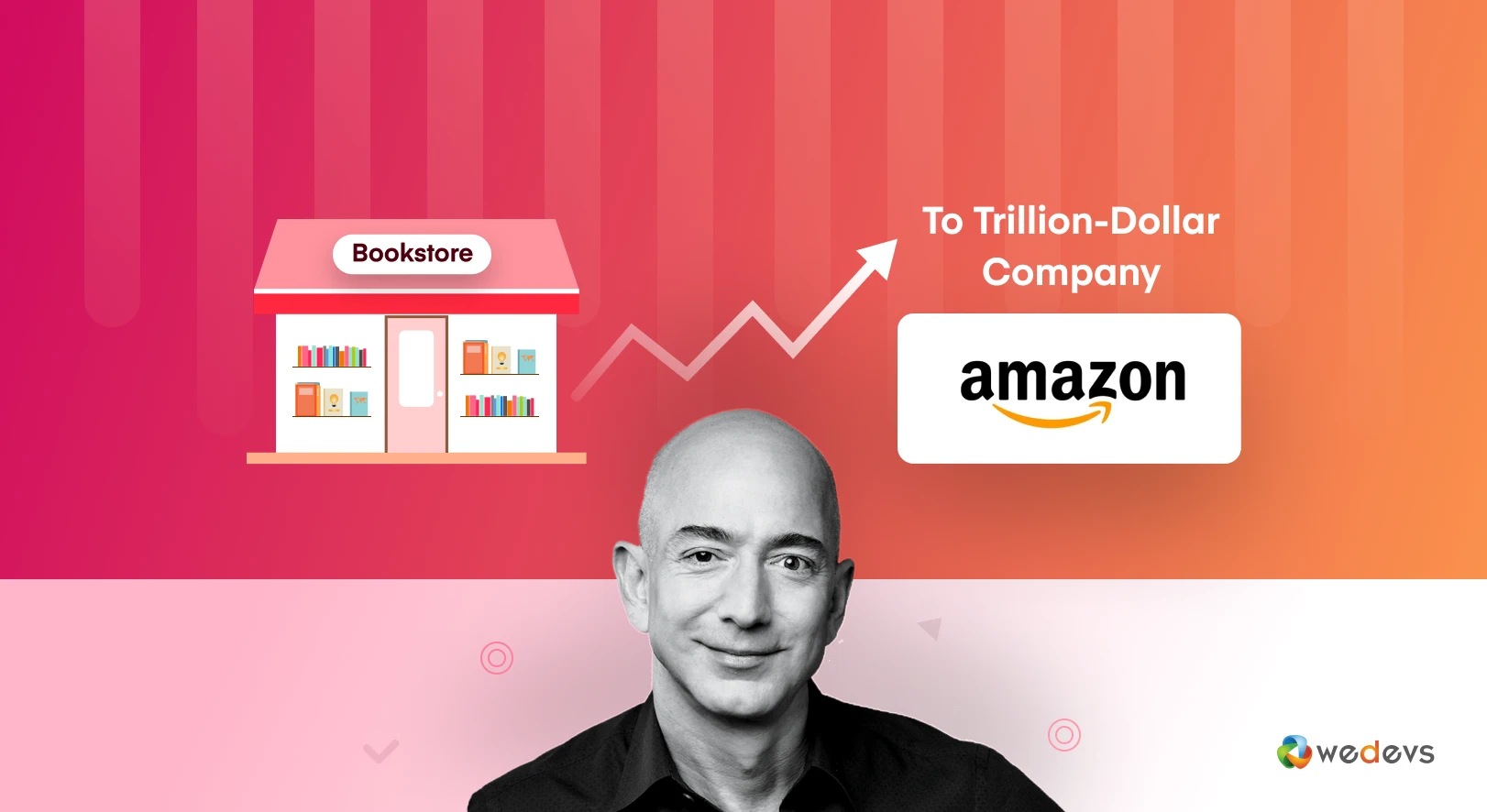 The Great Amazon Success Story: Journey From A Garage Bookstore To Trillion Dollar Empire
No business can be successful without a digital presence in this day. The eCommerce industry is a cut-throat industry, and only those with a strong online presence thrive and succeed in it. But one company that happened to start off as a mere bookstore has now become the biggest and the most successful eCommerce brand in the world.
Yes, you guessed it right, it is Amazon, and this is the ever-inspiring success story of Amazon.
Amazon's success didn't come overnight. For its success, it had to conquer and do the unthinkable. It took some really hard steps down the way and stuck to a strict motto to turn its eCommerce business into a money-making machine.
Many people think they have been able to achieve this position through its innovative ideas, customer-centric strategy, and its ability to change the world of eCommerce. But in reality, there is a lot more than it had to take to reach this height.
So today, we will look into the journey that it went through to become so successful and its story of becoming a global phenomenon in the eCommerce industry. Sit back and put your reading glasses on as we are about to jump into the sea of the unrevealed Amazon Success Story!
History of Amazon as An eCommerce Brand
The Amazon website, which was founded in 1995 by Jeff Bezos, is a global eCommerce company that sells billions of products every year across more than 190 countries. Amazon has now slowly become one of the most popular eCommerce brands in the world. It is a household name and has been around for more than two decades.
Amazon started off as an online bookstore and then expanded to sell DVDs, CDs, and eventually other products.

Beginning of Amazon's Success Journey
The journey of Amazon began in 1994 in a home office in Seattle when Jeff Bezos quit his job on Wall Street to start his innovative project. Amazon was originally called "Cadabra." This name actually came from one of the internet's earliest pioneers who coined the term "cadabra" meaning "it's possible".
The innovative idea behind the company came about after Amazon Chief Executive Jeff Bezos had a visionary experience where he saw a bunch of buildings floating on the ocean.
Company grew rapidly through the late 1990s and early 2000s, becoming one of the largest internet retailers in both North America and Europe. And today, Amazon goes on to revolutionize the way we shop online.
Due to its exponential growth during that time, Amazon became an online retailer within two decades. They also provide web services such as cloud computing/services by the name of Amazon Web Services to various sectors and use the same technology that powers Amazon.com.
Today, Amazon services cloud computing for users globally by way of their service named Amazon Web Services.
Also Read: Magical Success Story of eBay: Journey of Becoming The Global eCommerce Giant
Why Was Amazon So Successful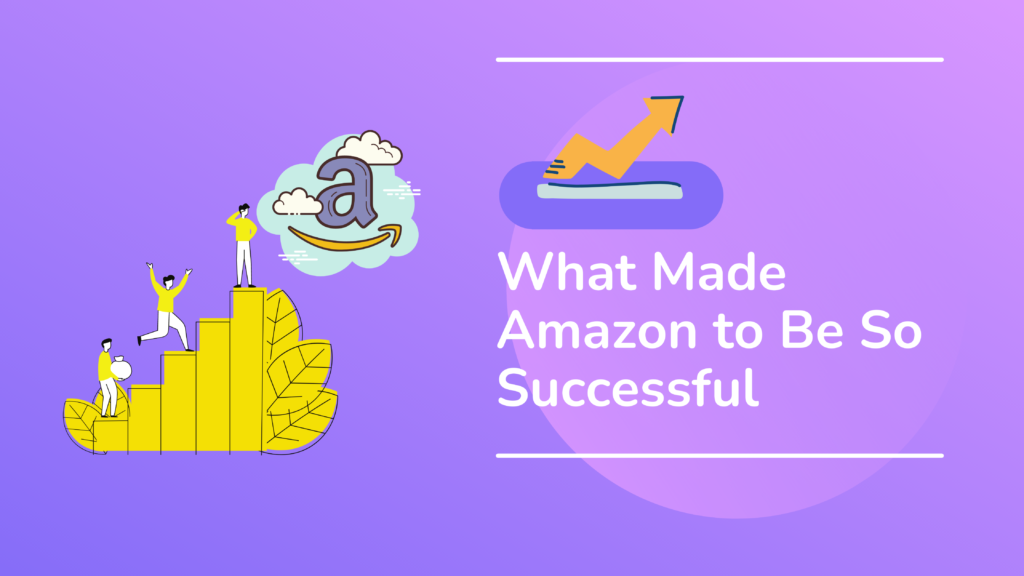 Amazon Success Story over the years is based on a number of key factors. In fact, there are many reasons why Amazon was so successful. One reason is that they were one of the first companies to really capitalize on the power of the internet.
They were able to build a massive online presence early on and then use that to their advantage.
Of course, for businesses to be so successful, there are so many factors that must be taken into consideration and Amazon did just what was important. Some of the common factors include:
Simple to use and seamless interface to manage all your eCommerce needs in a single, accessible platform.
A leading eCommerce platform with a growing client base of more than 100,000 eCommerce clients and top-rated customer service.
The convenience of shopping from your iOS or Android smartphone or tablet.
Specialization in all eCommerce verticals and markets.
Extensively used by sellers to manage their business and increase sales.
Used by leading marketplaces, eCommerce sellers, and brands.
Apart from the above factors, they also look at the prices, listings of available products, shipping time frames, and even provide value-added services like Amazon Prime where customers have unlimited access to thousands of movies and TV shows with Prime Video – all in one package!
And all these things come without extra marketing costs, which is a huge advantage.
Another reason is that Amazon has always been a customer-focused company. They have always strived to provide the best possible experience for their customers, whether that is through low prices, fast shipping, or great customer service.
Finally, they have always been a company that is willing to innovate and try new things. They are always looking for new ways to improve the customer experience and make their business more efficient.
11 Strategies That Led Amazon to Build a Trillion-Dollar eCommerce Empire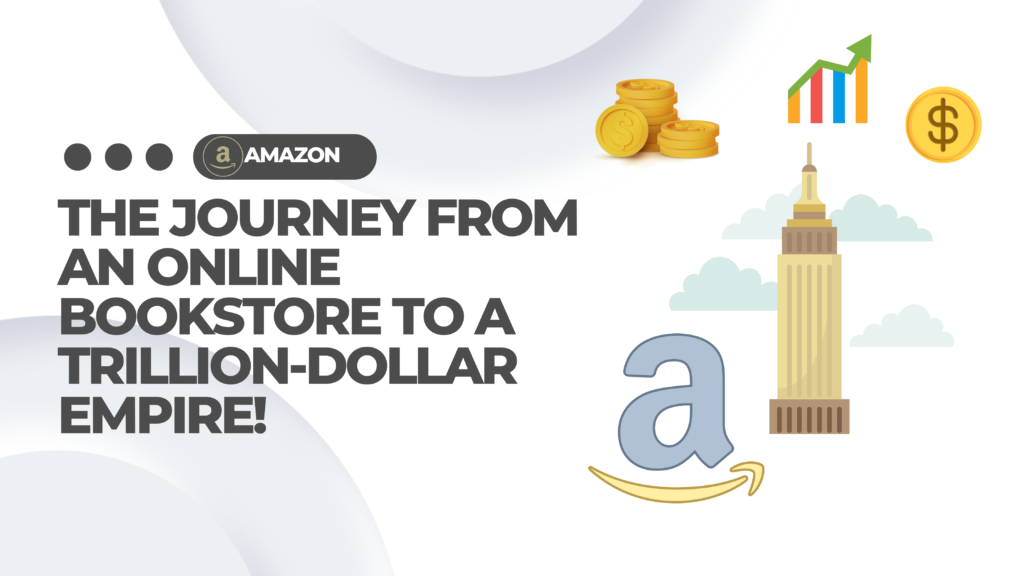 Amazon is currently leading its way to be the no.1 ranked eCommerce brand standing above eBay, Walmart, and Alibaba. There are a few reasons why Amazon's success strategy has such a stronghold and helped make it into the trillion-dollar club in the eCommerce industry.
Amazon has been around for more than two decades and it is by far the most advanced eCommerce platform out there. Secondly, it provides a vast array of products under different categories, which gives shoppers a wide range of options to choose from.
But these are not all; the other key reasons that helped make it so big in such a short period of time include their:
Focus on Putting Customers' Service First
Availability of a Wide Range of Products
Cutting-edge Technology
Top-notch Customer Support System
Promise to Deliver Goods Quickly
Innovative Sales Strategies
Product Pricing & Available Discounts
Service to Every Door-step Worldwide
Assurance to Protecting Consumer Safety
Kindle Publishing Option & Focus on Book Selling
Talented UX Team
Now let us dive into details.
1. Focus on Putting Customers' Service First
When it comes down to Amazon and top-notch customer service, the company has set itself apart as a go-to online store when it comes to shopping. With fast and reliable delivery times, cheap yet high-quality products, secure and convenient payment methods, plus the option to replace damaged or lost orders should the need arise.
Amazon is now becoming a household name and deserving of its success all because they have managed to focus on the one thing that matters most here: Consumers are always King!
2. Availability of a Wide Range of Products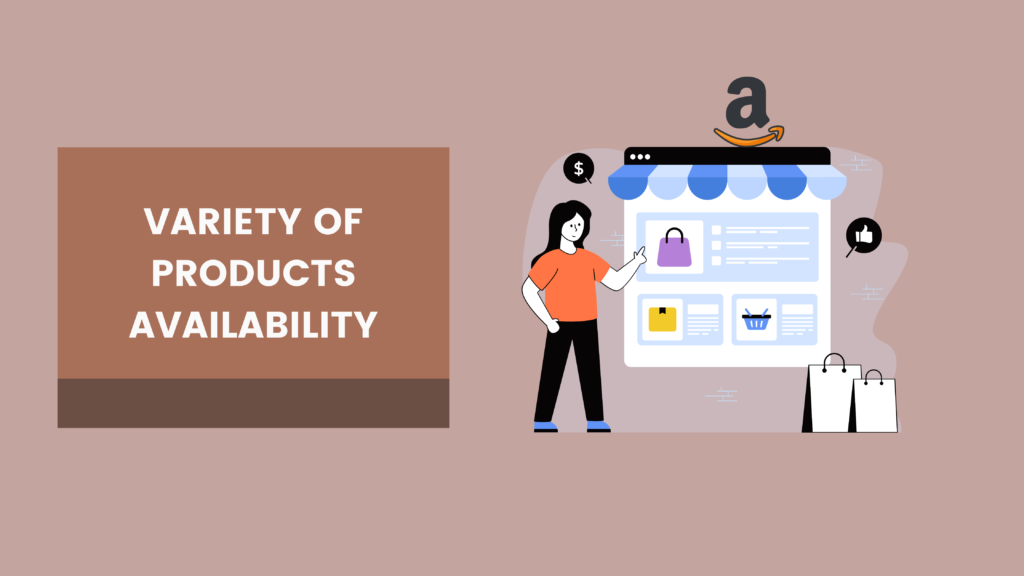 Amazon sells a huge number of different products. They have categories for everything from clothing to electronics, so it's easy to find something that works for you. You can see their selection over at Amazon or buy from a third-party seller on their site.
Some of the most popular types of products that are found and sold through the Amazon website include:
Books, Appliances, Apps & Games, Arts, Crafts & Sewing, Automotive Parts & Accessories, Baby Items, Beauty & Hygiene, Vinyl & CD's, Mobile Phones & Accessories, Fashion, Shoes & Footwear, Jewelry, Collectibles, Fine Art, Computers, and so on.
3. Cutting-edge Technology
Amazon has a wide understanding of modern technology and implements it into its business model. For example, Amazon's recent product offering, the Amazon Echo, is a voice-controlled device that allows you to request music be played, hear the news and traffic reports, control your TV set, listen to podcasts, and much more!
This product has proven to be very popular with consumers because it allows for greater convenience than any offered product from existing marketplaces.
4. Top-notch Customer Support System
Getting customer service at Amazon is easy. On their Customer Service page, you can choose a category out of many to best suit your inquiry. These include Your Order, Returns & Refunds, Digital Service & Device Support, Manage Prime, Payment Options, Your Accounts, and Safe Online Shopping.
On the order page, customers can find their recent orders and track their packages. This page also has an option for reporting any problems. You can leave feedback for the seller and write a review of the product too.
Returns & Refund page is the gateway to your return porta for the customer. The return policy is right at the top, making it easy for customers to get all of the information they need. Having a direct link to your order page helps customers who are looking into returning an item or getting a refund faster.
The Digital Services & Device Support page is separated into Things You Can Do and Popular Articles. The Things You Can Do section contains a bunch of helpful links for managing things like digital orders, downloading apps, registering a Fire Tablet to your Amazon account, and canceling subscriptions.
On the Payment Options Page, customers are able to change, add or update their payment methods for their Amazon orders.
What's More on Customer Support System?
Your Account is the customer account section where any customers can check and manage their accounts. There are six sub-categories for Addresses, Login & Security, Your Payments, Gift Cards, Prime, and Your Orders.
After managing their order, customers may also be interested in something to purchase from Stores like music, movies, or a book. Moreover, in this category, you'll find a list of helpful articles related to topics such as ordering, your device and content preferences, digital services, emails, notifications, ways to pay, and more.
The Safe Online Shopping page provides customer support with helpful articles to educate them about their privacy and security while shopping from Amazon. The section also listed information related to Phishing, Legal policies, Spoofing, and other relevant safety measures to be taken to ensure safe online shopping for customers.
Also Read: Tips To Ensure Excellent Customer Support In eCommerce Marketplace
5. Promise to Deliver Goods Quickly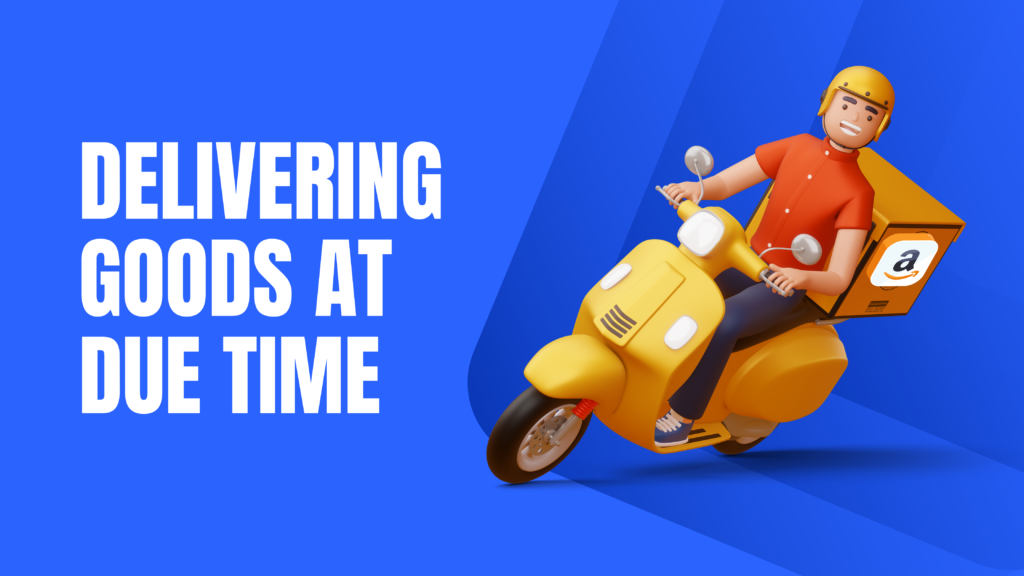 Amazon's shipping speed is consistently fast and reliable, but it depends on the customer's geographical location. For those paying a little extra a month, Prime members get two-day shipping extensions, with some orders arriving even on the same day.
Packages also include tracking numbers which allow customers to check the status of their order wherever they are at any given time.
6. Innovative Sales Strategies
Amazon has had a lot of success with its online marketplace, Amazon.com. They recognized the potential to expand their business outside of their website and thusly opened up several more storefronts in physical locations such as Kohl's, making it easy for customers who prefer to shop outside of the internet.
By doing so, they can sell a variety of their own brand products from their own produce or snack food line or have sales on any customer returns on-site at said location.
As this service is often offered for free (for packing and shipping), it actually enhances some positive customer experiences that are associated with Amazon by partnering with important brands such as Kohl's, therefore growing revenue in both sales generated for Amazon's products as well as Kohl's marketing brand image due to the connection between the two corporate companies involved through this initiative.
Though this isn't always for money, it is still an added feature that increases convenience for customers who are positively willing to spend their money on one of the greatest websites.
7. Product Pricing & Available Discounts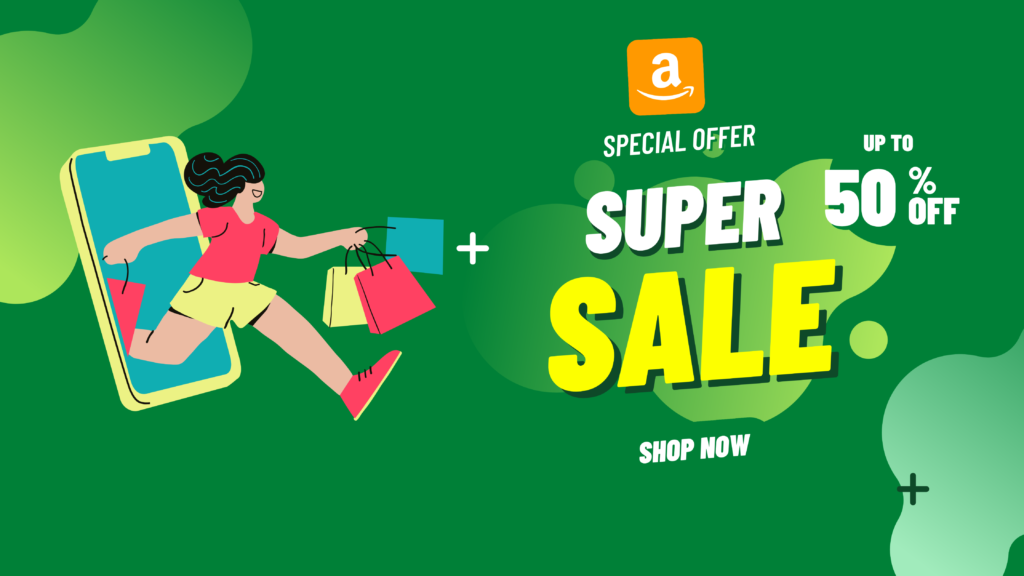 Amazon offers discounts in many categories on its website, even though the Fashion category is not included in discounts in some regions.
Their frequent discount campaigns run in the name of the following categories: Today's Deals, Watched Deals, Outlet Deals, Warehouse Deals, Lightning Deals, Coupons, eBook Deals, Subscribe & Save.
8. Service to Every Door-step Worldwide
Amazon has websites for the most popular countries, such as the United States, Canada, Australia, Brazil, China, France, Germany, India, Italy, Japan and Mexico. Amazon also provides country-specific sites worldwide. The company can be found in more than one hundred different countries.
Moreover, in countries that don't have a website, Amazon offers a Worldwide global store merging with local eCommerce platforms from where anyone in those countries can order global products directly from Amazon. Although the delivery time and shipping cost for these global products might be more than usual.
9. Assurance to Protecting Consumer Safety
Amazon and its affiliate system have very detailed security measures to ensure that customer information is safe. Amazon does not share any of their personal or financial info with anybody, and they have a system in place for reviewers to report scams or bad service if they feel the need to.
As a consumer, one trusts the Amazon team to assure customer safety and protect customers' personal information.
10. Kindle Publishing Option & Focus on Book Selling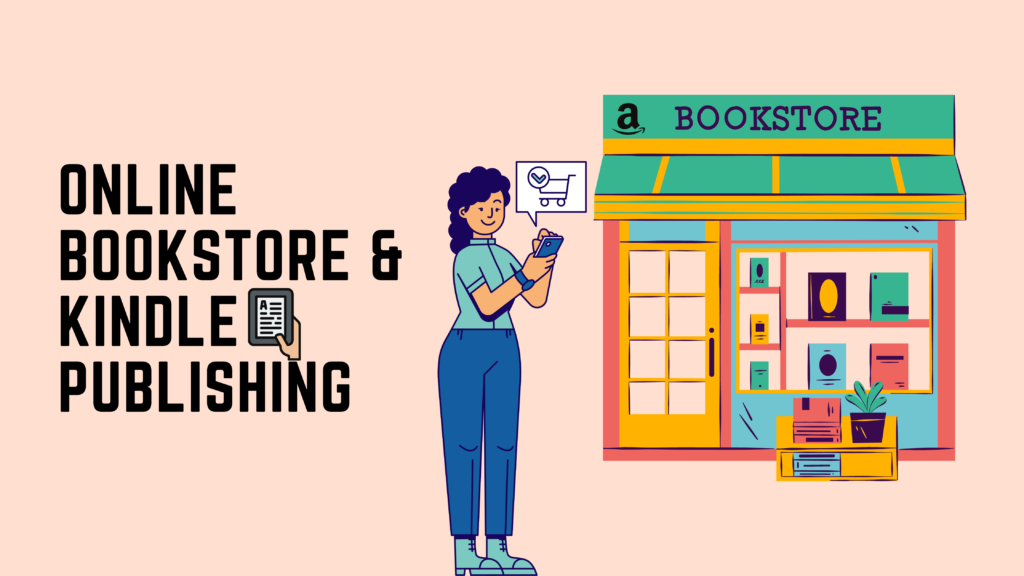 Amazon has recently received a lot of critical acclaim in book-centric circles because of the company's endeavors in e-book publishing and promotion. This is interesting because Amazon has pretty much beaten the competition when it comes to selling printed books on its website.
Moreover, Amazon's business model is based on selling books, including self-publishing services with Kindle.
Amazon, from its early days as an online book-ordering site, has grown to offer a diverse range of written materials. With products like Kindle, Kindle Direct Publishing, Audible, and a wide selection of physical books, Amazon has a rich history in the world of literature.
11. Talented UX Team
Amazon employs a full team of specialists (also known as their UX team) to analyze users' search habits to provide each customer with only a selection of products they are most likely to be interested in finding.
This personalizes the experience for customers and improves their likelihood of making a purchase while on Amazon.com.
Helpful: How to Create Amazon-like Marketplace in 30 Minutes using Dokan
Interesting Stats & Facts About Amazon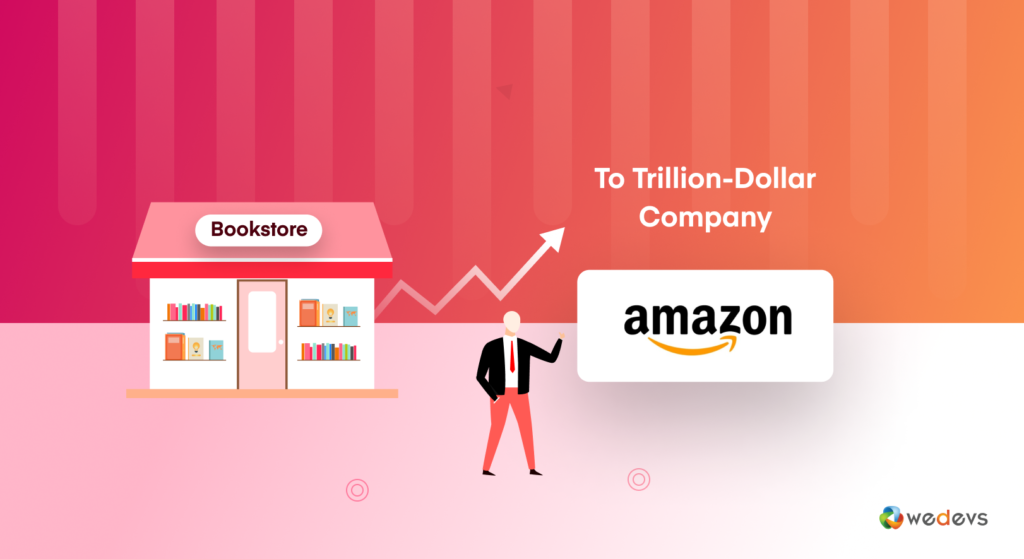 ❖ The total accumulated online sales of Amazon was a whopping $234.61bn in 2018.
❖ Amazon is the largest book-seller in the US.
❖ Amazon Prime has the second-highest number of paid users, with over 100M subscribers.
❖ Bezos had two reasons to choose Amazon: One was to point out dimensions, and the other was because site listings were generally alphabetical at that time.
❖ Amazon.com was almost called "Cadabra" as in "Abracadabra". That idea was scrapped because the CEO's lawyer misheard it as a "cadaver".
❖ Amazon.com paid about $1.2 billion for the all-stock acquisition of the online shoe retailer Zappos.com in 2009.
❖ Bezos chose Amazon.com for two main reasons: one to suggest scale (Amazon.com launched with the tagline "Earth's biggest book store") and the other was because site listings were generally alphabetical at that time.
❖ Amazon's warehouses are larger than 700 Madison Square Gardens in terms of square footage and can hold more water than 10,000 Olympic Pools.
❖ The first-ever book was sold in July 1995 from Bezos' Garage named Fluid Concepts & Creative Analogies: Computer Models of the Fundamental Mechanisms of Thought.
❖ Amazon's current logo was designed to depict a smile that goes from A to Z. "This signifies that the company is willing to deliver everything to everyone, anywhere in the world."
❖ In order to understand the customer service process, Amazon employees spend 2 days a year working at the customer service desk.
❖ Amazon's unique users are five times more valuable than eBay's. Amazon's average unique user brings in about $189 while eBay's brings in just $39.
Source: Businessinsider.com & BBC.com
Most Common FAQs on Amazon Success Story
1. How can I start an Amazon marketplace account?
Amazon marketplace is a platform where sellers can offer their products to Amazon customers. Sellers need to sign up for Amazon seller central to start an Amazon marketplace account. Seller central is the one-stop shop for all things related to selling on the Amazon marketplace.
Sellers will have to provide information such as their contact details, bank account details, and tax information before they can make sales on the Amazon marketplace. Sellers will also have to pay a monthly fee for using seller central, which varies depending on factors such as category and sales volume.
2. What is a good product for the Amazon marketplace?
A good product for the Amazon marketplace is one that has a high demand and a low supply. For example, if you are selling a new type of shoe that has not been released yet, it will be difficult to find many people who are willing to buy it because they don't know it exists. This means the supply is high and the demand is low.
On the other hand, if you are selling an old type of shoe that many people know about and want to buy, then there will be few people who want to buy your product because they already have one. This means there will be a low supply and high demand for your product.
3. What are the requirements for becoming an Amazon seller?
To become an Amazon seller, you need to register and create a seller account. You also need to have a valid credit card, bank account, and U.S. address. The next step is to get your products listed on the site by uploading them on Amazon's Seller Central portal or using Fulfillment by Amazon (FBA) to sell your items.

You can only sell the items that are in stock and not prohibited from sale on Amazon's website. You can also use Amazon's fulfillment services which will allow you to store your products at their warehouses and send them out as orders are placed.
4. Is there a fee for selling on the Amazon marketplace?
Yes, there is a fee to sell on the Amazon marketplace. The fee for selling on the Amazon marketplace varies depending on your product category and other factors. For example, if you're selling a book or DVD then the fee is $0.99 per item sold. If you're selling a DVD or Blu-ray then the fee is $1.99 per item sold.
5. How do I get paid as an Amazon seller?
When your account balance is settled and you have a positive amount, Amazon makes a transfer to your bank account through Automated Clearing House or electronic funds transfer. It can take up to five days before the transfer appears in your bank balance.
6. How do I list my product on Amazon?
There are 3 ways to list your product on Amazon:
◼︎ Use Amazon's Product Advertising API to create your own listings and sync them with your store inventory.
◼︎ You can use Fulfillment by Amazon (FBA) to ship items directly from your warehouse to customers' doorsteps.
◼︎ You can use Vendor Express, which is a service for small and medium-sized businesses that want to offer products on Amazon without having an actual storefront.
Amazon Success Story: Why Not Get Your Own Marketplace Easily with WordPress?
To sum up, online sales, including ones in e-marketplaces, will keep gaining momentum because of increased demand related to the pandemic and post-pandemic times. Many online marketplace and eCommerce business owners will be looking for ways to build their online businesses, and e-marketplaces are a great way to go about it.
In current times, it's clearly evident that e-commerce will continue to grow. In case you are interested in selling products and services online, you should start your own e-commerce site and make sure it is secure and reliable.
So, if you are looking for a cost-effective way to build your own online business, then you may consider using the Dokan plugin, an open-source multivendor marketplace solution that allows you to create your own e-marketplaces. With Dokan, you'll have full control over your e-commerce website and you'll be able to do everything you need to run a successful online business.
Hope you have enjoyed learning about the mesmerizing success journey of Amazon. if you are an eCommerce business owner, do share your success story or experience in the comments below.