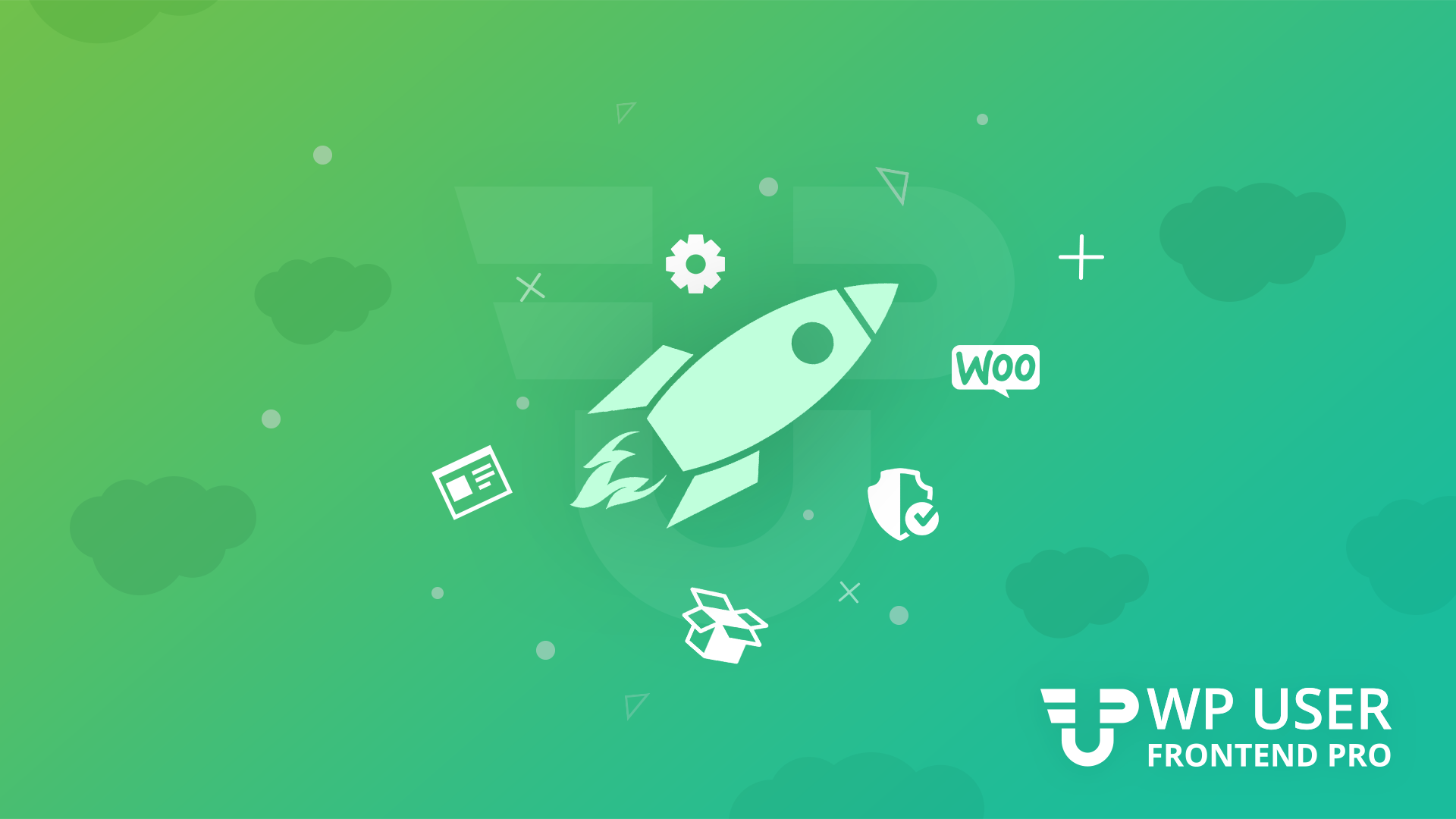 Templating and Privacy Updates for WP User Frontend
If you are looking for the best drag and drop form builder for WordPress, then you have come to the right place! WP User Frontend is one of the bestselling WordPress plugins. It has served more than 10,000 active users and downloaded 218,203 times after release!
WP User Frontend provides you outstanding features such as frontend post submission, form, profile and user dashboard builder. You can manage unlimited forms, custom post type support, custom taxonomy, guest posting support, post-expiration and also charge for each post using this amazing frontend plugin.
We are currently developing a lot of new stuff to make WP User Frontend more awesome, here are the highlights!
Predefined templates for form building
WP User Frontend aims to simplify your frontend experience so we have added predefined templates just for you. With these templates, you will be able to create and customize forms more easily. We have already implemented Post form and Blank form. The Post Form will create a default form that is suitable for blog posts. It has all the important fields that are required for publishing a successful blog post. With the Blank form, you will be able to customize and build a form as the way you want.
For creating forms more easily, just click on any of the predefined templates and it will automatically generate a form for your website.
WooCommerce integration
WP User Frontend now has native WooCommerce integration so that you can use both of them without facing any problems. If you have WooCommerce plugin installed within your WordPress website, you will see a new template. The WooCommerce Product template will generate a product form and it will have all the fields required to publish a product. Previously, you had to manually design the form which took away more time from you. You will find the link to all available templates usable with WP User Frontend at the bottom of this page. You can also request for new integrations and for this you have to click on the 'Let us know'. Our support team will assist you in this case.
With WooCommerce integration, you will be able to create product forms more easily. You can drag and drop important fields and build the ultimate form for your product page. It will include different form elements such as Product Name, Categories, Description, Price, Product Image etc. Besides that, Pro users will be able to add fields related to downloadable products.
Read our blog – Why Should You Switch to WP User Frontend Pro!
Content restriction for enriched privacy
WP User Frontend Pro users will also get another handy feature of restricting contents. With this feature, you will be able to create content restriction by selecting from logged in users, subscribed users or everyone. You can also specify subscription plans including Pro or Starter. The members of the selected subscription plans will be able to view the contents.

WP User Frontend Pro is one of the best drag and drop website builders out there and these new features will make it handier. You have to wait a little longer to get these features, in the meantime keep in touch with us and read our blogs regularly for more exciting news about WP User Frontend Pro. You can download the free version from here.