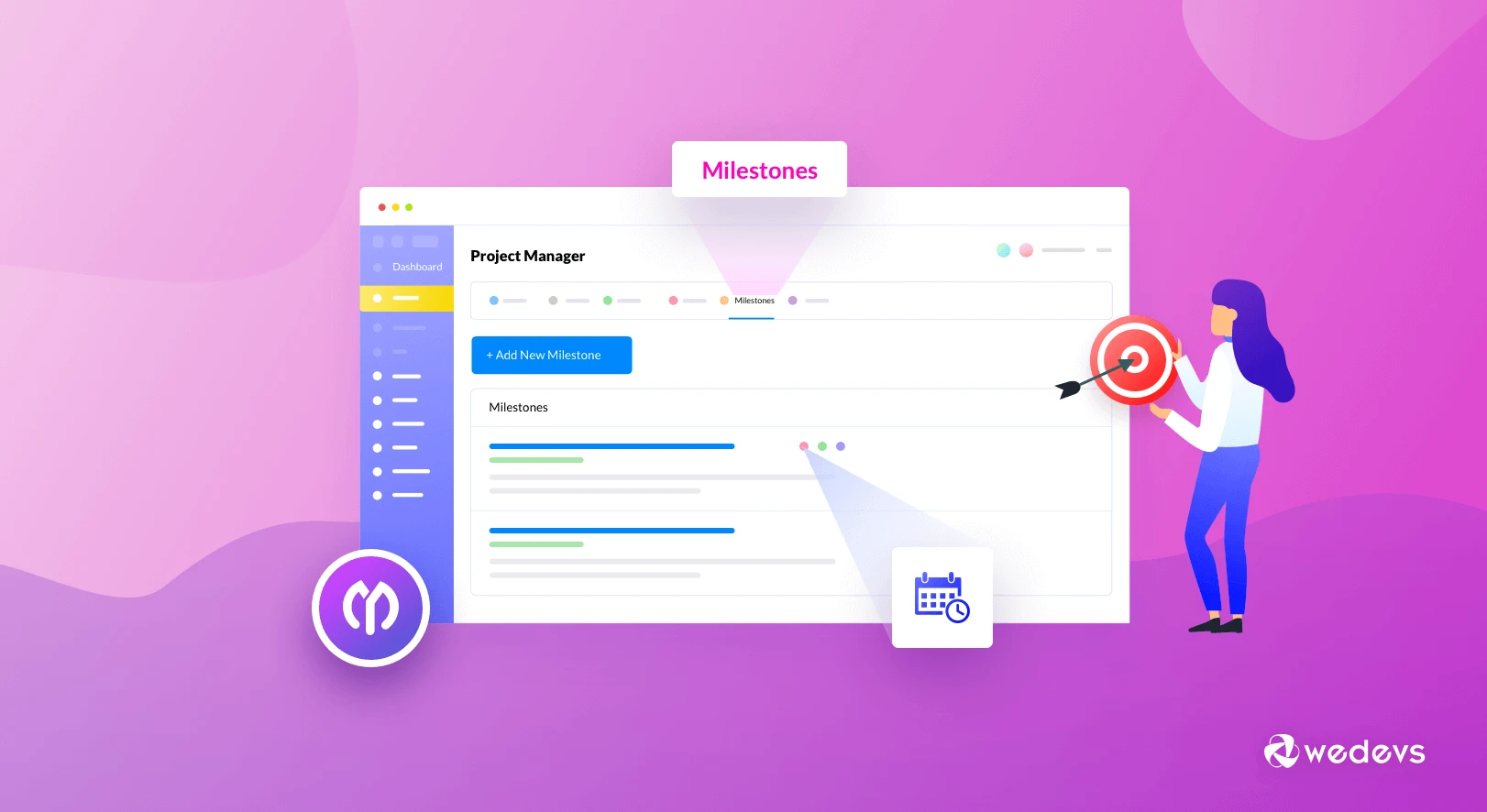 How to Set Goals and Achieve Them With Project Management Software
Say you want to start your own marketplace using WordPress. You want to do that within 3 days. So, you are the project manager and you are setting project management goals for it.
After setting the goal, it is up to you whether you can achieve your goal or not. You have set your goal but now you have to find the answer on how to achieve your goal.
Goal setting is a powerful process for thinking about your ideal future, and for motivating yourself to turn your vision of this future into reality.
You may have the best idea for a product that will change the world. And you can have the best team working under you. But without proper Project Management drill, it is highly unlikely that you will create that product.
That is where project management software can make a significant difference. So. today we are going to discuss project management goals and how to achieve them efficiently. But first, let us discuss the importance of project management software.
Let us dive in.
Importance of Project Management Software for Your Business
Businesses have goals and objectives to be achieved which can be used to measure its level of success and growth
From the above quote, we can say that to call your business successful your business has to achieve the desired goal. In order to achieve them, you need effective project management practices. And there are no other techniques or shortcuts to that.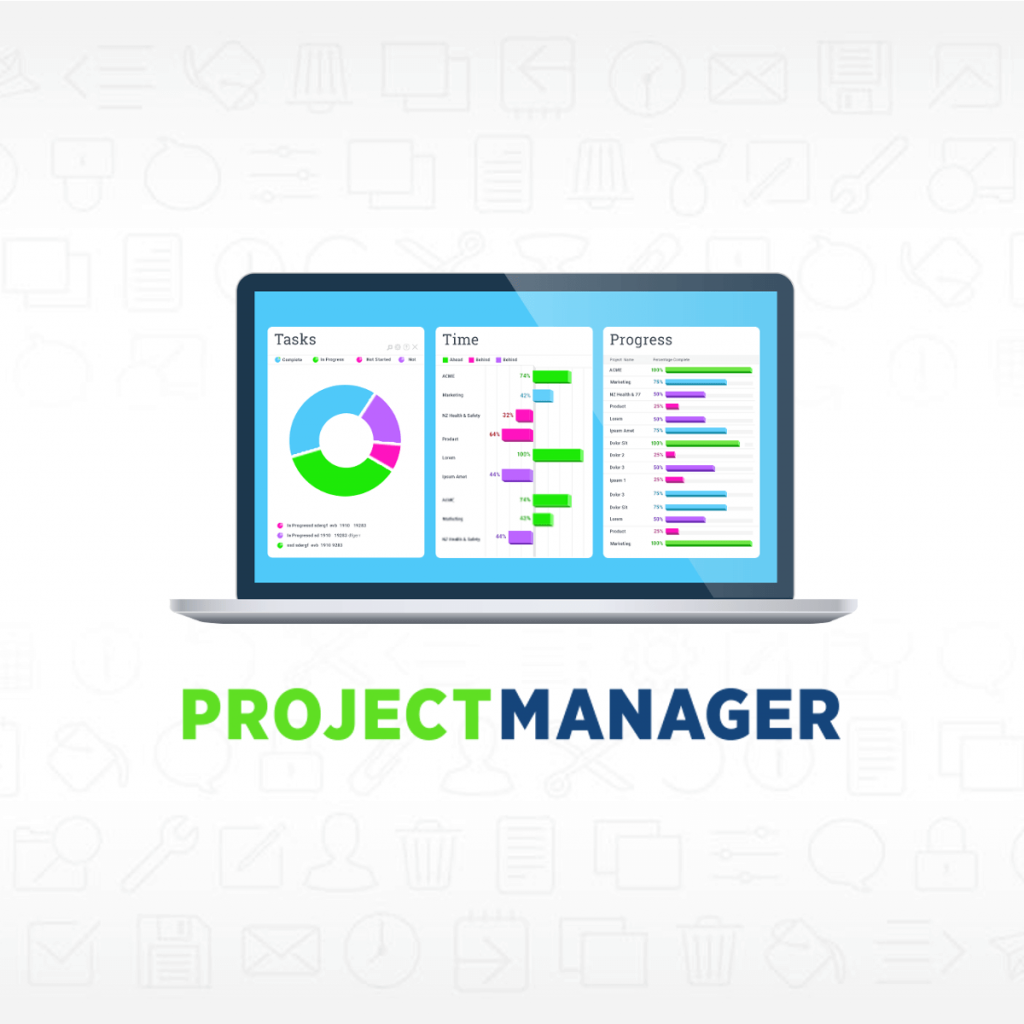 Whether you like it or not, technology has taken over our entire lives. If you want to accomplish something in your life in this era, you must take the help of technology. Also, you need to know the ins and outs of modern business.
When you have a bigger goal in mind you can't be stuck juggling small and petty tasks. Yes, no work is small or valueless. But when you are looking at the big picture you can't get distracted by these tasks.
But the work needs to be done. Someone has to do it right? Why not let a project management software handle it. And it is not that it can only handle only petty tasks but can handle some big work also.
Today's technology has become capable of handling such tasks. Ok let's not elaborate any further and let us tell you the importance of project management software for your business plan.
Scheduling & Planning Becomes Easy
When we are talking about project management goals, obviously scheduling and planning is a necessary part of it. But if you sit down, take a pen and a piece of paper, start writing your plan and schedule imagine how much time it will take up.
Therefore, without a proper system in place, it would become difficult for your team and you to stay within the schedule. Most of the times they will get confused about what to do and when to do it. So, you need proper time management skills to manage your work.
Team Collaboration
A large project requires a large team. Each member is assigned to individual tasks. If any member gets confused about any work they can communicate internally through a project management application.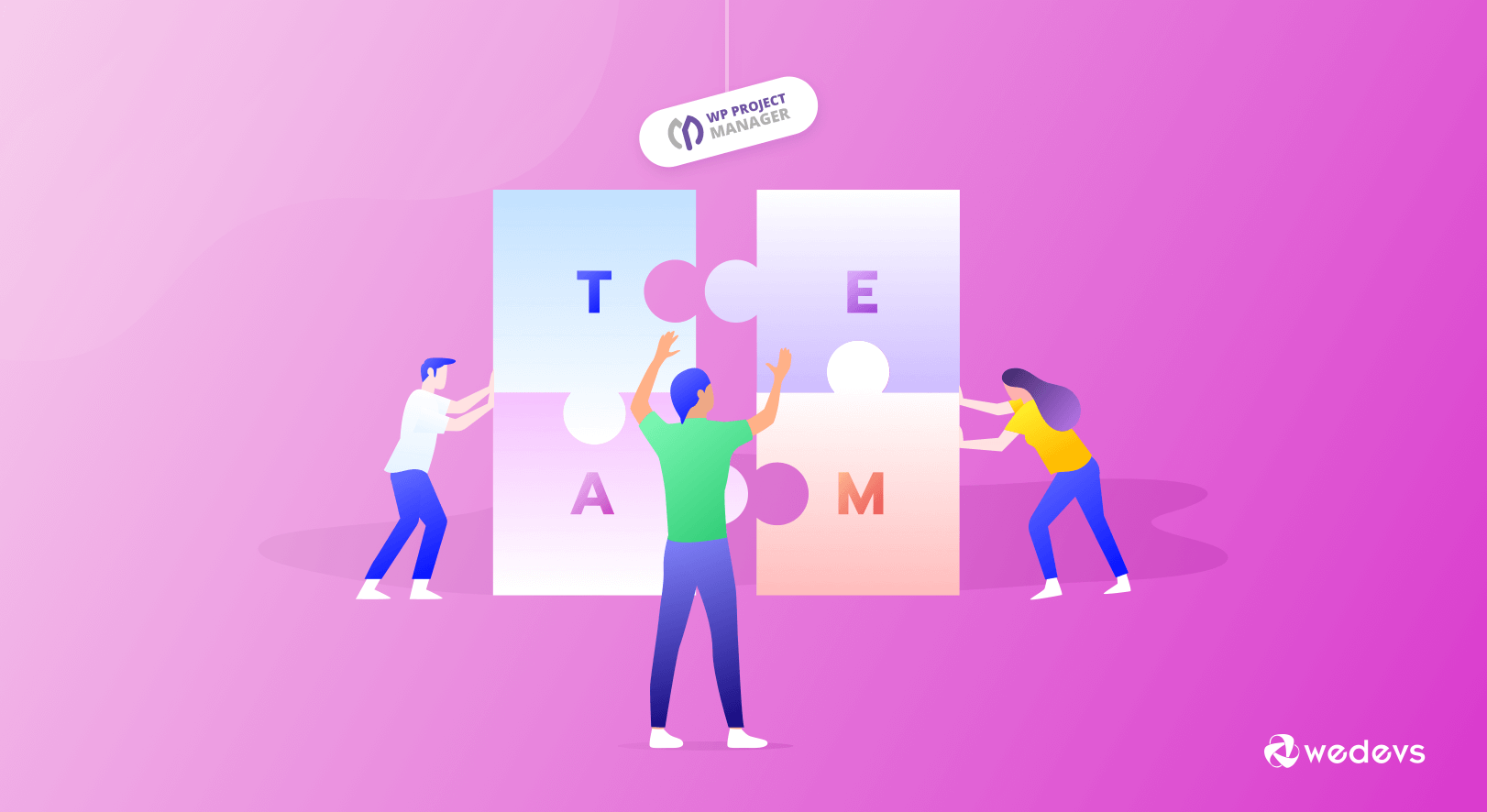 They will get the right responses from the right people from the right projects. That's three rights! They can share files, share data and also get KPI's. Cool isn't!
Also, the software will help a great deal in building a team as a team.
Task Updates
Who doesn't want to stay updated? You would want to know what is going on and what work was completed to which level. Now, you can't go to every member of your team and ask for updates right? That will be foolish and time-wasting.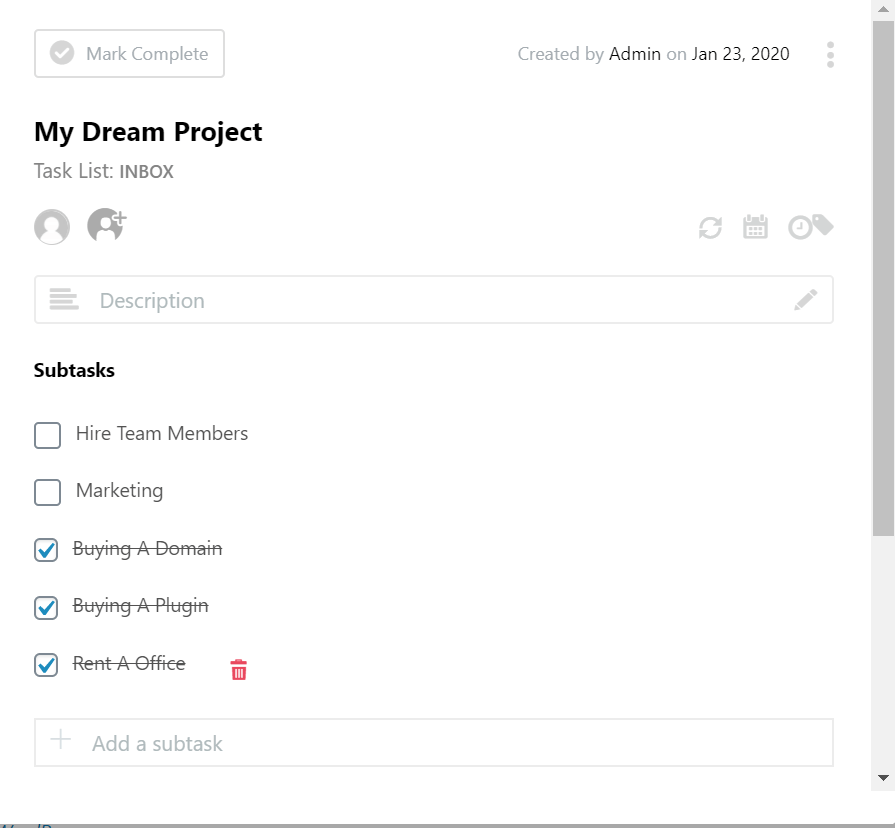 Every member will create small subtasks of every task and mark complete when done. That way you will know what part of every task is done.
Backup Your Every work
At the time of planning and scheduling, we said that what if you start writing your plan in a piece of paper what would happen. Suppose you wrote your plan on a piece of paper. But what if it got lost? What will you do then?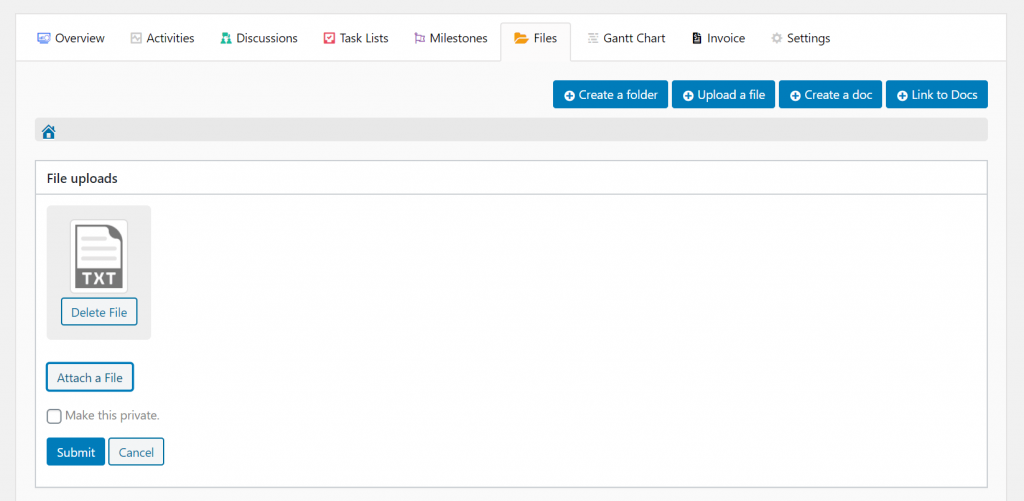 That is why backup is very important. Using project management software, keeping a backup becomes very easy. You can easily store your work and use it whenever it is necessary.
Also, you can set milestones for every work or project. It may sound less important but trust us it is way more important.
We have been talking about project management software and how it can make your work easier. But which project management software possesses all this quality in the real sense? One name comes to mind WordPress Project Management Software.
How To Set Project Management Goals Using WP Project Manager
People often get confused with the words Milestones and Goals. They think both words carry the same meaning. But that is not the case every time.
Milestones are the steps to achieving your main Goal
On the path to obtaining your goals, you can set little milestones for yourself or the team. These little milestones will tell you exactly how far out you are from achieving your dream or goal.
The good news for you that the WordPress Project Manager plugin offers this feature for FREE! You can manage milestones for your project with the help of this plugin. And that can be your answer to "How To Set Goals".
How To Add Milestones
Now that you know you can add milestones for your project using WP Project Manager, you obviously want to know how it is done. Ok, let us demonstrate its easy process for you.
Step 1: Install WP Project Manager plugin
Let us start with the basics. Let's assume you have WordPress installed on your device. Installation of this plugin is as easy as installing any other WordPress plugin.
Just navigate to WP Admin-> Plugins. On top of your screen, you will see the button Add New plugin. Click on it and search the WP Project Manager. Simply install and activate it and Voila! you are done.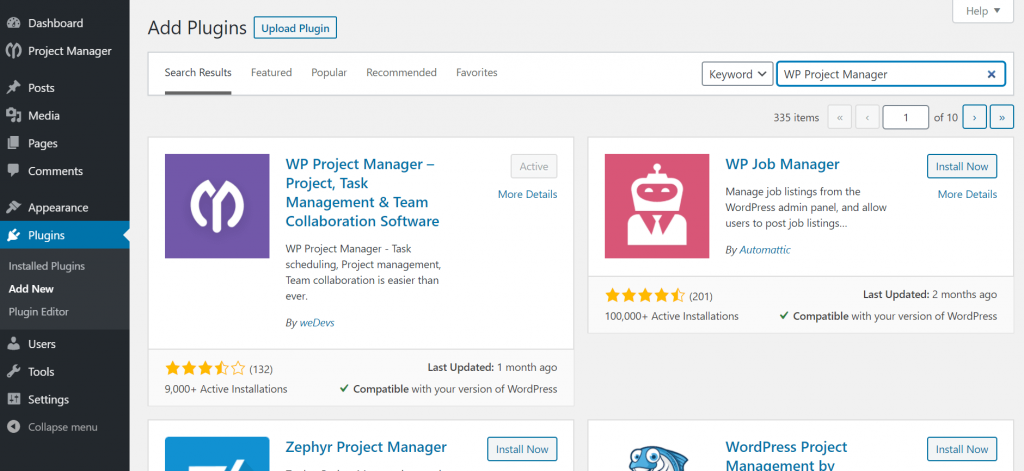 Step 2: Create a project
To create milestones you need to have a project first. To create your project just go to WP Project Manager->Projects. Click on the New Project button. Set a name and you are good to go.
Step 3: Adding Milestones
Now the moment you have been waiting for. Adding milestones. If you click on the project that you created earlier you will see Milestone Tab on the top.
Click on the Add New Milestone button. Then add the milestone name, due date and if you want you can also add a short description describing your milestone. Its simple, isn't it?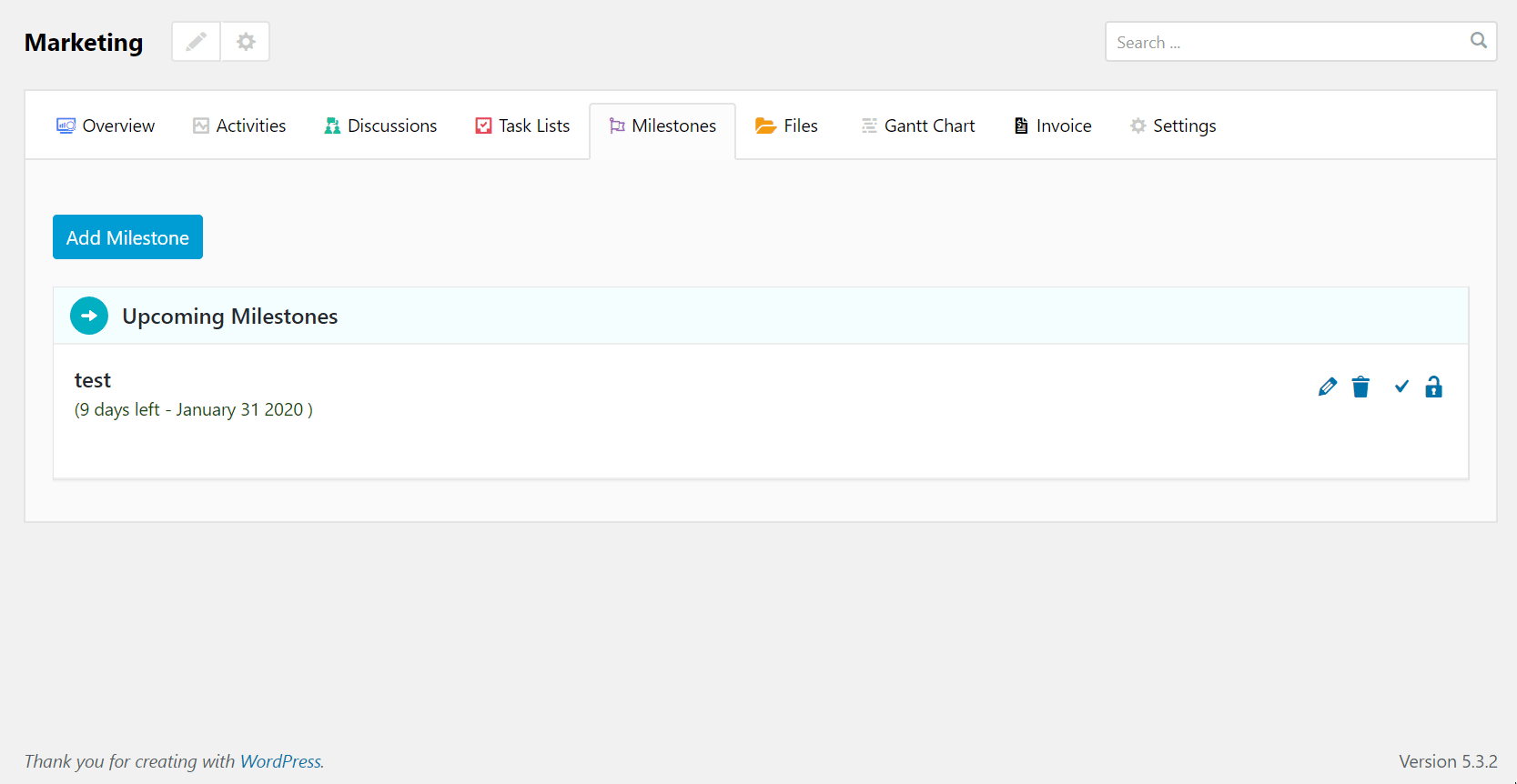 Note: You can add as many milestones as you want for a project.
How It Works
You can add a milestone to any of the tasks. Or else how are you going to see if your milestones are getting completed or not. Therefore, when you complete a task, the milestone slowly moves towards completion. Confused? Let us show you.
First, add the milestone to a task list. Just click on the vertical dotted line on the right-hand side of the task name. Then, click on Edit.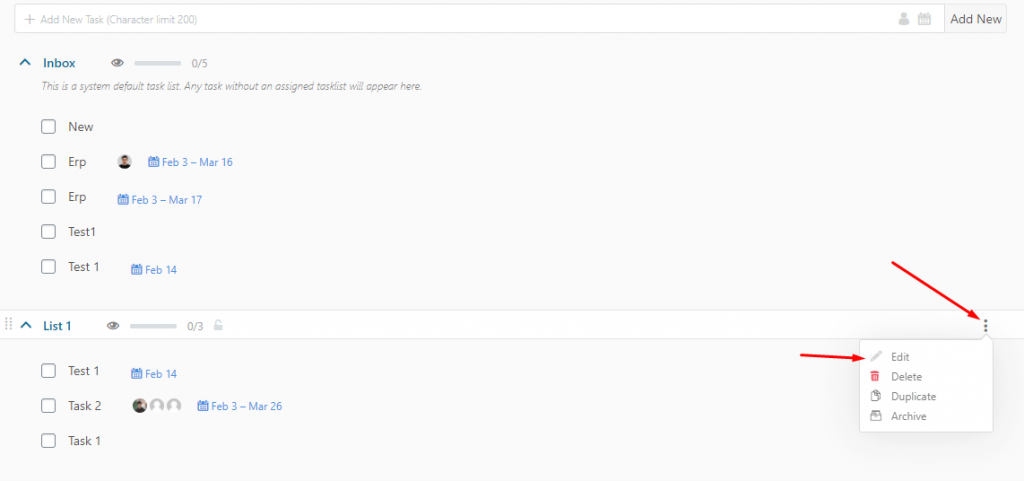 Next, add the milestone you created earlier to the task list.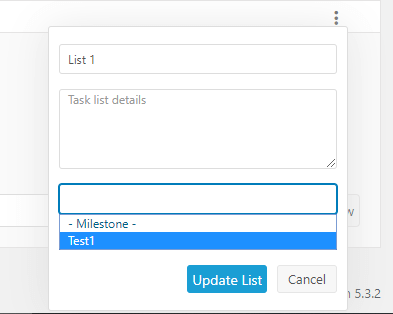 And you are done. So, whenever you finish an assigned task within the Task list, the milestone will gradually march towards completion.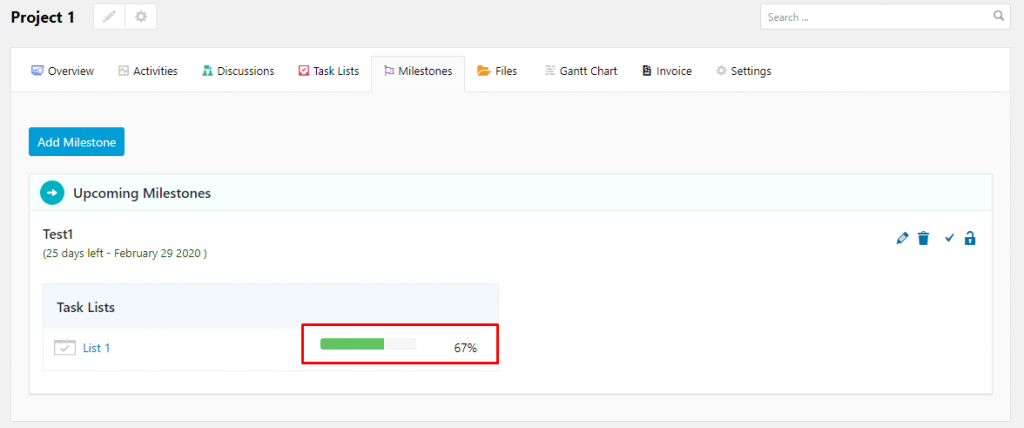 WordPress Project Manager: How It Helps to Achieve Project Management Goals
What, you thought WP Project Manager has only this milestone feature? no, my friend. This software has vast features that will help you to achieve your goals. But to unlock these features you need to purchase the WP Project Manager Pro version.
Don't believe us? Ok, let us break it down for you.
Time Tracker: Know how close you are to your goal
Remember at the start of the article, there was an example where apparently you had to start a marketplace within 3 days? So, how are you going to track whether the milestones for that project are being done in time or not?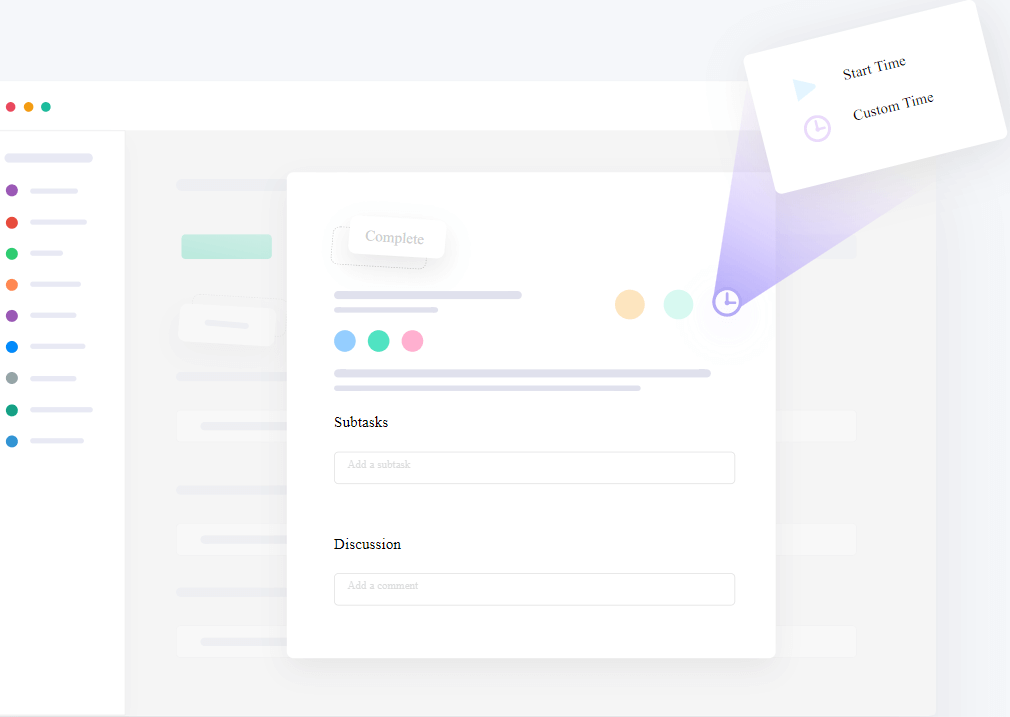 Not to worry, the WP Project Manager Pro has a time tracker feature that will help you to track how much time is needed for every milestone. Taking you one step closer to your goal.
Gantt Chart: Illustrated view of your projects and task
To achieve something you need planning.
So to take care of your project needs and to handle all the planning you need a feature like Gantt Chart. It is well used and popularly known as planners and schedulers of individual and team tasks.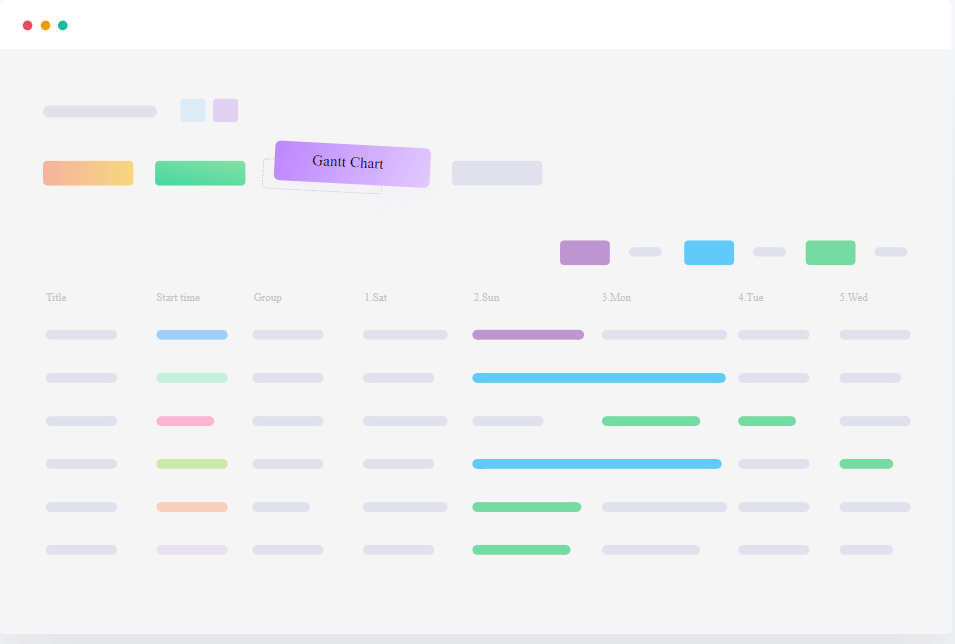 It typically shows what the various activities are, when each activity begins and ends, how long each activity is scheduled to last, where activities overlap with other activities, and by how much, the start and end date of the whole project.
Kanban Board: Maximize the workflow
When you are aiming big you need to make your work more simple not complicated. That is exactly what Kanban Board does. It is suitable for every business type, size, and goal.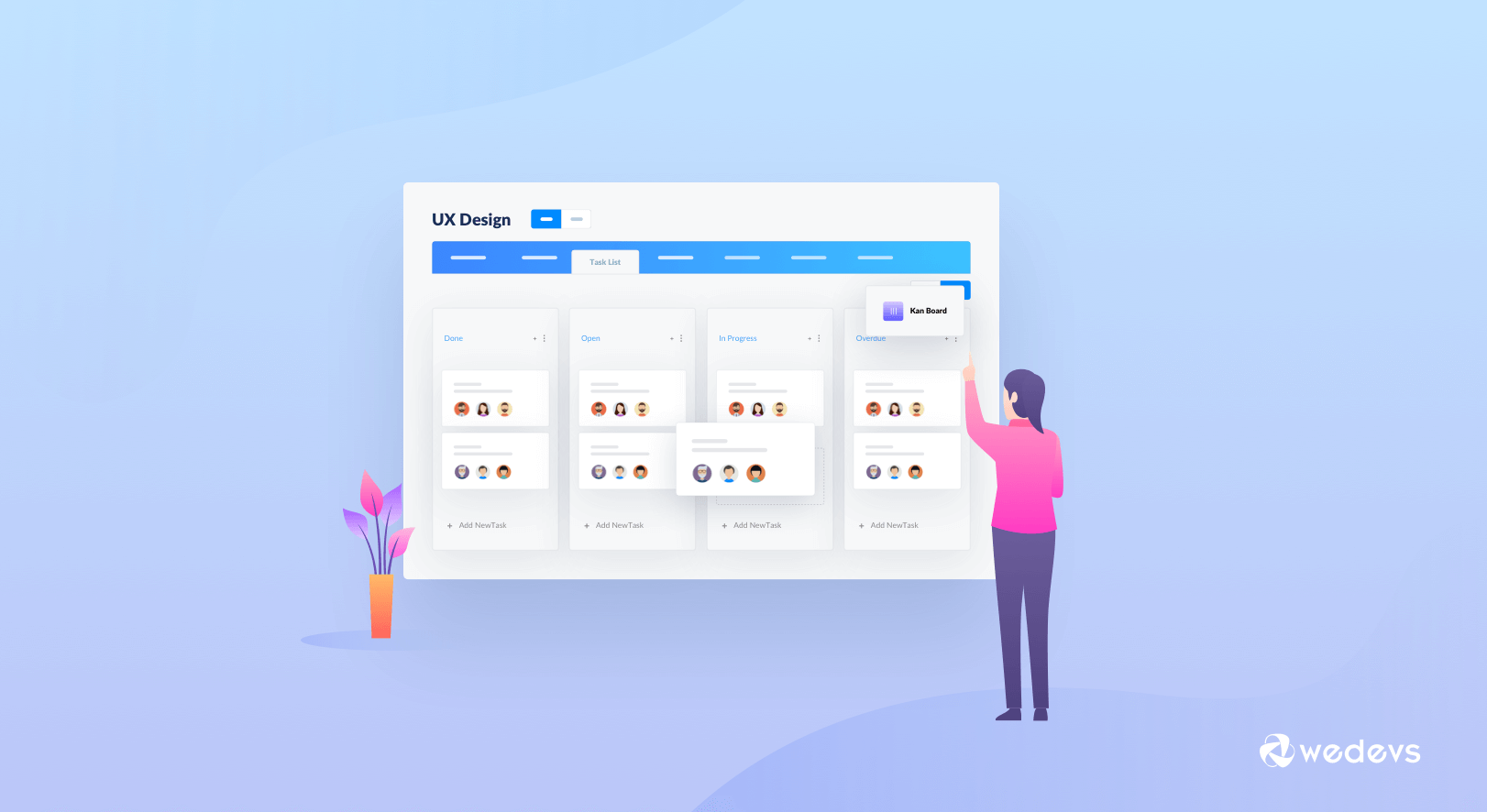 A simple Kanban board consists of several columns to describe the different stages of all tasks. Such as To-Do, In Progress, and Completed. It ensures maximum output with optimal speed. Therefore, it is perfect for you to achieve your target quite easily.
You can give a read to this interesting writeup to know more about Kanban methodology.
Interactive Task Calendar: Get daily, monthly, weekly updates
If you are planning for a big project then this feature is for you. A big project requires time. And when the time span is big then you need to be aware of what is happening and when.
Therefore an interactive task calendar can help you do this with ease. You can easily get the updates. Also if you want you can get weekly, monthly or yearly updates of your projects.
Bonus Feature: WP Project Manager Frontend
While achieving your dream why not do it with a little style. WP Project Manager has a frontend operational feature that will help you manage all your projects from the front.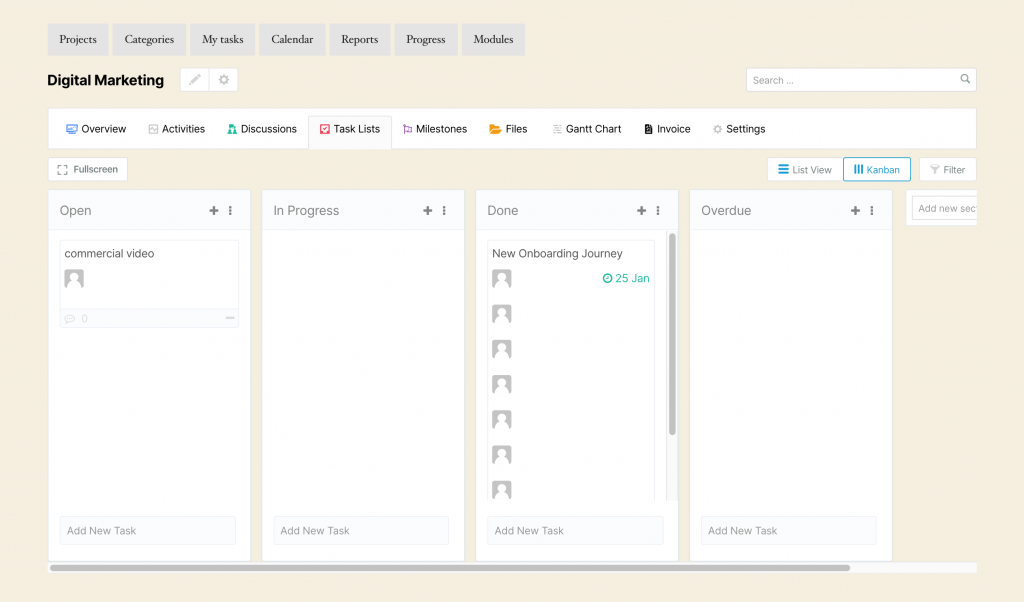 To activate it, simply paste this '[pm]' shortcode on your page and see the magic.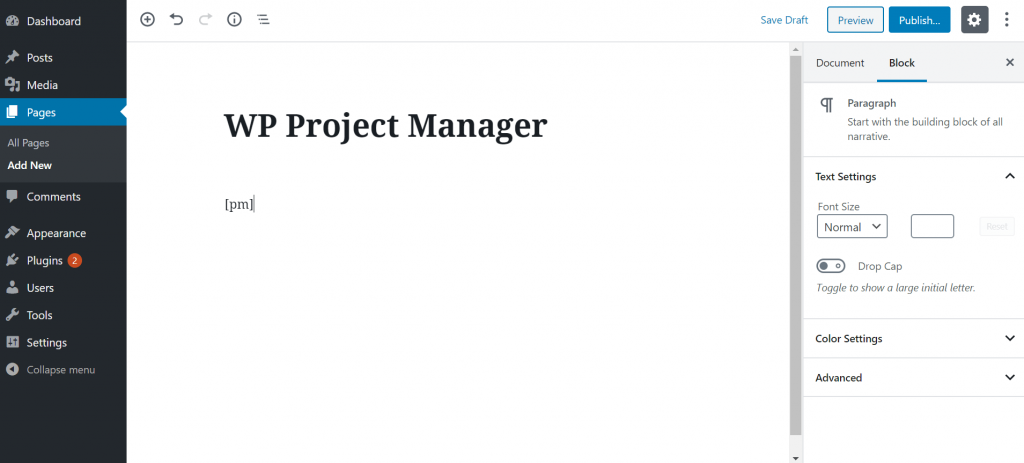 To sum up, if you are looking for a reliable project management solution then WP Project Manager is the solution you need. It has the features that will help you build your path to achieving your goal while answering the questions on how to set goals and how to achieve them.
After looking at all these features we hope you understand why you need management software for your projects and how you can properly utilize it.
Check out this video for a complete overview.
Wrapping Up On How To Set Goals and Achieving Them
In this day and age, you are always in for the competition. Everyone is running to fulfill their dreams and goals. So, why let the lack of technology be the barrier between you and your goals.
When you have a software like WP Project Manager at the grasp of your hand, then there is no stopping you from achieving your target. You just have to be smart enough to know what project management goals are needed for your project and use this software accordingly.
You can get more insights from this video.