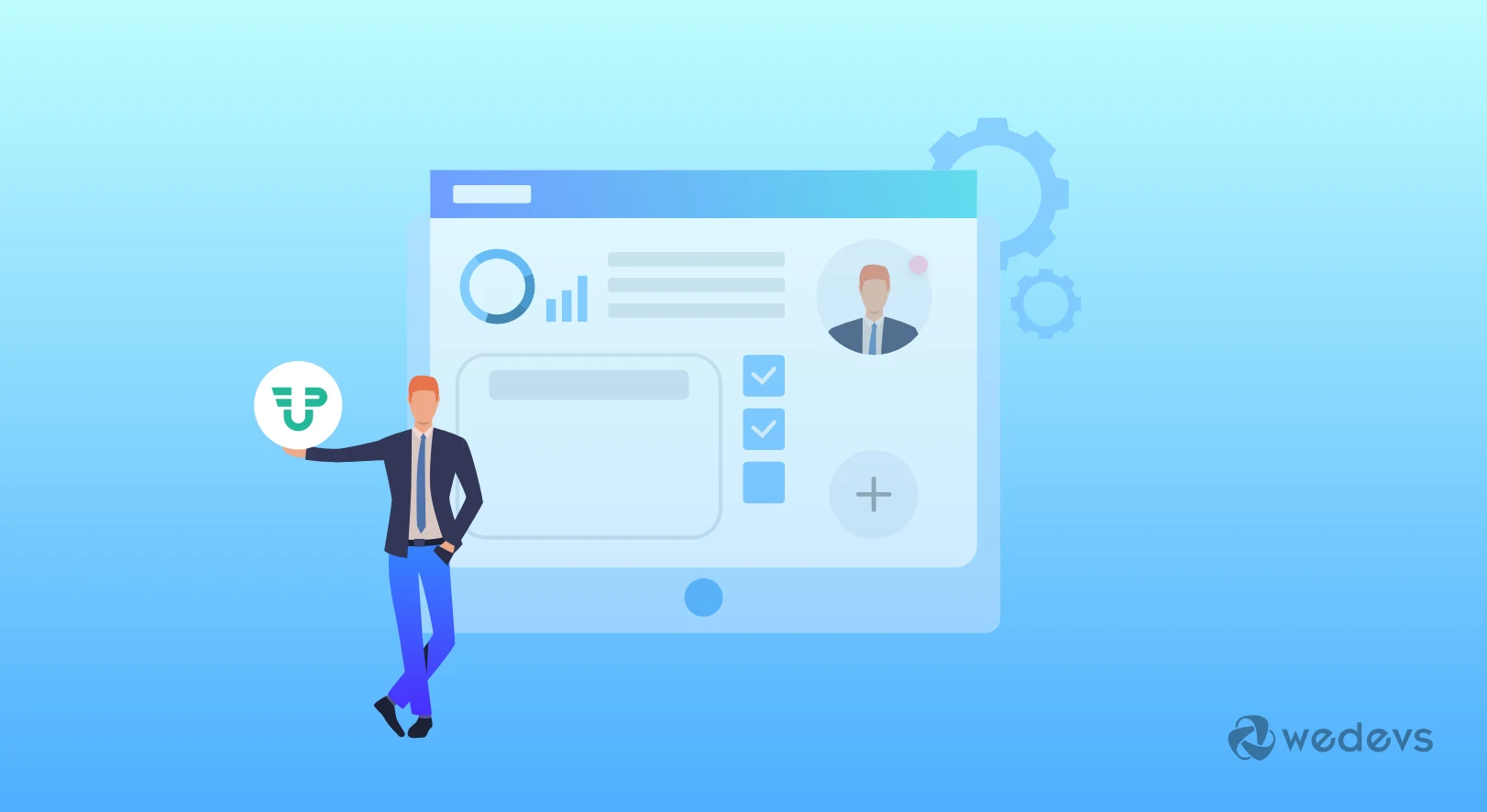 Best WordPress Frontend Content Editor You Can Use in 2022
WordPress is getting popular due to its easy-to-use management process. Furthermore, it seems very suitable and handy while creating posts, pages, and doing other stuff, especially for non-technical people.
However, you'll find plenty of WordPress frontend plugins that are very useful and capable enough to enhance your WordPress frontend content editing experience. And for this, you don't have to know a single line of code. Moreover, you can create content, layout, and customize them without any hassle.
Anyways, throughout this post, we'll talk about how you can utilize WordPress frontend content editor in different ways. And by the end, we'll also give a compact idea of a prominent WordPress Frontend Editor where you can get all the facilities in one place.
So, enough talk. Let's get started!
How to Customize WordPress Frontend Editor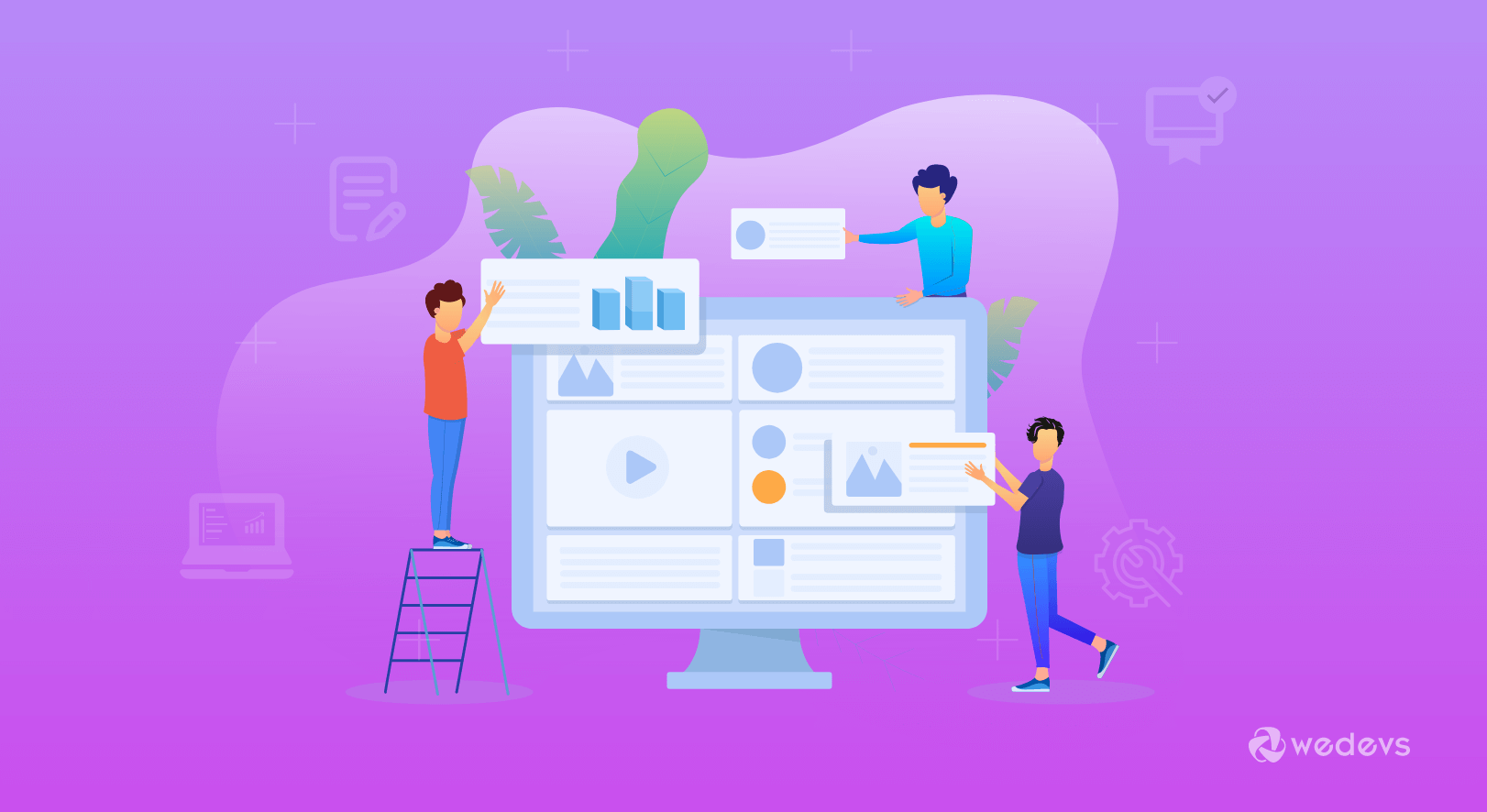 This section will show you can easily customize your WordPress frontend content with a frontend editor. Therefore, you'll need a frontend content editor. But before showing the process, let's know what are the requirements.
Requirements
So make sure that you've successfully fulfilled all these requirements. Now, then let's get started.
After installing both WordPress and WordPress Frontend editor plugins, your dashboard is to look like this: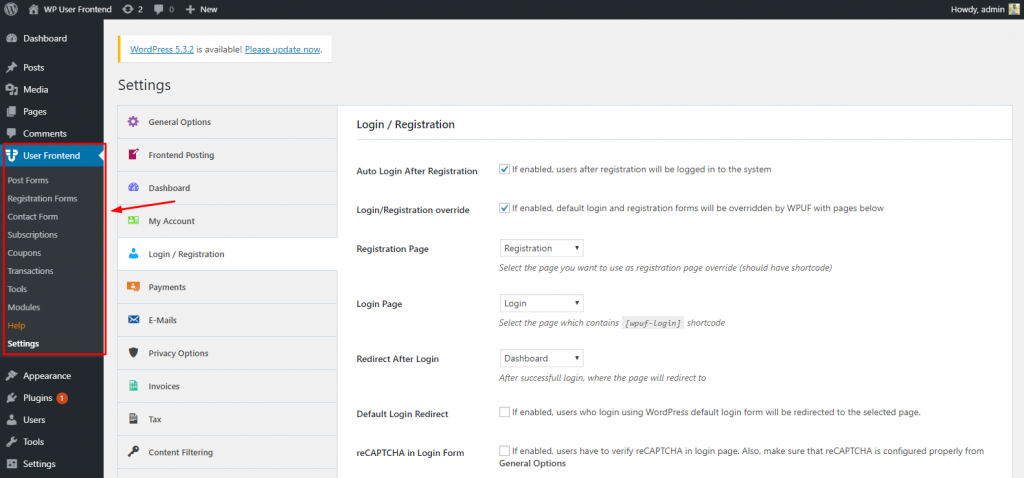 Here you'll get all the necessary items to edit the WordPress frontend. And also you can take edit according to your website type. Moreover, using these functions accordingly, even you can easily build a full-fledged website.
Required Page Setup
After installing all those requirements, your next priority is to set up all the essential web pages. And the most amazing part is, you'll not need to create pages one by one. Rather you get them just with one click.
So you can create pages manually or you can get all the pages automatically. To do that, navigate WP User Frontend>Tools> install pages.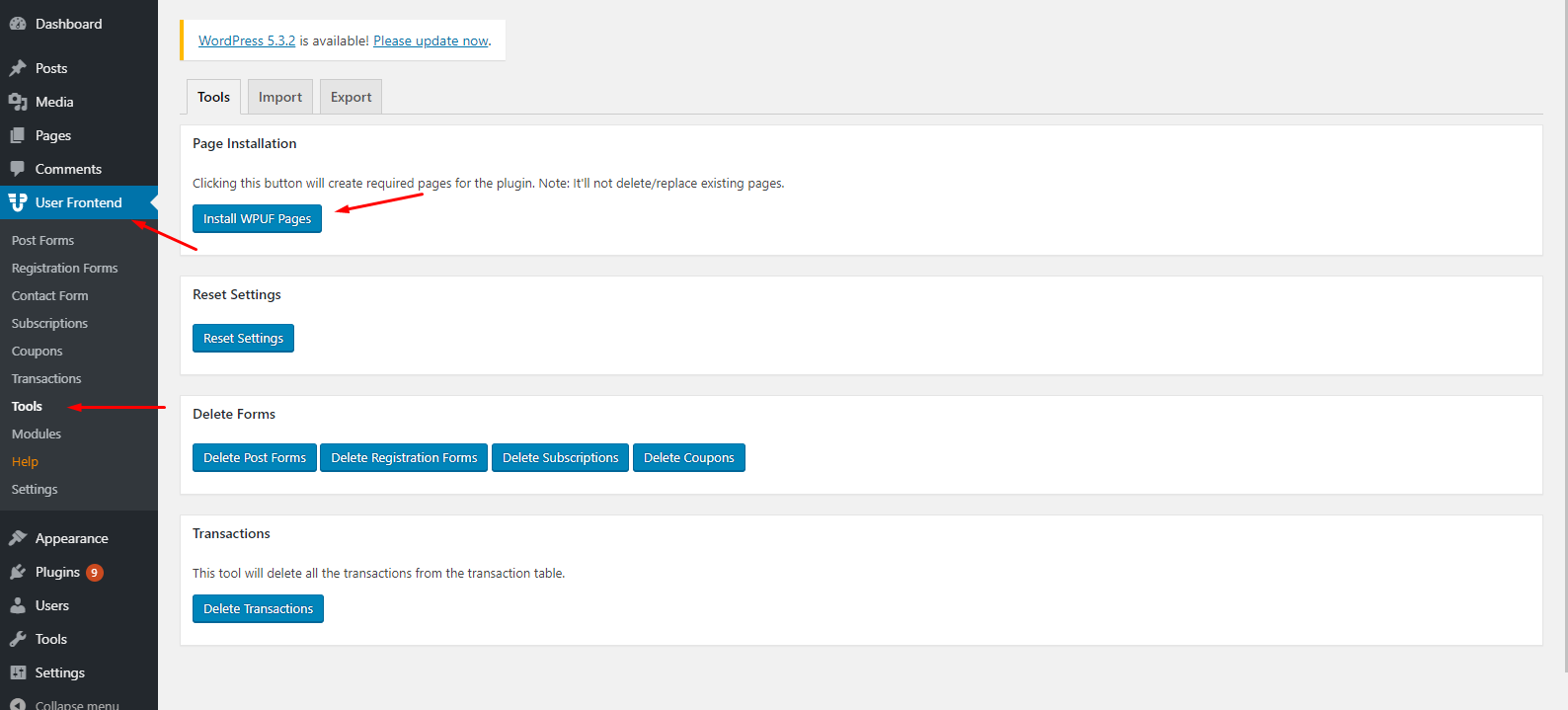 Set User Role & Registration Page
This is the most important part. Here you need to set the user role so that your users can easily register right from the frontend.
First, go to WP Admin Dashboard>Settings>General> and then tick the anyone can register.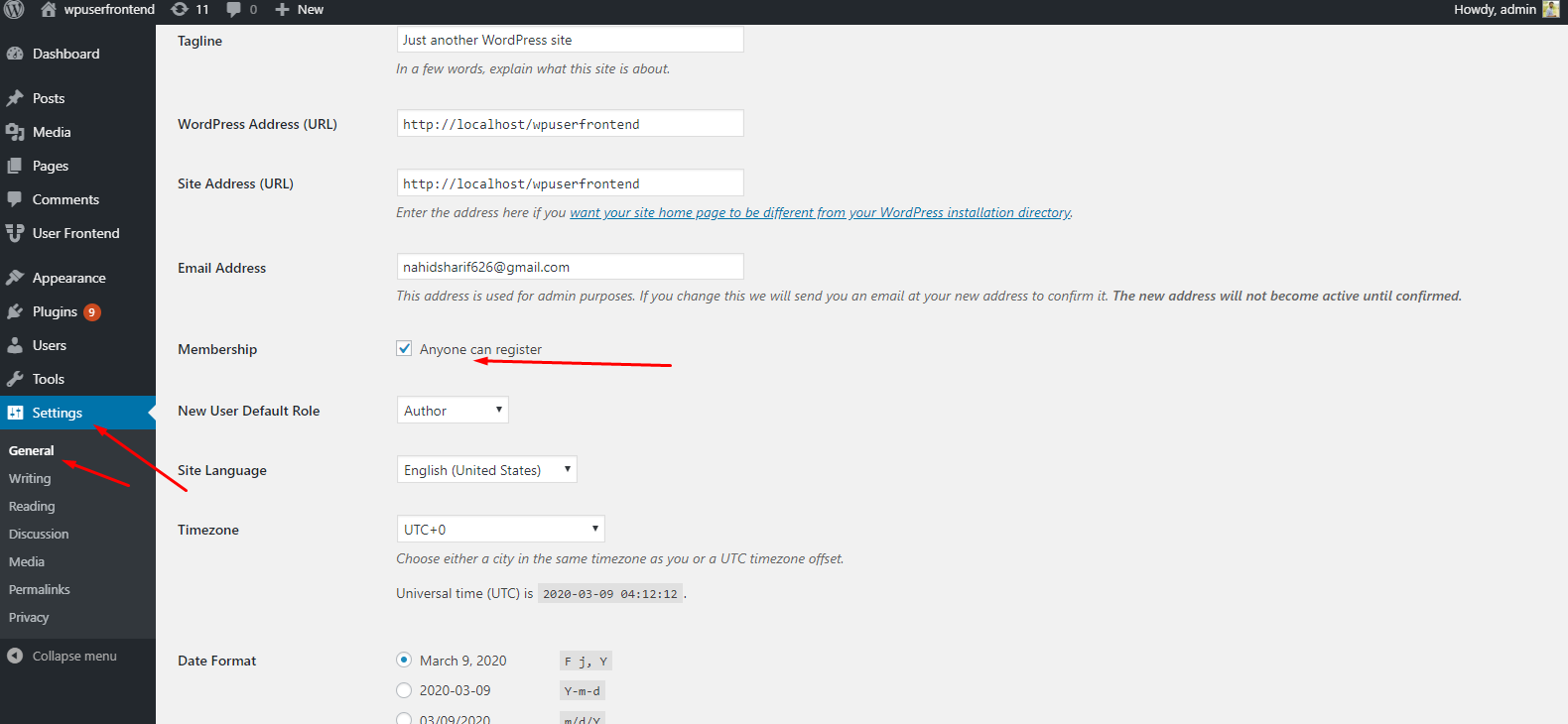 Now you're all set. Next, you need to create a form where your user can register easily.
To get a better understanding, read the documentation. Here you'll know how to create a registration form and the entire process.
So after being done with all the functionalities, your user will get the page, where s/he can register.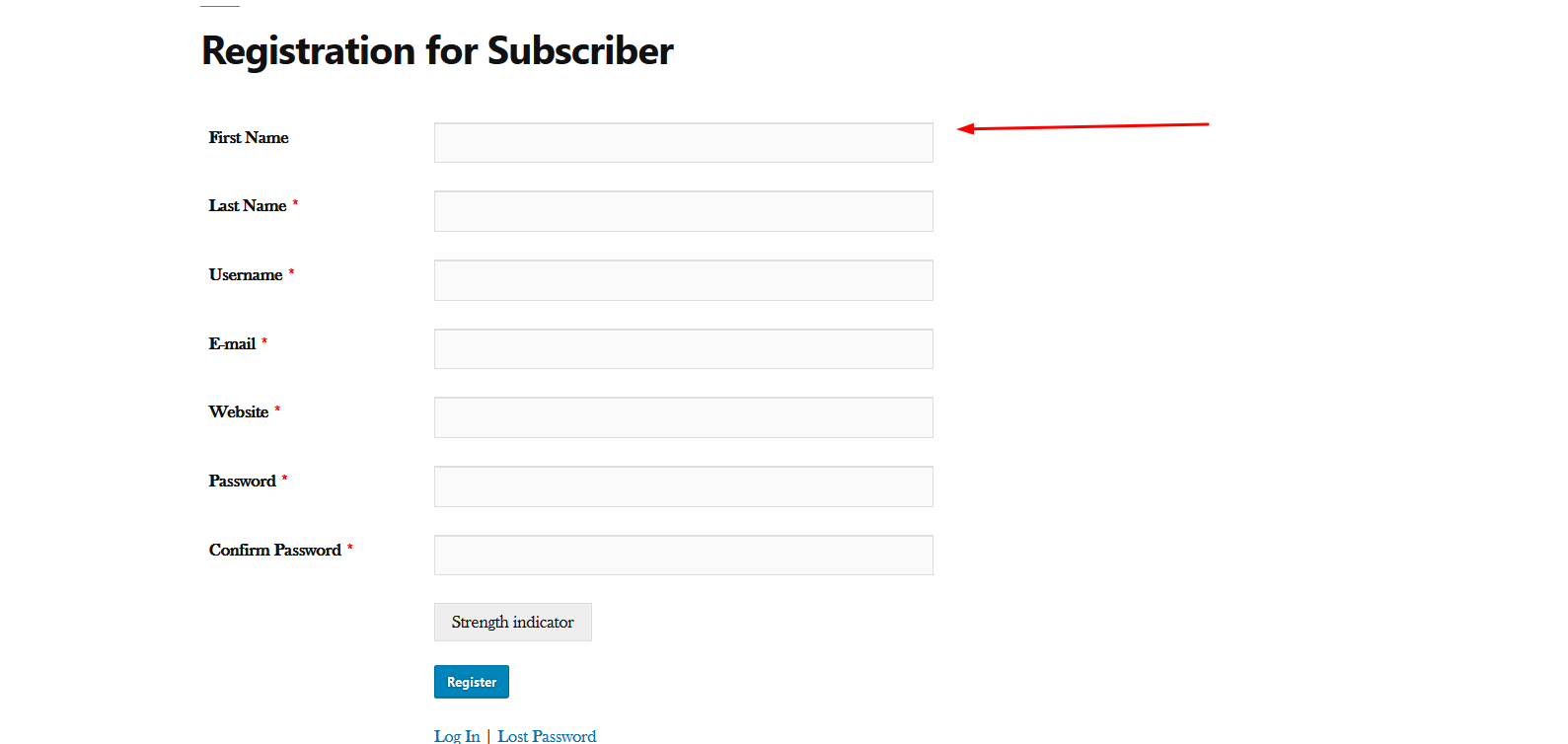 How To Customize WordPress Frontend User Profile
Next, we'll show how you can manage the frontend user profile. Letting your users manage their profile is a crucial one. At the same time, as an owner, you must know how to configure user profiles and allow them to do more activities. That's why you can do that swiftly using the frontend content editor.
Edit New User Role
Giving users a priority-based role can be an effective measure sometimes. Of course, you don't want every user in the same role, right?. So using the WP User Frontend editor, you can do that easily.
To do that, navigate to, WP User frontend>Registration Form>Settings>General>Select Subscriber or whatever you want to set up.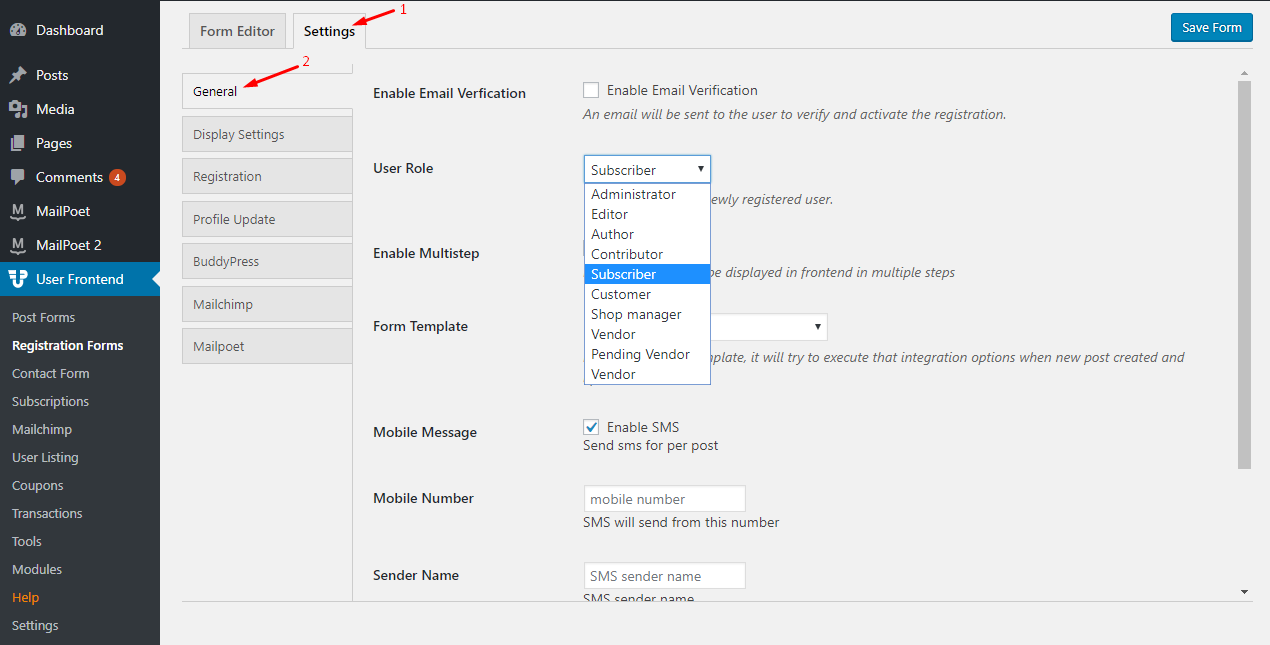 From here, you will be able to set user roles. Then you will have to create a registration page where your users can register according to your given role.
Check out the following screenshot (frontend view).
For your convenience, check out the documentation to know the user role management process.
How To Customize WordPress Frontend Login or Registration Page
To manage the user login and registration page accurately, a frontend editor can be very handy for you. With that, you can create and customize the login & registration page with ease.
This is a very easy process, all you have to do is, install the above requirements. And then navigate to WP User Frontend>Settings>Login/Registration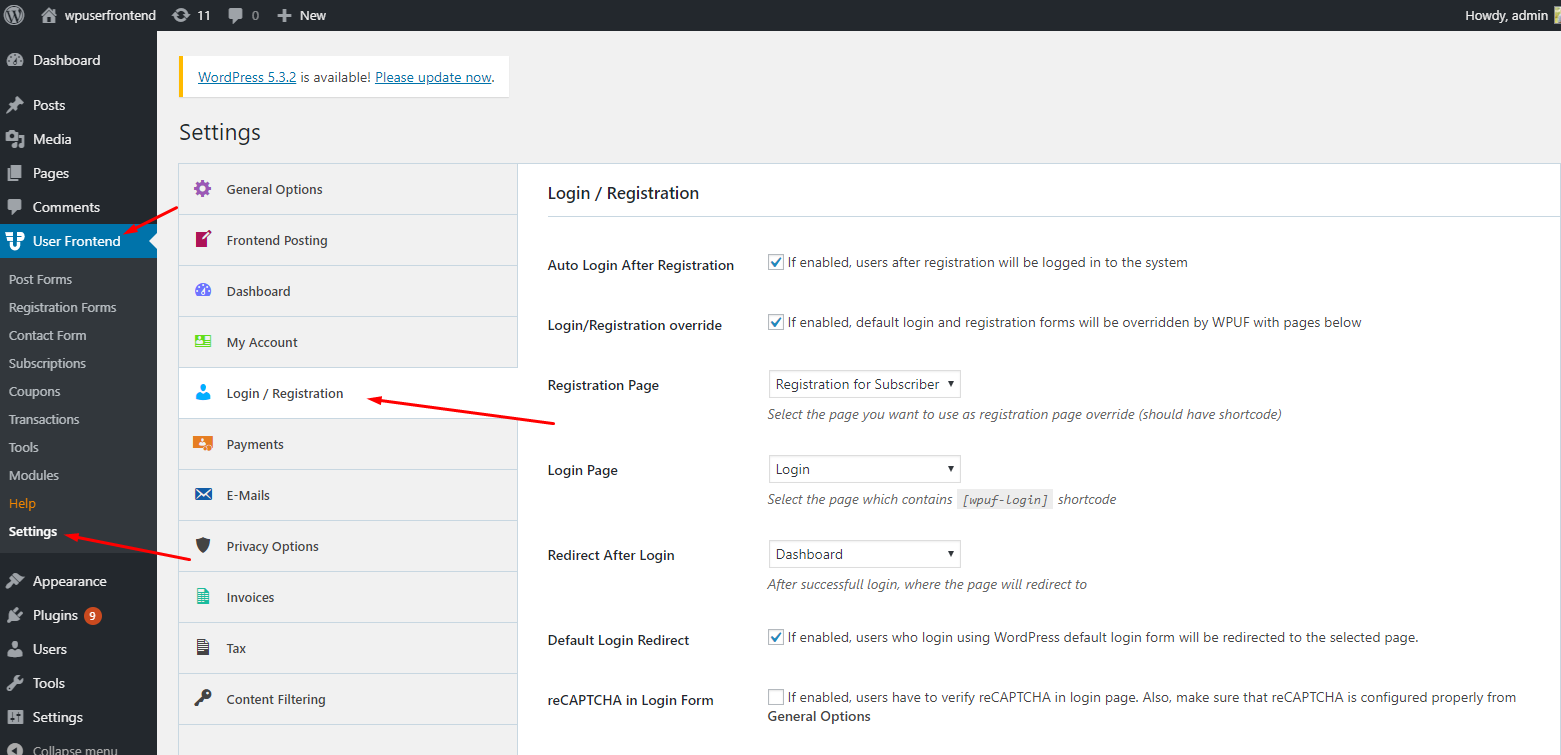 Here you can see that there are many options to customize the login/registration page. However, after installing the WP User frontend, you'll get the pre-built pages. But they will not work until you customize them and keep ready for the further approach.
Anyways, for your advantage, we'll share the steps that you should follow to customize the WordPress frontend login/registration page.
Create a form
Choose a template from
Add a new page
Add them to the nav menu
Paste the form short-codes into the page
Publish them
Select the user's role
These are the fundamental procedures to customize the frontend login/registration page. However, you can watch the following video to explore more ⇩
Note: The following video is showing, how to install & set up the registration page for a multi-vendor marketplace or WooCommerce store. So don't panic! Because all the processes are the same.
Anyways, if you want to set up a custom login page, read the documentation.
How To Edit WordPress Frontend User Dashboard
Generally, the basic fundamental of a dashboard is to control every task in an easy way. That means you'll get the important things in one place. Let's check out the following screenshot.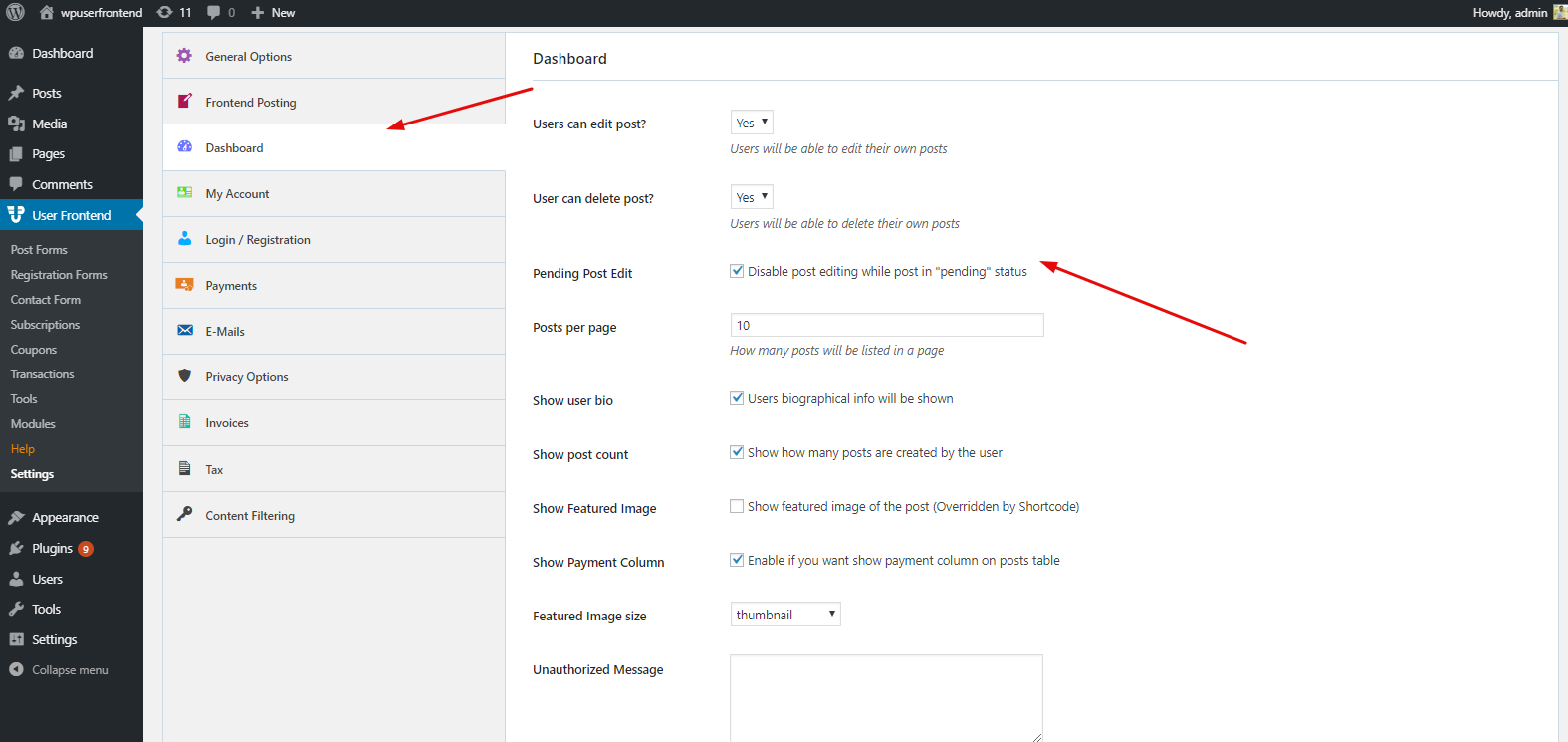 From the dashboard, you control your user's activities in a very simple way. For example, you can let your user edit posts or not, delete the posts, how many posts they can keep on one page, etc.
To get a more detailed idea, read our documentation on the WordPress Frontend Dashboard. This will help you to know how you can utilize the dashboard and its features.
Related article: Best WordPress frontend User Dashboard
WP UserFrontend: Your Ultimate Frontend Solution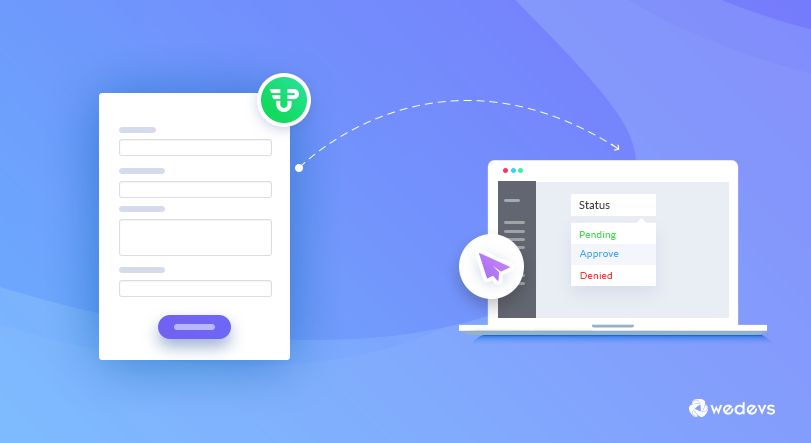 We've already discussed the most important features of the WP User frontend, especially how you can implement it on your WordPress site.
But in this section, we'll talk about why it can be the ultimate solution for your website.
Here are some benefits that you'll have after using the WP User frontend.
Saves Time
Using a frontend editor for the website, users can swiftly register and also log in. Thus it saves your user's time and effort. And for this reason, they feel very comfortable. That means an easy registration process, post submission method, and other important tasks can be done using WP User Frontend.
Increase Marketing Efforts
These days, smart businessmen are always looking for the best opportunities to get a potential lead. And using any frontend content editor, you can easily collect user's data. As a result, it becomes very easy for you to do further marketing approaches.
For example, notify users about upcoming deals, offers, future events, etc. You can also track user activities to plan a better marketing strategy for them.
Get time to time Notification
Your registered users will automatically get informed through emails about the things they are interested in. So it's an amazing fact that you can reach and notify them automatically.
Increase Customer Support
Another interesting thing about this plugin is, you can get regular feedback & suggestion from your customers. As a result, there is a great chance to improve services or product quality. In this case, your loyal customer base will raise and your brand value as well.
So these are the benefits that you'll get through using the WP User frontend. And as a prominent WordPress Frontend Content Editor, you can rely on it to control each and every possible activity of the user related to the WordPress frontend part.