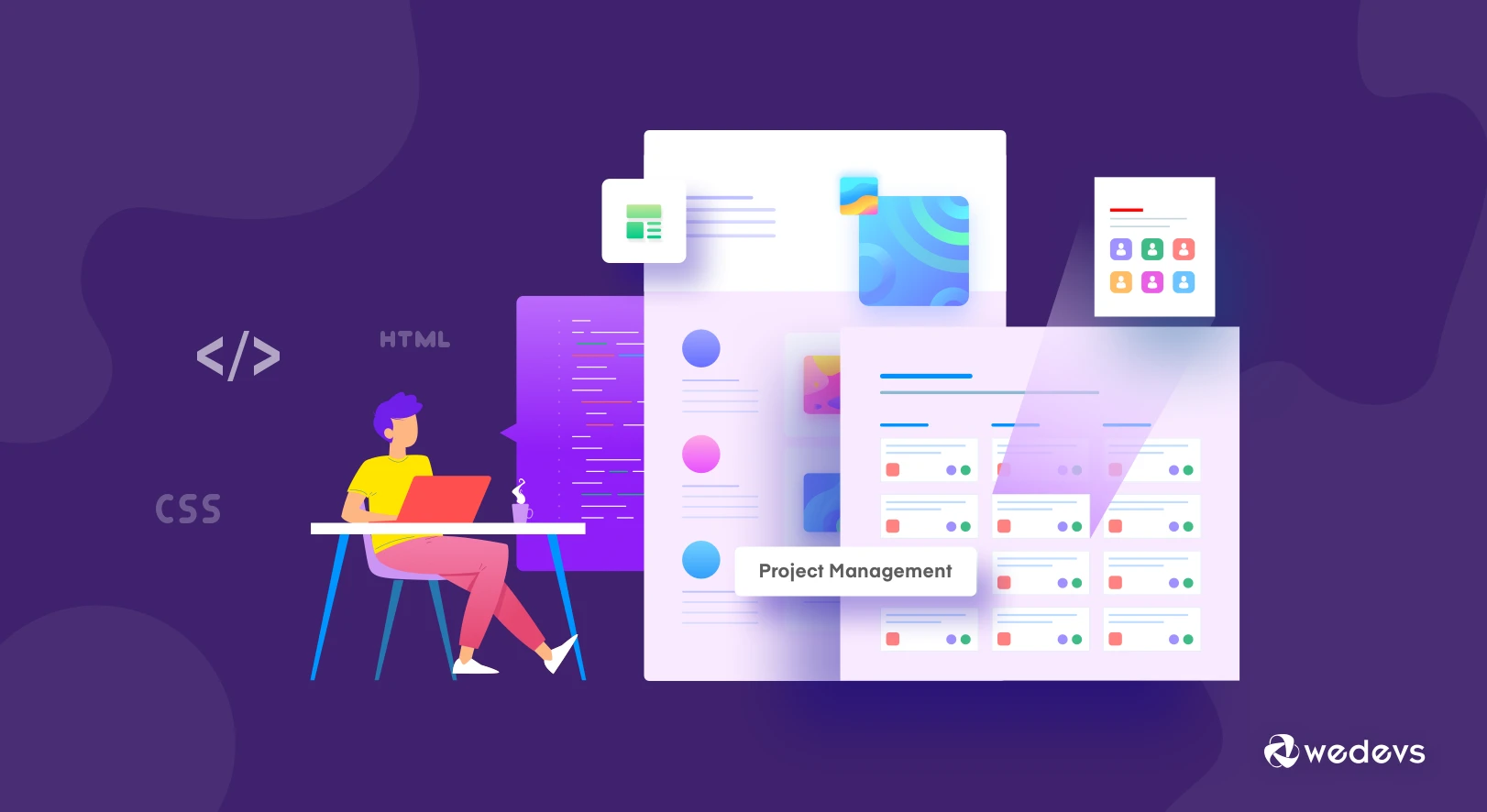 7+ Best Project Management Software for Web Designers to Increase Productivity
Web designing projects are complex and multi-layered. In order to complete a project on time and within the budget, you must do efficient planning, organization, and monitoring.
That is where project management tools come into play. Using the right software can bring significant improvement in productivity.
However, most of the project management tools are not suitable for designers. That is why they are reluctant to use just any kind of management software.
Below, we've listed the 9 best project management software for web designers after thorough research. And we made sure to choose software that is easy to use, takes less time to learn, and will not come in the way of the designing process.
Also, you will find a bonus section at the end. So, read along!
7+ Best Project Management Software for Web Designers
The project management software market is a crowded one. There are countless applications competing for your money. However, not all of them will satisfy your needs. So, we have gone out and found the best ones for you.
We have listed these project management tools keeping the web designers in mind.
WP Project Manager
Trello
Asana
Podio
Wrike
Basecamp
Jira
Zoho Projects
Panorama
1. WP Project Manager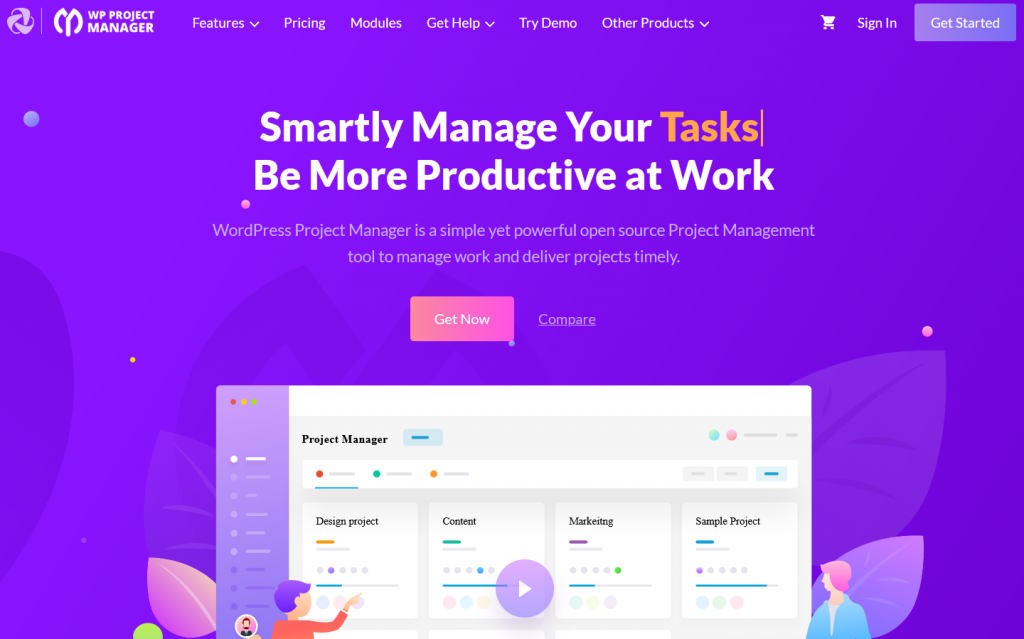 When we list the best project management software for web designers, WP Project Manager's name is bound to come. This WordPress plugin brings an intuitive and intelligent approach to project management.
You can break your tasks into sub-tasks, that will help you organize and finish your work (designs) faster. The Kanban board feature will let your team lead set a task according to its status. There is also a time tracker option for you to track every second of your work.
Furthermore, you can organize and manage all types of tasks and projects with a few clicks only. If you want to develop team communication then this is the way to do it.
You can easily optimize your work with milestones, subtasks, calendars, and a progress bar. And it is the perfect solution for any web designer or any web agency to manage their projects effectively.
Pricing: The plugin has a free version. But for advanced functionalities, you need the pro version that starts from $79/year.
Read RNR Creative Enterprises Success Story with WP Project Manager Pro
2. Trello
If you are starting a web design business or just starting to get your process down, then you should start by using Trello. It is a simple, lightweight, yet effective project management tool, great for almost any web design agency.
The core strength of this project management tool is its simplicity. You can view all of the projects and their status in a single view. The advanced "Power Up" features are a revolution. Many of these power-ups are integrations with other apps and software you might use.
It also has a lightweight calendar so you can see your projects' deadlines.
However, the management tool is not ideal for recurring tasks. Also, it lacks an automated workflow system. But, for starters, it is free to use and it has everything you need! Can't beat that.
Pricing: Trello has a free version. The premium version starts from $5 per user/month.
3. Asana
Asana is similar to Trello but it is a bit more full-featured. Aside from Trello's Kanban-style layout, Asana has other robust apps that tie into the Kanban board.
Asana has an internal messaging section, so you can see all the conversations related to the project. Also, using the progress section you can view the status of all the tasks.
It does almost everything you will need to manage your web design agency projects. Beyond the project management features, its communication tools are excellent. Your web design projects can truly "live" completely in Asana and be managed inside of Asana.
Basically, you can think of Asana as an upgrade version of Trello. But it is not as visually appealing as Trello and also it may take some time to get used to. Also, you will not get the management report.
Pricing: Asana has a free version. And the premium version starts from $10.99 per user/month.
4. Podio
Podio is more than a project management solution. It serves as a database for your entire business. You can use Podio to house your business's CRM. Moreover, you can have web design project boards like Trello that you can even build a help desk app in Podio.
Moreover, the solution is customizable. So, you can easily create a flexible project management system according to your business model. Also, the automation and templates are a lifesaver.
However, the tool is not easy to use as Trello. It lacks extensive third-party integration.
The main advantage of Podio is that it can be everything you need. It can manage every project you have. All you need to do is create your Podio apps (and they have templates you can use), and customize the fields. You can have as many fields as you want.
Pricing: Podio has a free version. And the premium version starts from $14 per user/month.
5. Wrike
This tool made it to this list of the best project management tools for web designers for its features for graphic proofing and approval. You will find an automation tool that will help make management easy.
It has some excellent reporting tools and makes it easy to integrate with Google Apps, Microsoft Excel, Dropbox, and more. You can also turn your emails into tasks with a simple click that will make your emails more productive.
Unfortunately, the solution is expensive. Although it is free for five users. But, a large project requires more than five people, right?
Pricing: Wrike has a free version. And the premium version starts from $9.80 per user/month.
6. Basecamp
If your job requires much collaboration with clients then you should choose Basecamp. Because this tool is perfect for a business that has a lot of back-and-forth messaging and wants to manage all of the information in one place.
However, it doesn't have as many features as Asana or Trello. And it is not an ideal project management software for recurring tasks. Also, you will not find any management reports.
All in all, Basecamp is best suited for large projects that require a great amount of interaction with clients or other personnel.
Pricing: Basecamp doesn't have any free version. But it offers a free 30-day trial with every plan. The plan starts from $15/user per month.
7. Jira
Jira is the perfect web design project management tool for creating a customized project management system. Yes, it is incredibly customizable. You will find that you have tools to control versions and documentation.
Also, the tool makes it easy to which tasks are still outstanding and how much time was spent on each task.
However, the software is not cheap. The interface is not easy to use.
But, with all project information in one place, reports can also be generated to track progress, and productivity and ensure nothing slips.
Pricing: Jira has a free version. And the premium version starts from $7.75 per user/month.
8. Zoho Projects
Zoho has developed several tools that cater to the project management industry. Along with Zoho Projects, which focuses on management, they offer Zoho CRM, Zoho Books for small business accounting, and various other applications designed for small businesses.
Zoho's approach is centered around simplifying these software solutions, which are traditionally leaned toward larger enterprises. While Zoho's suite of tools can be a great fit for many purposes, there are currently limited web design project management software functions available. As a web designer, you may need to create and configure these functionalities from the ground up for each web design project you undertake.
Pricing: Zoho Projects has a free version. And the premium version starts from $5 per user/month.
9. Panorama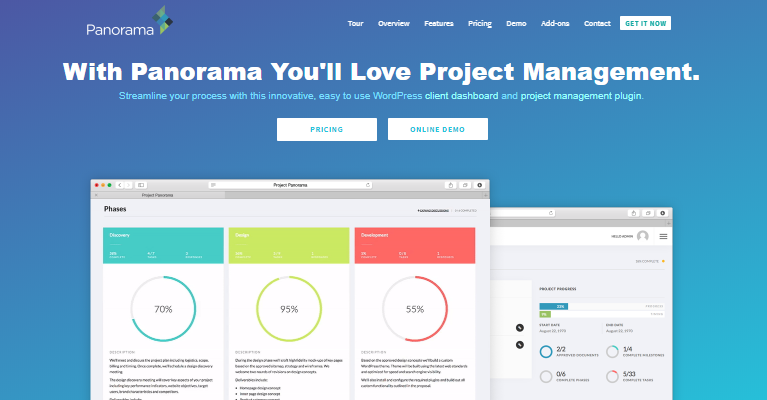 When we list the best project management software for web designers we can't forget to mention Panorama.
Panorama lets you manage your tasks right from the WordPress dashboard. It helps you to track all your project activities through a common platform. You can easily track and summarize your project details with this WordPress plugin
Each user will get their own dashboard to view their work in progress and it is also customizable. There are beautiful and simple charts to present the reports. So, it will be helpful to meet the deadlines and measure the performance accordingly.
However, it has fewer features comparatively than other project management software on our list.
Pricing: Panorama doesn't have a free version. And the premium version starts from $99.
Honorable Mentions: Other than these 9 project management tools, here are some other tools you can for web designing-
Airtable
ProofHub
FreedCamp
Teamwork
Clarizen
ProWorkflow
Easy Projects
Smartsheet
Workfront
Bitrix24
Confluence
ActiveCollab, LLC
Basecamp 3.
What are The Advantages of Using Project Management for Web Designers?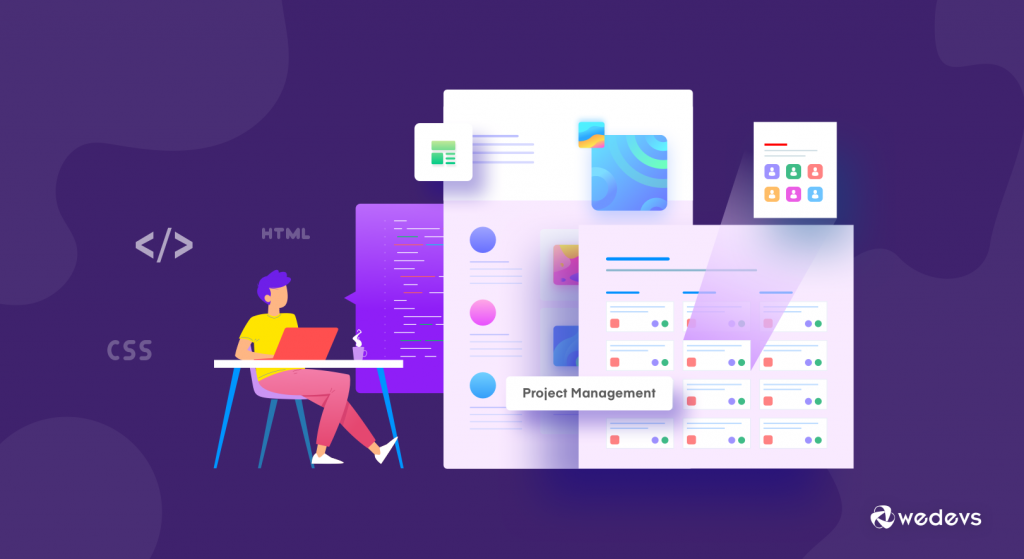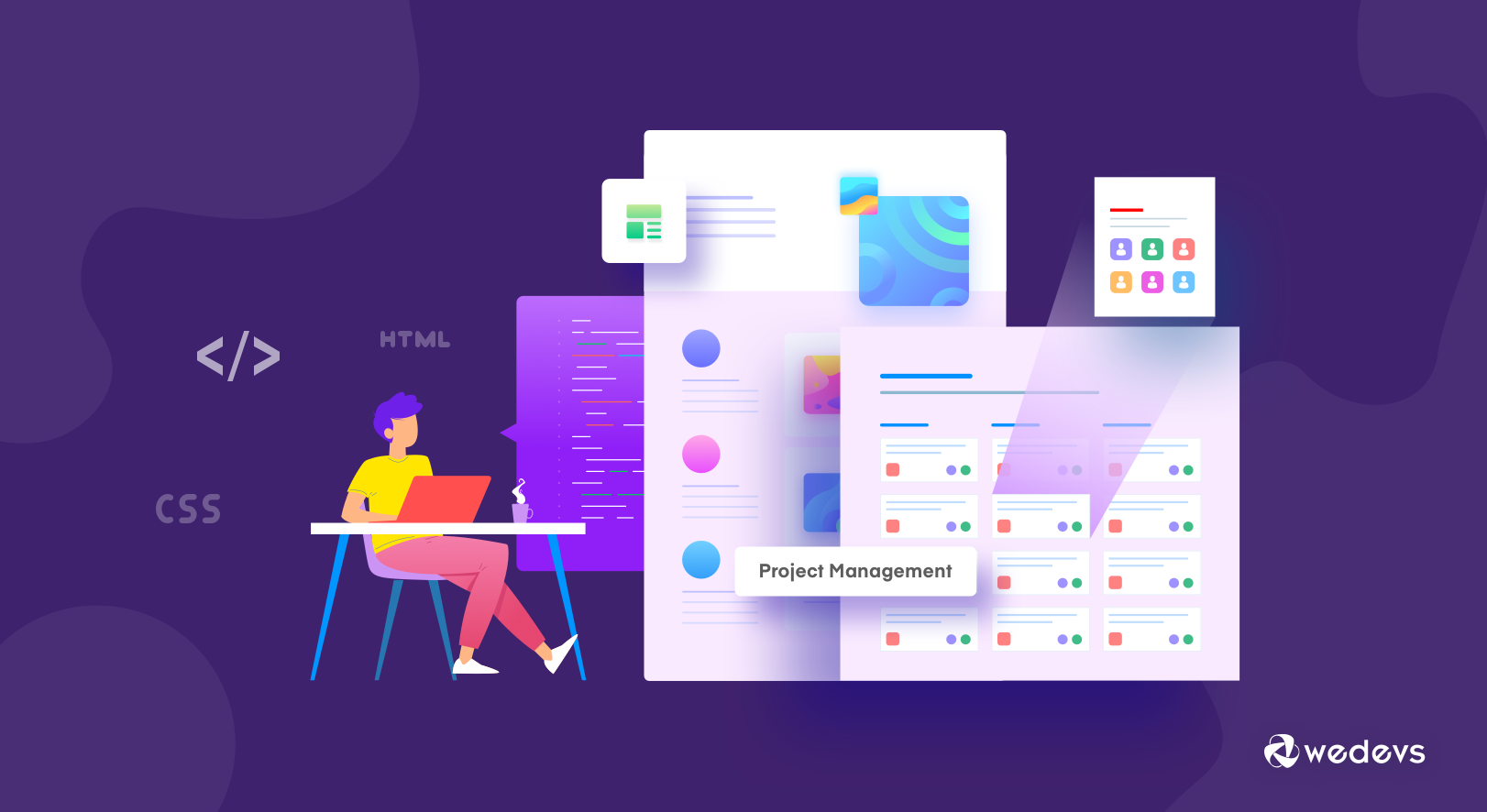 So, what is project management when it comes to web design and development? If we simply put it,
It's the way you organize and manage the time and resources needed to successfully complete a web development project before the deadline.
Whether you are a freelancer taking on client projects or an employee working for a company, you always need to be on top of your projects. Your clients and company both will care about the deadlines, while also ensuring that you didn't forget anything regarding the designs.
These are not the only but important reasons why web designers need to use a project management tool. So, before we go into the list of best project management software for web designers, here are a few other reasons to use them.
Your Tasks are Always Visible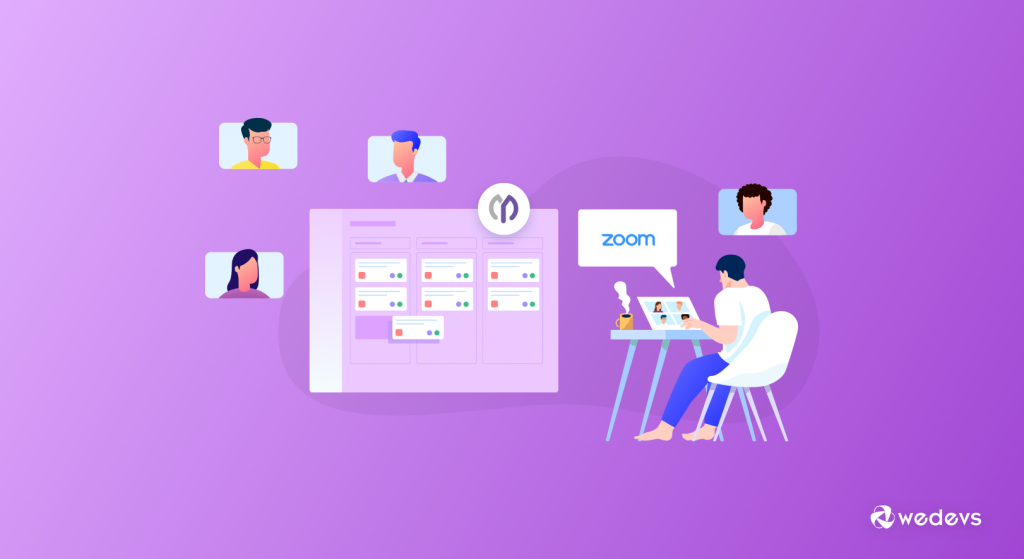 When you have a project management tool, your work will be visible. The client/team lead will know the progress of the work automatically and give you feedback if necessary.
You just knock them when your work is done.
You Can Break Down Your Tasks into Smaller Sub-Tasks
The easiest way to complete a big project is to break it down into smaller tasks. This will not only help make the big project look smaller but also you will get a sense of achievement after completing every subtask.
Subtasks are a great way to capture the individual components of a multi-step process. And in the design process, there are quite a few steps involved.
Deadlines are Matched
It doesn't matter if you are working for a client or company, there is always a deadline. And the best way to match the deadline is to complete the little goals ( or subtasks ) you set before starting the project.
Budgets are Always in Control
Forecasting is an important factor in project management. Because it helps determine how much you need to spend on a specific project. Also, you can distribute the resources accordingly.
So, when you are designing for a big project, the project management tool will help you keep your budget in check and make sure it doesn't go overboard.
Easy Reporting System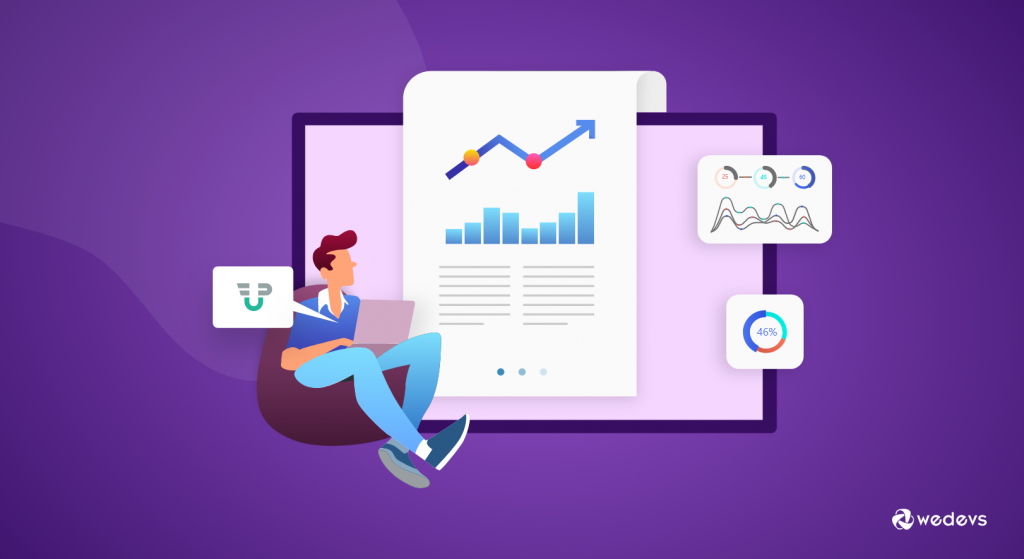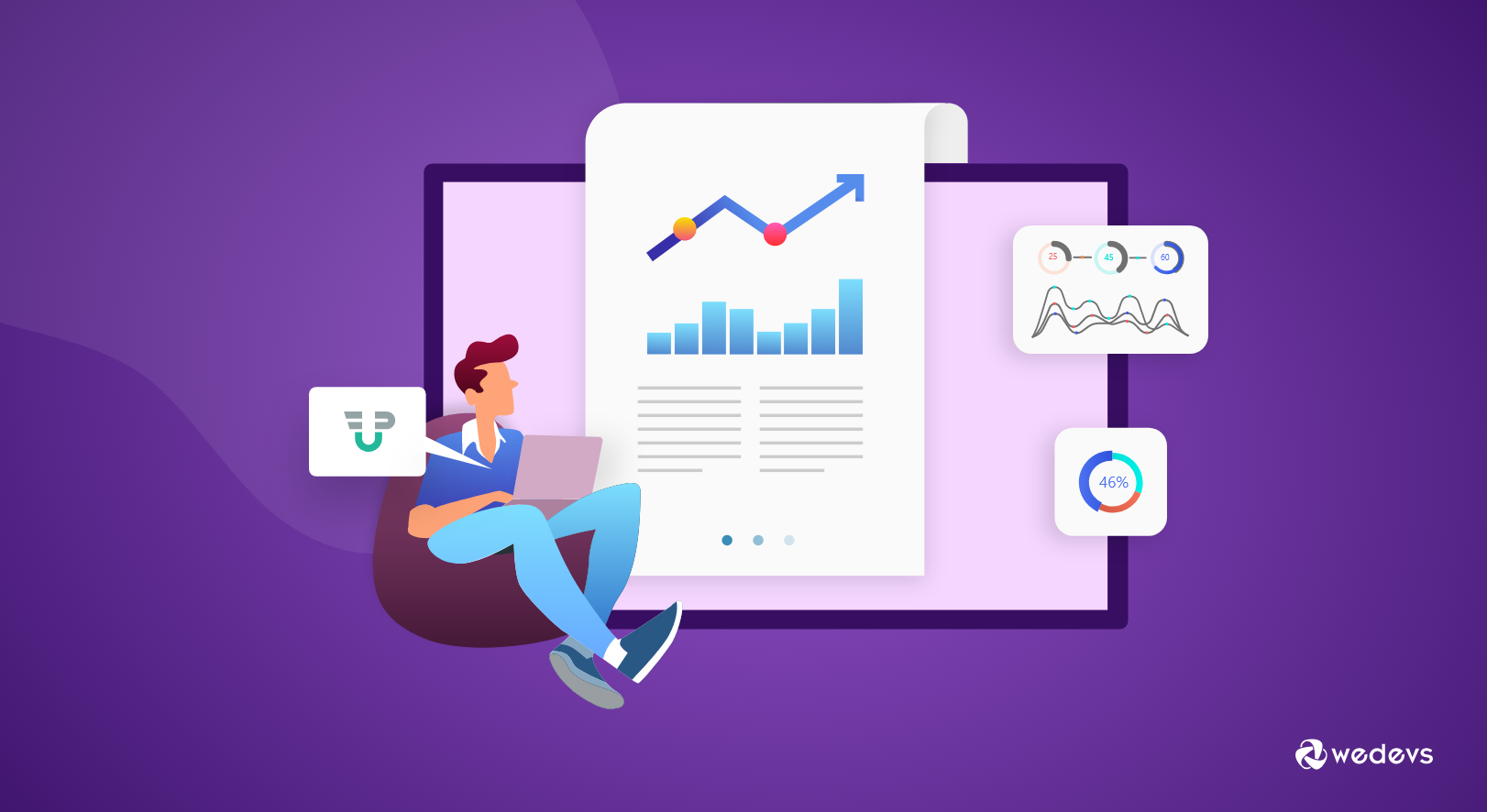 We know that employees don't have that much affection toward reporting. They tend to avoid it till the last minute.
Reports give the overall perspective of the project and also the client or team lead has a clear idea of how the project went. That is why reporting is essential.
Well, efficient project management software will help make reporting easy. All you need to do is import to a CSV file. Or some tools even provide an awesome template!
These points will hopefully create a positive effect among the web developers/designers regarding the project management software.
Bonus: Creating the Perfect Workflow Using a Project Management Software
Knowing the best project management tools for web designers will not be enough if you don't know how to work them.
So, in addition to creating a list, we will show you how to create a perfect workflow (project management system) using the software. We will use WP Project Manager, one of the best project management plugins in the WordPress repo right now!
So let's get into it, shall we?
Step 1: Create A Project
First and foremost you need to create the project. And with WP Project Manager, creating a project is quite easy. Just go to WP Project Manager-> New Project. Choose an appropriate name to your project.
Step 2: Add Members
The next step is adding members to your projects. You need to assign members that are related and will accomplish tasks.
Step 3: Create And Assign Tasks
Now, you need to assign tasks to your team members. Suppose, your project is to design a whole website. So, your task list will look like this,
Homepage Design
Blog Page Design
Product Page Design
About Us Page Design etc.
And you need to assign members to these particular tasks. You can one or more members for one task.
Step 4: Add Deadline to the Tasks
Although your whole project has a deadline, you need to assign an individual deadline to the tasks as well. That way, when all the tasks are completed your project will be complete as well.
If you got 30 days to finish a project, you need to finish all your tasks within 20-22 days. That way you will get enough time to do some last-minute updates.
Step 5: Use Sub-Tasks to Break Down the Tasks
We already discussed how important sub-tasks are. So, we will not get into that.
To create sub-tasks, just click on a task list, you will find an option to add sub-tasks there. Learn how to create sub-tasks from here.
Step 6: Finish by Giving a Full-fledged Report
Lastly, you need a report to finish your whole project. The project report will bear all the task lists, dates, finishing times, and milestones.
That is how you can easily create the perfect work structure for your design team while ensuring getting the job done in time.
Choose the Best Project Management Software for Web Designers
Keeping your workflow structured is not a bad idea. Moreover, it will create a perfect harmony between maintaining the quality of your work and managing the deadlines.
And with creative work like web designing, keeping things systematic is essential. That is why these best project management software for web designers will make sure that the designers will get their freedom while also keeping the project on the right track.
If you want to mention any other project management system and what kind of workflow you follow do let us know.