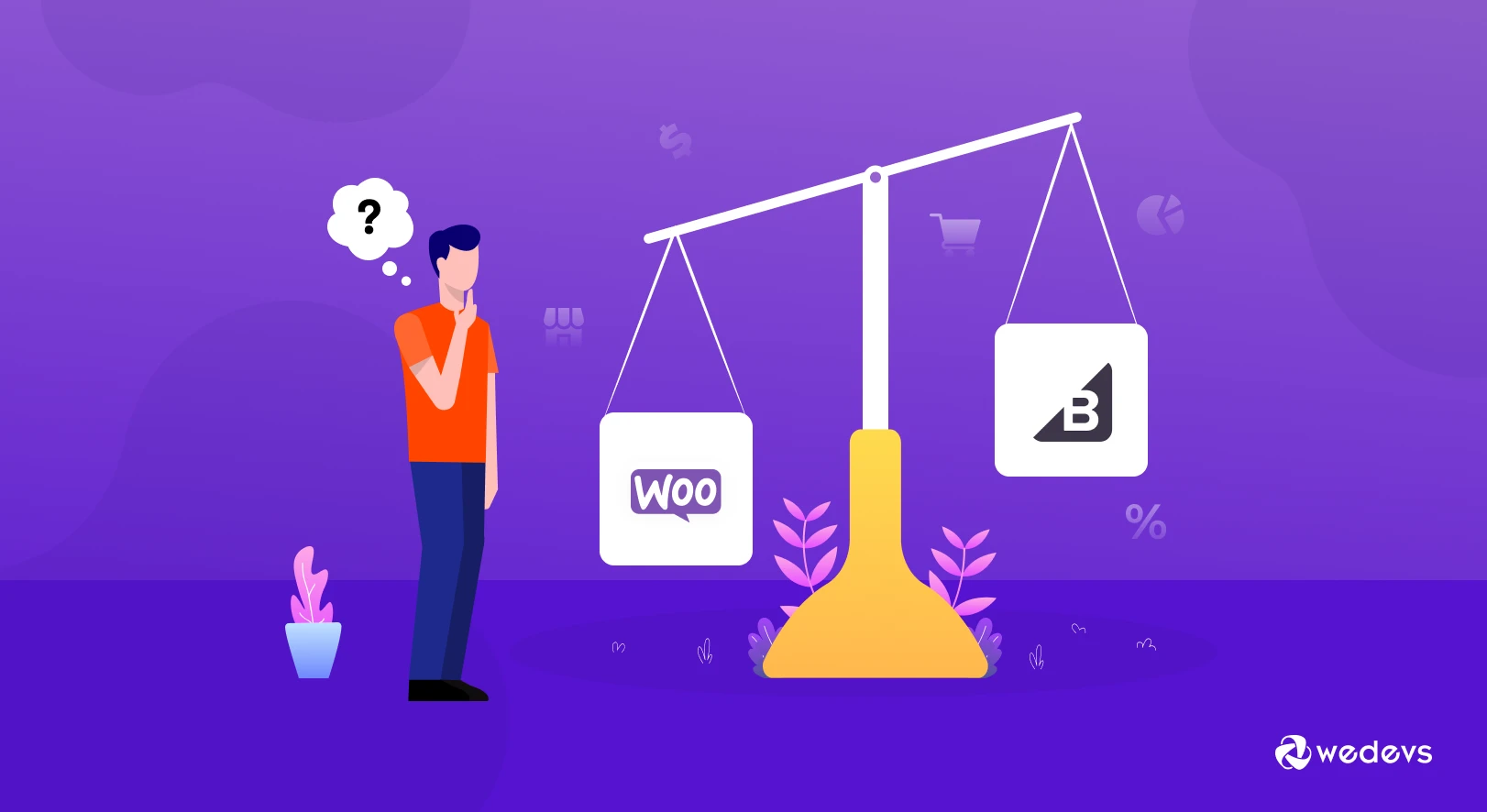 What Makes WooCommerce The Ideal BigCommerce Alternatives
Almost every WordPress user interested in eCommerce business probably knows about WooCommerce and BigCommerce. For those who don't know, WooCommerce is an open-source eCommerce platform from WordPress's parent company, WordPress.com. On the other hand, BigCommerce is a proprietary eCommerce platform that features both a free and premium service. The debate of whether WooCommerce is the best BigCommerce alternatives or not has been going on for a while now, with many people looking for alternatives to BigCommerce nowadays.
And this post today will try to explain to you why WooCommerce is known to be the biggest contender when it comes to people thinking about BigCommerce alternatives. Before that, let's briefly know the background of when WooCommerce and BigCommerce began their journey.
WooCommerce And BigCommerce: How it All Began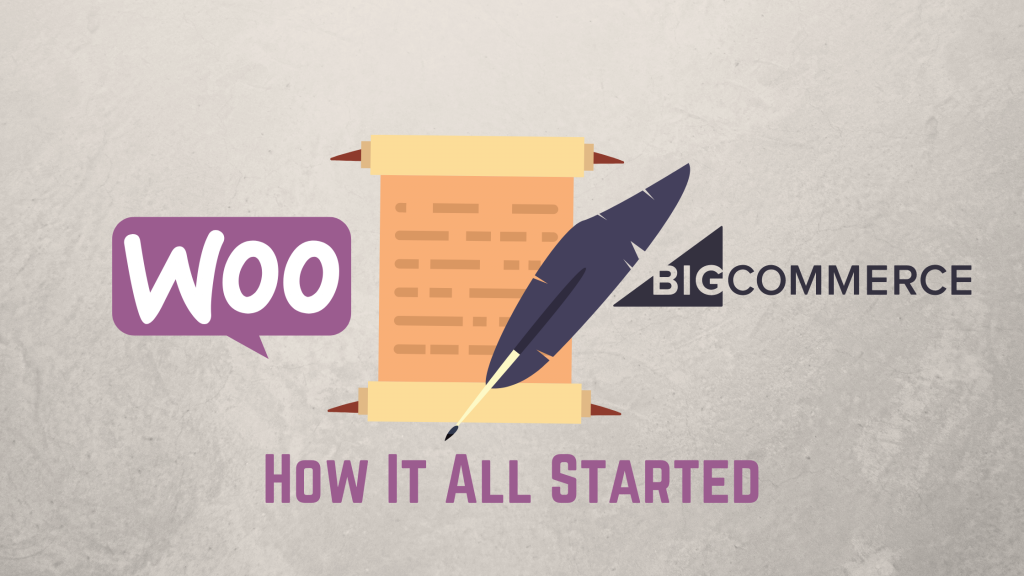 Before we get into this post's details to show how WooCommerce has become the automatic choice for BigCommerce alternatives, let's quickly know a bit about both these preeminent eCommerce solutions' backgrounds and more.
WooCommerce launched on September 27, 2011, and has grown exponentially ever since. They now boast over 5 million downloads and 3,000+ contributors to their codebase. Bigcommerce started in 2009 and now serves over 60,000 merchants in more than 160 countries with annual revenues of $1 billion+.
With so many different eCommerce platforms out there, choosing the right one for your needs can be a struggle. Suppose you're thinking of opening up an online shop. In that case, you'll need to find the platform that provides the best experience for customers and suppliers and integrate it with any other services you may require, such as delivery methods, multi-vendor marketplaces, etc.
These eCommerce platforms have all the essential features and functionalities that make up a complete eCommerce solution for every business owner. But yet many people enjoy using one over the other. But this post will not be about writing off BigCommerce, showing it down; rather, it will be about how WooCommerce can be a perfect alternative for those looking for something as good as if not better and a potential alternative to BigCommerce.
Today, the post will justify the title based on the critical differences, current market trends, benefits, discrepancies, integrations/add-ons, customer service, cost, payment options, and other critical similar attributes of these two popular platforms.
Critical Differences Between WooCommerce Vs BigCommerce
When you're first setting up your eCommerce store, it can be hard to know which platform is best for you. BigCommerce and WooCommerce are two eCommerce platforms that are popular among online stores. They both offer similar features, but there are some critical differences between them.
BigCommerce is more heavily featured than WooCommerce, making it more of a robust option for more advanced eCommerce needs. However, it is not as intuitive or easy to use as WooCommerce.
When it comes to the differences between the two platforms, one of the major ones is creating a store using them. With BigCommerce, you have to start from scratch, so you can only design your site.
However, on WooCommerce, you can choose from hundreds of different templates already designed for you. If you don't like the template, you can also hire someone to build your custom theme to have a unique site.
If you are looking for some assistance with the design aspect of things, in that case, BigCommerce offers options for the purchase of either design or development assistance. This is on top of the usual option of hiring an outside agency.
BigCommerce also offers a custom design service where you can create your design with assistance from one of their professionals, who will work on it alongside you, giving advice along the way.
Also Read: An In-depth Comparison Between WooCommerce vs Shopify
WooCommece Vs BigCommerce: What Does The Current Market Trends Say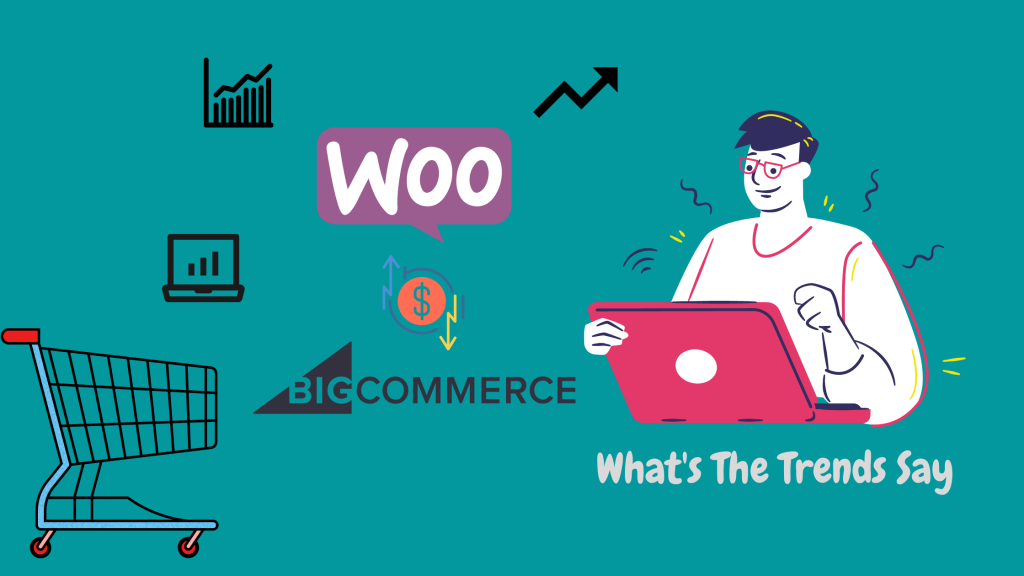 We all probably know by now that, BigCommerce is a platform that focuses on running your business online. In contrast, WooCommerce is a WordPress plugin that allows you to sell products or services on your website.
As WooCommerce is an eCommerce plugin for WordPress websites, the current trends suggest that it has gained popularity due to its flexibility, ease of use, and affordability that it provides.
Moreover, WooCommerce is a free, open-source plugin that enables small and medium-sized businesses to set up an online store. In recent times, the most popular use of WooCommerce is for eCommerce. Still, people also use it as a membership site, a shopping cart, or an event registration system.
Since its launch, WooCommerce has seen success and excelled in every aspect of the eCommerce business industry for WordPress users. According to the latest projection data, no doubt it will have more success and become the leading eCommerce for WordPress users and all types of users.
On the other hand, as the current trends imply, BigCommerce is a favorite of retailers looking to offer more robust features for their business, such as multiple warehouses. BigCommerce also boasts a wide selection of add-ons for additional functionality. The company's extensions library contains more than 100 options, including marketing, reporting, and payment features.
So, BigCommerce is a solid choice for online retailers that need a platform that works quickly and has been around for years. And so, WooCommerce can be the perfect alternatives to BigCommerce and vice-versa for anyone wanting to start an online store with similar usability and reliability.
Read More: Future of Ecommerce Market Trends: 10 Possible Forecasts 2022
WooCommerce's Benefits & Discrepencies Over BigCommerce
BigCommerce isn't the most affordable option on this list. Still, it offers a number of great features that make it an excellent choice for small businesses. Whereas WooCommerce is known to be both cost-effective and user-friendly and can be a good alternative in terms of performance and reliability. Having said that by no means it means that BigCommerce isn't cost-effective at all. It also provides a pricing plan based on the usability requirement of its users.
WooCommerce and BigCommerce are two of the largest platforms for online store owners. Let's break down the key differences between them and see which one would be more suitable for your needs.
Core Features of WooCommerce:
Free to download and use
Open-source, so it's always up to date with security patches.
It has a long list of extensions that you can choose from. Some integrate seamlessly with WordPress, such as SEO plugins and payment gateways.
Supports a variety of languages
It's the most popular e-commerce platform on the web, powering over 3.5 million online stores.
Core Features of BigCommerce:
Get to quickly generate an online store by taking advantage of the free Store Builder that Tictail offers. Thanks to the easy-to-use admin panel, you can be up and running in minutes without any coding experience.
It offers an all-inclusive solution to manage your store from start to finish: You can start with an easy drag and drop builder and then add payment gateways.
It is the world's leading all-in-one eCommerce platform, with a comprehensive set of tools to power business and personal brands.
Verdict: Looking at the benefits and differences between these two leading platforms, you can't really differentiate much as both of these prominent eCommerce solutions comes with a set of benefits that may come in handy for all type of users. But if you are looking for a potential alternative to BigCommerce, then WooCommerce quite clearly comes to its closest one.
WooCommerce Vs BigCommerce: Integrations and Addons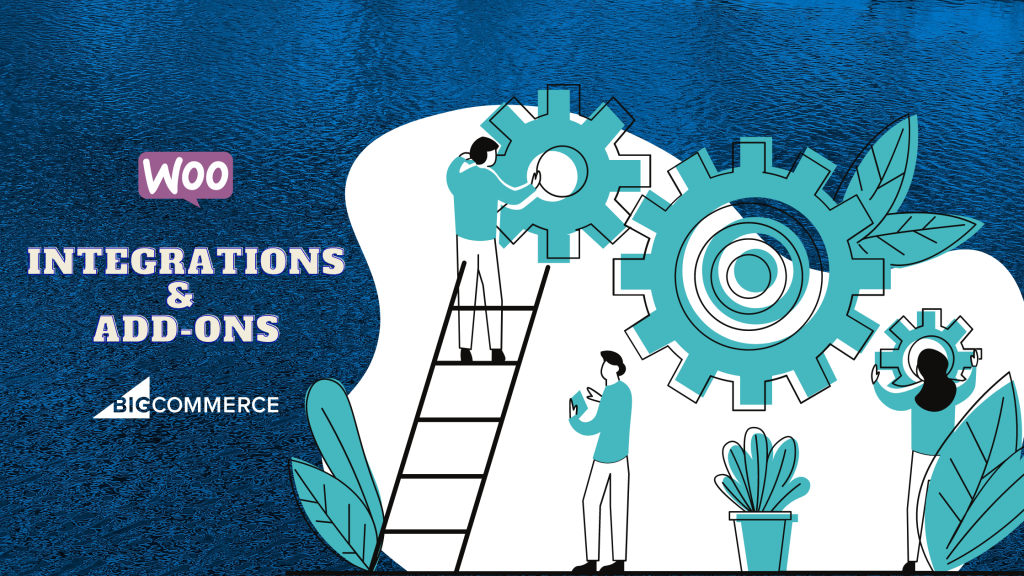 Integrations and Add-ons are the most common plugins for both WooCommerce and BigCommerce. They can either connect your store to other SaaS tools or provide new functionality. Compared to the integrations of WooCommerce, add-ons are more specialized and work with a specific tool or plugin such as MailChimp, Google Analytics, Gravity Forms, etc.
Being a free, open-source e-commerce platform, it offers a variety of features, integrations, and add-ons. And there are different types of integrations and add-ons for WooCommerce that you can access.
Some plugins will work with your website, while others will help you get your online store running smoothly. You can choose from WooCommerce integrations and add-ons such as the Facebook Pixel, Google Analytics, WooCommerce Shipping Rate Calculation, and many more.
BigCommerce offers a variety of integrations and add-ons that one can utilize to boost their business. It is a one-stop solution for all your eCommerce needs. BigCommerce integrates with third-party applications to make things easier for users. You can use its various integrations and add-ons to boost your business. Let's take a look at the features and benefits of these integrations and add-ons:
1) Inbuilt integration with Google Analytics: This integration makes it easy for you to track your traffic, conversion rate, revenue, etc., in real-time.
2) Inbuilt integration with Zoho CRM: This can provide an easy-to-use platform for managing customer information, contacts, and follow-up activities, and more.
Moreover, you can access tools like A/B testing, heatmaps, conversion rate optimization, etc., for free.
Verdict: Both WooCommerce and BigCommerce can take your e-store to another level with these useful add-ons and integrations.
Also Read: How WooCommerce Integration work with WordPress ERP
WooCommerce Vs BigCommerce: Customer Service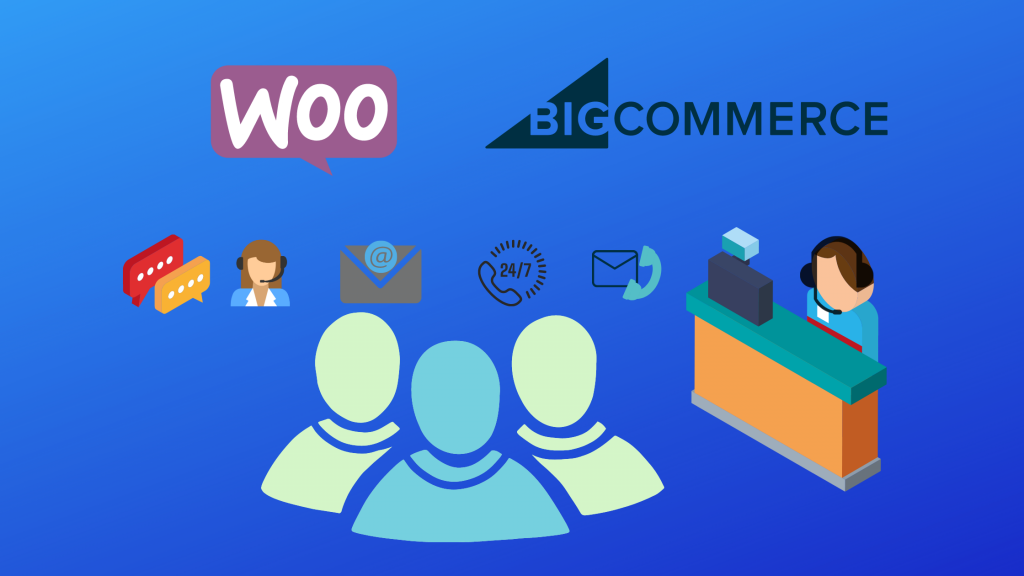 BigCommerce has customer service available to help users through email and phone, but the customer service for WooCommerce is only available through email.
Users can leave reviews for WooCommerce products in the Reviews section of each product's page, but BigCommerce does not offer this option. BigCommerce does offer a product rating system. It's possible to assign a 1-5 star rating, which is shown in the upper right-hand corner of each product image.
This means that BigCommerce users may want to choose an alternative solution for leaving reviews on product pages, such as a separate product review plugin.
BigCommerce has a wide range of customer service options to meet users' needs. As mentioned, some of these options include live chat, email, phone, etc. In addition, it also has an "In-Depth" Guide Center, a help centre that is broken down into different sections:
Getting Started – for new users
Selling Online – for store owners
Security and Fraud Prevention – for making sure your store is secure
Extending Your Store – for setting up integrations or customizations
Marketing & Advertising – for getting your store in front of customers
Moreover, BigCommerce does have a feature called "Ask the Seller" that gives customers a way to ask questions about products before purchasing them.
Verdict: Both WooCommerce and BigCommerce offer the ability to email customers after they purchase products. Therefore if you are looking for the ideal BigCommerce alternatives in terms of customer service, then WooCommerce has it all covered.
Also read about: Mastering The Art Of Customer Behaviour Analysis (A Guide for Entrepreneurs)
WooCommerce Vs BigCommerce: Cost and Payment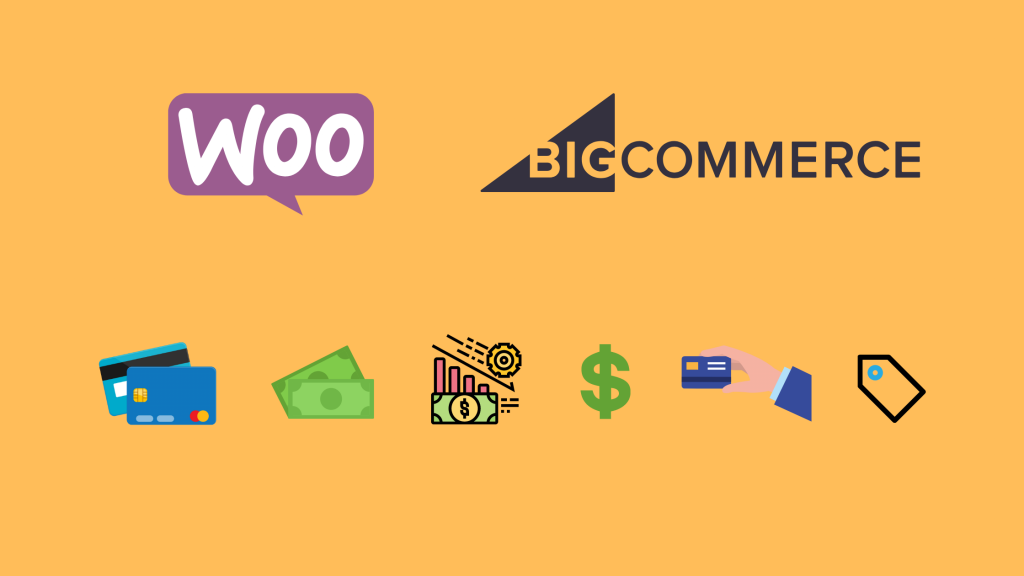 BigCommerce and WooCommerce, two of the most popular eCommerce platforms on the market have cost-effective plans and payment options for all types of users. WooCommerce is free to use, but you need to set up the payment method on your own.
It offers a variety of payment methods, including Visa, MasterCard, American Express, Google Wallet, Apple Pay, and PayPal. Both WooCommerce and BigCommerce offer free options, although there are different ways to set up payments on each site.
Cost of setting up BigCommerce: Free for 15 days; from $29.95/month Standard Plan for unlimited products; transaction fees depend on payment gateway.
Cost of setting up WooCommerce: The cost of a WooCommerce plugin is relatively low and should cost no more than $110 for a basic WooCommerce site with domain, hosting, and security. You can find plenty of free plugins and additional features like the e-commerce platforms you want, and should only need to pay if you require them to function.
For an additional $200 a year, you can take your WooCommerce site beyond the basics. For large-scale WooCommerce websites, this might go past $1000 a year.
Verdict: Now when it comes to an eCommerce business, the available payment options in it are always essential. Both of these powerful eCommerce solutions come with a wide range of payment options so you wouldn't have to worry about collecting payment through it. While in terms of the setup cost, WooCommerce is a relatively cost-effective option when you compare it with BigCommerce. So in both regards, WooCommerce can be the best alternative if you are actually looking for one.
Read for a more detailed idea about: How Much Does WooCommerce Cost: A Guide for Entrepreneurs
Consider Security and Other Essential Features Before You Pick an eCommerce Solution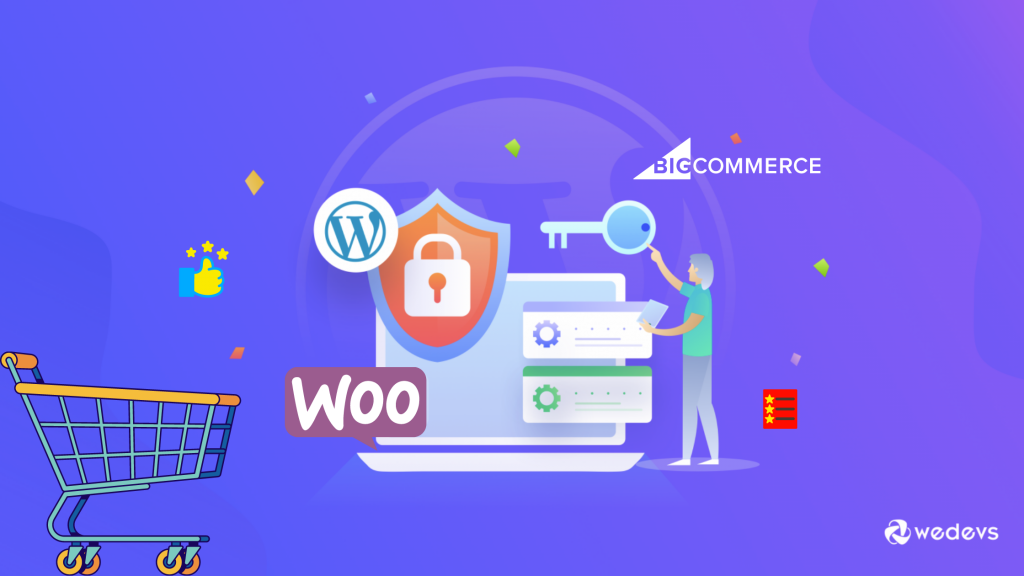 You can never be too cautious when it comes to online safety. There are a lot of risks that come with the territory of running an e-commerce site that can be overwhelming. For many people, building an online store is an impossible task. Professional website designers, developers, SEO experts, and marketers are necessary to get things up and running.
With all of the data breaches and e-commerce security attacks that have been taking place lately, do you really want to take a chance? If you want to avoid being taken down by a hacker, your best bet is to use WooCommerce and BigCommerce.
They both offer SSL encryption, which is a great way to ensure your information is protected from every angle. Moreover, WooCommerce makes it simple to build an online store without the fuss.
Create custom products, promote them with customizable product pages, and sell them with WooCommerce's modern point-of-sale features. It's never been easier to start selling your products to the world!
Recapping Why WooCommerce is the Ultimate Alternatives to BigCommerce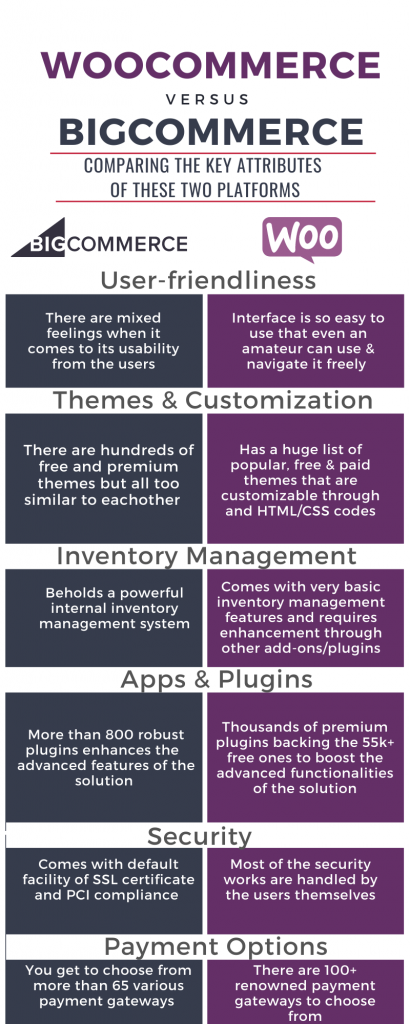 First up were the benefits and discrepancies between these two profound platforms. We have witnessed similar pros to using WooCommerce as the BigCommerce alternatives. Moreover, their differences are pretty negligible. However, when you think about the kind of goods that both these renowned eCommerce platforms possess.
Next up were the add-ons and integration, which concludes that WooCommerce offers free extensions and premium extensions. BigCommerce, on the other hand, has a marketplace where extensions are available for purchase.
Some of the added features include SEO tools and marketing apps, shipping tracking integration, social sharing, e-commerce reporting, cloud hosting, and more. Both stores offer built-in support for Google Analytics. They both allow users to create custom fields to collect additional information.
Both BigCommerce and WooCommerce offer analytics to track conversion rates. But in this regard, WooCommerce offers more than BigCommerce in terms of how the analytics are displayed.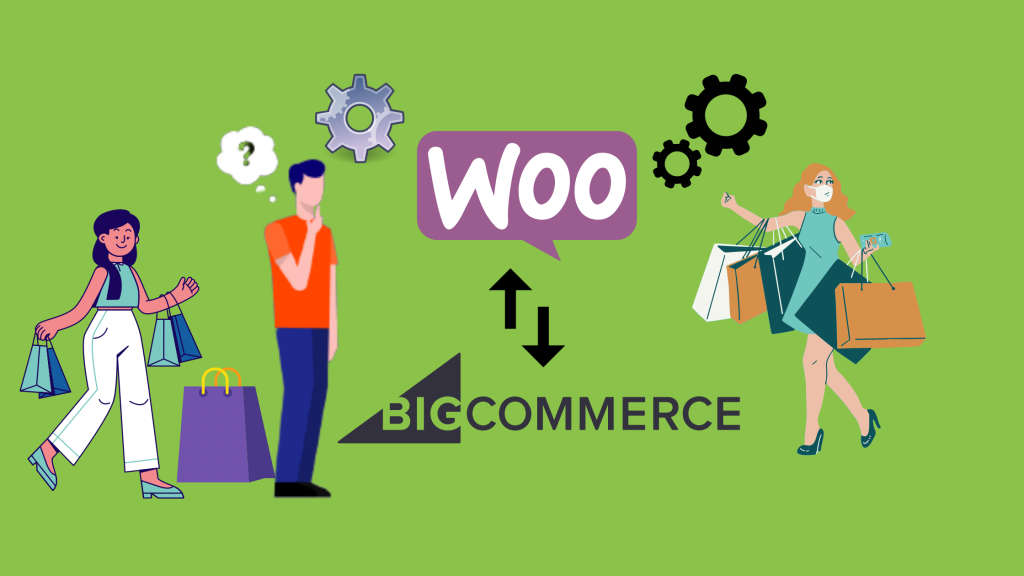 Then in terms of customer service, both the solutions were found to have a good reputation while supporting their customer base. BigCommerce has customer service enhancement features like email, phone, product rating, and ask the seller. In contrast, WooCommerce primarily provides customer service via email and has product review features that BigCommerce lacks.
Lastly, it was about both these platforms' cost and payment options. It was found that WooCommerce is a much more cost-effective solution than BigCommerce, even though they both have similar features and operational options. Not to mention these two solutions even support almost all the reliable and popular payment methods making the payment collecting process hassle-free.
Also Read: 10 Best PayPal Alternatives for Your WordPress Ecommerce Business

Get WooCommerce If You Are Looking for The Best Alternatives to BigCommerce
Now you know why it would be wise to get WooCommerce and BigCommerce if you need a website or platform for your e-commerce business. Both WooCommerce are BigCommerce are very reliable solutions and these two choices will offer everything you need to get started and keep things running smoothly. BigCommerce is perfect for any entrepreneur looking for an easy solution to take their products online.
With BigCommerce's extensive e-commerce features, you can create your website in less than an hour! On the other hand, WooCommerce provides all that with similar if not better features, functionalities, reliabilities, and performances. And so this is why WooCommerce can undoubtedly be considered as the best contender to BigCommerce alternatives.
So which platform do you think is the perfect BigCommerce alternatives. Share your views with us in the comments below.