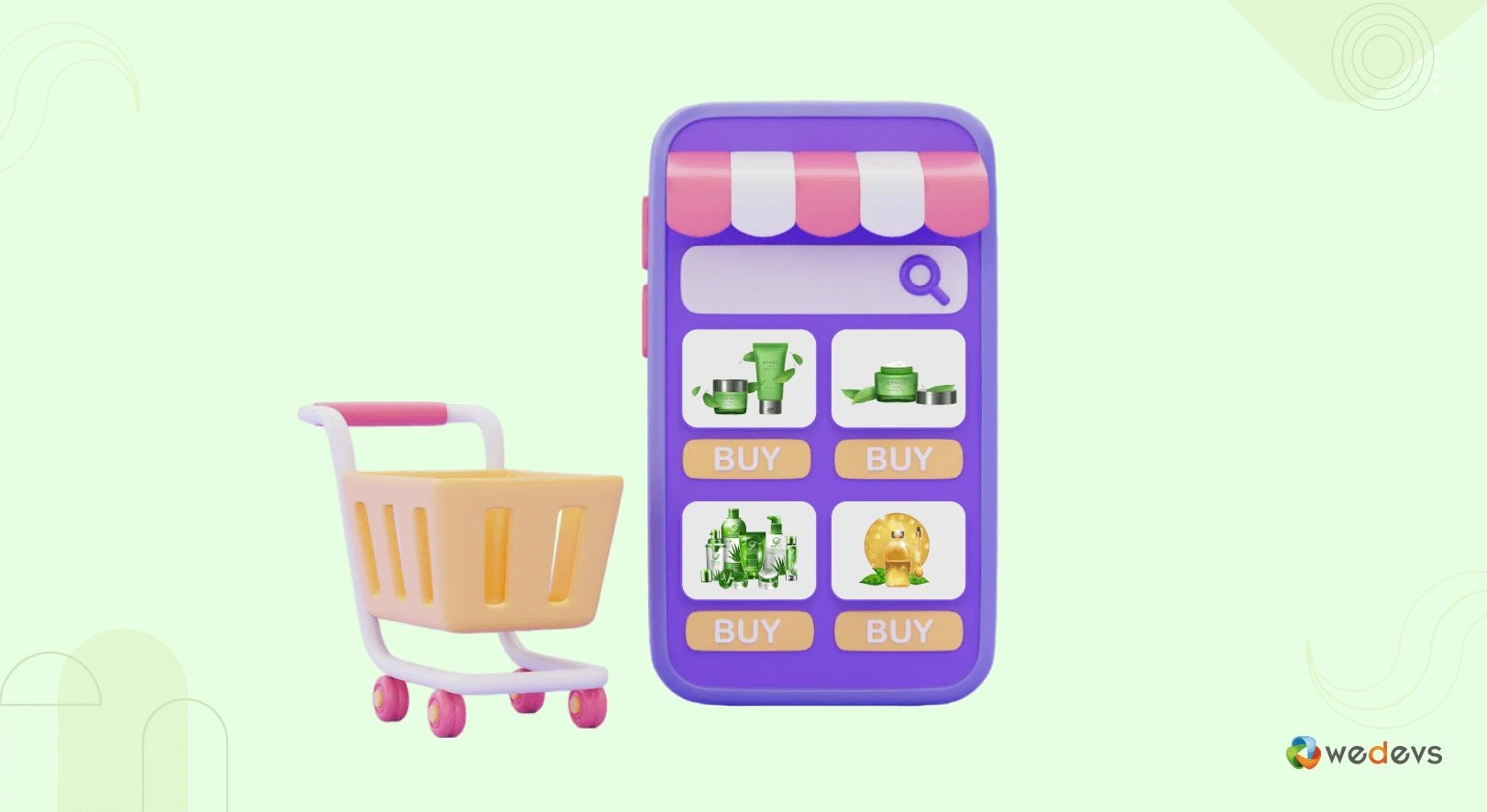 How to Build An Organic Products Marketplace & Scale Up Your Business
Having extensive health benefits, the popularity of organic products has increased in recent years. Especially the organic food market is experiencing massive growth over the globe. If you're planning to grab this business opportunity and create an engaging organic product marketplace, this blog would be a complete road map for you.
The global organic food and beverages market is expected to reach around USD 620.00 Billion by 2026 at a CAGR of 16%.

statista
A large number of U.S. consumers prefer to eat organic foods and use non-chemical products in their daily lifestyles. Moreover, the COVID-19 pandemic has significantly boosted the growth of the global organic market. During 2020, sales of organic products in the United States grew by 14.2%
As the number of digital buyers is also at its peak, selling your organic product through an online store can be a profitable idea. Don't have your own organic products? Don't worry, you can still tap into this growing industry by establishing a robust eCommerce marketplace.
Let's see how to build an organic product marketplace in WordPress using the Dokan Multivendor plugin for Free.
Growth & Opportunity of The Organic Product Market Worldwide
The demand for organic products has grown enormously around the globe, especially in the U.S.
The global organic food market size was valued at USD 178.4 billion in 2021 and is expected to be worth around USD 497.3 billion by 2030. It's growing at a compound annual growth rate (CAGR) of 12.06% during the forecast period 2022 to 2030.
According to these statistics, selling organic products can be a profitable business opportunity. Consumers are also willing to pay a premium for products that are grown without the use of chemicals.
In addition to the health benefits, consumers are becoming more conscious of the environmental impact of their purchases. Organic farming practices are more sustainable and have a lower impact on the environment compared to conventional farming practices. This has led to a growing demand for organic products, not only in developed countries but also in emerging economies.
Which Platform Should You Use to Build Your Marketplace & Why?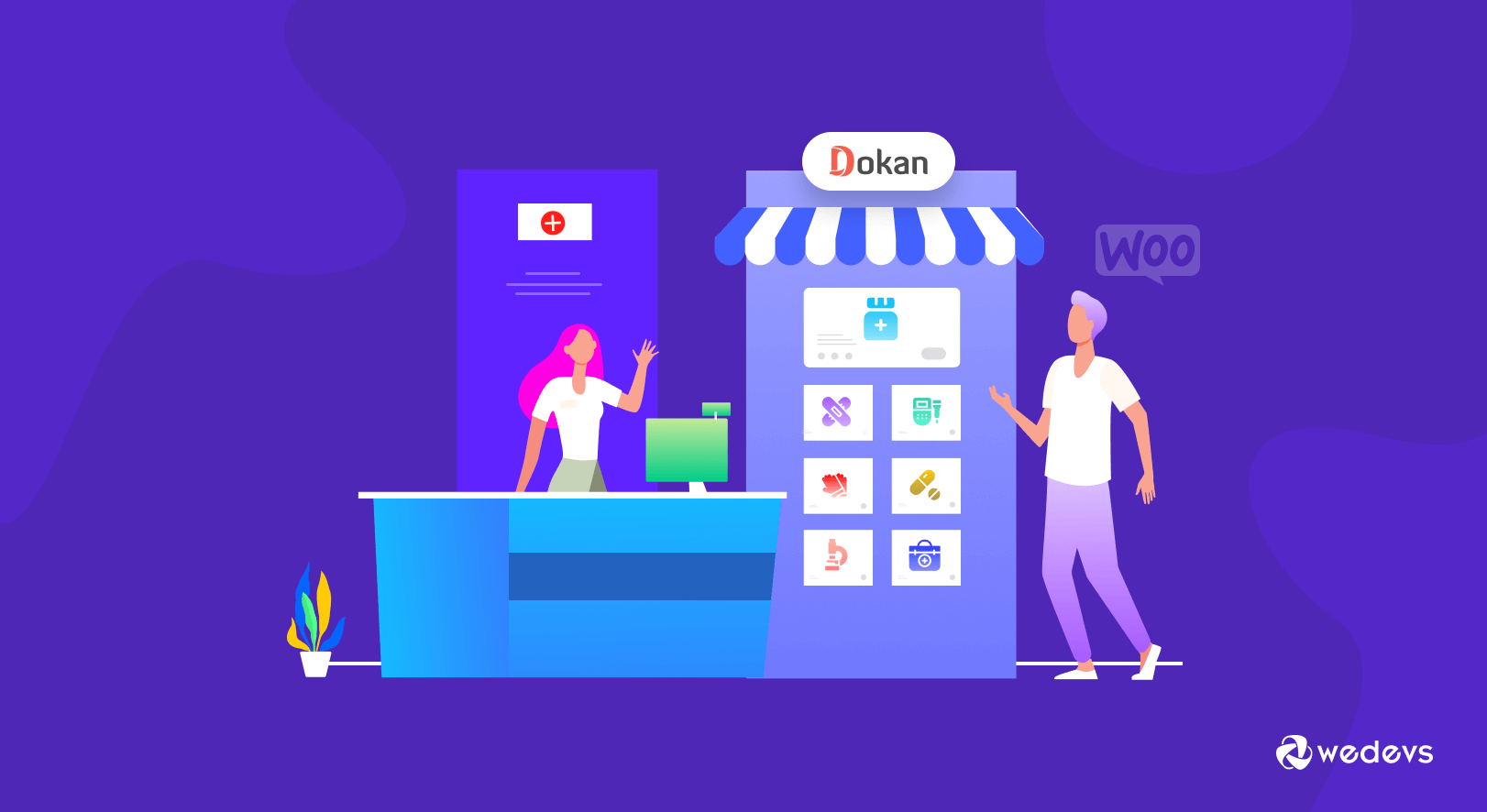 Setting up your online marketplace can be a little bit tricky. But with the right tools and strategies you can do it easily by yourself. Today, we'll use WordPress to create a fully functional organic product marketplace.
WordPress is the most popular content management system (CMS). It offers a wide range of features and benefits to build any type of website. Moreover, it has a vast library of themes and plugins that allow users to customize their websites according to their needs or preferences.
Using a powerful eCommerce plugin like WooCommerce, you can design your online store instantly. But in order to get marketplace features, you'll need a multivendor marketplace plugin. Here Dokan comes into play.
Dokan is a fast and feature-rich multi-vendor marketplace plugin for WordPress. More than 70k businesses are using Dokan to run their marketplace. With the duo of WordPress + Dokan, anyone can build an organic marketplace with ease.
How to Create an Organic Product Marketplace Using WordPress (6 Steps)
Below are the steps you need to follow to create an engaging organic website design in WordPress. First, look at the pre-requisites-
Prerequisites For Launching An Organic Marketplace
A suitable domain name and web hosting
A WordPress website
Dokan multi-vendor marketplace plugin
An appropriate WordPress Theme
We assume you've already purchased the domain and hosting for your organic product marketplace. Now download & install WordPress on your site. If it's your first time, check out this beginner guide on how to build and run a successful WordPress site.
Now, it's time to enable marketplace features on your WordPress site. It'll take hardly 30 minutes to set up the fundamental base of your marketplace using Dokan.
Here are the steps to create an organic marketplace:
Install Dokan to Configure Your Organic Product Marketplace
Configure the General Settings of Dokan
Activate A Suitable Marketplace Theme for Your Marketplace
Setup Admin Shop & Upload Products on Your Marketplace
Invite Vendors to Your Organic Multivendor Marketplace
Extend Your Marketplace Functionalities with Dokan Pro
Step 1: Install Dokan to Configure Your Organic Product Marketplace
After configuring your WordPress site, it's time to create your marketplace.
To get marketplace facilities you need a multivendor marketplace plugin. Today, we'll use Dokan to build your organic marketplace.
You can install and activate Dokan similar to any other WordPress plugin. First, install the lite version of Dokan from the WP admin dashboard. It is completely FREE.
Login to your WordPress dashboard using personal credentials. Navigate to Plugins→ Add New from the side menu options. Next, click on the Add New button from the top.
On the right side of your screen, you'll find a search box. Here, type the plugin name "Dokan". Now, install and activate the plugin and get all the marketplace features instantly on your site.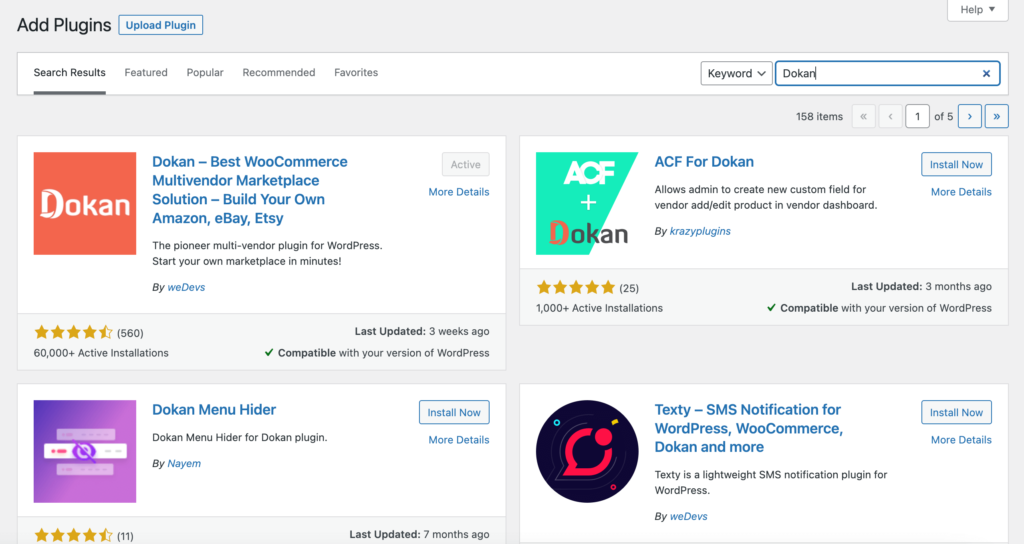 For further help, check our official document on Installing Dokan Multi-Vendor Marketplace.
Or go through the video tutorial below-
Note: You don't need to install WooCommerce individually. It will be installed automatically when you are installing Dokan.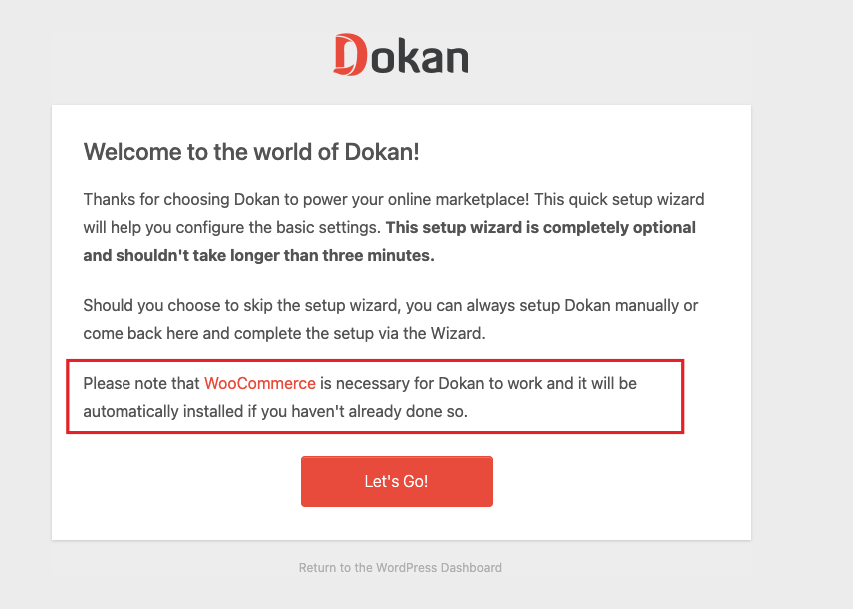 Dokan activates all basic marketplace features on your website completely free. To unlock advanced and niche-specific features, you may need to download and activate the Dokan Pro Version.
If you want to upgrade to Dokan Pro, simply download the dokan.zip from /account/downloads/. You can easily upload the file on your admin dashboard. Next, just install and activate the plugin.
Here is the official documentation you can follow to install Dokan multivendor marketplace.
Step 2: Configure the General Settings of Dokan
As you activated Dokan on your WordPress site, it brings all the required features to run a successful marketplace. You just need to customize the features as per your business needs.
Go to, WP Admin → Dokan→ Settings.
Here you'll find many customization options to set particular rules and functional processes for your organic marketplace-
Set up store category
Allow sellers to display their products
Create necessary tags
Choose the new product status
Select withdrawal methods
Set minimum withdrawal limit
Set commission terms and rates.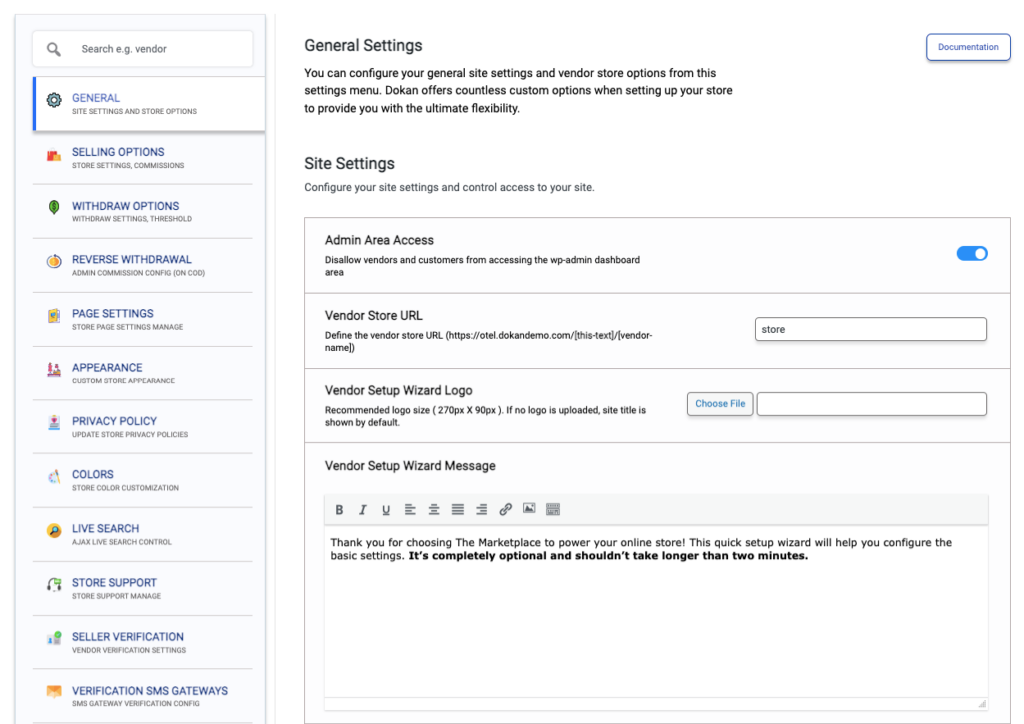 Once you've done with all the changes, hit the Save Changes button.
It's also important to configure your permalink settings.
To do this, navigate to WP Admin → Settings → Permalinks → Permalink Settings → Product Permalinks.
Select the check box "Custom Base" to modify your product permalinks. By default, it contains "/product". You can modify the link as per your requirements.

Define The Commission Rate
There are several ways to earn from a marketplace. One of the popular ways is to earn a commission on every transaction that takes place on your marketplace.
To set your commission rate, go to WP Admin Dashboard → Dokan → Settings → Selling Options → Admin Commission.
You'll get several options to set the percentage or a fixed amount for commissions. Dokan supports various types of vendor commissions.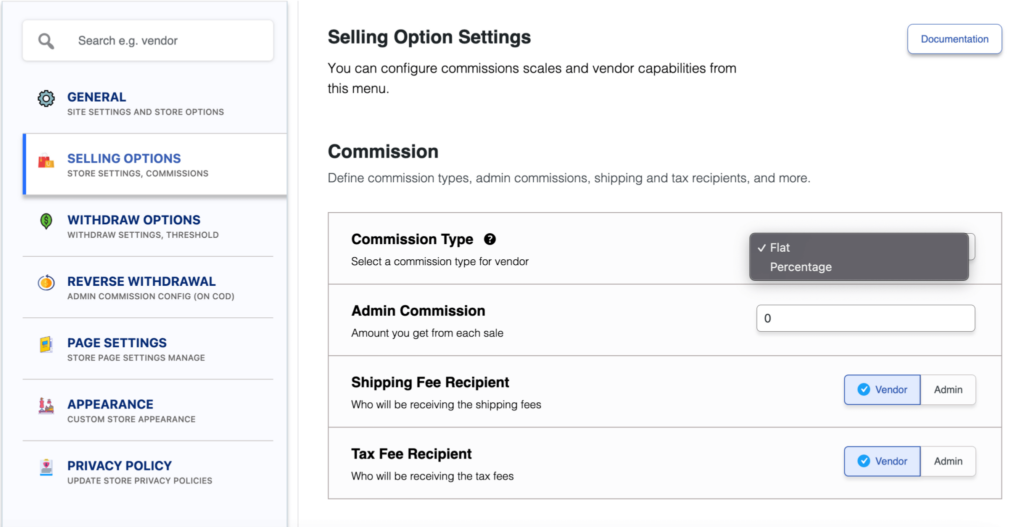 Dokan also allows you to set the category base commission rate for the vendors. So you can define individual commission rates for different vendors.
Add Payment Gateways
Adding multiple payment gateways on your eCommerce website is essential for increasing customer satisfaction and sales. Research shows that offering several payment options can increase conversion rates by up to 30%.
Dokan supports all WooCommerce-compatible payment gateways. With Dokan Lite you can use non-adaptive payment gateways. Such as PayPal, bank account transfer, cash on delivery, etc. On the other hand, Dokan Pro offers you adaptive payment solutions like Stripe Connect and MOIP.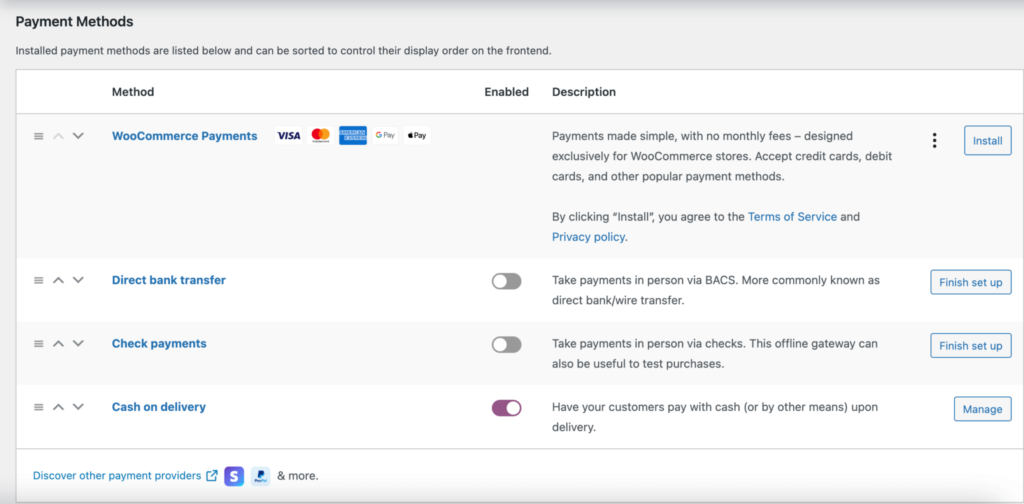 Enable Withdraw Methods for Vendors
Many vendors will register on your organic marketplace to sell their products. It's extremely important to ensure a smooth withdrawal system for them. Fortunately, Dokan supports an advanced system to do this.
Go to WP Admin → Dokan → Settings → Withdraw Options. Here you can see options to customize the withdrawal method. It allows you to set the minimum limit a vendor needs to make a withdrawal request.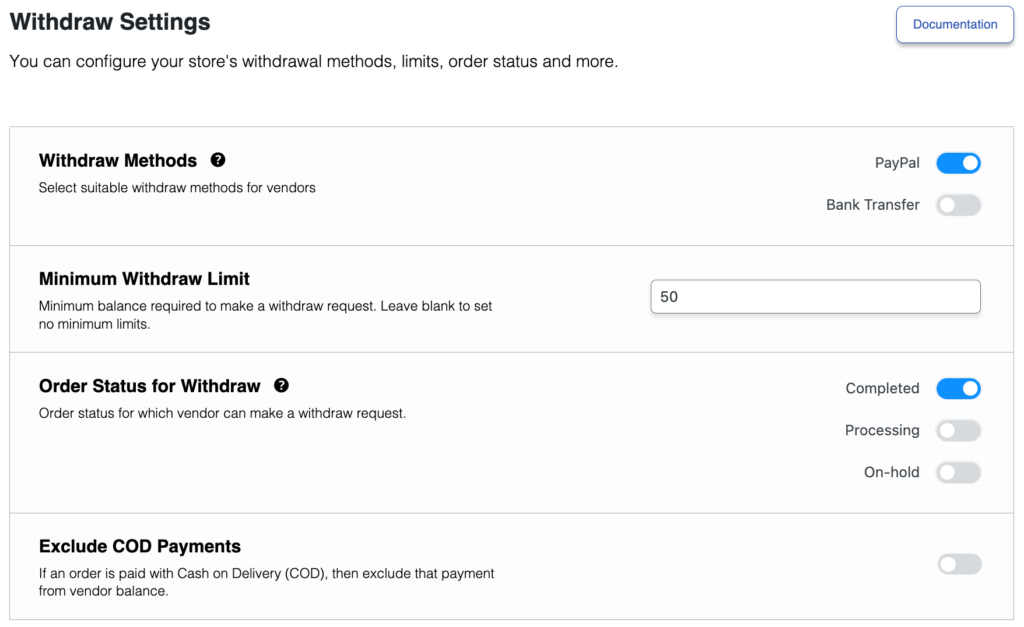 By switching tabs on the Dokan setting page, you can customize your marketplace as per your requirements.
Read More: A Complete Overview of Dokan Multivendor Plugin Settings.
Step 3: Activate A Suitable Marketplace Theme for Your Marketplace

Now, it's time to give your marketplace a professional look. You'll find a large number of beautiful themes in the WordPress repository. And most amazingly, Dokan is compatible to work with almost all WordPress themes.
Do a small research on your target audience and find out their preferences. For example, teenage boys and girls usually love dark colors and gradients. Whereas, Middle aged visitors are more comfortable with light and basic color pallets.
Consider these factors before making any decision. But the good news is WordPress allows you to check the theme preview before use. Also, gives you the flexibility to change the theme any time you want.
Here, you can check all the popular themes that also work nicely with Dokan.
Step 4: Setup Admin Shop & Upload Products on Your Marketplace
Your organic product marketplace is almost ready. In this part, we'll add products to your marketplace.
There are several ways to earn from your marketplace. Two main ways could be- sell your own products & earn commissions from vendors' sales. If you have your own organic products to sell on your website, here are the steps to follow-
Navigate to Dokan–> Vendors. Now enable yourself to sell by toggling the button.
To upload products from the front end, go to WordPress Dashboard → Visit Vendor Dashboard → Products.
Click on the button "Add new product" and include your product details.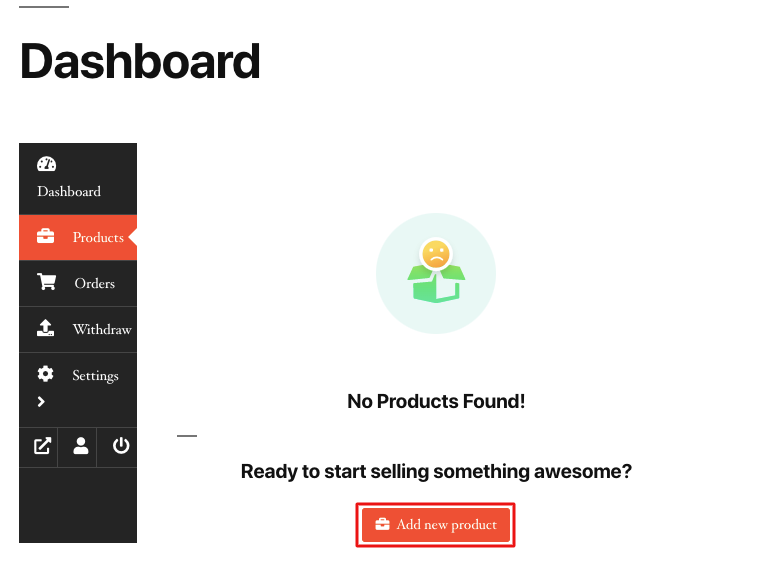 As an admin, approve the product status from the backend. After approval, your product page will look like this-
You can also upload your products by navigating to WordPress Backend → Products → Add New.

Now, customize your store design with essential information. So, visitors find it engaging and useful.
Go to Vendor Dashboard → Settings. Include your store name, address, opening & closing time, etc.
Below is the final look of your mini store on Dokan-
Special Note: Setting up the admin's shop is not mandatory unless you decide to sell your own products.
Step 5: Invite Vendors to Your Organic Multivendor Marketplace
So, now you are ready to open your marketplace for other vendors.
First, you need to enable the "Anyone can register" option. In order to do this, go to WordPress Dashboard → Settings → General Settings → Membership. And put the check mark on it.

Now vendors can fill up the registration form to sign up in your marketplace-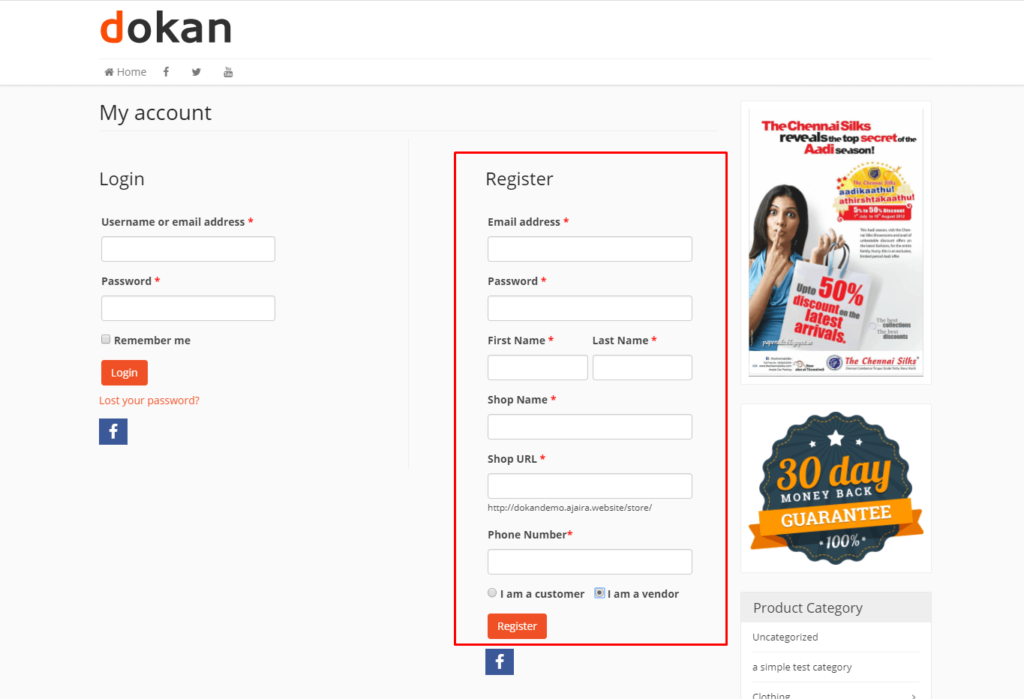 As an admin, you must check all the vendor registration requests from the backend, review their profiles and allow selected ones to sell products on your site.
After getting approval from the admin, vendors can design their own mini-stores with individual URLs. Dokan also provides an individual dashboard to every vendor. So, they can upload, manage, and sell their products from the front end.
The store customization process of the vendor's shop is the same as we've shown above. From the frontend dashboard, a vendor can easily set up his/her shop, include products, check sales status, and others.
The look of an individual product page be like this-
Under the product description, you'll find a section for related products. It enables your marketplace for cross-selling.
However, getting vendors for a new marketplace is not an easy task. You need to establish your brand first and make it trustworthy both for vendors and customers. For this, you can join your niche-related community and establish yourself as an industry leader. It boosts their interest to enroll on your website.
Read more: How to Find and Convince Vendors for Your Multivendor Marketplace.
Step 6: Extend Your Marketplace Functionalities with Dokan Advanced Features
As we've said, Dokan lite is enough for your basic marketplace needs. But as your marketplace starts growing, you may need more niche-specific functions to make your organic website design more engaging.
Below we highlight some exclusive features and modules of Dokan Pro you can utilize for your organic marketplace-
Use this module to increase your sales by offering additional items with the main product.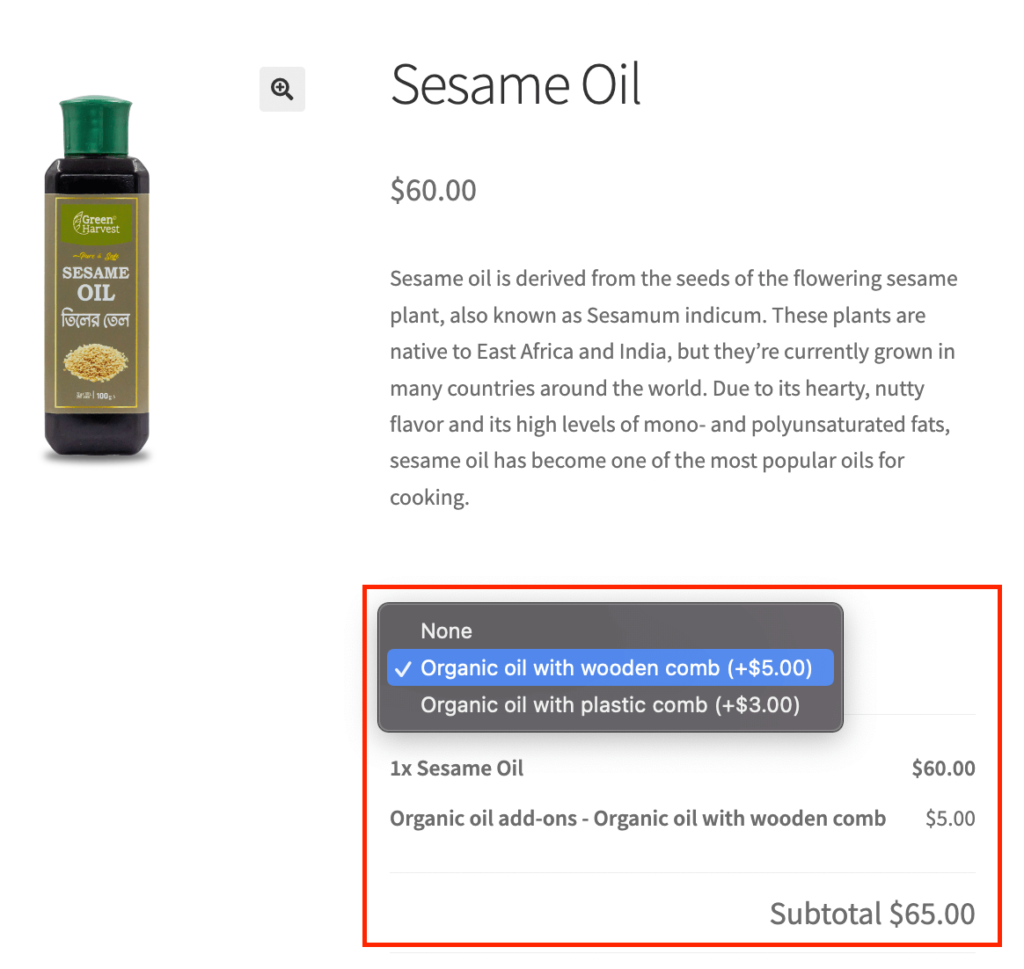 Check the detailed guide on how to create product add-ons.
A strong return and warranty policy is a must for any eCommerce shop. It makes your shop trustworthy and boosts customers' confidence to complete their purchases.
Dokan refund request helps you to manage refund requests effortlessly. If any customer gets the wrong product can easily ask for an exchange or refund. It also enables vendors to apply for refunds.
Check the refund calculations for Dokan admin commission & vendor revenue.
As an admin, you may need to manage hundreds of vendors on your organic marketplace. Perhaps, it could be difficult to differentiate and manually give vendors credibility. With Seller Badge, you can solve this problem. Give vendors special badges depending on their marketplace activity.
With this module, allow your vendors to highlight their special products. So, vendors can showcase their best-selling or exclusive organic products in a site-wide, customizable advertisement.
Zone-Based Vendor Shipping: A smooth and robust shipping system is mandatory to lift customers' experience in your marketplace. Though shipping is a very complicated process to handle even for the experts, Dokan makes it easier. Dokan provides a better front-end solution for the vendors to set their shipping prices considering different zones.
Here, you'll find the details- New Zone-Based Vendor Shipping for Dokan Multivendor.
Dokan Live Chat
One of the main concerns of today's business is to ensure a better user experience. If you do delay to respond your visitors, you may lose a large number of potential customers. Live chat is a faster and more convenient way to improve your marketplace support experience. Dokan Live Chat offers a real-time conversation between the user and the merchant.
Besides these modules and features, Dokan Pro has many more outstanding features to elevate your business growth.
If you're planning to build your first marketplace in WordPress, these blogs may help to find new ways-
Bonus: Why Online Marketplace Is More Profitable Than a Single eCommerce Store?
With the rise of eCommerce, more people are turning to online platforms for buying and selling goods and services. According to research, the top online marketplaces sold $3.25 trillion in 2022. The number is estimated to go higher in 2023.
By creating your own online marketplace business, you get the opportunity to monetize your passion.
And you don't need to have your own products for this. The biggest eCommerce marketplace, for example, Amazon doesn't have its own products.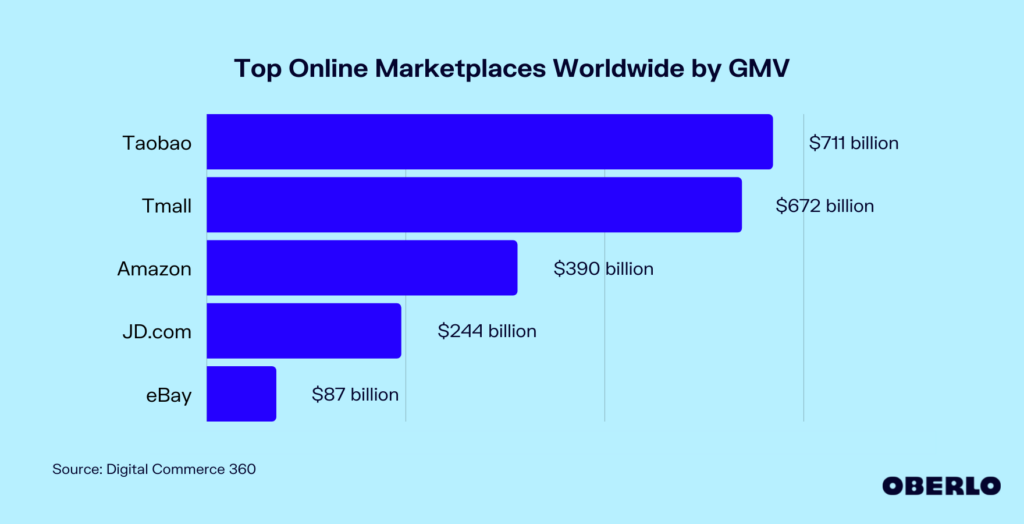 A constructive marketplace allows you to connect buyers and sellers directly. There's no need for intermediaries. Therefore, you can offer products at lower prices than traditional brick-and-mortar stores while still making a profit.
Also, you have full flexibility as an admin to add new products or categories as demand changes. There's no extra pressure for inventory management or physical space limitations.
Furthermore, you get control over customer data which provides valuable insights into consumer behavior. Such as purchase history, preferences, etc. So, you can better target them with relevant offers & promotions.
Build Your Organic Product Marketplace Today!
Starting an online marketplace business comes with many benefits including low overhead costs compared with traditional retail businesses. If you can build a marketplace on a profitable niche, it rewards you with great revenue.
On the other hand, people over the globe are choosing organic products for their day-to-day usage. Such as oil, dairy products, snack foods, meat/fish/poultry, etc. Use this opportunity by opening an online store to sell highly demanding organic products.
You can extend this idea by creating a common platform where multiple organic product vendors can sell their products. And consumers have wider options to choose from.
Recalling the steps to create an engaging organic product marketplace-
Step 1: Install Dokan to Configure Your Organic Product Marketplace
Step 2: Configure the General Settings of Dokan
Step 3: Activate A Suitable Marketplace Theme for Your Marketplace
Step 4: Setup Admin Shop & Upload Products on Your Marketplace
Step 5: Invite Vendors to Your Organic Multivendor Marketplace
Step 6: Extend Your Marketplace Functionalities with Dokan Pro
Do you have any questions about organic website design, or how to create an organic products marketplace? Ask away in the comments section below!