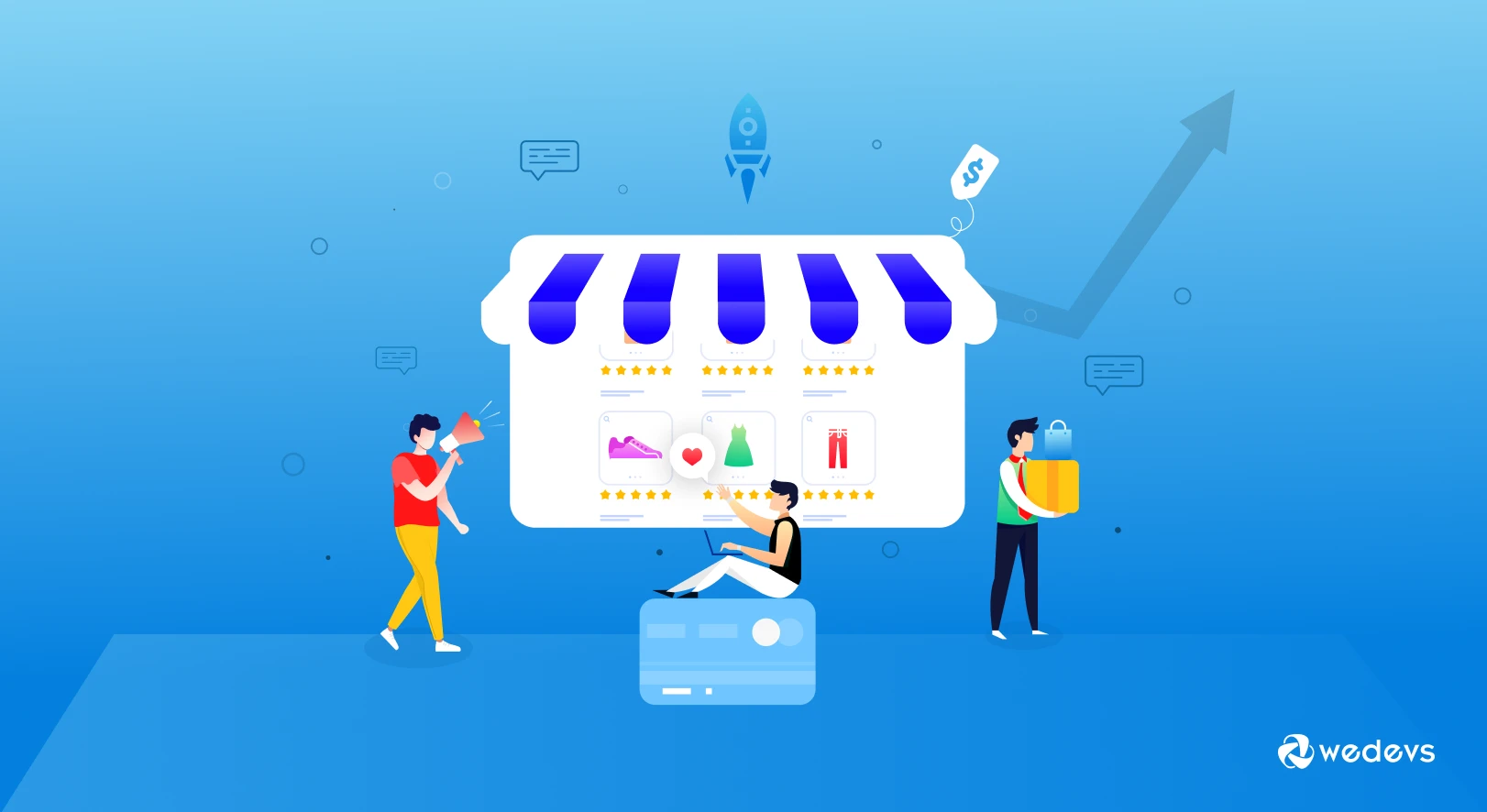 15 Best Ecommerce Growth Hacks to Lift Sales of Your Online Business
What is an eCommerce business without desired conversion? It's not a pleasant sight as a business owner when you are doing everything in your range but still, falling short on making the estimated conversions. Now, this is where your growth hacks can come and play a vital role in lifting your sales. Nowadays eCommerce growth hacks are applied everywhere. But not knowing and implementing them in the correct way could prove to be useless for your conversion growth.
Businesses around the world have become more commercialized than ever. It is all about implementing growth hacks to conversion nowadays. So if want to know how to increase your eCommerce conversion rate or need some advice on how to boost your sales then this post is dedicated specially for you.
Now there are a number of eCommerce growth hacks that you can apply & use to uplift your conversion rate or get more sales. But we are going to list and discuss some of the best and proven ones that have actually made a difference in the conversion or sales of an e-commerce site.
So hold tight and enjoy the sweet ride of conversion growth hacks & ideas for your eCommerce site.
The Evolvement of Ecommerce Growth Hacks and Its Concept in Other Business Models
Growth Hacking is a fairly new concept to marketing, in fact, it is now the 'IT' factor and a need of the hour for any business who wishes to achieve the growth they are expecting. However, these days, it is not just limited to startups or e-commerce companies. Even big companies have begun to explore growth hacking and adopt it as a channel of performance marketing.
Over the years, the concept of implementing growth hacking has gained popularity in recent years as a business model that can revolutionize the traditional way of doing things. Starting out as a marketing technique, growth hacking has gradually become a management philosophy.
As mentioned this concept is not limited to marketing and digital marketing anymore, it can be used in a variety of ways in other business models as well.
The role of growth hacking in the present day's scenario has majorly changed. Earlier, growth hacking was the sole role of the marketing team but now, it's an integral part of an organization's functioning.
So, today by looking at the popularity in the adaptation of the concept of growth hacking in companies of every size, it is safe to say that this will only continue to develop and revolutionize in the future as well just like it is now bringing more new innovative ways of hacking the growth of the business in the picture.
Now as businesses of all genres have started to leverage the use of growth hacking techniques in order to increase their presence in the market and to increase their sales & profit, this becomes imperative to implement and utilize the applicable growth hacks mentioned below in the right way. So make a note of it from the list below and apply the ones that best suit your business models.
Best Ecommerce Growth and Conversion Hacks to Lift Sales of Every Online Business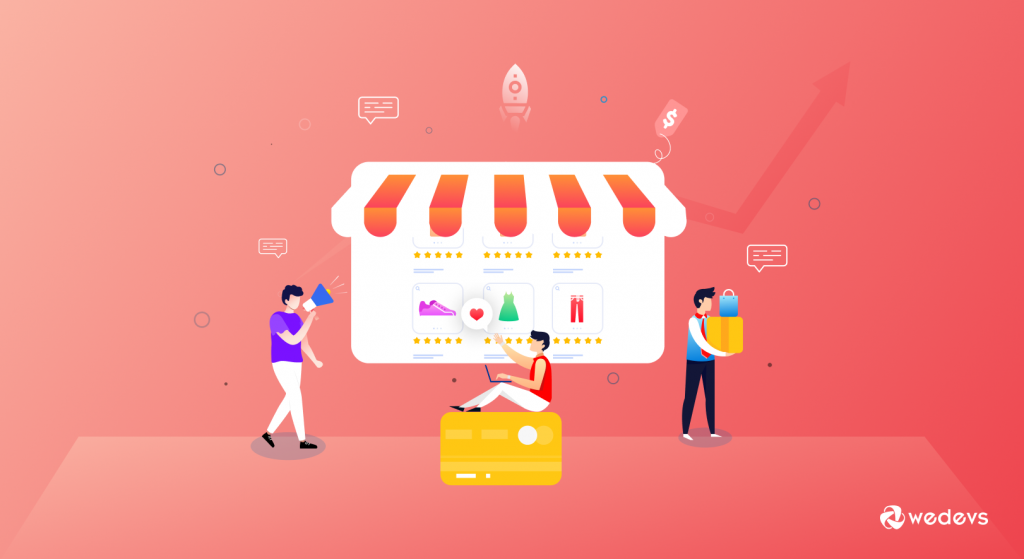 There are many different eCommerce and conversion growth hacks that can be used to increase sales for any online business. Some of these hacks include using urgency and scarcity tactics, optimizing product pages for conversions, creating targeted email marketing campaigns, and more.
Using these hacks, online businesses can see a significant increase in sales and revenue. Here are some more of those effective E-commerce growth hacks that can essentially boost the business of every online business.
1. Plan and Reach Out for Guest Posts
Guest blogging can be a great way to drive traffic to your website and boost your online sales. By writing regular guest posts on high-traffic websites, you can reach a new audience and increase your visibility online which would result in more leads and sales in the process. You may follow these tips to make sure your email stands out and gets the attention of blog editors.
If you're looking to land guest posts on high-profile blogs, it's important to craft a great outreach email. The best way to write your guest post outreach email is to make it personal, informative, and concise.
In your email, you should introduce yourself, explain why you're interested in writing for the blog, and highlight your writing experience. You should also provide a link to a writing sample.
When pitching a guest post, it's important to personalize the email and make it as relevant as possible to the blog you're targeting. In your email, be sure to introduce yourself, explain why you want to write for the blog, and provide a few writing samples. You should also highlight why you think your post would be a valuable addition to the blog's content.
2. Make Your Customers Realize Your Effort With Innovative Marketing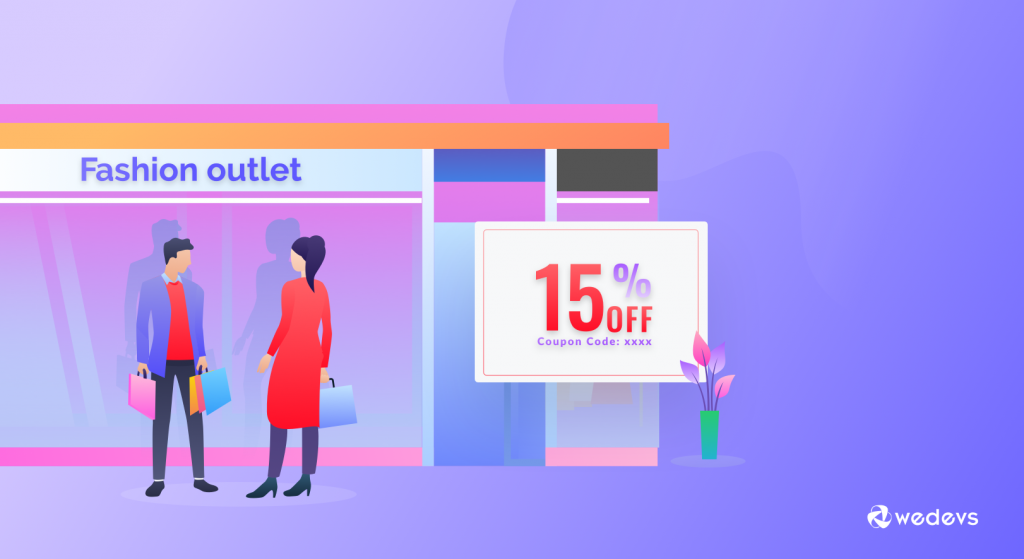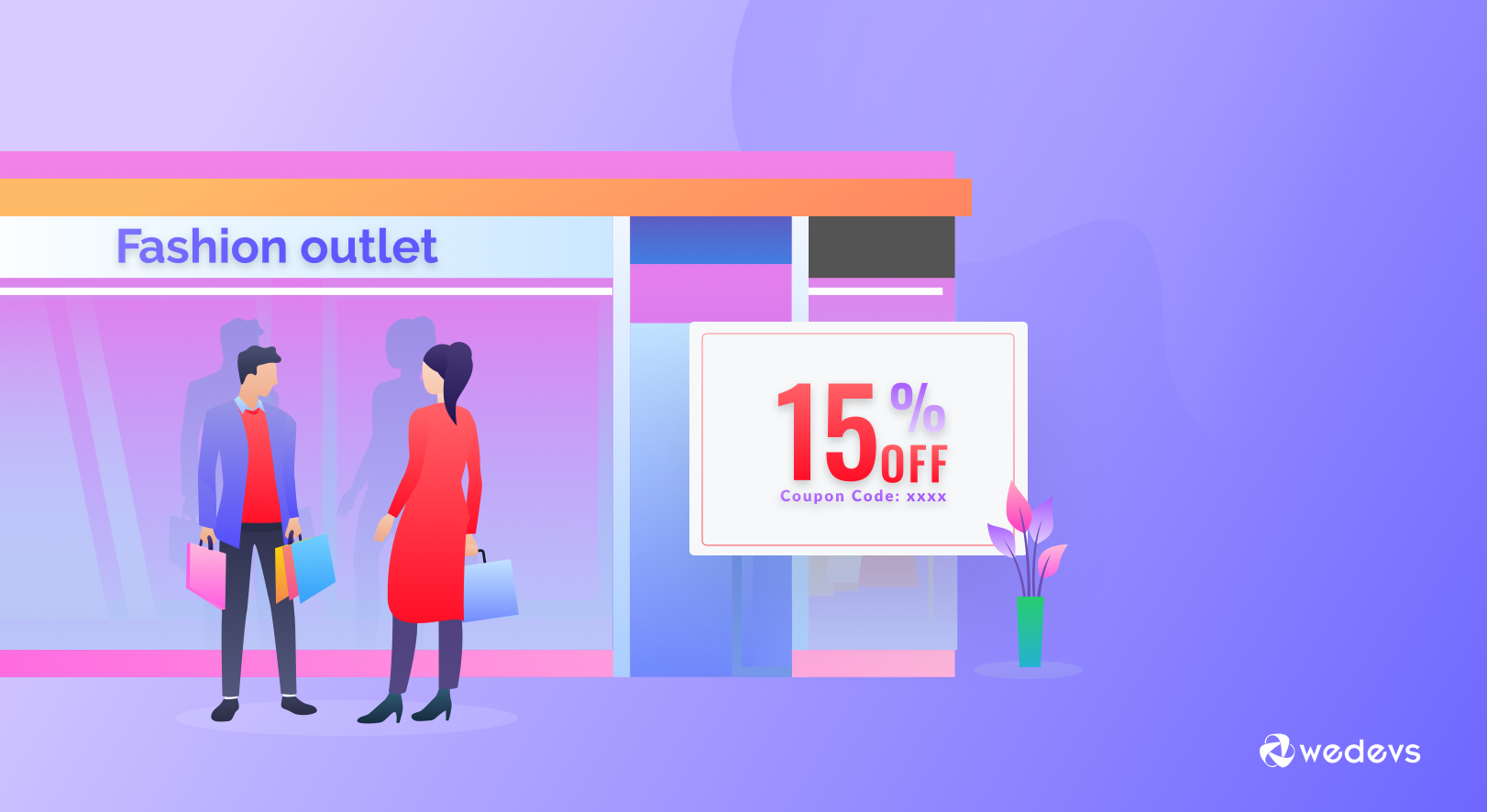 Buyers often remember when you take that extra step to create a stellar shopping experience for them. Whether it's giving out free gifts or offering up a generous refund policy, remembering that customers come first is how online stores succeed. This is all a part of inventive marketing strategies that are applied to boost sales nowadays.
If you want to increase your sales, make sure customers know your brand is dedicated to providing an exceptional shopping experience for them.
For business owners and entrepreneurs of all sorts, that means taking the time to think about how you can go the extra mile to give people gifts they didn't even know they wanted.
It could be as simple as giving people a free sample to using their first name when offering a refund over the phone – finding creative ways like this to personalize a customer's experience will help transform one-time shoppers into loyal customers!
In today's digital age, email marketing is one of the most effective ways to reach consumers and promote products or services. However, in order to be successful, eCommerce businesses need to employ ingenious email marketing strategies that stand out from the competition.
It could be through some creative tactics such as sending personalized Thank You cards or messages, dynamic content, targeted 'Buy More' emails, campaigns notice, etc. Such marketing stunts essentially boost your chances of an increase in sales and also create a long-lasting impression with customers.
3. Integrate Live Chat Option to Boost Trust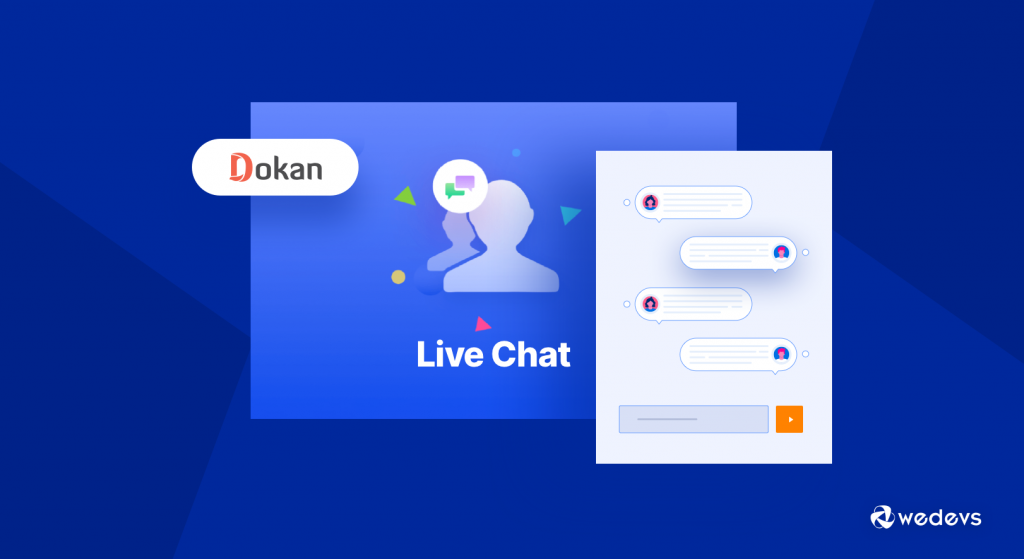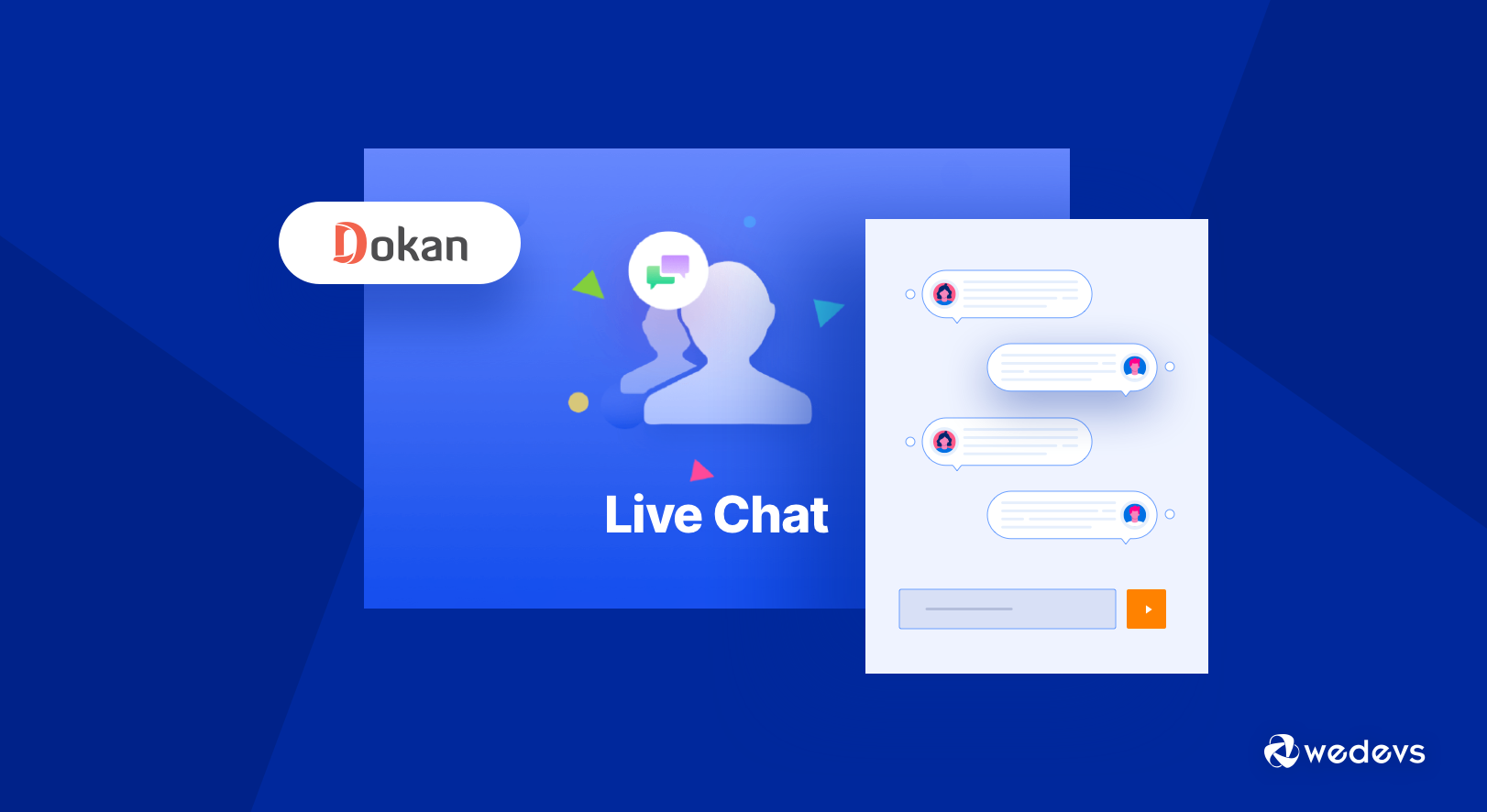 Smart Insights uncovered some very interesting data indicating that live chat users also have a much higher than average conversion rate compared to standard visitors! It revealed that visitors who use live chat convert at roughly 8 times the rate yields of non-chatting visitors!
Adding live chat functionalities to your eCommerce site can help boost sales by engaging with potential customers and addressing any questions or concerns they may have. This potentially allows customers to ask questions and get help with their purchases in real-time boosting their trust in your site.
The availability of a live chat option can also help keep customers on your site longer, which can lead to increased conversions. Not to mention, the Live chat feature on your site helps increase customer satisfaction and loyalty.
4. Make the Best Use of Social Media Influence
If you're looking to boost your e-commerce sales, you should leverage the power of social influence. It plays a vital role in the success of your e-commerce business. By using social media platforms to market your products, you can reach a larger audience and drive more traffic to your site.
Additionally, you can use social media to create a community of loyal customers who will be more likely to return to your site and make purchases.
It's important to follow up with your customers even after they've received great service and ask them for a product review on social platforms. It's better to follow up with them once than never. Although this strategy may be particularly challenging for many businesses, the value and impact on sales are high so it makes it worth it as a company.
Moreover, e-commerce success is all about getting visitors to the point of conversion by providing tools, resources, and offers that matter to them. Testimonies and reviews are a big part of that process, so make sure you collect testimonials through social media channels and present your company's trustworthiness by highlighting these throughout your online store.
5. Experiment and A/B Test Product Page Regularly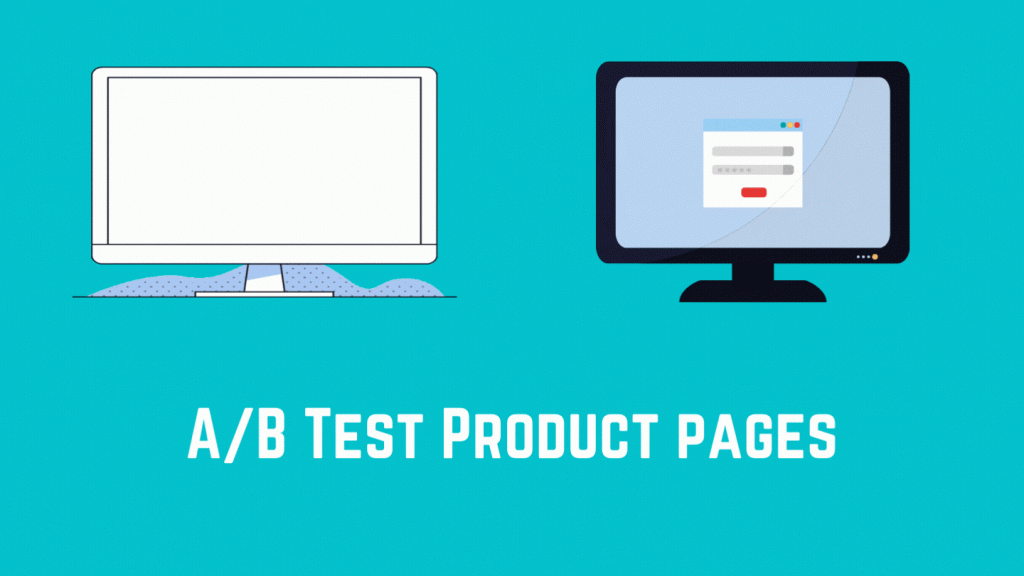 A/B testing is a crucial growth marketing strategy. It is often done to determine whether conversion goals are being met or if more streamlining could be done. By regularly testing your product page, you can ensure that you're giving your customers the best possible experience and maximizing your conversion rate.
If you're not constantly experimenting and A/B testing your product page, you're losing out on potential sales. This is especially true if you're not keeping up with the latest design trends and changes in user behavior.
You may use platforms like Visual Website Optimizer(VWO) for A/B testing of your eCommerce product page, which helps establish multiple tests for your ad campaigns, landing pages, emails, and e-commerce shops.
With this method of testing, you will be able to pinpoint any necessary improvements and make adjustments accordingly to improve leads and conversions from traffic.
This is why you must never underestimate the power of A/B testing as it is an effective and common e-commerce growth conversion hacking nowadays. So if you don't A/B test your marketing activities, it's time to start now!
There are a number of other platforms other than VWO that exists for testing your product landing pages, emails, and e-commerce shops to help you create A/B tests hassle-free and come to a better judgment of your web pages.
Also Read: Everything You Should Concern About Email Marketing A/B Testing
6. Create Urgency to Boost Sales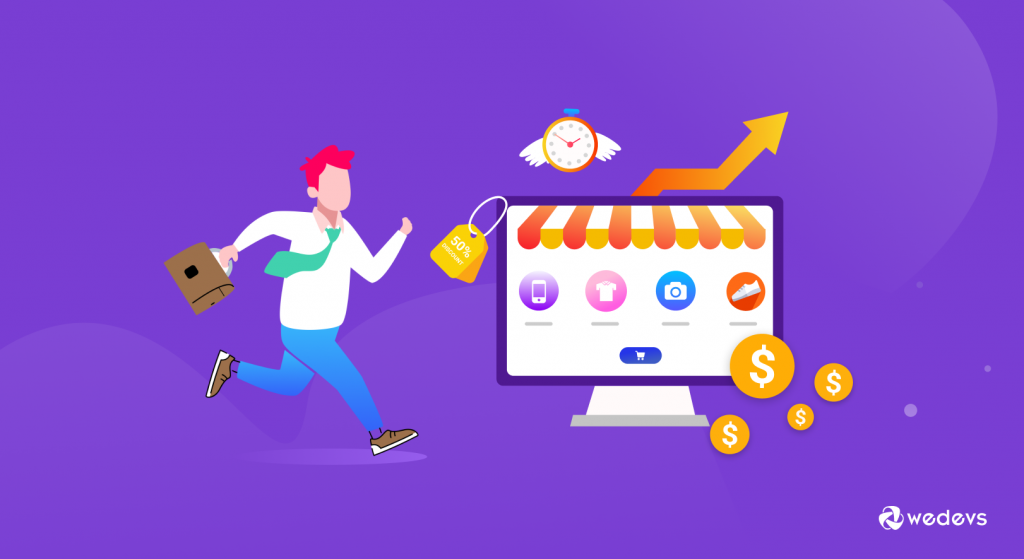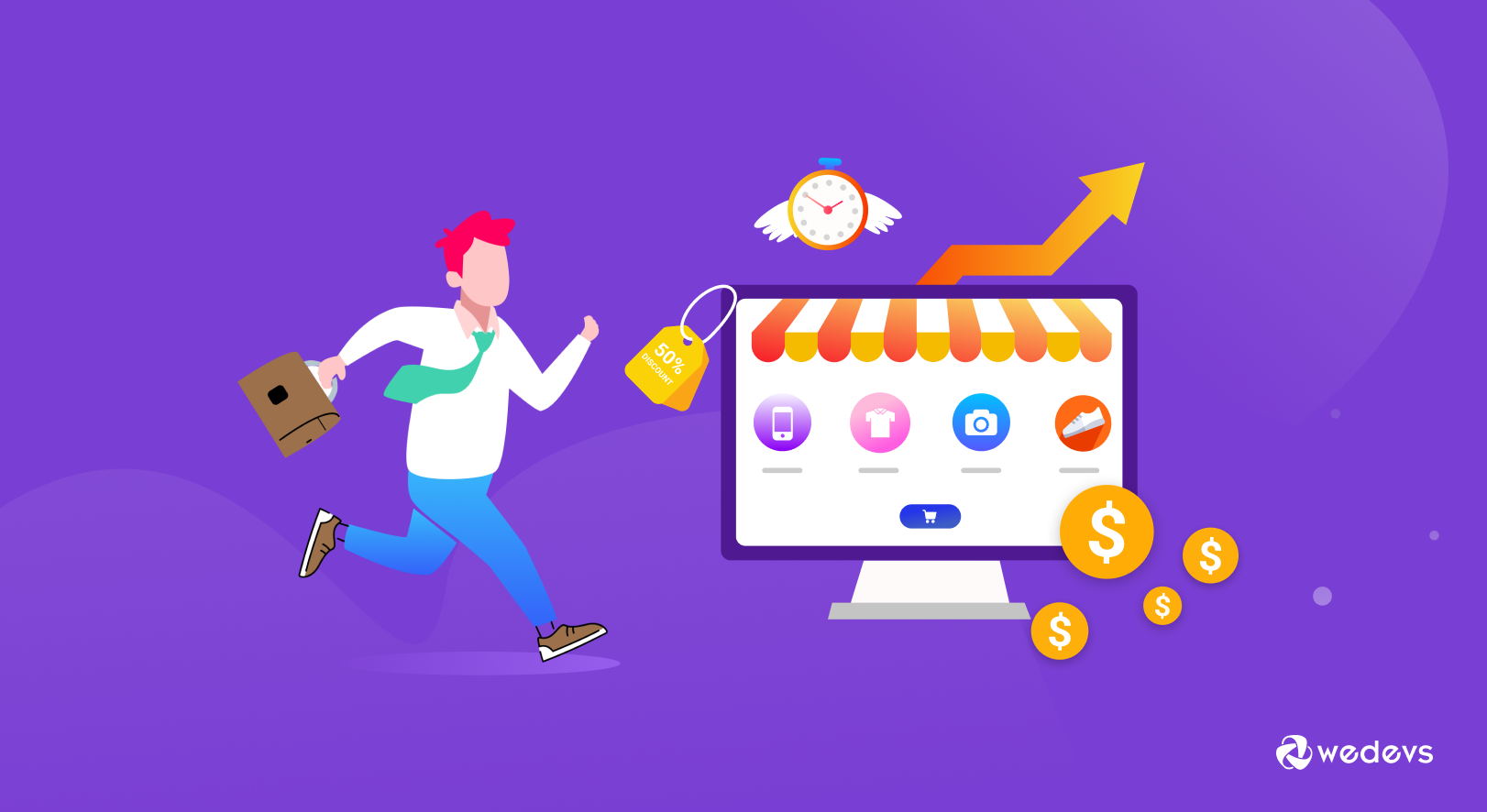 Many e-commerce sites find it difficult to create urgency for their products in order to fuel sales. By using certain techniques, however, this can be accomplished relatively easily.
One must know creating urgency is a strategy that can be used to increase sales for e-commerce sites. By adding a sense of urgency, customers are more likely to take action and make a purchase.
The online retail market is constantly growing, with no signs of slowing down. However, in order to stay ahead of the competition and increase sales, e-commerce sites need to keep creating a sense of urgency for their customers.
There are a few ways to create urgency, such as setting a time limit or creating a limited quantity on your eCommerce site.
More urgency triggering tactics include highlighting limited-time offers on emails or ad campaigns, emphasizing the importance of speedy delivery, and providing customers with up-to-date information on product availability. By using these and other techniques, e-commerce sites can create a sense of urgency that will fuel up the sales for sure.
Related: How to Create Urgency to Boost ECommerce Sales
7. Make the Most From FOMO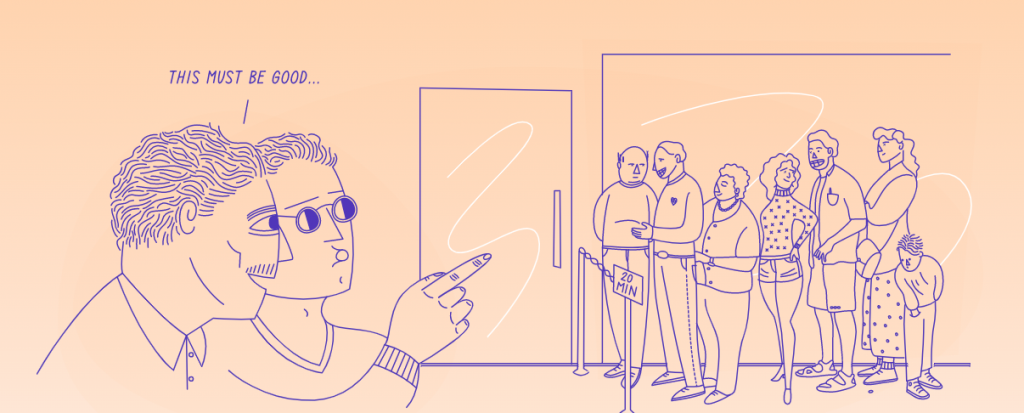 Fear of Missing Out, or FOMO, is a term used to describe the apprehension felt when an opportunity is not seized. For eCommerce sites, this feeling can be a powerful motivator to spur sales. If you're running an eCommerce site, it's important to make the most of FOMO – the fear of missing out.
As an eCommerce site owner you should know that it is a psychological phenomenon that when a person sees others buying a product, they feel they are missing out on something.
People buy things they don't need when they feel that they're missing out. And therefore FOMO is the reason behind many impulse purchases. So it is essential for you to capitalize on this psychology of your site visitors.
When it comes to eCommerce, there are a few ways to make the most from FOMO for your site too. A good way to make the most of FOMO is through email campaigns with limited-time offers.
You can also integrate discounts and sales to capitalize on the fear of missing out. Offering exclusive products, highlighting limited-time sales on web pages, and using urgency cues can all help create a sense of urgency and encourage customers to take action right away.
8. Retarget Customers With Lucrative Retargeting Ad Campaigns
Retargeting ads are a great way to keep reaching out to your company's target audience. You may have seen those ads on other websites for a product you just looked at on a different site. That's retargeting, and it can be a very effective way to increase sales of your online business. By creating retargeting ad campaigns, you can target customers who have already expressed an interest in your product and remind them of what they're missing.
The best part of these retargeting ads is that they can be displayed on other sites they visit. This kind of ad has the ability to capture those customers who visited your site before but didn't convert into paying customers before leaving.
This is to remind the visitor of their interest to purchase the product, possibly and hopefully converting them into a buyer this time! That is the ultimate goal for using retargeting ads; to expand sales by keeping the brand top of mind.
This design of growth hack is to monitor the behavior of Internet users by tracking their visits and collecting data about them in order to create personalized, customized ads for them which can then redirect them back to your web or mobile store, or show up as banner ads all over the internet.
Also Read: 10+ Retargeting Ads Best Practices for Your eCommerce Website
9. Instill Awesome Copies & Design With Engaging Exit Intent Pop-ups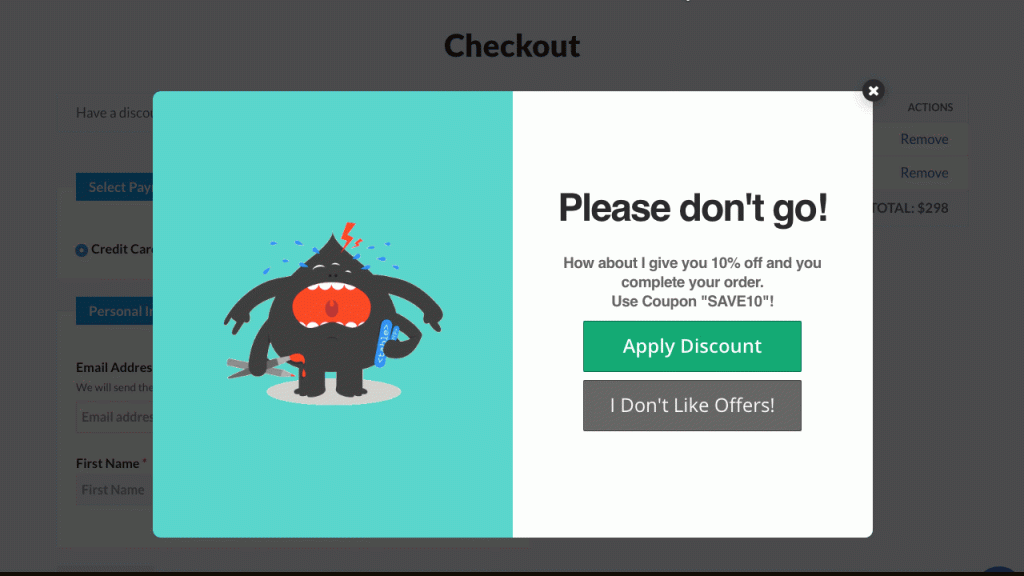 Exit-intent pop-ups are a great way to increase your e-commerce website's conversion rate. They are activated when a user moves their mouse towards the top or bottom of the screen, indicating that they are about to leave the page. This gives you a chance to offer them a discount or coupon in order to keep them on the page.
There's a neat trick about exit-intent pop-ups: they capture your visitors on your website who try to leave without buying anything. The main idea is to convince them not to go and offer them a discount on your products instead, or at least capture their email address so you can attempt to nurture them through your sales funnel.
Engaging copies and a lucrative design in Exit Intent Pop-ups can play a big role in converting a mere surfer of your website into paying customers. So make sure you put proper emphasis on these two key aspects of Exit Intent pop-ups before installing them on your e-commerce site.
10. Show the Visitors What Other Customers Are Shopping
If you're an online store owner, then you know that it's important to show what other customers are buying in your store. This can help encourage other customers to buy the same items.
You can even bring more traffic to your online store by showing what your loyal customers have been up to on your online shop. Highlighting these live interactions makes you come across as a more established brand because shoppers are able to see how effective and helpful your business really is.
In order to show such notifications of other customers' popular purchases from your e-commerce site, Fomo can be the ideal tool that you could use. With this software, it's easy to add notifications of live customer interactions, without any coding skills required. Integrating with the
11. Introduce Attractive Referral or Reward Program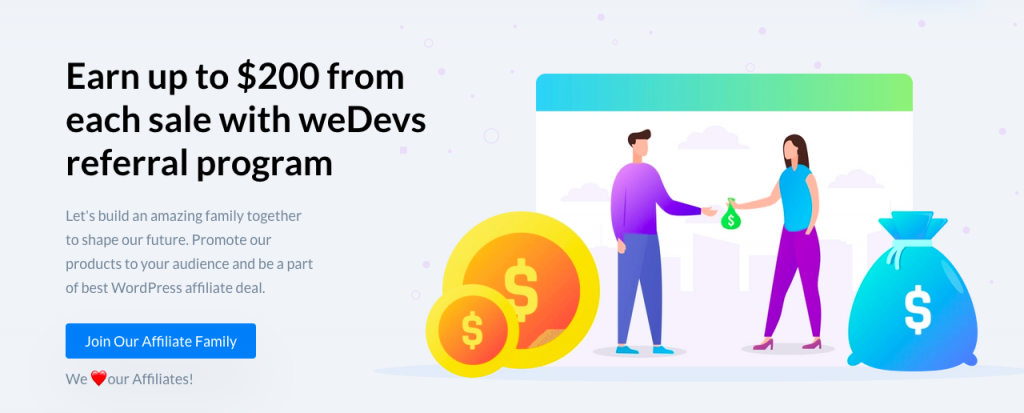 Giving customers an incentive to refer their friends to your e-commerce site is a great way to boost traffic and sales. By setting up a referral program, you can reward customers for spreading the word about your business.
Such quality referral programs can attract repeat customers. Their return purchases can generate additional revenue for your business, as well as more brand awareness for your storefront or products.
Launching a rewards program can boost your business in both big and small ways. You can always give customers additional opening offers as a reward for shopping with you – and you can always encourage this in a full swing.
But what´s most beneficial about such customer collaborations is that it gives store owners access to potential new clients which in turn can help them reduce their advertising costs or any other type of marketing strategy that might be too expensive for the small business at hand.
If you're looking to set up a referral program on your e-commerce site, there are a few things you need to keep in mind. First, make sure your program is easy to use and understand. Next, offer rewards that are attractive to your customers. Finally, promote your program extensively to encourage participation. This eventually will boost the sales of your products in your online store.
12. Do Not Shy Away to Cross-Sell & Up-Sell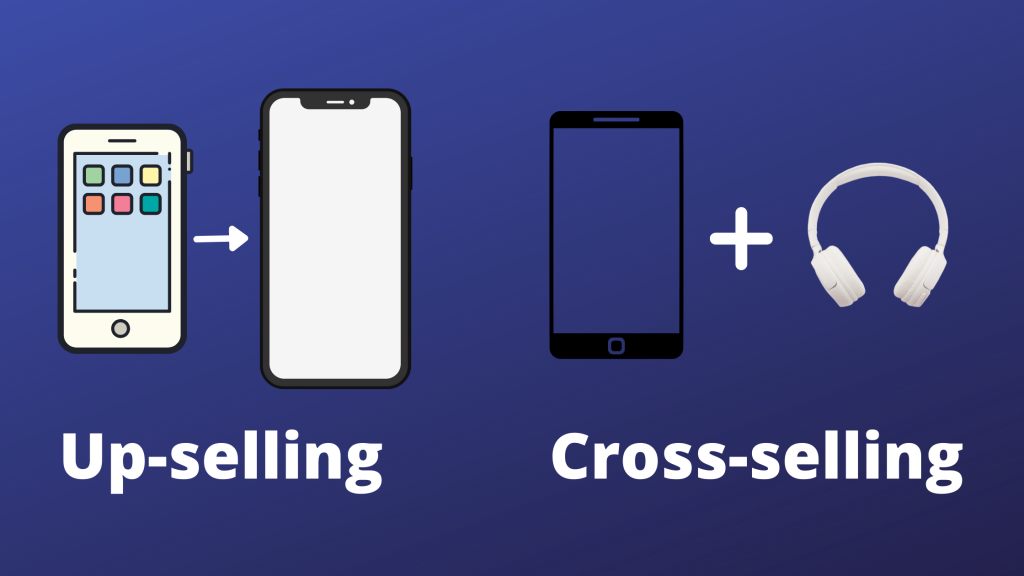 When it comes to increasing sales of your e-commerce store, one of the best ways to do so is through cross-selling and upselling. This involves recommending related or complementary products to customers who are already interested in what you have to offer.
If a customer is interested in your product, they're more likely to spend more on it. That might seem counterintuitive as one would think if they want to buy something they should also mind their pennies, but that doesn't mean people are not looking for ways to maximize their spending — especially if you can convince them of the tremendous benefits that could arise from buying more than what they originally planned.
Take this time to propose more options or increased amounts of product through timely cross-sell and upsell. Let them know how much better the experience will be for them, the business, and everyone involved through this.
This mostly means offering interconnected products to your customers and suggesting them at the right time. By doing this, you can increase your average order value, customer loyalty and boost your profits in the process much more than before.
13. Plan and Promote Regular Discount Campaigns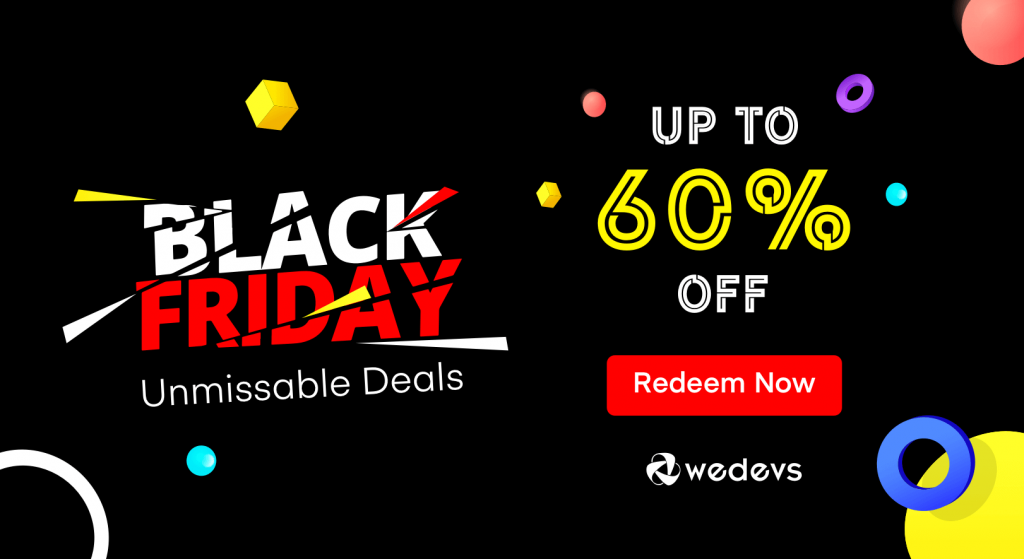 Discount campaigns are a great way to attract new customers and keep your current ones coming back. By launching and promoting regular discount campaigns, you can create a sense of urgency and encourage people to take advantage of your offers.
Nowadays most e-commerce sites and online businesses launch and promote regular discount campaigns in order to maintain a steady flow of customers. This helps to keep the business in the public eye while also providing an incentive for customers to return.
There are a few holidays as lucrative for businesses as Christmas and Black Friday when consumers are in the mood for spending and you may even have more opportunities to do so. This seasonal shopping frenzy kicks off around Black Friday and continues into Christmas. Your business should prepare itself to take advantage of the seasonal opportunities of holidays like these.
From its high traffic levels to sales promotions, it's important to use any opportunity available to formulate a community outreach strategy: what days will you launch products? Who should members of your team reach out to through social media? Is there anything special the public relations department can do during the holiday season? These are just some of the questions a company should ask itself when planning a festive and discount campaign.
14. Design Curated Homepage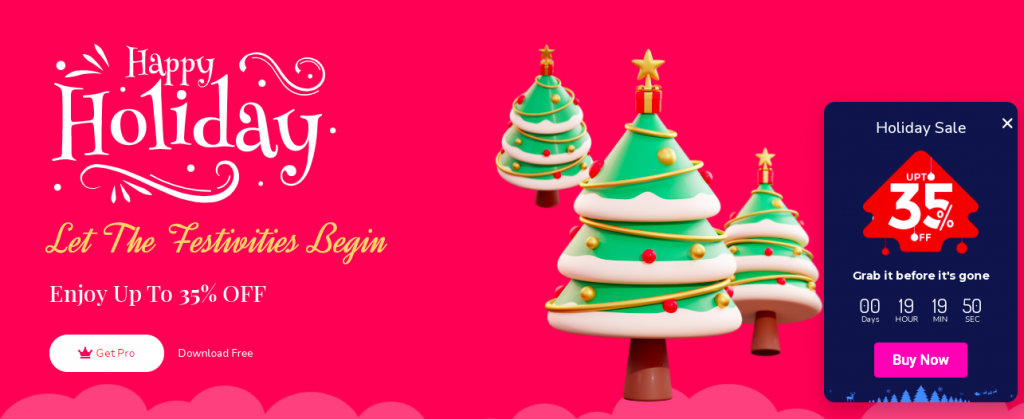 When a customer visits an e-commerce site, the homepage is the first thing they see. This makes it ever so essential to make sure that the homepage is personalized and relevant to the customer.
A recent study has shown that personalizing the homepage of an e-commerce site can lead to a boost in sales. Researchers found that displaying different products based on a customer's past purchases led to a 17% increase in sales. They also found that providing personalized recommendations led to a 9% increase in sales.
So, if you're looking to boost sales on your e-commerce site, personalizing the homepage is an effective way to do it. This basically means displaying products that are most relevant to each individual visitor, based on their past browsing history.
Nowadays, as shoppers become more accustomed to technology, they try to find ways to use it for all of their needs. They know what technology is capable of today, so they want more than just an online store — they want sellers to curate a shopping experience specifically tailored to individual needs and wants.
Personalizing your online store's homepage, or any other consumer-facing platform where they interact with your business such as social media marketing is the perfect way to show shoppers how much you value them as individuals who may not always be satisfied with standard offerings.
Now, there are a number of different personalization techniques that you can use, such as displaying recommended products, using pop-ups or banners to promote special offers, and showing customers what's new and popular.
Tailor the content and present it on the homepage for each customer. This can go a long way and greatly improve the user experience for all who shop there.
Related: Design Lucrative Website From Scratch Using Free Widgets of Happy Addons
15. Encourage Order Completion Incentivizing Customers on Checkout
It has been found that a certain percentage of customers will abandon their cart and won't complete their purchase if they are not incentivized to do so. To encourage customers to complete their orders, many online stores or eCommerce sites offer incentives such as discounts or free shipping.
As mentioned, in order to increase the likelihood of a sale being completed, some form of incentive may be offered to the customer. This can be in the form of a discount for completing the purchase, or a giveaway for those who spend a certain amount of money.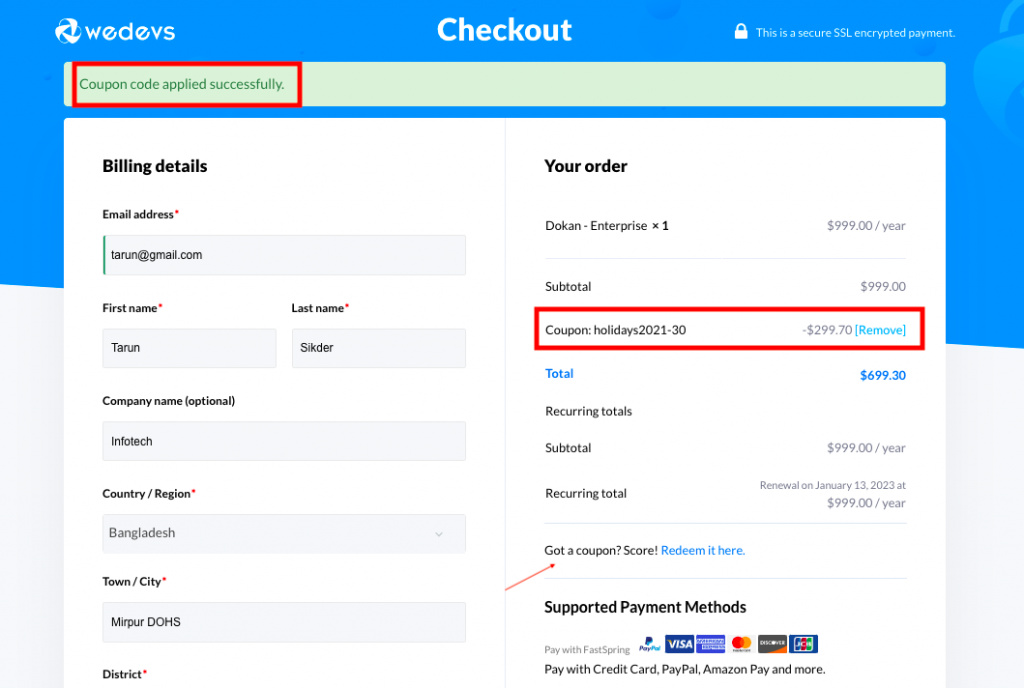 A simpler way to encourage shoppers to finish their order is by offering them coupons or surprising them with free shipping on the last page of checkout.
As your customers are already motivated with their discount and they're trying to complete their order by dang, forcing them to reach the very last step before entering their code makes it much more likely that they'll complete their order.
All you need to do is make sure to have a clear call to action ('CTA') that your customers can see on the final checkout page – like "Have you got a discount code?" or something along those lines – and then make sure to add it as an incentive for them in the form of a tickbox that needs to be clicked before they can submit their final checkout details. Simple!
Implement the Most Applicable Ecommerce Growth Hack Ideas to Improve Your Ecommerce Sales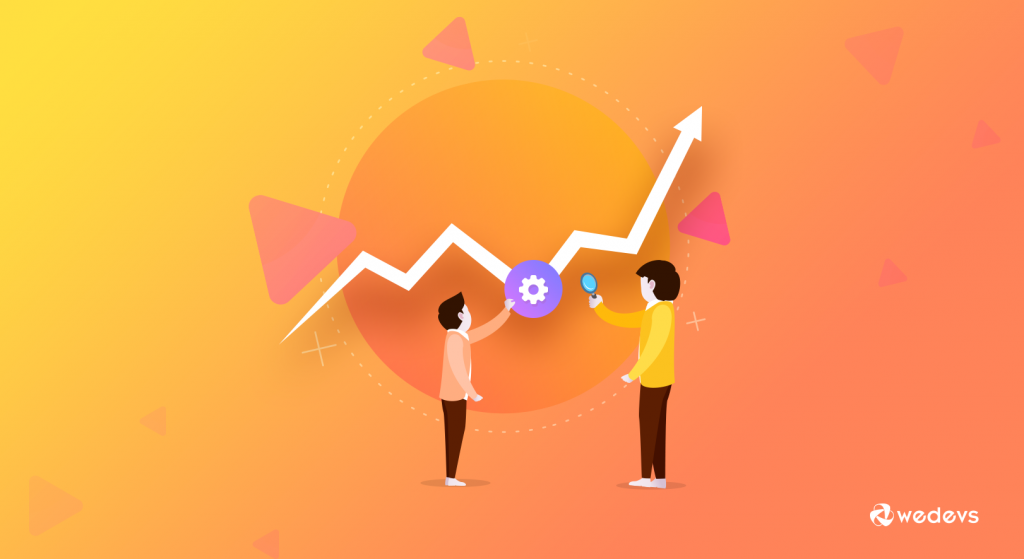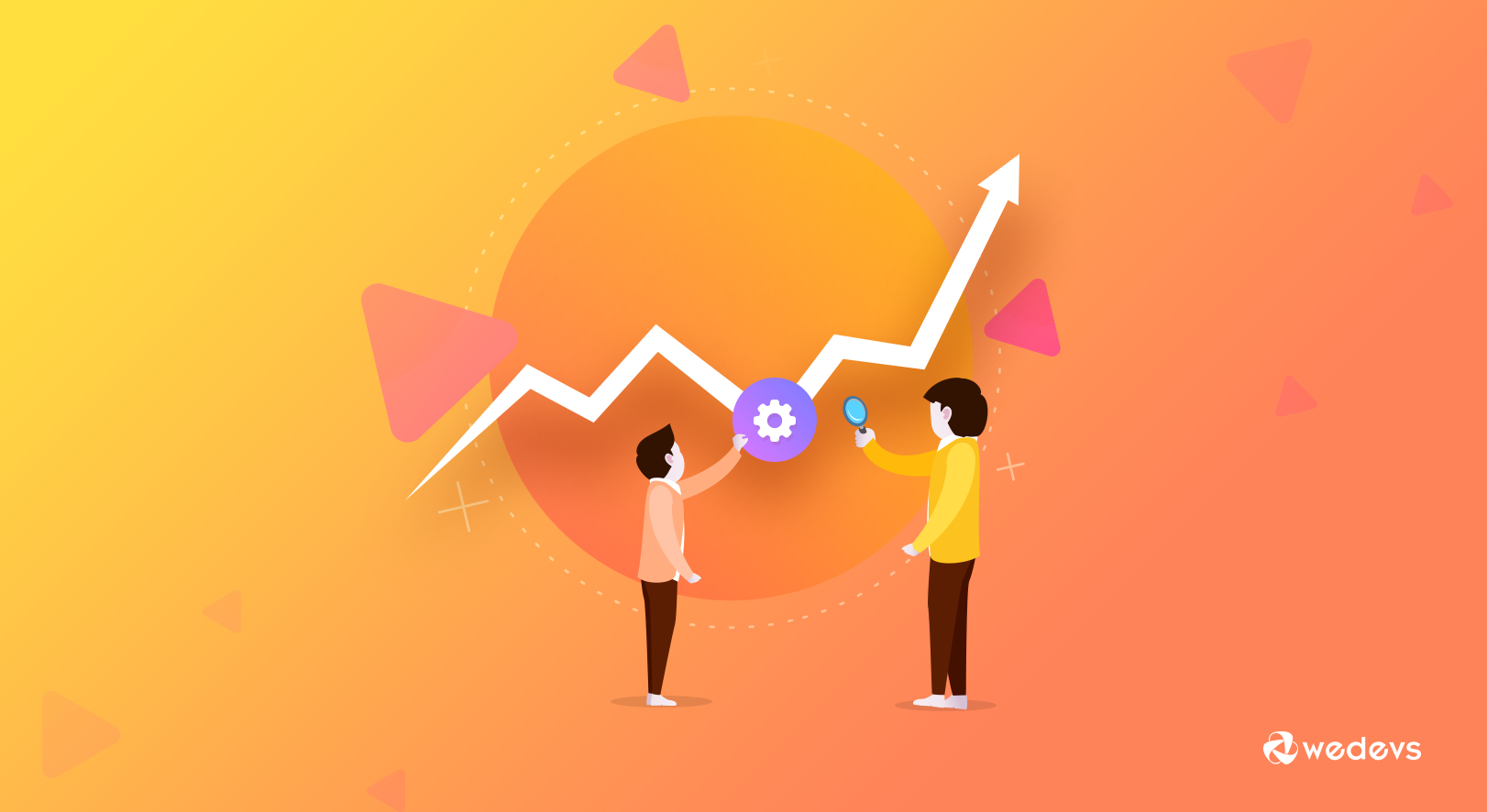 Nowadays technology has reached a point where almost all business growth is dependent on the internet. Even traditional brick-and-mortar businesses are now transitioning to e-commerce and e-sales. But if you are operating a business, you might have noticed that you are finding it difficult to get as much growth as you want.
That is when you can implement some of these applicable growth hack ideas shared above to improve your e-sales
It is no secret anymore that E-commerce is a billion-dollar industry and is growing rapidly each passing year. Every organization wants to build an online business for greater scalability, flexibility, and growth.
In order to thrive in this competitive market, e-commerce website owners need to get their act together. However, the traditional way of marketing is not useful in the virtual world. Growth hacks are being used by e-commerce business owners to promote their companies and boost sales.
There's a lot of talk about growth hacks, but few people actually implement them when it comes to their e-commerce business. In the past couple of years, we have seen an increase in the number of startups and businesses using the growth hacking marketing strategy to promote their products and services.
However, the majority of these businesses are unable to successfully implement these growth hacks. This is because they are not aware of the idea of growth hacking and the most applicable growth hack ideas to improve their e-sales.

Act Now to Boost Your E-sales Today!
Hope this blog has helped you understand the real concept of growth hacking and how to implement the most relevant growth hack strategies in eCommerce to improve your sales. They might not work for everyone and might even be a little old-school for some, but if you've tried everything else, these growth hack ideas for your e-commerce might just be the thing that helps you to increase your overall revenue.
What other inventive growth hacks have you applied to boost your eCommerce sales? Share your experience and ideas with us in the comment below.