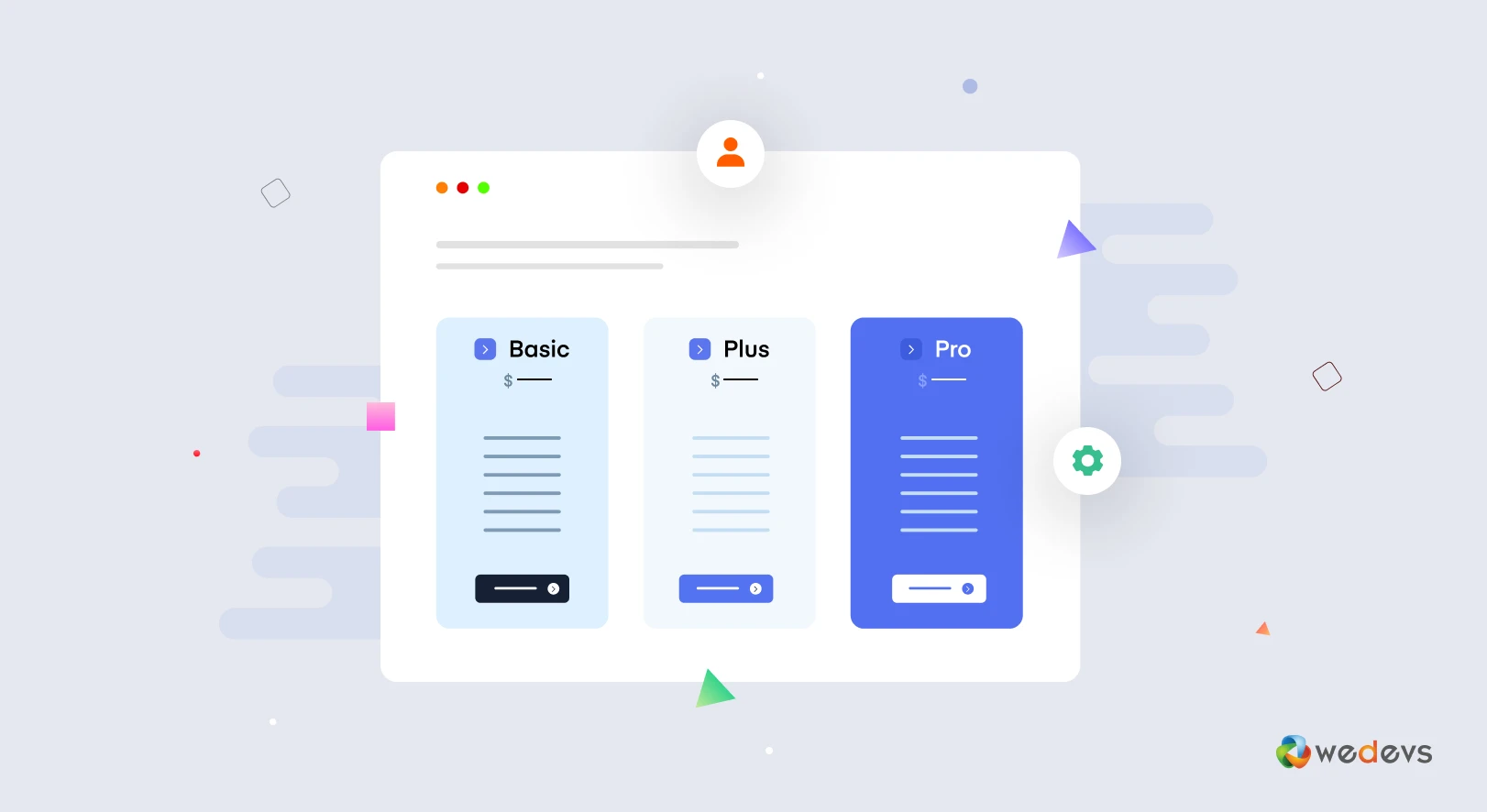 How to Set the Right Price for Your Membership Site
Ask any business, membership site owner, or entrepreneur what the most difficult part of their business is. You would be surprised to hear the answer. It's not coming up with business ideas or creating marketing strategies, most of them will tell you that determining the product pricing strategy is the biggest challenge they face.
Pricing strategy refers to the method companies use to price their products or services.
Although coming up with pricing strategies for product-based business is fairly simple. You can determine the pricing by adding manufacturing costs, shipping, or delivery costs. However, for other businesses like serviced-based or membership sites, pricing can be difficult. That is why today we are going to talk about the membership pricing strategy.
In today's article, we'll walk you through a step-by-step guide on how membership pricing strategy works and how to determine the perfect one. Grab your coffee and start taking notes.
Pre Considerations to Membership Pricing Strategy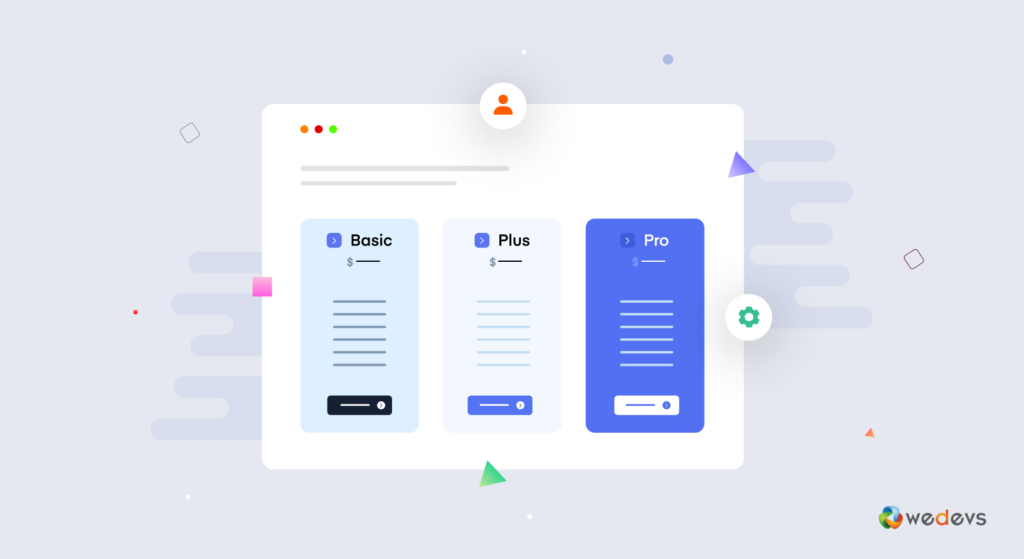 Membership pricing is a subscription-based pricing model where customers pay on a regular basis for a service or a product.
Membership sites, like most digital products, are profitable if you have the right pricing. In order to make your site profitable, you will need to cover-
Your software or development expenses
Operating expenses like office rent and equipment
Your time: the hours you work on the site are valuable and should be accounted for.
There is a great deal of thought that goes into customers' minds when they decide to subscribe to a membership site. They compare various membership sites side by side and choose the one that provides the most value for money.
That is why getting the membership pricing strategy right is very crucial in acquiring more members. Your pricing needs to do these 3 things:
Reflect on your overall brand.
Align with the industry you're in.
Resonate with the customer base you're targeting.
If you can get these right then you will hit the ball out of the park with your subscription pricing.
3 Popular Membership Pricing Models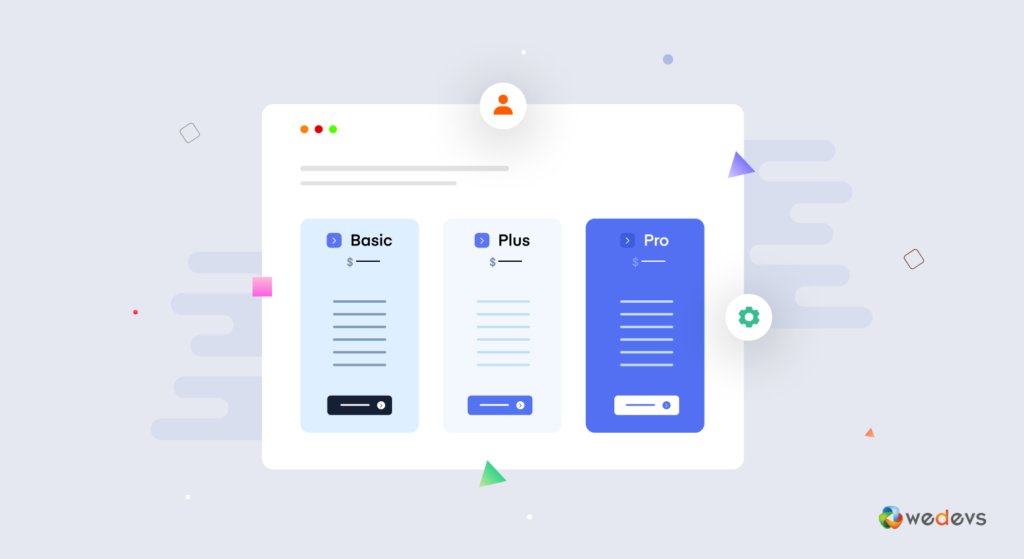 First and foremost you need to choose your membership pricing model. You have to decide whether the solution you created requires a one-time payment, a recurring payment (customers have to pay a fee on a monthly/weekly/yearly basis), or a combination of both.
We are going to discuss the different membership pricing models so you can get a clear idea of what to choose.
1. Flat Rate Membership Model
In this pricing model, you are giving members unlimited access to your content for a single recurring fee. The main benefit of this pricing model is, that it is simple, straightforward, and very easy to understand. Because everyone is paying the same amount and getting the same benefits.
You have heard of the popular streaming site Netflix, right? They are the perfect example of a flat-rate pricing model. For a monthly recurring fee, everyone can view the contents of their library.

Also, you can offer quarterly, bi-annual, and annual subscription packages, each of which is sold at its own flat rates. This will generate more revenue while also increasing the customer lifetime value.
2. Tiered Membership Model
The second option is the tiered membership pricing model.
In this pricing model, you will sell access to different membership plans at various pricing tiers. The more expensive the plan, the higher the access.
With this plan, customers get to choose the plan they want to subscribe to. It also helps to reach a wider range of customers.
You can follow Spotify, a music streaming site, on how to create a tiered membership pricing strategy.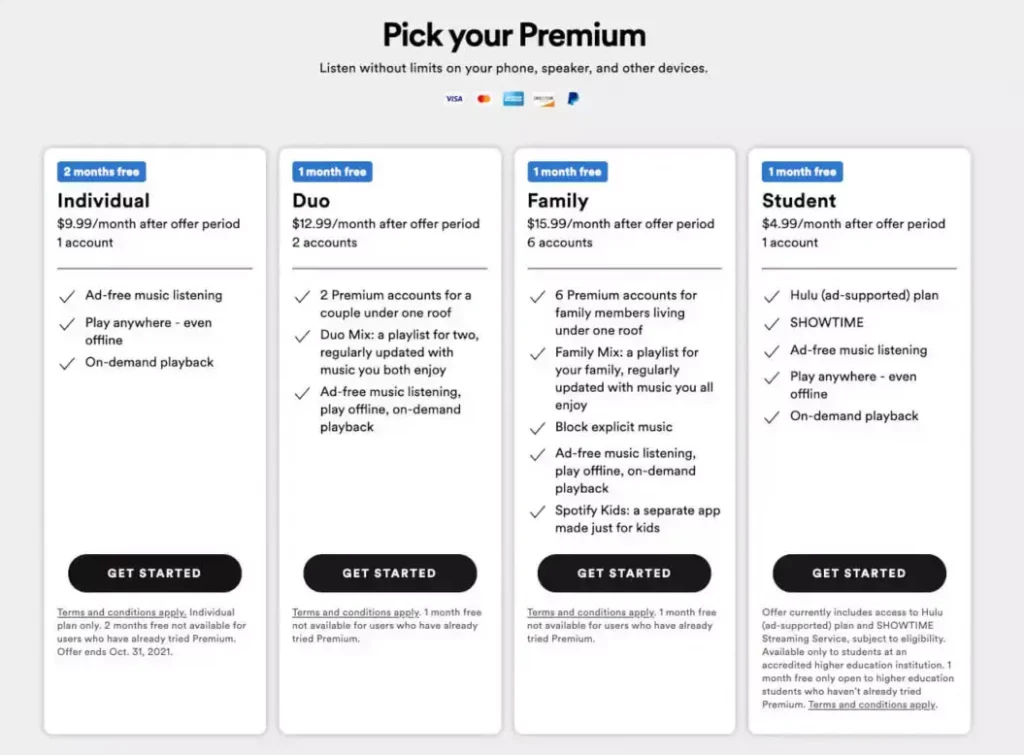 You will be surprised to hear that there are real psychological benefits to using this multi-tiered option. It can increase conversions and result in more happy customers.
When presented with 3 options – a low-, middle-, and high-priced one – 85% of people choose the middle-priced one because it gives the impression of quality and value!
When you remove the "yes or no" choice, you open customers up to exploring their options. And, by framing a core offer with a more expensive option you can make a price seem more valuable and increase your conversion rates.
3. Hybrid Membership Model
This is a combination of both flat-rate and tiered membership pricing models. Not only this model will bring you more money but also generate revenue from the recurring payments.
Amazon Prime Video is a great example of a hybrid membership model.
Video-only subscribers pay $8.99 a month for access to a full video library, including a variety of popular movies and TV shows. It also gives all customers the option to rent or buy premium add-on channels, new release movies, and more, for an additional fee.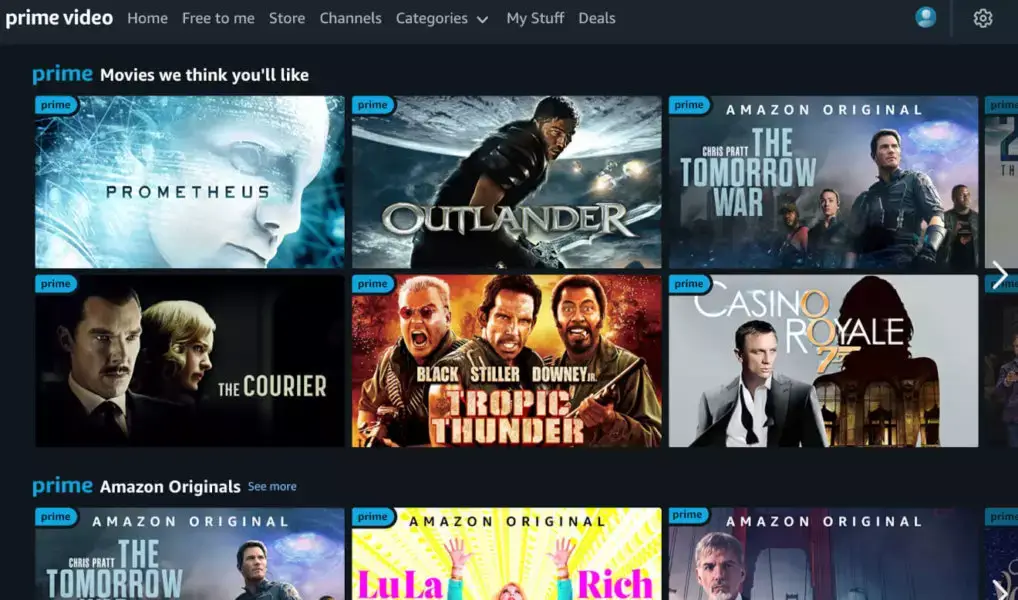 This will cater to both long-term and short-term customers. But you need to market both of these pans equally in order for customers to understand their values.
So choose your membership pricing model wisely.
After choosing your pricing model, the next part of your membership pricing strategy is to set the pricing. Let's see how to do that-
Read: Best Membership Site Ideas For Successful Business in 2022
5 Steps to Set a Perfect Membership Pricing Strategy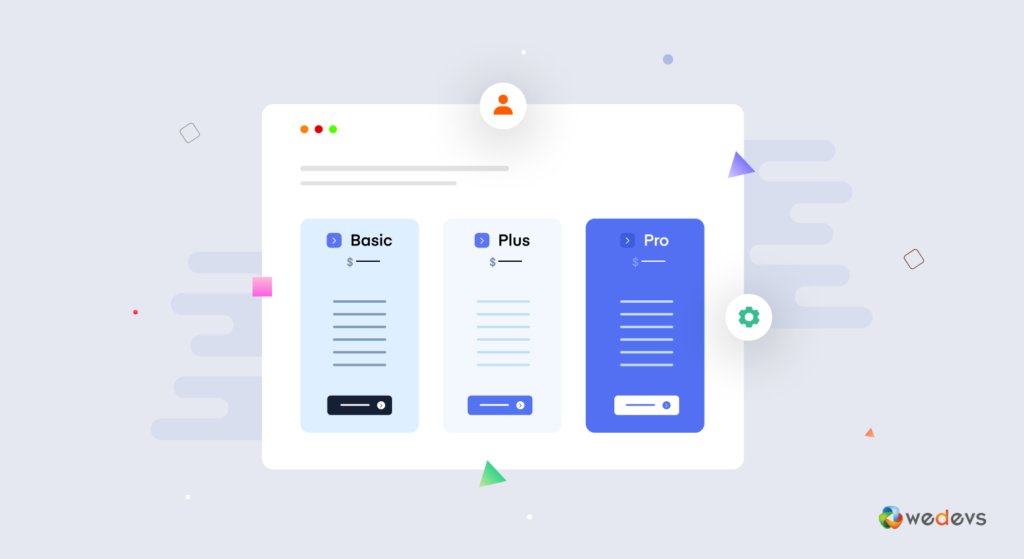 Here are the steps you need to follow to create a membership/subscription pricing strategy-
Conduct Broad Market Analysis & Competitor Research
Set Effective Revenue Targets for Profitable Growth
Evaluate Factors for Constructive Cost Estimation
Understand Your Target Audience's Needs
Determine Your Pricing Sweet Spot
1. Conduct Broad Market Analysis & Competitor Research
You need to start the price-setting process by conducting thorough market research and checking out the competitors.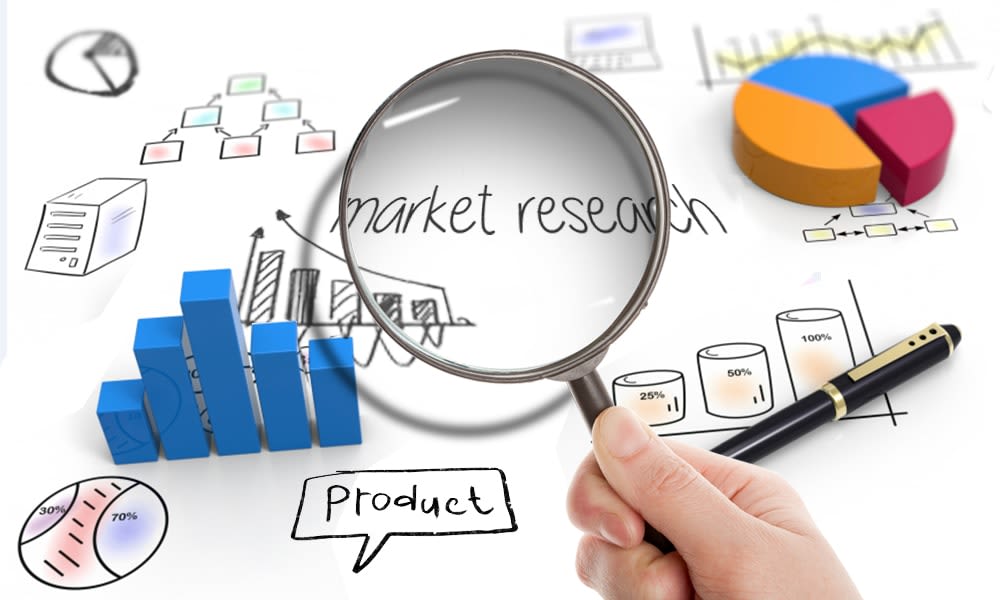 You need to choose a competitor from your niche or closer to your niche. Then you need to ask yourself these questions,
What is my competitor's offering, what are their marketing plans, and how much are they charging for their services?
What is the average cost of similar services in my niche?
That doesn't mean you need to offer a lower price than your competitors. You need to offer a price that is competitive and also provides more value. Also, the pricing needs to generate your target revenue. That brings us to our next topic,
2. Set Effective Revenue Targets for Profitable Growth
You have got a slight idea of what you should charge for your membership services, now you need to figure out how much money you want to make. That means you need to set your revenue target.
At first, you need to keep in mind the competitor's price and the average cost of your niche. You also need to factor in your costs (more on that later) and the number of customers you are going to acquire.
For a larger audience, you can set low prices
For a selected audience or smaller niche, you can set higher prices.
All in all, you can A/B test on different revenue scenarios,
number of subscribers
price charged per subscriber.
3. Evaluate Factors for Constructive Cost Estimation
Next, you need to figure out how much it costs to launch and run your website. You will get the minimum amount you need to keep the business running. And you must factor in your overall cost in the revenue goal.
To determine your costs, evaluate factors like:
The monthly cost of your website
Your "hourly rate" for the time you spend creating your video subscription content.
Customer acquisition costs.
Money spent on business tools.
you can find out what your profit will be using the equation below:
Monthly Revenue Goal – Estimated Monthly Cost = Monthly Profit
Make sure your revenue exceeds your costs so you can turn a profit.
4. Understand Your Target Audience's Needs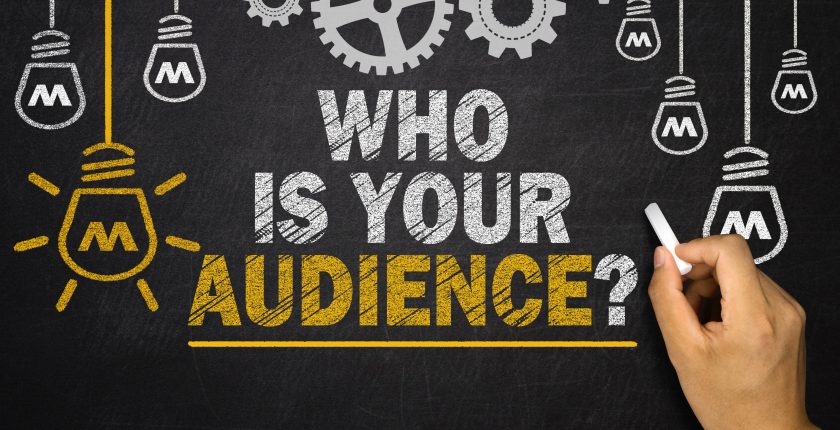 Now you need to research your target audience too. It is very crucial to create a buyer persona in order to plan your membership pricing strategy. From your research, you need to find out-
The average age and demographic of your target audience.
What other services do they subscribe to
What do they like and dislike about these services
The value that they're willing to pay extra for.
Don't sell yourself short. Remember you are not only selling a service, you are selling skills, convenience, and a way of life.
Figure out what your customers need from you and you can determine what amount they are willing to pay.
5. Determine Your Pricing Sweet Spot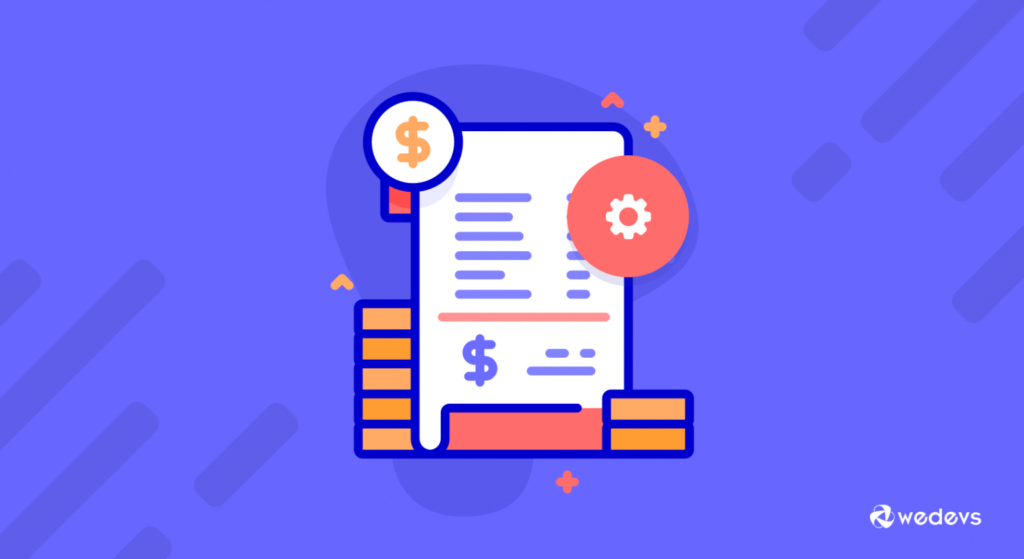 It is time to put it all together to find your pricing sweet spot. You-
Know your competitors
Set your target revenue
Know the costs of running the business
Selected target audience
Now use these factors to zero in on your membership pricing point.
If you have a revenue goal and subscription price, you can see how many subscribers you'll need to reach that using this equation:
Monthly Revenue Goal / Monthly Subscription Price = Number of Customers Needed per Month
If you know the numbers of subscribers you'll get and have a revenue goal, you can see what your subscription price will be (and if it fits industry standards) using this equation:
Monthly Revenue Goal / Estimated Number of Customers per Month = Monthly Subscription Price
By following this membership pricing strategy, you can create the perfect pricing for your membership site.
Things to Avoid When Setting Your Membership Site Prices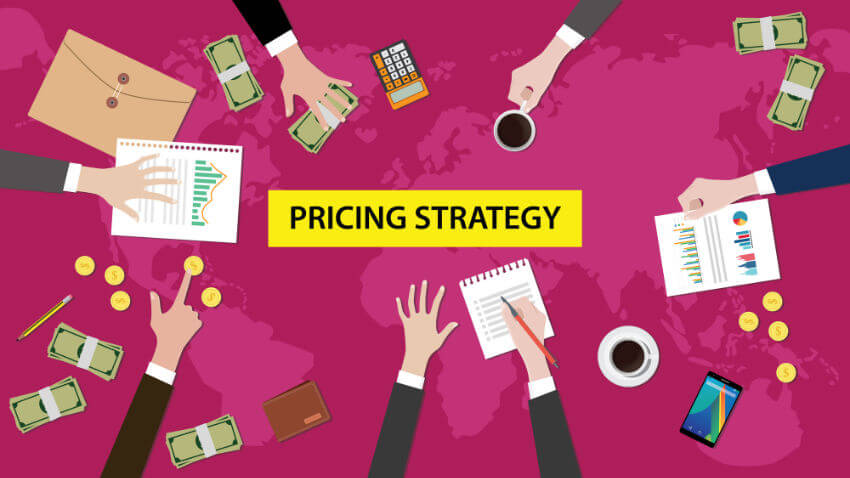 While following the subscription pricing strategy, you need to keep in mind a few things.
Don't determine your price exclusively on revenue goals
Don't ignore your variables and fixed costs
Avoid running your research on a small group of people
Don't make your pricing complicated.
Pricing is an art, not a science. If you have the right team and marketing budget, then you can sell membership sites with high pricing. However, under-investment in marketing and poor sales process can limit the growth of a well-priced membership site.
You have to be very careful before launching your site.
Bonus: WP User Frontend Pro Can Help to Create and Manage Your Membership Business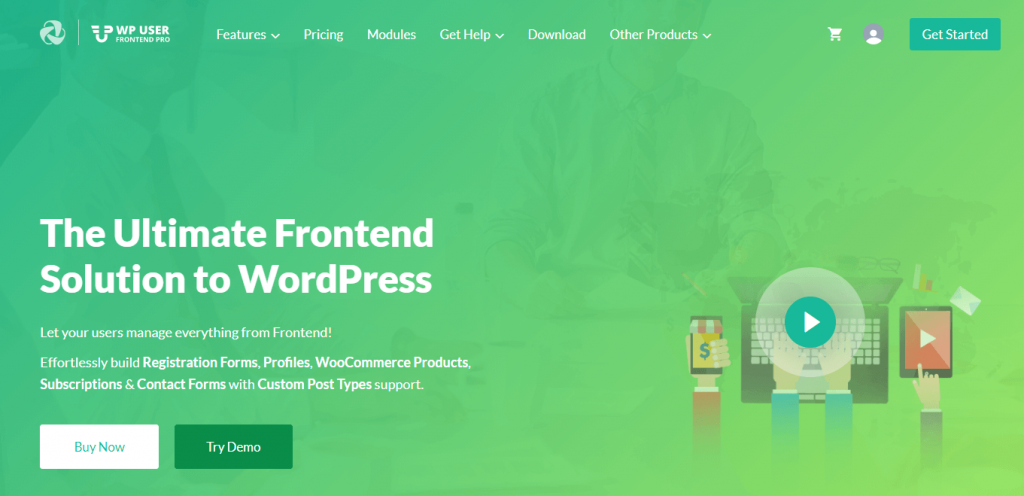 After reading the article, you must be thinking that you want to create your own membership site right?
Good news for you. You can easily create a Subscription/Membership site using WordPress. More specifically saying you can create a Subscription/Membership site using WP User Frontend. This plugin is one of the best membership plugins in WordPress. With 30000+ active installations, it has all the features and modules to create a subscription-based membership site in no time.
Read: How to create a membership website using WP User Frontend.
It has features that will help you in running your membership site with ease-
Guest post subscription

Restricted roles for login/registration
Partial content restriction feature available
Multistep forms to authenticate subscribers
Integration with Advanced Custom Field and WooCommerce
FAQs About Membership Pricing Strategy
What are the 3 major pricing strategies?
The three major and most common pricing strategies:
1. Cost-Based Pricing.
2. Value-Based Pricing.
3. Competition-Based Pricing.
What is a pricing matrix?
A pricing matrix is where you define your costs, features, and what differentiates your product tiers from others.
What is cost-based pricing?
Cost-based pricing is a pricing method that is based on the cost of production, manufacturing, and distribution of a product.
What are the methods of pricing?
1. Penetration pricing
2. Skimming pricing
3. High-low pricing
4. Premium pricing
5. Psychological pricing
6. Bundle pricing
7. Competitive pricing
8. Cost-plus pricing
How do different pricing strategies impact the consumer's purchase behavior?
If the price of a particular item rises, most consumers will substitute the item with other cheaper and more acceptable choices. People tend to purchase goods or services with lower price increases so as to maximize the level of enjoyment that can be attained within the same or a smaller budget.
Develop the Perfect Membership Pricing Strategy & Get Ahead of Your Competitors
Coming up with the right pricing for any product is always a tough task. Getting the pricing right can break or make your business. However, if you follow the right method, then you can come up with the pricing that will get you to the top.
Maintaining a membership site is not easy. You need to provide quality content and provide regular service to your subscribers. If you need to worry about the pricing as well then it will hamper your other tasks.
So follow our guide and get your membership pricing strategy right. If you have any kind of confusion, do let us know.
And share the post to let others know about the steps as well.