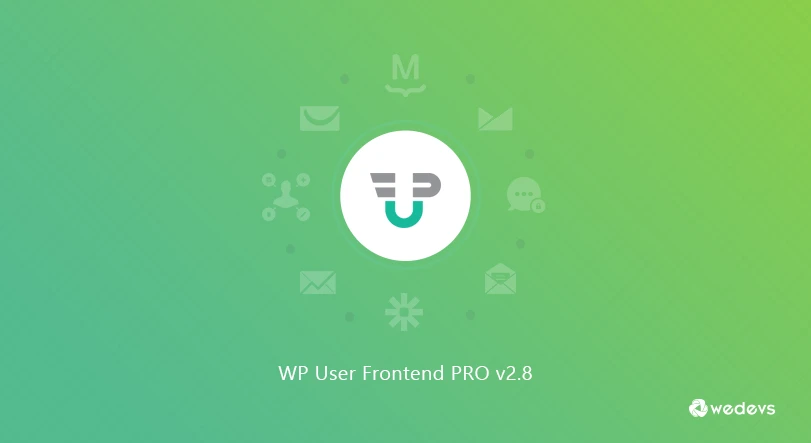 Make WordPress Even More Powerful with WP User Frontend Pro v2.8
There's hardly any WordPress admin who doesn't want to let their users register easily and have their own frontend profiles. Besides that, if there is the opportunity of allowing users to post directly from frontend, then it's a massive bonus.
WP User Frontend Pro is an all-in-one frontend plugin for WordPress that helps you to provide such facilities. Besides that, you get features like content & menu restriction, subscriptions, payment and many more. You can easily turn your site into a membership, content submission, event registration site within minutes.
Today, on 19th February 2018, we are releasing the latest version of WP User Frontend Pro (v2.8). With this update, you will be getting amazing features that would make WordPress more powerful for you.
If you are an existing user of either Personal, Professional or Business package of WP User Frontend Pro, we have exciting things (FREE Premium Modules) waiting for you. Everyone gets something new and exciting!
Without further ado, let's find out what you will be getting and how they would help.
Whats New in WP User Frontend v2.8
Continuous update on the basis of user feedback is one of the most significant aspects that differentiates WPUF from other plugins. Our developers are very generous towards the users and always keep tabs on what they are actually looking into our solution. If you have any feature suggestion or want something else, you can always contact our support team.
Here is a sneak peak of the features that you will get with the latest v2.8 of WP User Frontend Pro.
Themes for Your Form Layout
Now, you can create more appealing registration forms with different color schemes. Currently, we have added the Dark and Light color scheme to make your posts more appealing.
From your form editor page, you can navigate to the settings and find the display settings tab. From there you can select the form style you want and also change the label position.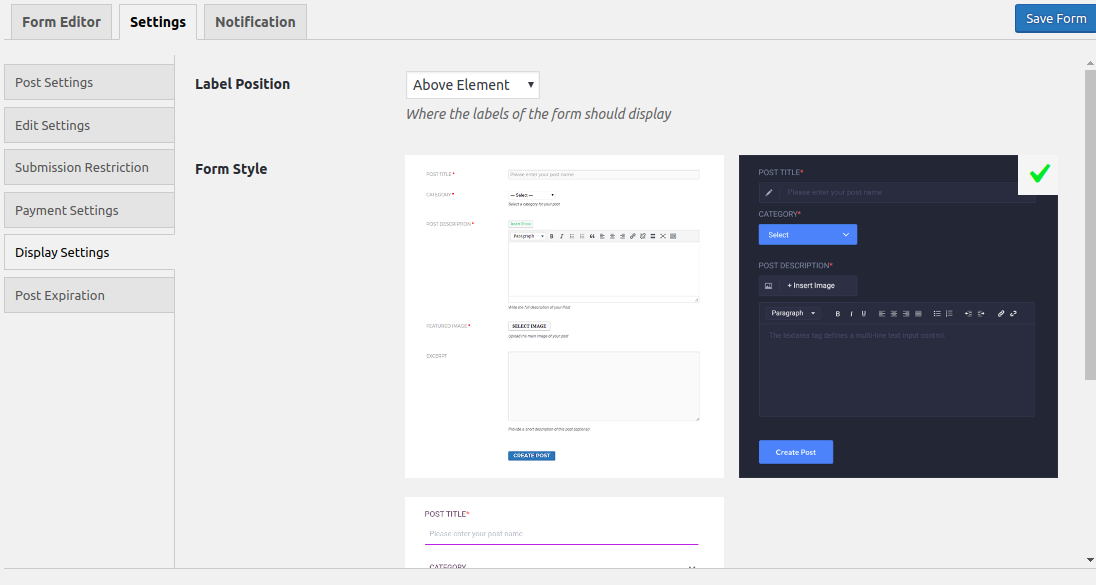 After setting up your form theme, the form looks like this on the frontend.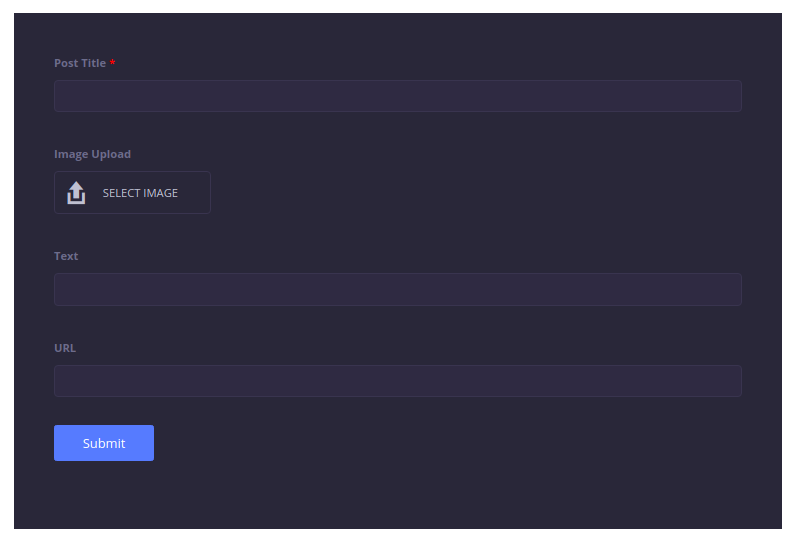 User Admin Approval
As a website admin, sometimes it becomes difficult to protect the site from spam registration. However, if you can approve or deny user registrations, it is possible to effectively prevent spammers. Keeping that in mind, WPUF now has an Admin Registration Approval System that allows you to easily allow or deny when a user registers on your site. From the user listing page, you will also find a new column showing the user status as either pending, approved or denied.
Read the full documentation of this feature from here.
Subscription Expire Notification
Subscription is one of the most popular features of WP User Frontend Pro. To make this feature more useful, we have added subscription expire notification. This new feature allows you to add new notification for subscription expiration. This means, when a subscription expires, your users will get a notification email. You can even customize this email the way you want. Neat, right?
Read the full documentation of this feature from here.
Other Improvements
Apart from these three useful features. This update brings a lot of improvements and bug fixes. We have improved the Invisible Captcha. Also, the Google map now supports auto-completion for the address that you select on the forms!
WP User Frontend Pro v2.8 Brings Powerful New Modules
Now, comes the best part.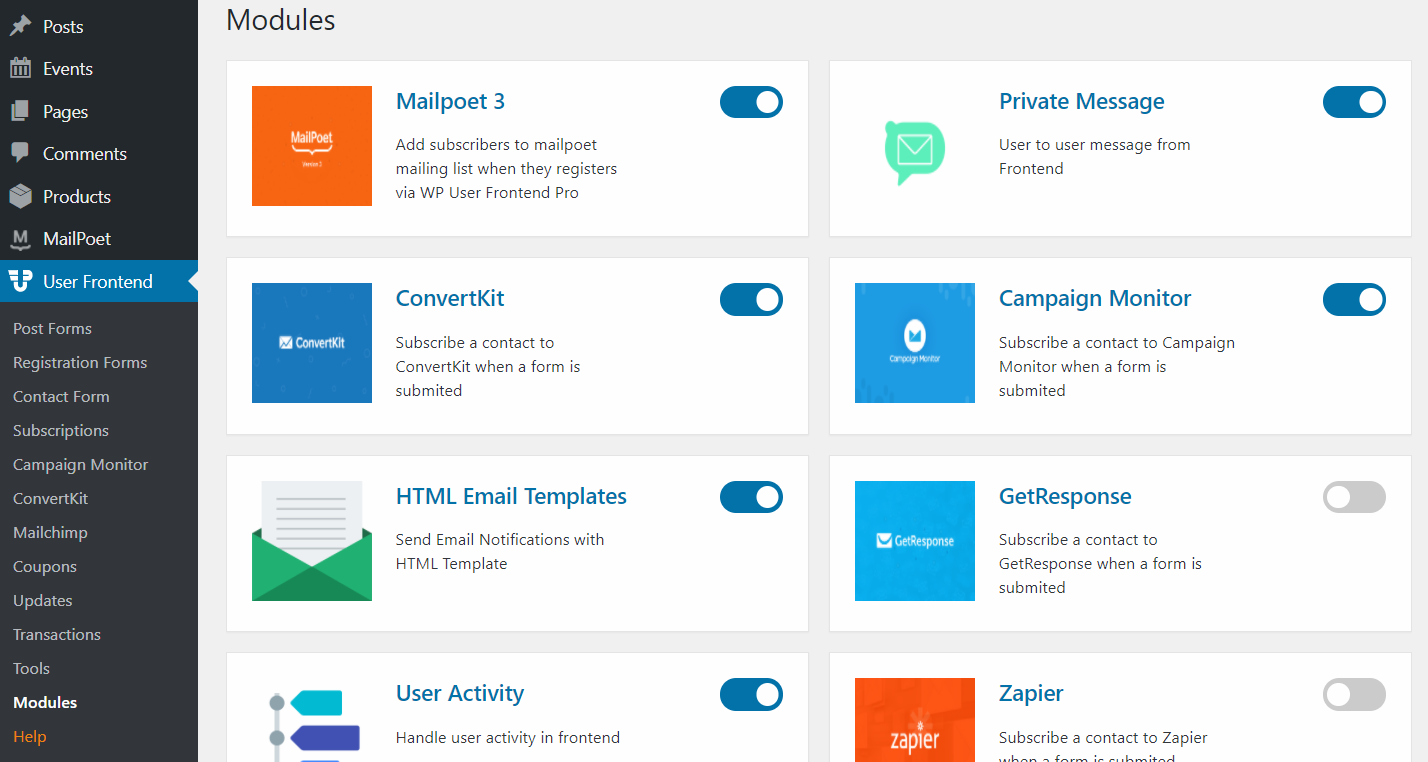 As we have mentioned earlier that existing premium modules are waiting for everyone. We have decided to give everyone a fair share of modules with this new update. Here are the exciting new modules that we will be introducing with this new update v2.8.0.
FREE Modules Personal Package Users
We have introduced eight (8) new premium modules with this new version of WP User Frontend Pro. They are either very useful integrations or handy features that can aid you in the long run.
For our Personal package users, we have decided to give MailPoet integration for FREE. This premium module allows you to add your newly registered users as MailPoet subscribers. This becomes very handy if you are using MailPoet as your email marketing solution. Now, you can add email subscribers more easily and continue with your email marketing campaigns without manually uploading the user list of your WordPress site.
To learn more, you can read the docs.
Professional Package Made More Powerful
Good News, Professional Package users!
You are getting the following 5 new premium modules with this update.
Frontend Comments Manager
Now, you can let your authors manage the comments of their posts directly from the frontend. The Frontend Comments Manager module was previously in the Business Package of WP User Frontend Pro. This time around, we are making it available for Professional users.
MailPoet 3
MailPoet 3 is the latest edition of MailPoet Email Marketing solution. Now, you can integrate WP User Frontend Pro with MailPoet 3 using this module. Just update your plugin and activate the MailPoet 3 from the modules page. To Learn more, read the detailed documentation.
Campaign Monitor
It is one of the most popular email marketing tools out there. You can easily integrate WPUF with Campaign Monitor using this powerful module. You have to activate it and configure the setting using the API key. Simply enable campaign monitor inside the form and all the email entries of that form will be directly added to the campaign monitor email list.
HTML Email Templates
The HTML Email Templates module allows you to design your WPUF-generated automated emails the way you desire. Admins can customize emails sent to newly registered users when they are approved, pending, or denied. Admins can also customize confirmation and reset password emails with this feature. After activating the module, you will get three additional options in the Emails settings menu. You can customize your emails from there.
To learn more, you can read the docs.
The Ultimate Frontend Solution for Business Packages
The Business users always get everything. You will get everything that's in the Personal and Professional package along with the following exclusive new modules.
ConvertKit
Being one of the largest and popular email campaign tools, ConvertKit offers amazing features for professional bloggers. If you are using ConvertKit as your email marketing solution, good news for you!
Now, you can easily integrate WP User Frontend Pro with ConvertKit and allow your newly registered users as email subscribers. Using this module you can automate the process and get relief from manual contact importing.
To learn more, you can read the docs.
Zapier
Zapier lets you connect a host of web apps so you can simultaneously manage multiple tasks in an automated and productive way. With Zapier module for WPUF, easily subscriber a contact to Zapier when a form is submitted through User Frontend. Now, you can use this popular productivity solution with your registration forms and enrich your contact list.
To learn more, you can read the docs.
Private Messaging
Using the awesome premium module, you can send private messages to any of your registered users directly from the front end. After activating this module, you will find this feature on the frontend profile page. From there, you can easily send private messages whenever you want.
To learn more, you can read the docs.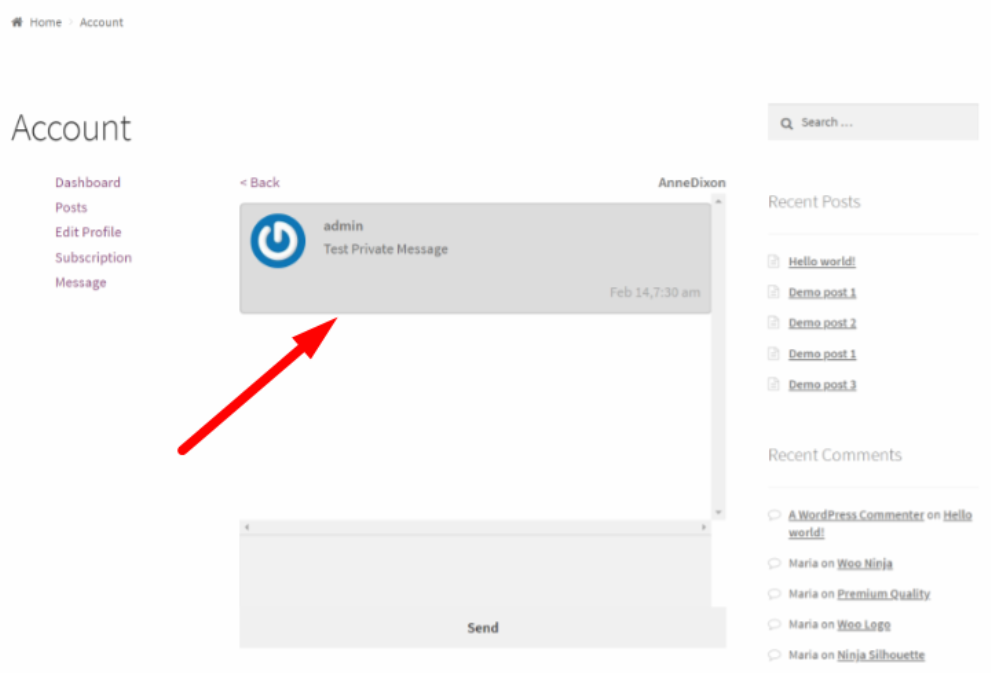 User Activity
This new module extends the features of the User Directory module. When you activate this module, you can track the activity of your users. Basically, this premium module allows you to view registered user activity from the front end.
To learn more, you can read the docs.
Wrapping Up
This new update brings many useful features, integrations, and premium modules that will fulfill many of your frontend needs. Besides that, you can now perform email marketing in a better way with an enriched contact list. Because WP User Frontend Pro v2.8 is offering integration with most of the popular email marketing solutions around the world.
This is a big opportunity for you, so update your copy of WP User Frontend now and avail all these new features to make WordPress powerful for you.