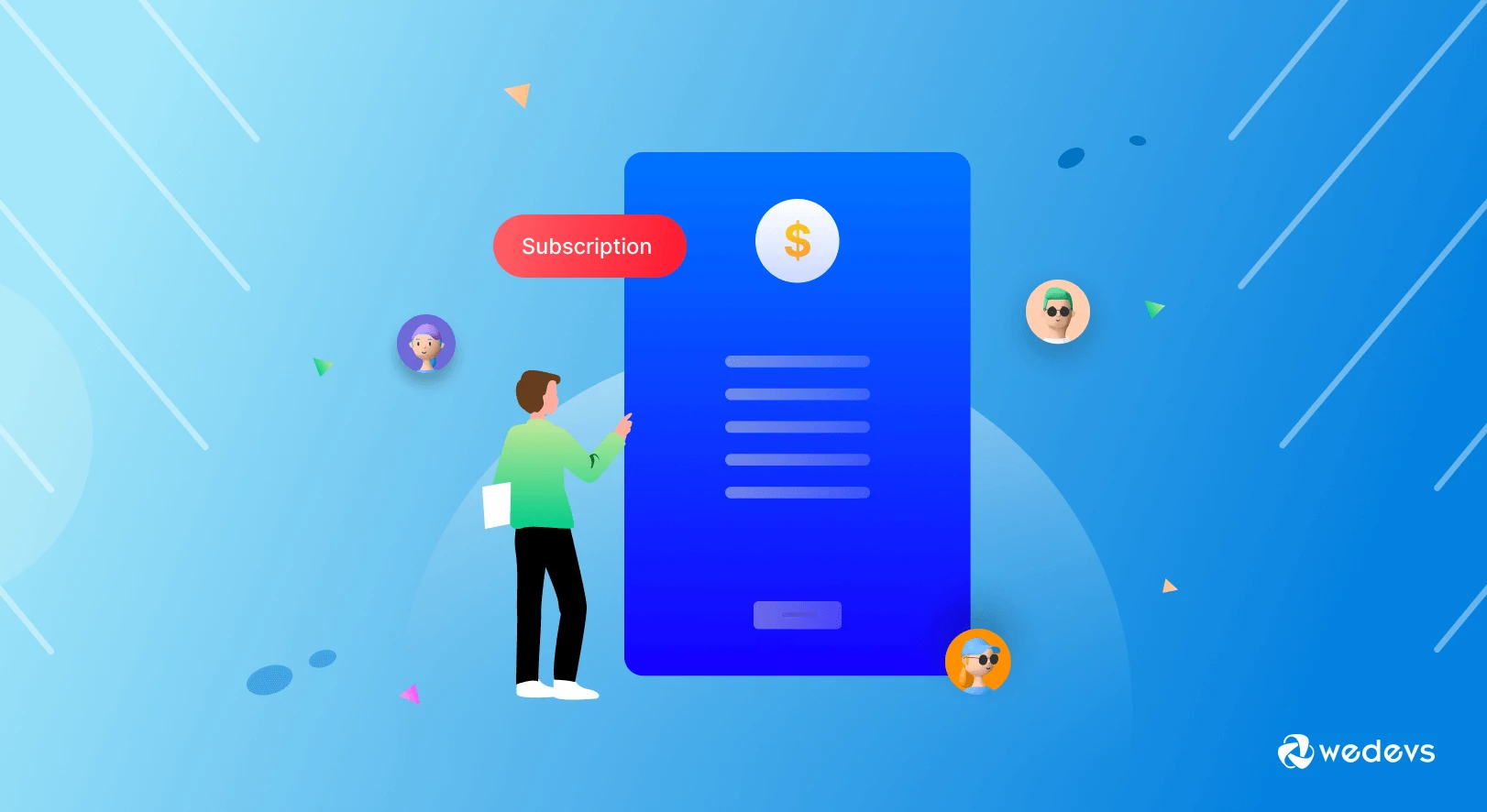 How to Start a Subscription Business in WordPress
Subscription business models bring a revolution in the industry and open the door to huge opportunities. From monthly pet food deliveries to movie streaming sites, now you can find subscription services everywhere. According to the SEI report, subscription businesses have consistently grown 5-8x faster than traditional businesses.
In the USA, 69% of households now subscribe to one or more video streaming services. And 75% of international adults predict that people will have less physical staff and own more subscriptions in the future.
Subscription is a recurring revenue model where customers use your product or service and pay a weekly, monthly, or yearly fee. They can renew the service when they want to.
If you intend to open a subscription service in your preferred niche, this is high time to dive. Today in this blog, we will discuss how to start a subscription business from scratch within just 3 steps.
Without further ado, let's explore together-
What is a Subscription Business Model and How It Works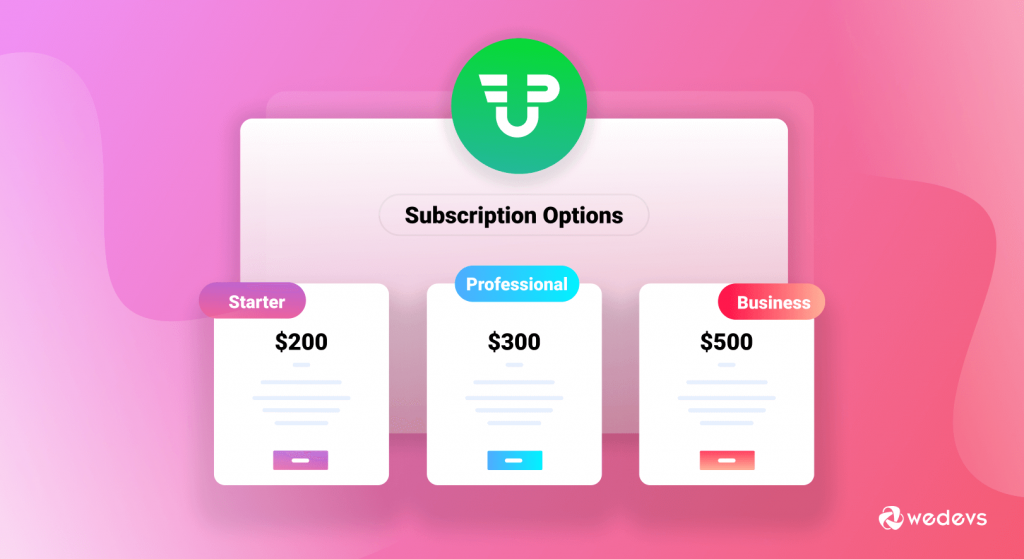 A subscription business charges customers a recurring fee typically monthly or yearly and gives them access to a product or service. People love to subscribe nowadays rather than one-time purchases. As it helps them understand the actual value of the product/service before spending a large amount. On the other hand, entrepreneurs also find this business model profitable to generate long-term higher revenues and stronger customer relationships.
This type of business model is benefitted for both customers and owners. Once a person purchases your product subscription, they are convinced to renew the service. And that means when you will have a good amount of customers, you don't need to get worried about revenue.
Moreover, you don't have to re-engage clients regularly with frequent email campaigns.
Top 4 Subscription-Based Business Models with Examples
There is diversity in the forms of the subscription business. Below, you will see four types of most common structures of the online subscription business.
Box
SaaS
eCommerce
Access
Let's dive into details.
1. BOX
Subscription boxes are packages of physical products that are delivered to a customer on a repeating schedule. You can find almost anything in these curated boxes, from pet chewing toys to machetes and firearms.
The number of online box subscription-based businesses is 700 globally, and 70% are USA-based.

PowerSync
The reason behind the popularity of the BOX subscription business is, that some of the items can be thousands of dollars, but the subscriber will always pay a fixed amount for every item. It happens because of the company policy and user agreements.
Example: Clothing Subscription Box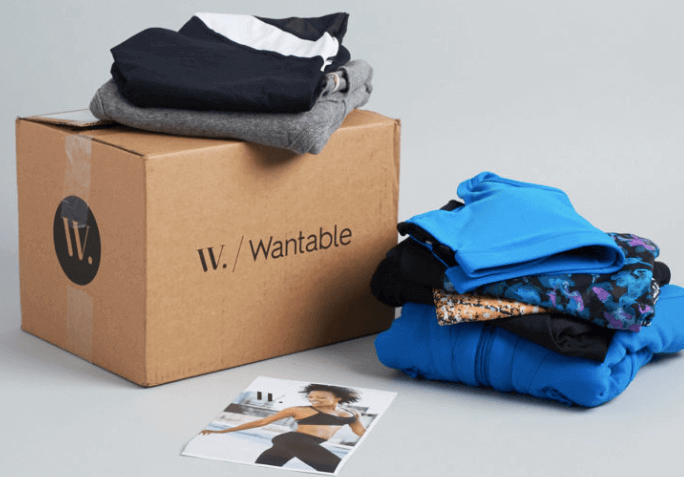 The Clothing Subscription Boxes is a standard model of the BOX subscription business. Here, a customer pays a monthly fee for a particular box of curated clothing and it will be delivered to his or her address. If they choose any other clothes, they have to pay an additional fee.
2. SaaS (Software-as-a-Subscription)
The good old days of buying a CD from the physical store were a good business opportunity for software developers. But, it's a one-time exchange, and some software may have extra costs for maintenance and updates the developers can't charge.
SaaS business platforms are estimated to reach $482 billion (21.7% growth over the previous year) by 2022.

Gartner
SaaS is a business concept that was able to fix this problem by making online software a subscription-based service. The general idea is to establish an online platform or downloadable application and later charge an exact amount for everything included in the service.
This way, you are guaranteed to have a fixed revenue monthly or yearly. That's why the SaaS business platforms are booming rapidly.
Example: License Management Subscription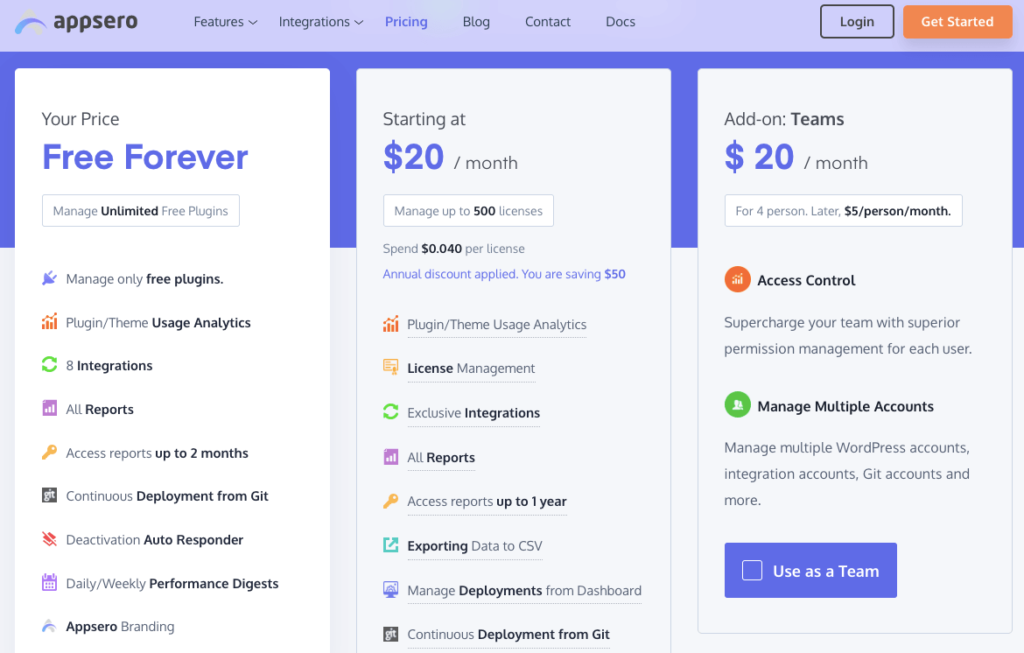 Appsero is a SaaS product of weDevs- specially built for WordPress developers for plugin and theme license management. If you check out the pricing for 3 different subscriptions you will get an overview of each package.
3. eCommerce
eCommerce subscription businesses are similar to box subscriptions. One of the main differences is that subscribers may need to pay for the recurring shipments of the same product supplies. Sometimes you can skip the recurring shipment fee. Actually, it depends on your business flow, growth, and the longevity of the subscriber with your business. It's more like a set of product services for independent businesses and customers.
Example: Amazon Monthly Subscription for Dog Food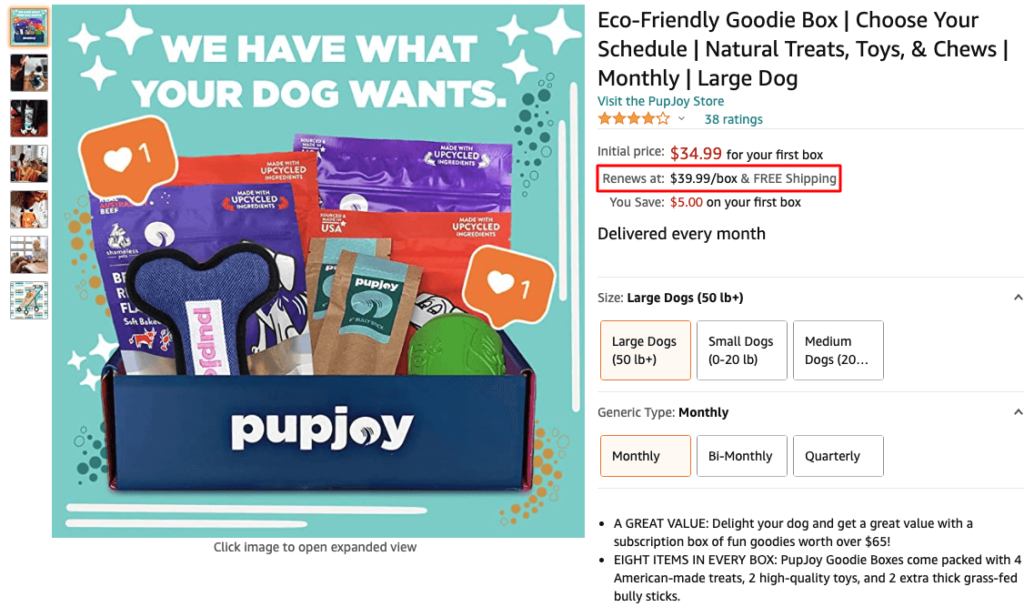 4. Access
Access is by far the most popular subscription-based service online. In the access business model, you can get access to private content. These contents and their availability vary depending on regions and account quality.
The most popular streaming access-based subscription services are Disney+, HBO max, Spotify, Hulu, Sling TV, Brilliant Amazon Prime Video, and Crunchyroll.
Some access-based streaming services develop a social media platform for independent creators, such as Buy-me-a-Coffee, Patreon, Onlyfans, Tribe, Kickstarter, Gumroad, and Hy.page. These services help creators build their own subscription platforms and earn money from their creative content.
Example: Netflix Subscription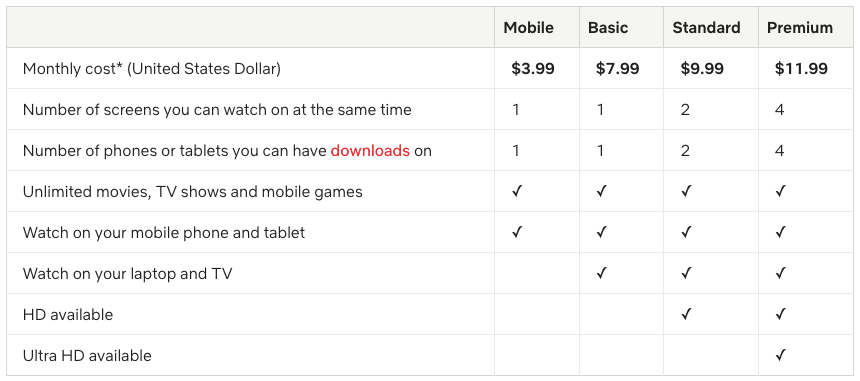 Netflix members have to pay once a month on the date they have signed up automatically. They will have the freedom to change their plan or cancel it at any time. The taxes will be added according to your living place with the subscription price.
How to Start Your Subscription Business with WordPress (3 Steps)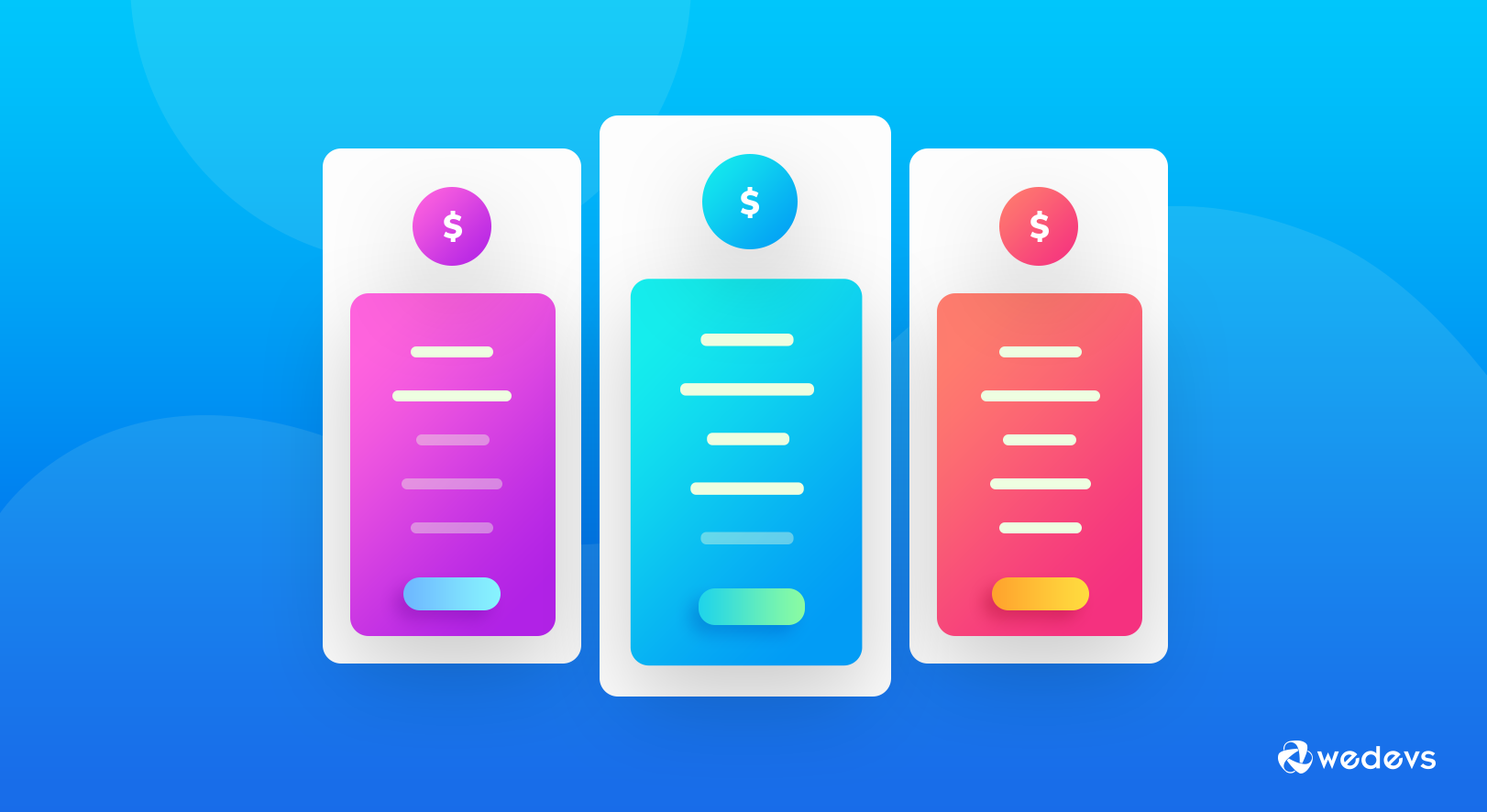 43.3% of websites are powered by WordPress right now. The userbase is increasing as it's effortless to handle for an owner-to-customer end. Keeping in mind the loading speed of your website and managing clients, you should go for WordPress to build your subscription business.
Pre-requisites to Create Subscription Pack-
Before starting, you have to create your website in WordPress. The process is super-easy, and it is entirely free for you. Don't forget to choose your domain name according to your business niche and analyze the popular keyword. And, do some research before picking a hosting service. For making the process easier we have listed the requirements here-
We assume that you've configured your WordPress website with all the required plugins.
Now, follow only 3 steps below to build your unstoppable revenue-generating business:
Step 1: Install and Activate WP User Frontend

Step 2: Create Subscription Pack
Step 3: Enable the Payment Gateway
Step 1: Install and Activate WP User Frontend
Navigate to the WP Admin Dashboard → Plugins → Add New.
Search for WP User Frontend from the search bar. Now, install and activate the plugin.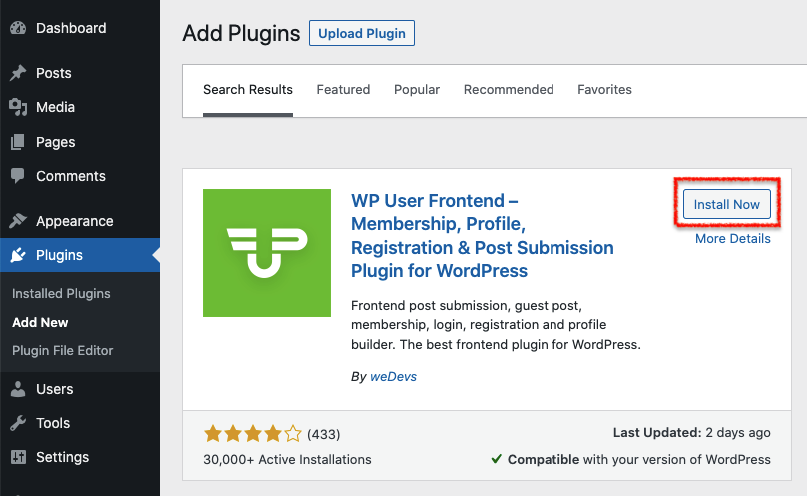 There are advanced modules in WP User Frontend for smart subscription business management. You have to activate the WP User Frontend Pro Version for that.
Step 2: Create Subscription Pack
Navigate to Subscription from your WP User Frontend dashboard. Then click on Add Subscription.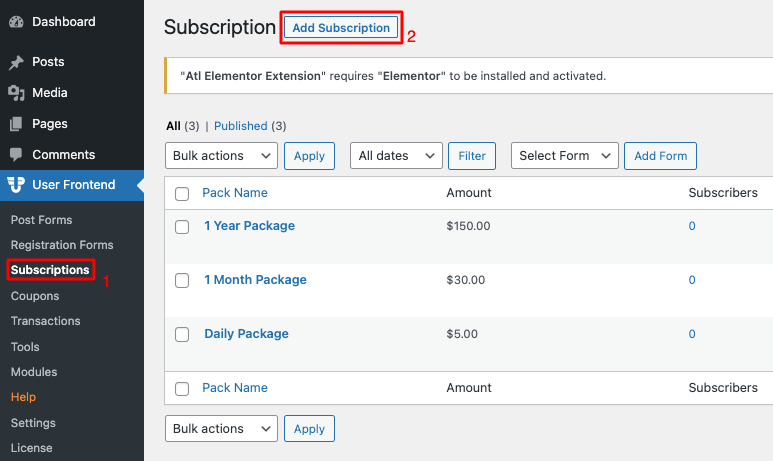 Enter the subscription name and pack description. You can choose the day, week, month, or year in case of expiry. If you want to get a recurring payment then tick the Enable Recurring Payment option like the image here.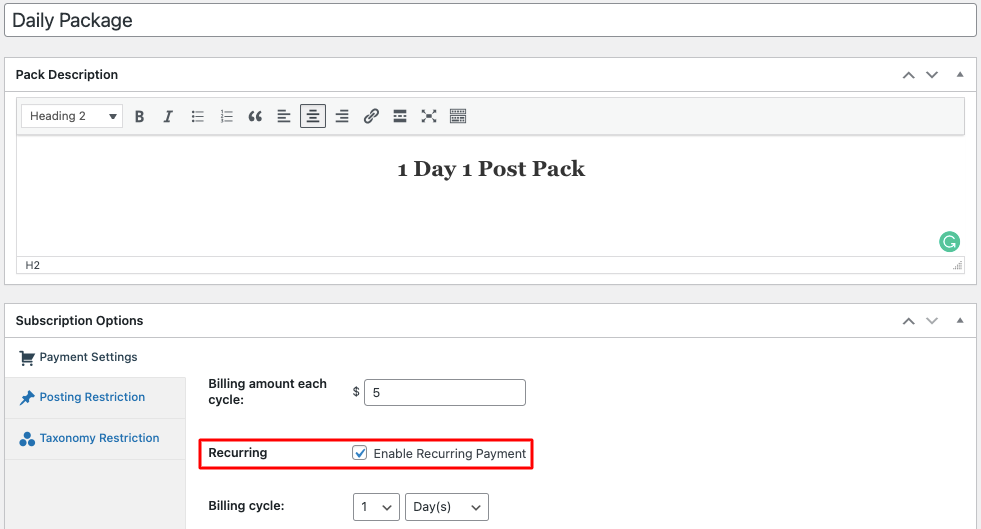 Moreover, there is an option- Posting Restriction to control the Posting that will be made by your users. Wisely fill the fields here.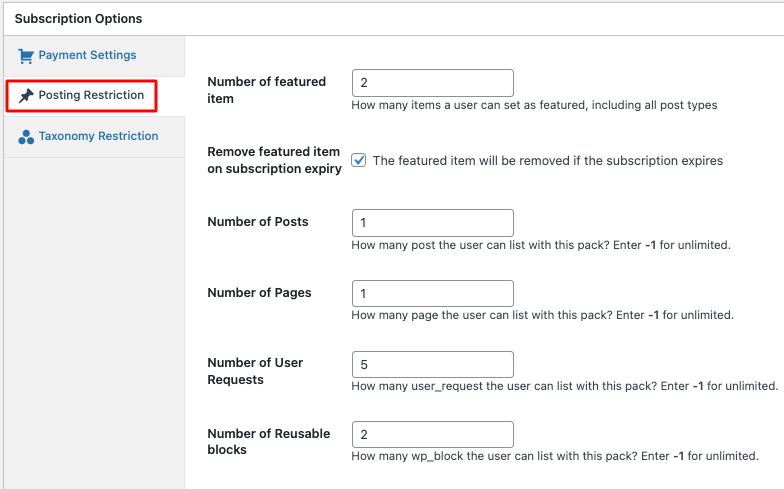 Another one is Taxonomy Restriction to manage the category of the posts from the users. If everything is all set don't forget to click the Save Draft or your whole work will go in vain. Create as many as packs you need. We have built 3 here. After everything is done click on Publish button.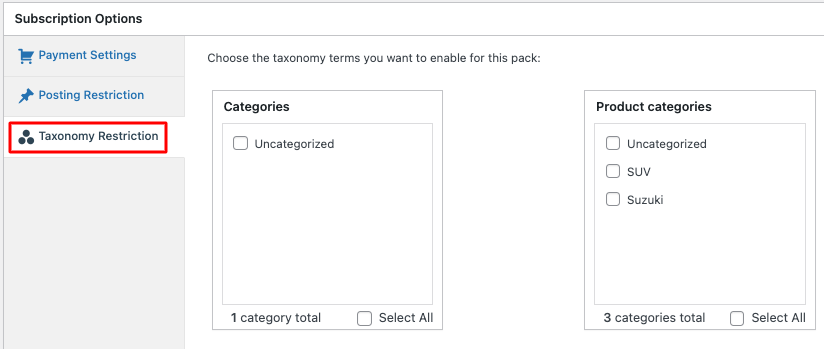 Now, check out the final and frontend look of your packs-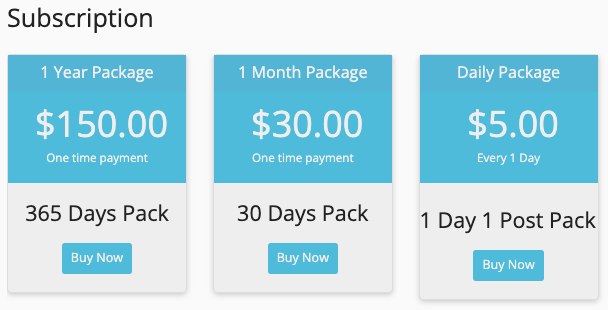 Step 3: Enable the Payment Gateway
You can use PayPal, Bank Payment, or Stripe as payment gateways. For example, we will show the Stripe payment system.
Go to the WP Admin Dashboard > WP User Frontend > Modules. After that, activate the Stipe Payment. Turn on the toggle bar here.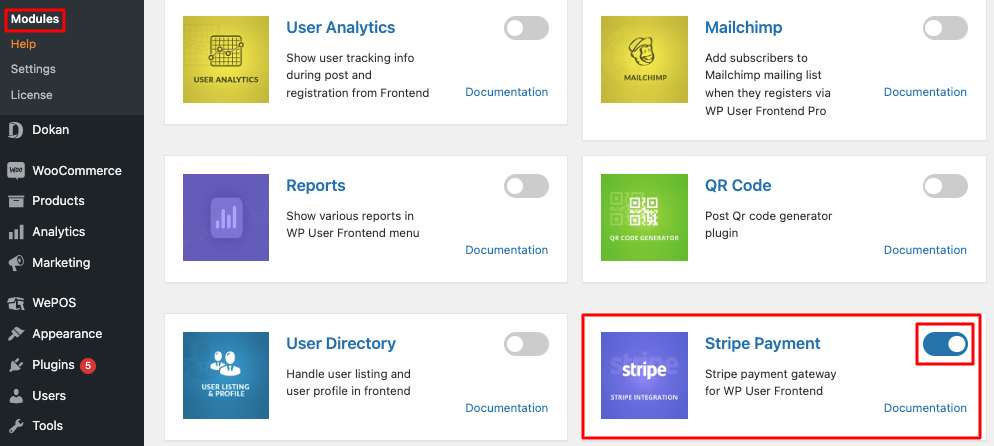 Go to the WP Admin Dashboard→ User Frontend→ Settings to use the Stripe payment.

After that, figure out the credit card option. Insert your Stripe Secret Key and Publishable key. Now, save the changes. Finally, you are done with monetizing the Membership form.
Note: If you do not know how to get the Stripe keys, you can take a shot at this documentation.
Related Resource: How to Name Your Membership Levels in WordPress.
5 Ways a Subscription Business Can Guarantee Long-Term Business Success
In a nutshell, subscription eCommerce businesses offer online shoppers a convenient, personalized, and lower-cost way to buy what they consistently want and need.
So, there is always a demand for subscription products and services. Generating monthly or yearly recurring revenue will help you predict future growth and scale.
Below, you will see some of the most crucial benefits of a subscription business model.
#1 You can Predict Your Revenue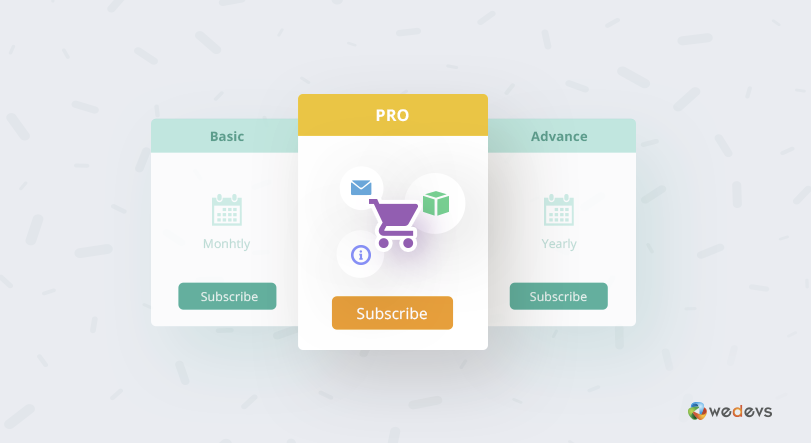 Things get easier to manage and scale when you know what you can generate from your business. This forecasting also impacts the future growth of the company. Moreover, you can also predict future business growth and further investments in the company.
Consider human emotions like trust and satisfaction greater than money. If you can earn your customer's trust by offering genuine service, you can expect long-term business success.
Nearly 75% of customers can like companies that offer rewards with their products. In brief, rewards mean satisfaction with the product and some extra credit.

Smallbizgenius
#2 Instant Cash
Some subscription businesses ask their customers to make total payments at a discounted price. These one-time selling prepositions can efficiently increase the cash flow and also helps a startup business to create a stable environment for future growth.
However, keep in mind that you will have to ensure quality, quantity, and already existing fanbase to execute this strategy.
#3 Less Payment, but More Customers
Most pay-per-product business models make the owner invest more in sales to attract new prospects and customers to generate revenue. Moreover, these business models can increase customer acquisition costs and lead the business towards an uncertain future.
However, the same doesn't go for a subscription business model. In a subscription business model, customers regularly make payments, which decreases the current investing rate. You also don't have to invest more in new members to keep your company running.
Subscription-based business models grant new customer associations an increase rate 5-10 times more than retaining an existing customer base.
#4 Most Loyalty than Any Other Business
Subscription business owners can effortlessly collect crucial insights from their members. This immense information can help you develop an ethical recurring payment cycle among your subscribers.
You can also analyze customer behavior patterns and know what type of content and products to offer. A subscription business can continually improve its personalized experience and hold customers for a long time.
These loyal and long-term customers spend more than any previous customers. According to smallbizgenius.com, 70% of adult customers belong to at least one loyalty program and likely recommend it to friends.
The customer base's loyalty is the presumption of customer lifetime value, which resembles a crucial factor for future business success.
#5 Strong Customers Relationship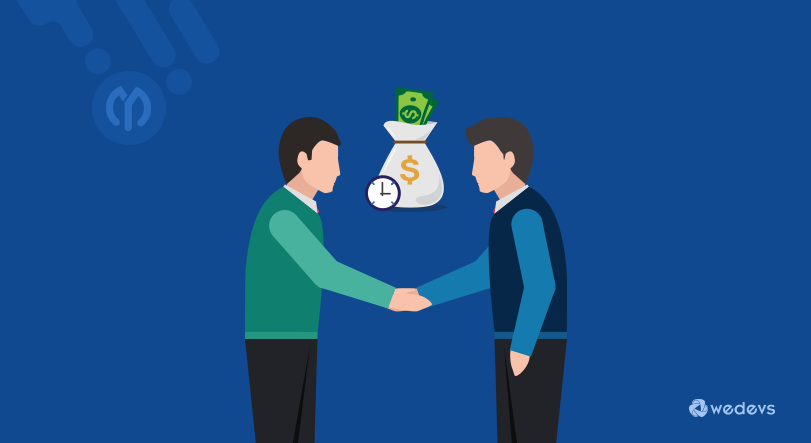 Any consumer would love to receive genuine service and stick with their existing subscription. This mentality helps a business develop a strong relationship with its customers.
However, it's only possible if the service team provides their customers with excellent support. Reliability also plays a crucial role in developing trust between the customer and the business.
Later, these loyal customers can be willing to work with your company and make publicity. A customer can help a business gain more new customers through reviews, ratting, social-media shares, and independent content making.
Bonus: 3 Advanced Tips on Building a Successful Subscription Business
Now that you understand how beneficial a subscription business can be, it's time to know how to develop one that works.
1. Analyze Product Demand
Any business's first step is to develop products and services that will be valued. So, evaluate your product and see if it fits in the market.
There can be many products in a subscription space that are oversaturated. It would be best to make them more challenging before entering the industry.
You can take a meal kit subscription service as an example. Most meal kit services have a high rate of cancellation in 6 months. Plus, there is a high chance that the leaving customers will not come back to continue the service.
So, analyze the market before a product launch and see if your provided service has a demand. Keeping tabs on competitors is also a superior technique for evaluating product viability.
2. Adjust Goals Considering Current Trends
Building a business and developing a product guarantees 50% future success. Add your business goals and fork flow with this percentage, and you will get a 99% chance of success. Considering that 1% is a maths error, it doesn't matter because a 99% success rate is far better.
So, adjusting to developing a business is crucial after choosing a subscription-based business model.
3. Figure Out New Retention Strategies
It's best to consider expecting the worst numbers in a business. In a subscription business, you may lose thousands of subscribers in an eye. So, having tactical retention strategies is crucial for your business.
One thing to remember is retention cost is fewer than customer acquisition cost. Most companies put a lot of effort into acquiring customers but don't prioritize retaining consumers, which is a big business mistake.
Final Verdict on Creating Subscription-based Business
There are risks when you want to kick-start a business. But in the subscription business industry, the risk is much lower, and you can earn a lot of money.
With WPF, your journey will be much smoother. Managing subscribers will not be a big deal. Aside from the Stripe payment gateway, the WP User Frontend Pro also has prevalent payment gateways like PayPal. However, the tutorial about how to start a subscription business is ending here.
So what are you waiting for? Let's build a capital-generating subscription business model together.